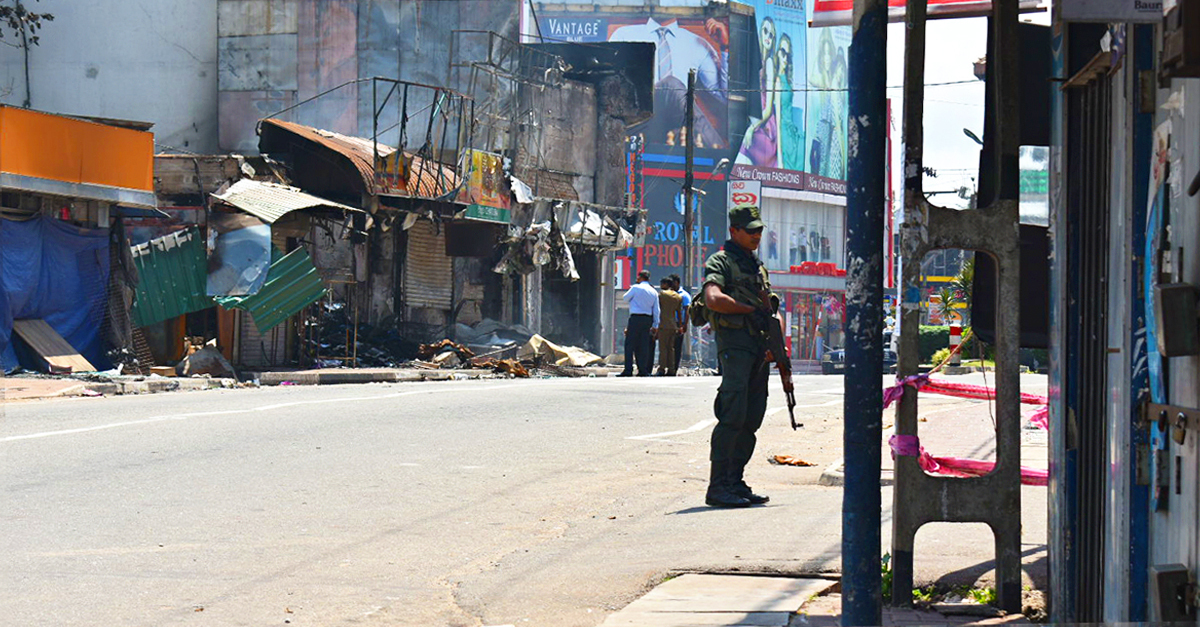 Fifteen-year-old Ajmal stands with a dazed look, his eyes red from crying. He is surrounded by a group of men who are angry. Their raised voices are filled with grief as they cry out: "He was innocent and he was killed. Were we attacked because we called out the extremists among us? Is that the punishment we deserve?"
Still a child among adults, Ajmal stands at a distance, not seeming to comprehend any of the clamour around him. He knows that his 49-year-old father, M. S. Fouzal Ameen, was killed, and that he drew his last breath in front of their home, while Ajmal and the rest of the family were inside waiting for him.
The nightmare began on the evening of Monday, May 13, when Ameen and his family were at home, waiting to end their daily fast. It was around 6.20 p.m. when a mob, estimated to be about 300 strong, their faces covered and carrying heavy cudgels and swords, stormed Kottaramulla in Nattandiya, where around 1,500 Muslim families have lived peacefully alongside Sinhala and Tamil families.
The mobs had already attacked the neighbouring town of Thummodara, destroying two mosques and burning and looting Muslim-owned homes and shops.
Ameen was killed in Kottaramulla that day, the only reported casualty of riots that targeted Muslim communities in the Western and North Western Province, three weeks after the Easter Sunday attacks.
Ajmal recalled the events of that day."When we heard that there were mobs outside, my Appa told us to stay inside and not to leave the house. We were inside when we heard a loud bang. Appa went out at that moment and returned quickly; he said that there were men outside and that they were attacking the house in front of ours. The loud noise had been them breaking into that house through the front door."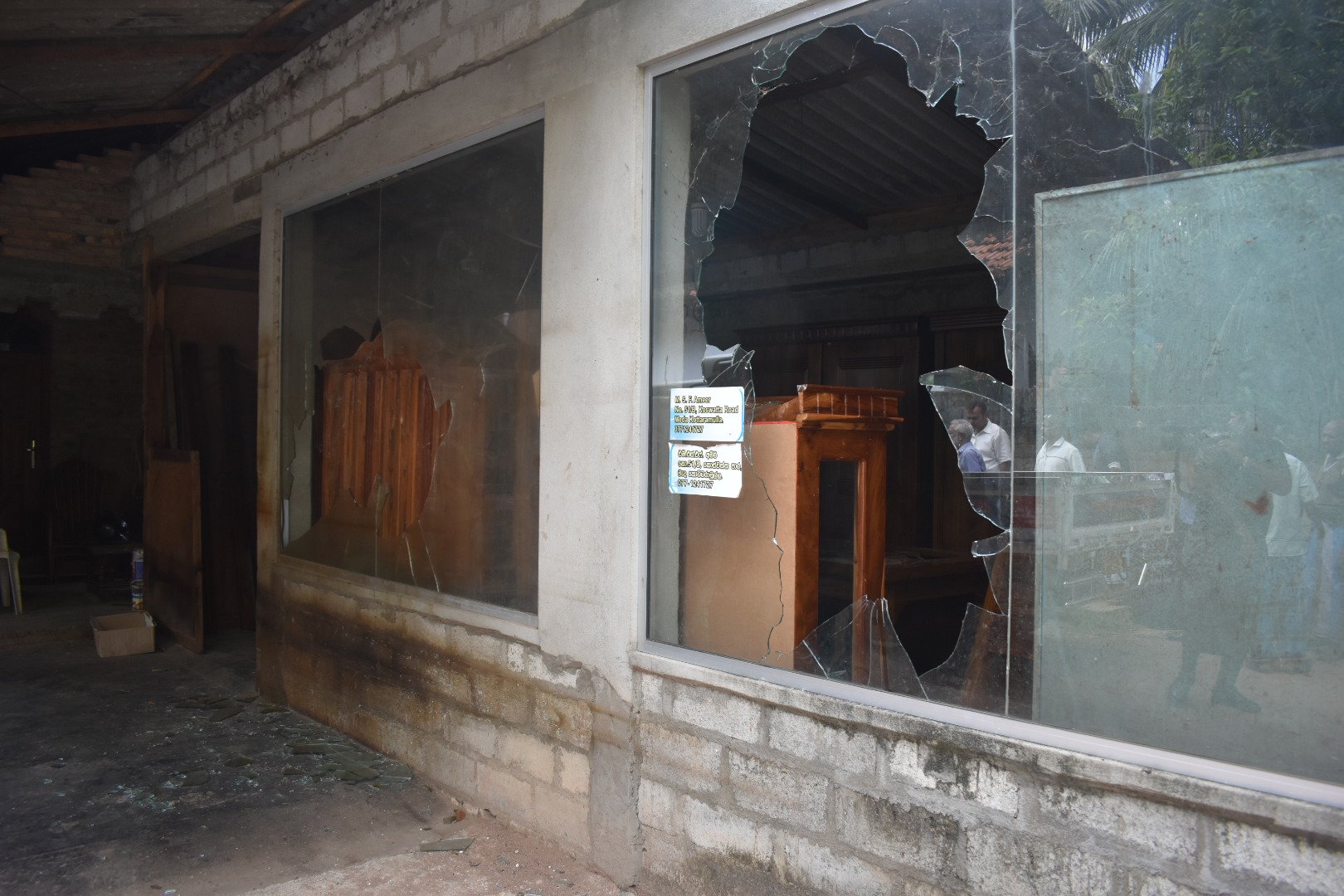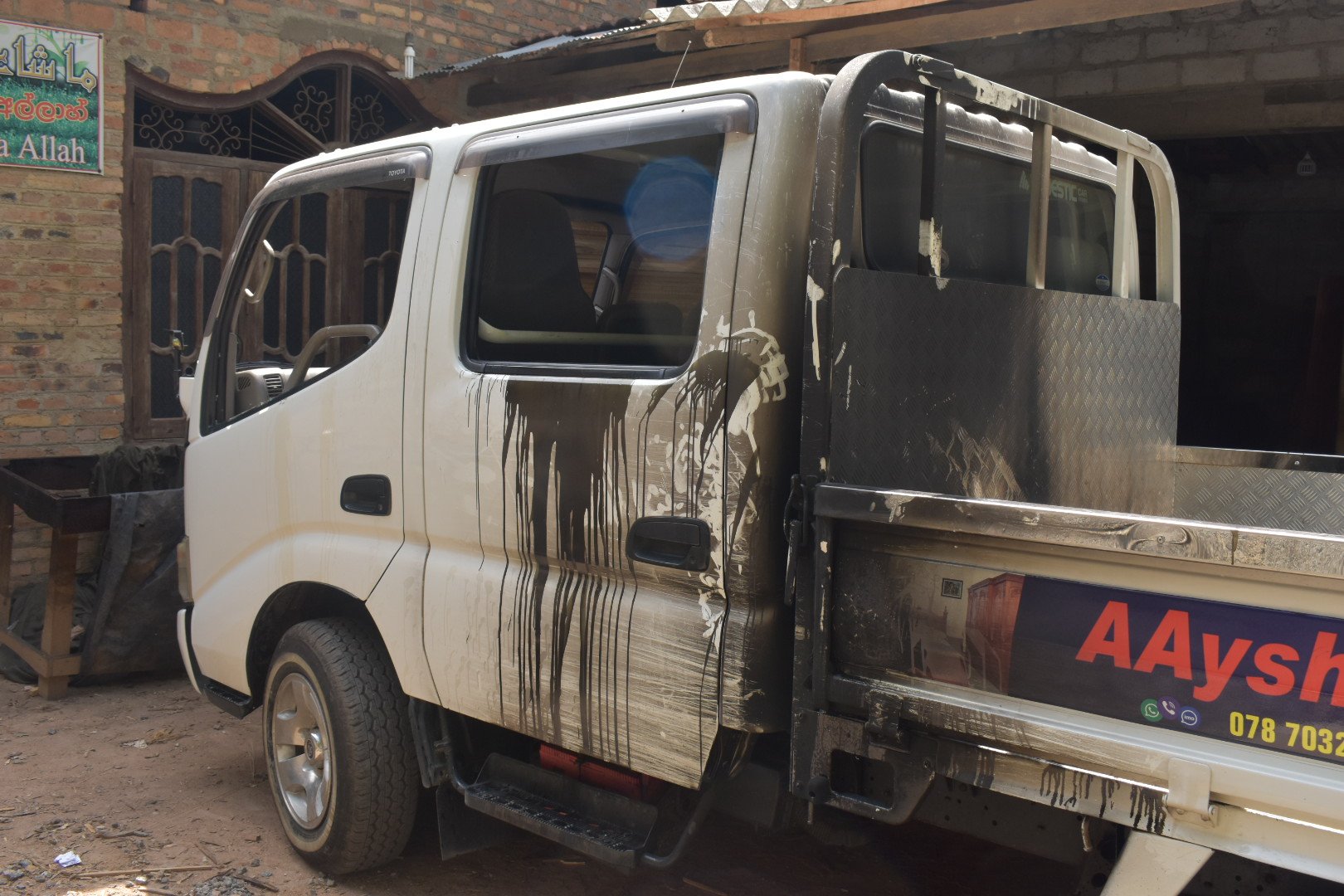 Having set the neighbours' house ablaze, the raging mob arrived at Ameen's home. They hit the front gate with their bludgeons to break it open before proceeding to destroy Ameen's lorry. They had broken its windows, poured turpentine on it and set it on fire. All of this happened while Ameen and his family cowered in fear inside.
"The people were shouting. There was a lot of noise. Appa left us to see what they were doing. He told us again, 'Don't leave the house. Lock the door after me'. He didn't return so we decided to come out when he became silent for a while. Amma cried out when she opened the door and ran outside. I stepped out and saw Appa lying on the ground. Fazmy ayya was also there. The police were there but they didn't do anything. They were looking at my Appa," he said. At that point, Ajmal's voice quivered and he began to weep.
The family's friend and neighbour Fazmy (24) was the first to see Ameen's brutalised body left behind by the marauding mobs. "The house next door was burning. The front door and the windows had splintered apart. I went around the back and I saw Ameen on the ground. They had poured turpentine on his face. The back of his head was bludgeoned and his face was slashed," he said, drawing a finger across his own ear, temple and lip, showing where Ameen was wounded.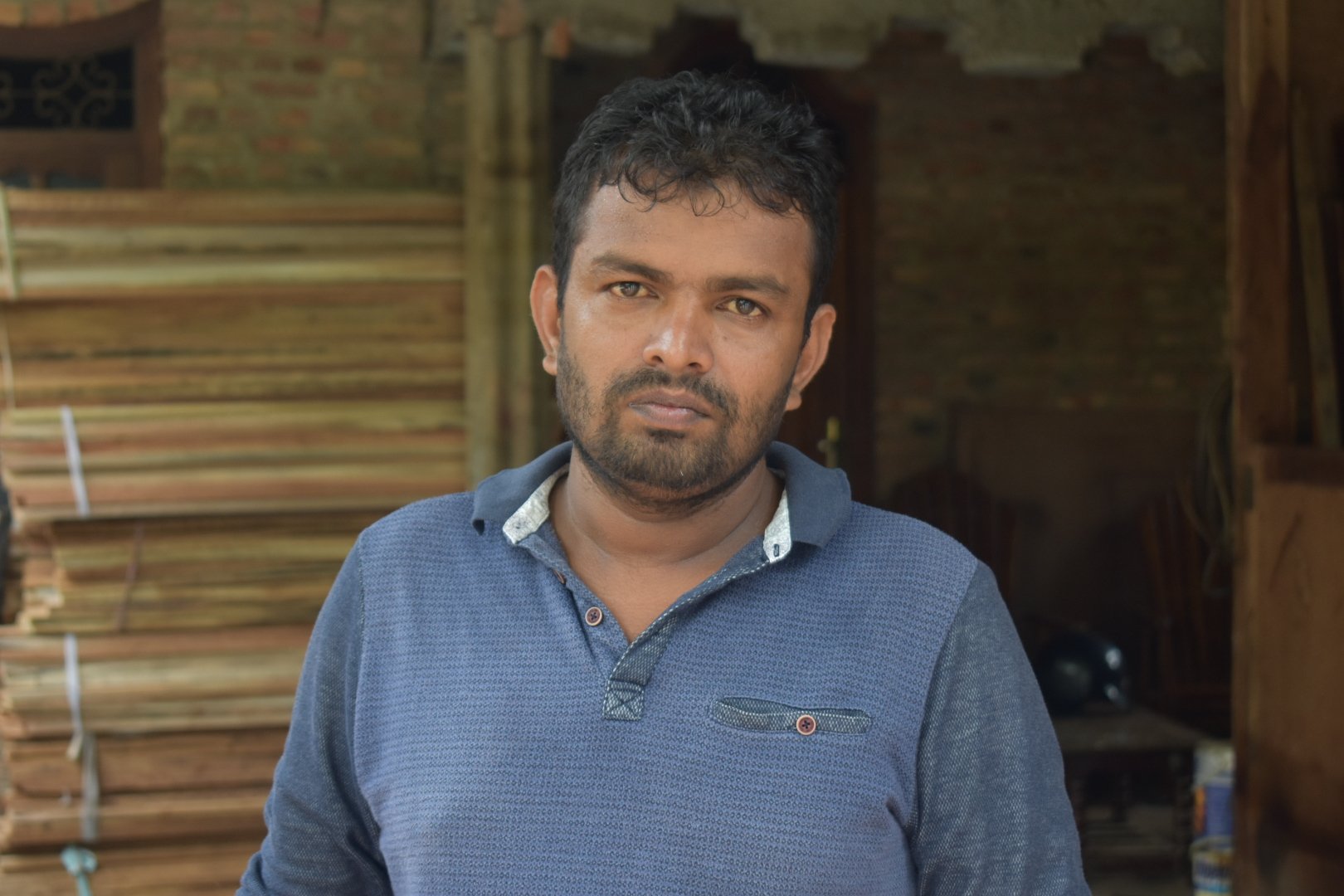 Fazmy said four police officers arrived at the scene following the attack, while the mob was still roaming the area. "The police officers shot at the sky and the crowds dispersed. They didn't even help us take Ameen to the hospital. If they had helped, Ameen would not have died," he said.
Ameen's relatives describe him as a peaceful person. He has been called a generous businessman, who helped many in times of financial need. His relatives said Ameen would give out loans to anyone who asked, regardless of who they were.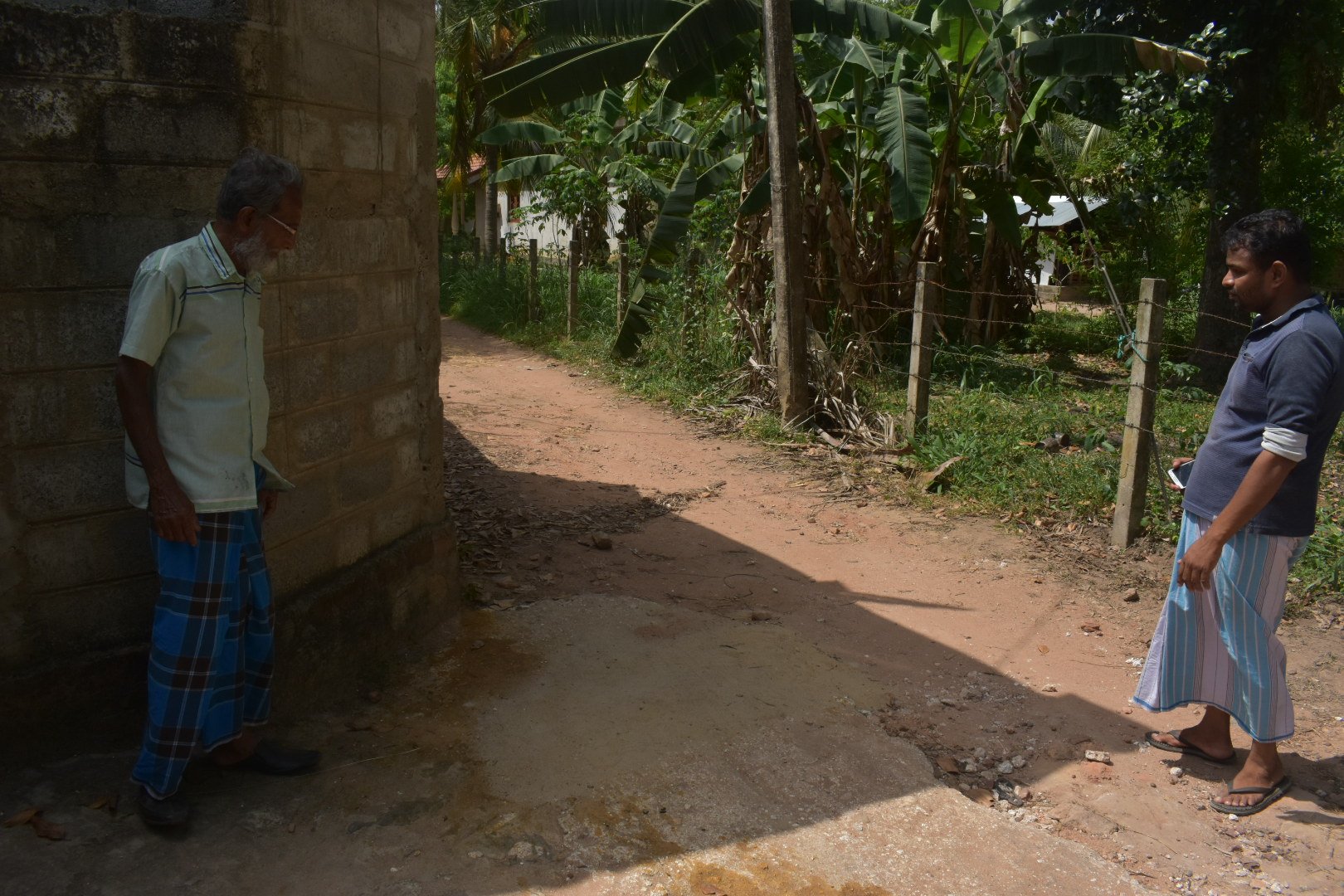 For Ameen's younger brother, Mohammed Najim Ibrahim (47), grief came out as fury. "This was a terrorist attack and no one can say otherwise. They were heartless and ruthless in their acts. If this is what's going to happen, we will have to respond too," he said, angrily.
"Our religion doesn't preach hate. But in our grief and anger, we don't know what we would do. We feel as if the rest of the society has trapped us inside a room and are attacking us like we are some mongrels. It has to stop before we bite back," he said.
Ameen left behind his wife and four children, the youngest only six years old. Their future is uncertain and bleak. The family left their home after burying its sole breadwinner on Tuesday, May 14, leaving behind the furniture shop that Ameen ran. Ajmal's mother is now in mourning, and according to relatives, will not leave the house for three months. Ajmal—pale and dismayed—has been spending his time giving statements to the media and police, and meeting politicians who make home visits. In just one evening, he has been unceremoniously—and unwillingly—propelled from adolescence to adulthood.