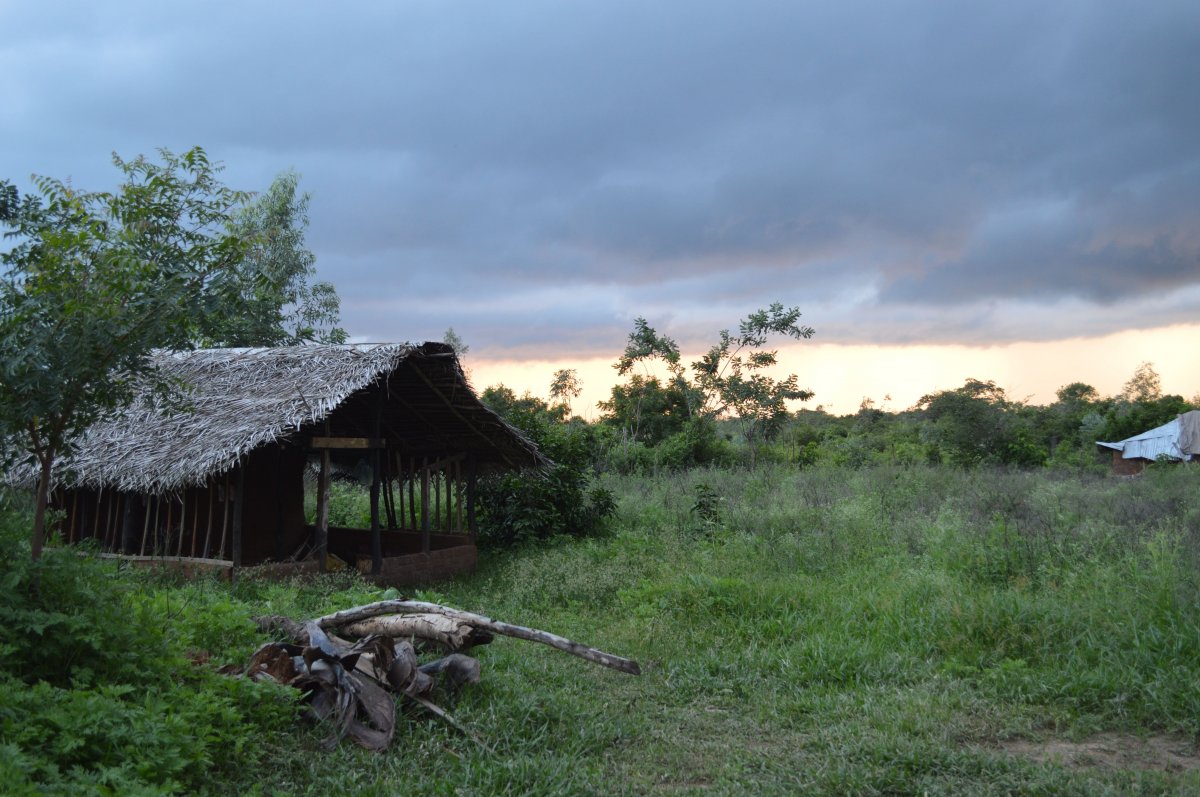 The evening turned dark as rain clouds gathered ominously in the sky overhead. Despite the weather, *Dharshan smiled brightly as he welcomed us into his garden. Having no chairs, Dharshan hastily unrolled a mat over the dark, wiry grass and gestured for us to sit on it. A desultory puppy sniffed at our toes as a few angry raindrops hit the ground, causing Dharshan to cast a laughing look at the sky and wonder aloud if we should move indoors.
Dharshan's home is in rural Ritzcader in the Rasentharankulam division, a hinterland several kilometres from Vavuniya town. It is a single room, built on a property that the 30-year-old said the government was planning to take away from him. Forty seven other families were also asked to move to make room for government-sanctioned settlers, despite the fact that Dharshan, and many of the villagers around him, have lived there for over a decade now. But they had fallen into disfavour with a local politician, he said, for being unable to pay a Rs. 5,000 fee to be put on a 'list'.
His home is a tiny hovel built from brick, with a corrugated metal roof to protect it from the elements. Only the front of the house is whitewashed, to give the abode a semblance of respectability. The space inside is lit by a just a single bulb. The cement floors were clean and only the barest of necessities lined the wall: a single mattress, a pedestal fan, a coconut scraper, a gas cooker and cylinder. A few pieces of clothing were hung to dry on a line strung across the room. As Spartan as it is, it is home to Dharshan, and he doesn't want to leave.
But more pressing problems weigh on him now.
The Lure Of Loans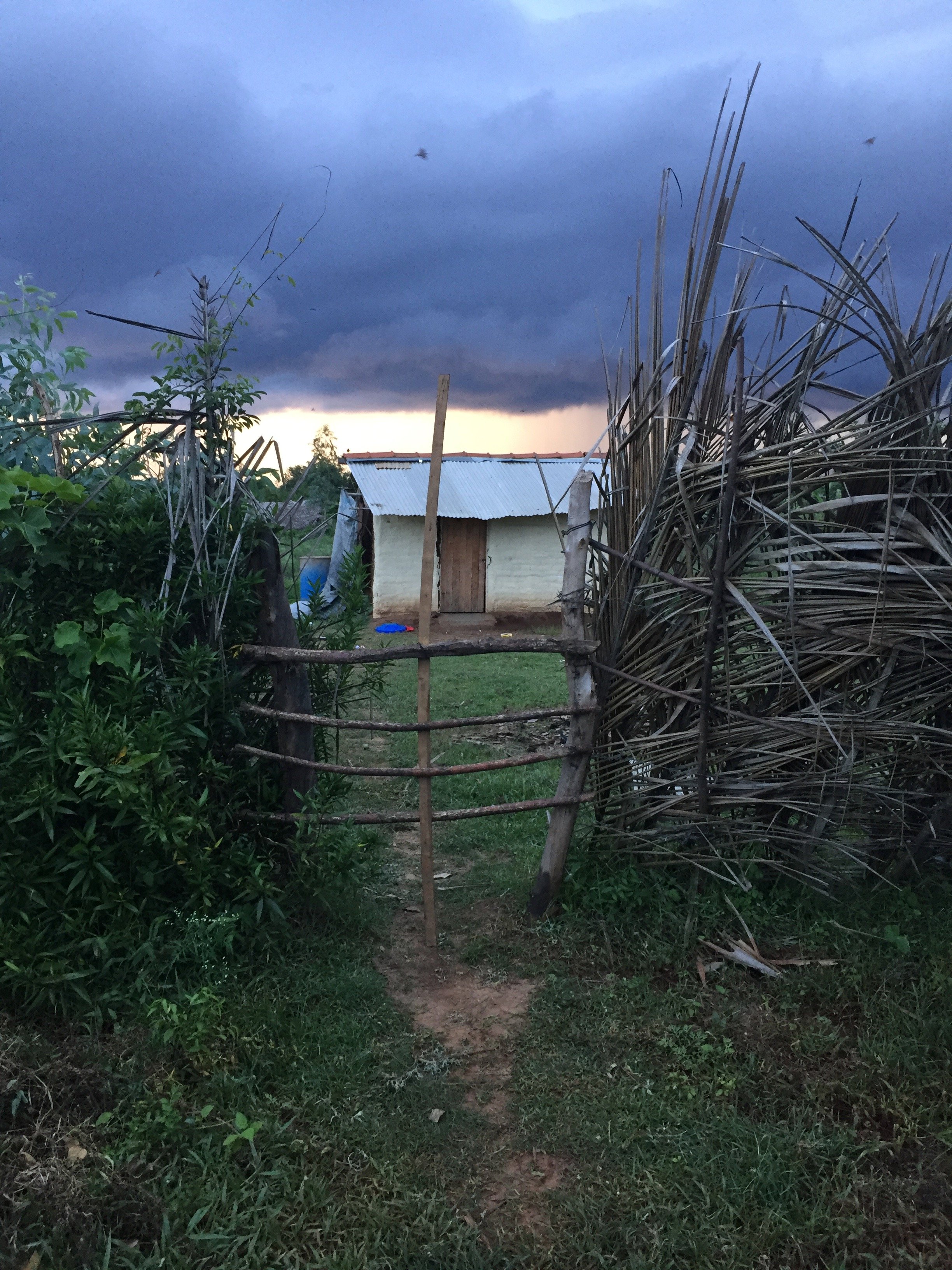 Everyone Dharshan knows has taken a loan from one of the many formal lending institutions operating in the area. "My brother lives on three loans a week," he said, inexplicably upbeat despite the dire circumstance he is in. Perhaps it is the absurdity of the situation that makes him laugh. "Loan is life," he said, palms upturned in surrender. Dharshan himself has taken a large loan to buy a small truck he can give out on hire. He is now saddled with paying back about Rs. 16,000 a month, although he admits that he only earns about Rs. 20, 000 — if he is lucky.
When asked how he managed, he shrugged. "If you take, you must pay," he said, adding that the villagers were accustomed to going without food to pay back loans.
We had been in Dharshan's home for no more than 20 minutes when the room began to fill up with people from his village. News had travelled fast that we were there to find out more about their situation, and seated on the mat next to us, crowding in at the doorway and gathered in knots of three and four, they waited, eager to share their stories.
Thamilini* is 67, sickly and stays at home. Her husband works at a bakery, earning about Rs. 22,000 a month. Thamilini has taken loans for over eight years now — she estimates her total debt is approximately Rs. 600, 000. Paying the money back is never easy, but Thamilini doesn't know what else to do. Her house needed repairs, and they needed to dig a well. All of that costs money.
Then there are the living expenses and her medical expenses — all of which she 'manages' with frequent loans.
It is not uncommon for these villagers to take out loans simply to live. Bhodan* is 34 and is constantly transacting with lenders to buy what he needs to keep the home fires burning. When stuck for cash, he takes a quick loan with the intention of paying the money back on a staggered basis. He agreed this was no way to live, but in his words, "What choice do we have?"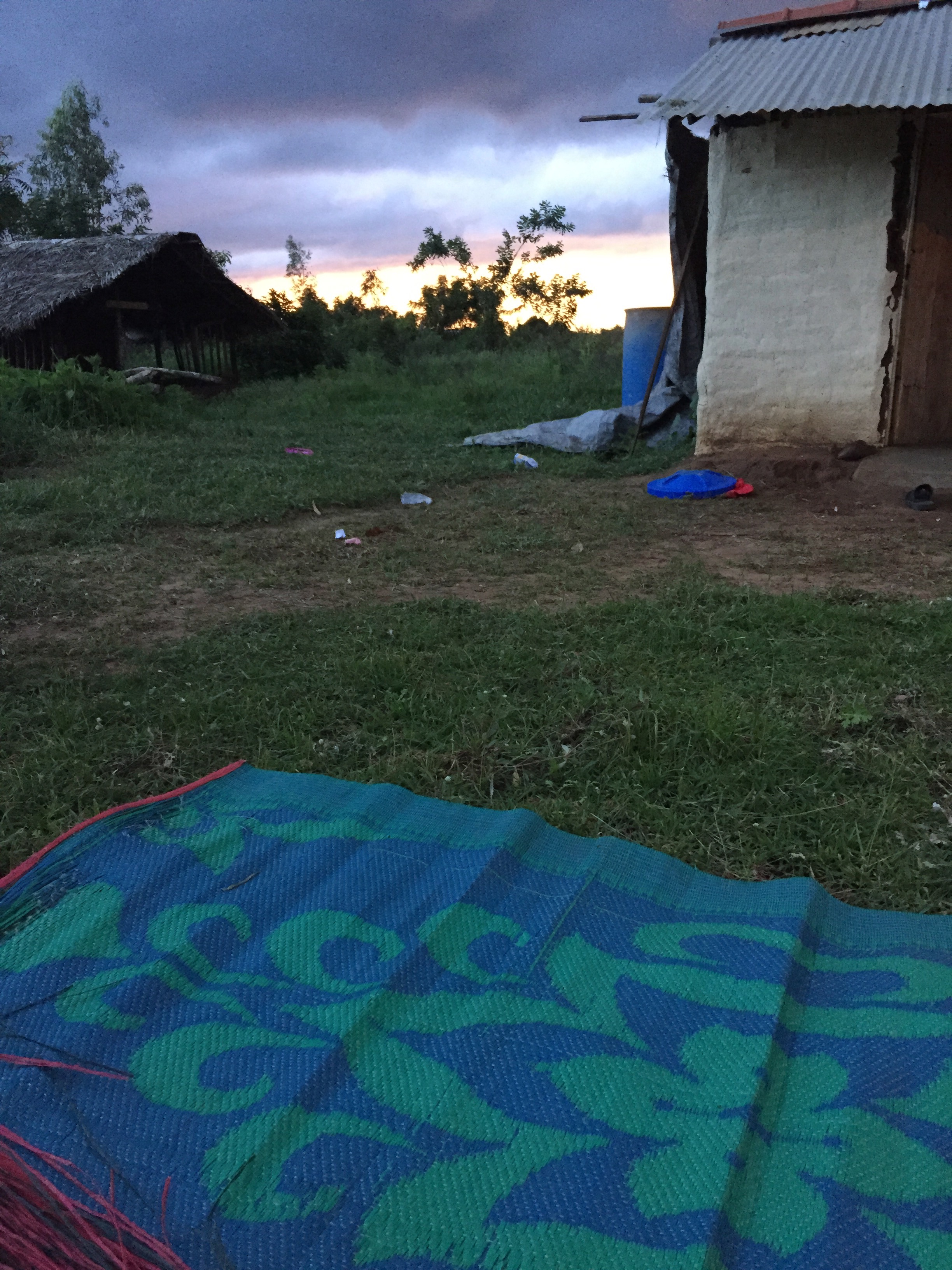 Unscrupulous Loan Sharks
Many of those living in Ritzcader are without permanent employment, eking out the barest existence on odd jobs found in the Vavuniya town. But their lack of permanent employment has not detracted lenders. We were told of 'field officers' who visit the village with the specific purpose of offering—as a solution to burning financial problems—the 'quick' and 'easy' option of taking a loan.
These lenders are often from trusted establishments, Ravindra De Silva, a humanitarian working in the North told Roar Media. "Lanka Orix Leasing Company (LOLC), Commercial Bank and Bhumiputhra, these are some of the names that come up in our research," he said, and this was confirmed by the villagers in Rasentharankulam who told us they were offered loans by field officers from these institutions.
"We had to take a copy of the ID," Thamilini said, after a moment's consideration, when we asked her what documentation she was asked to produce before taking out her loans. But nothing more was required to assess if those receiving loans were able to pay back what they took. But where the 'field officers' were lax with assessment, they were sharp with repayments, harassing the villagers if they defaulted or delayed.
"The field officers scold us in filth and try to hit and intimidate us," Dharshan complained. The loanees are given a two-month grace period, but are dogged by field officers who turn up at their homes and refuse to leave until they are satisfied that they have terrified the villagers sufficiently.
These unsolicited visits are unchecked and often lead to trouble, De Silva said. In a number of cases, loan sharks preyed on vulnerable families, coercing young women into relationships with them. Based on complaints by organisations such as his, the police have finally stepped in and ordered that field officers can no longer visit loanees after 6 PM.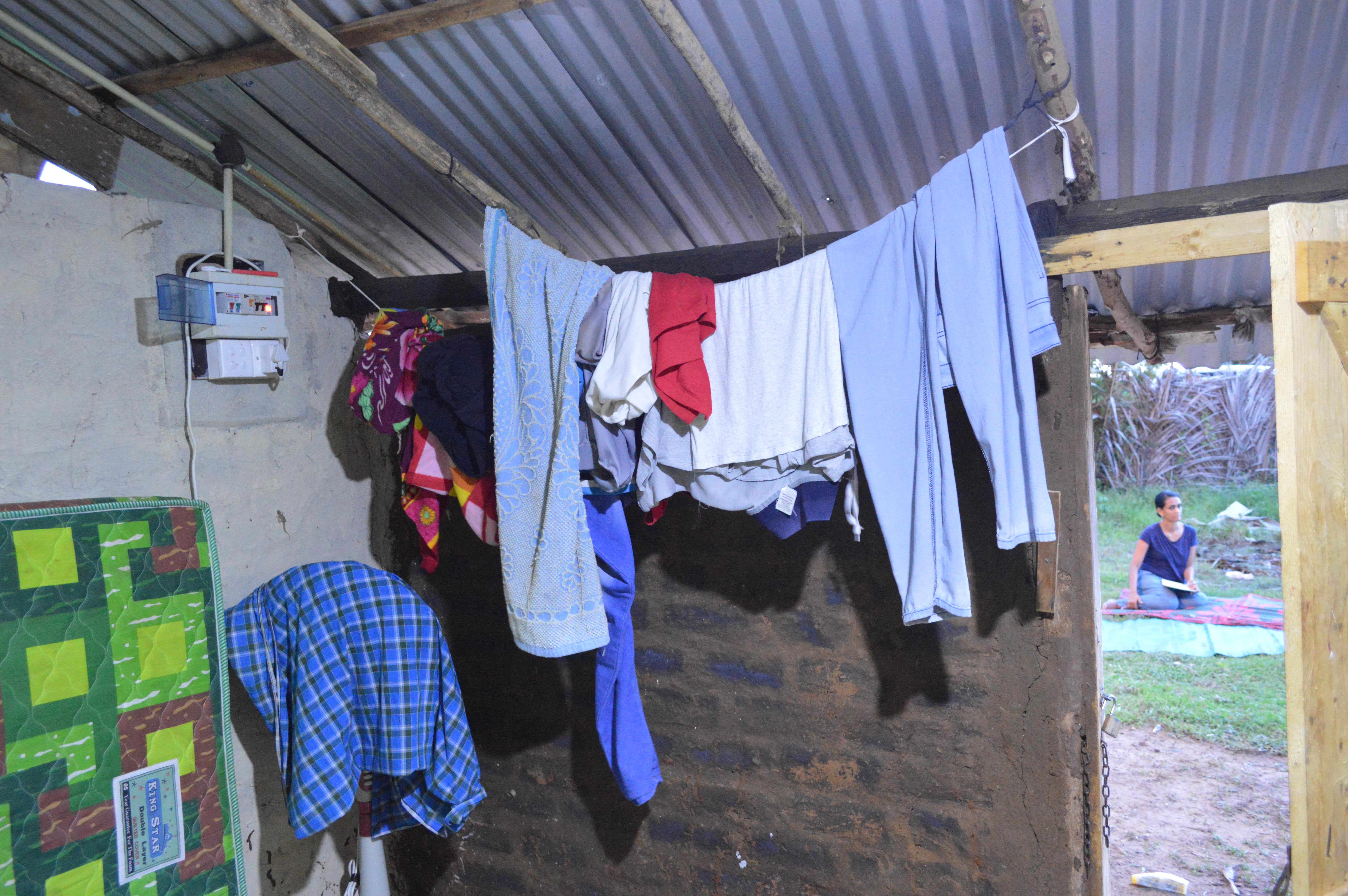 Financial Literacy
Micro-finance related problems are not limited to the North, said W. A. Wijewardena, former Deputy Governor of the Central Bank, who directed the Landless Credit Project, the country's first-ever microfinance project, from 1992 to 2000.
"It is prevalent across the whole country, because there is a high demand for micro-loans from this sector of customers that are not serviced by formal banking institutions," he said.
Inability to pay off their debts led to as many as 195 people ending their own lives last year, Janatha Vimukthi Peramuna (JVP) leader Anura Kumara Dissanayake said in Parliament. Finance and Mass Media Minister Mangala Samaraweera also pointed out that the situation especially impacted women, from whom sexual bribes were solicited when they were unable to pay off their debts.
In response to the situation, the government decided last year to write off non-consumption loans of up to Rs. 100,000 granted to women by registered finance companies, as well as implement an interest rate cap of 30% per annum on all future loans given by microfinance companies.
However, the scheme only benefited women who obtained loans for non-consumption purposes in the drought-affected districts of Trincomalee, Ampara, Batticaloa, Jaffna, Mullaitivu, Kilinochchi, Vavuniya, Mannar, Kurunegala, Puttalam, Anuradhapura and Polonnaruwa, where cultivation was affected consecutively for five seasons.
There are many more that continue to fall prey to microfinance institutions that quote high-interest rates starting from 40% and going up to as much as 220%, forcing already impoverished families into a desperate situation.
In the North, where approximately 58,000 households are headed by women (according to the 2012 Census), this issue is particularly insidious. Reeling from a 30-year civil war, the province falls far behind others on key social indicators.
But particularly galling is the unemployment and accompanying poverty rampant in both the North and the East.
A lack of financial literacy compounds the problem. Speaking about those in Ritzcader, De Silva said, "These people don't even know the basics of money management. How [would] they know how to juggle living expenses with debt repayment?"
It is clear that the poor in Rasentharankulam are at the mercy of a system in which the loaner is both saviour and master.