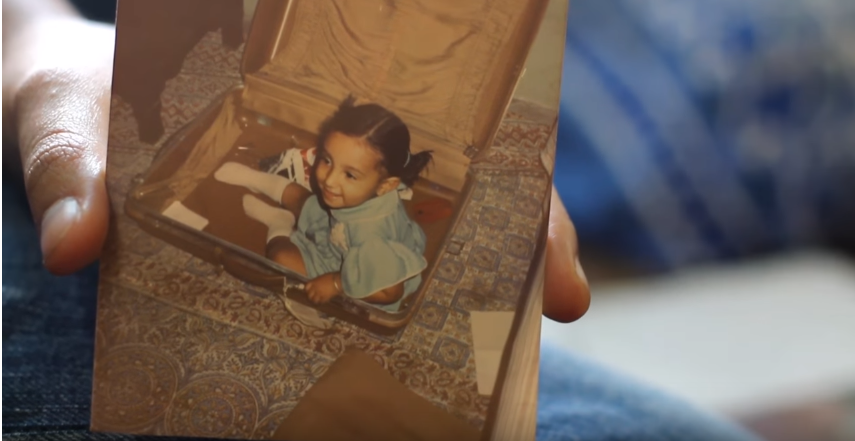 "Everyone [sic] used to get it done. It was usual, a part of our culture, and no one thought twice about it as it was part of the 40th Day Ceremony. It's just nowadays that people look into these things a bit more and decide that they don't want their daughters circumcised. I have four daughters, and each of them underwent it [during the '60s and '70s] as well."
—Binti Fariha*
Controversy over Female Genital Mutilation (FGM) in Sri Lanka has been around for at least two decades now, with reports of it dating back to 1996. It popped back into public eye following a piece on FGM practices published by Reuters towards the tail end of November, stating how the new 'in' way of doing it is more symbolic than anything else. It reopened debate on the subject, with lawyers, activists, and affected women calling for a ban on the practice.
Not many people know about the procedure because talking about it is still perceived as taboo. Anecdotally, most Muslim women learn about it only when they give birth to daughters themselves: as either their mother-in-law or mother would tell them about Osthi Maami, a woman who is usually hired to shave a newborn's head, and who quickly nips (or snips) a bit of the child's genitals. The extent of the procedure differs, with the clitoral hood being completely removed in some instances, to it just being 'pricked' with a needle. Reports state that a Fatwa in Tamil issued by the All Ceylon Jamiyyathul Ulema (ACJU), titled Pengaluku Khatna Seydal ('perform Khatna on girls'), makes the procedure obligatory.
The practice is considered an obligatory religious procedure by the Bohrahs, with anecdotal evidence suggesting that 70-90% of women from the 3000-strong Bohrah community have been through it. What needs to be known is that it is not just a Bohrah practice—it is a 'Muslim' practice, prevalent among the Moor and Malay communities as well. Roar Media spoke to several of these women across three generations about their experiences, and to a number of other professionals and concerned parties.
"We Didn't Know"
Binti Fariha is well over 70. Reminiscing about her early motherhood spanning the 1960's and 1970's, she recalls memories in a very matter-of-fact way—there is no anger or disappointment, because "that's what everyone did (regardless of whether they were Bohrah, Malay, or Moor), anyway." A mother of four and a grandmother of 10, she says that all her daughters were 'circumcised.' Most of her progeny live abroad, except for Suhaila* and her children.
Suhaila* is quiet during the interview, disapproving even. We asked about her children, and if they underwent the procedure as it seemed to be a family tradition.
"I didn't know about it until it was all over. My husband's family followed a lot of Indian rites and traditions, so my mother-in-law arranged for this old woman to come and shave my daughter's hair a few days after she was born. The baby was with her in the bedroom, and when they gave her back to me, there was a lot of powder and a bit of cotton down there. That's when I learned that something had been done to her, though I know not to what extent," she said.
"But people are changing now," Binti Fariha quipped. "Most young women from your generation now don't allow for this to happen. One of my granddaughters, Maria, recently refused to put her newborn daughter through this. Who knows, maybe in a few more years, the practice will be gone altogether."
Does FGM Cause Pleasure, Or Trauma?
According to the Centre of Islamic Studies Vice President Asiff Hussein, the stories of physical and mental harm highlighted in Reuter's reports are false. Quoting several hadiths, he claims that female circumcision enhances sexual pleasure as well.
In an email to Roar Media, Hussein stated that what is religiously required is a simple procedure of the removal of the prepuce of the clitoris, which is similar to the foreskin removed in male circumcision.
We contacted Bohrah scholars for more clarity regarding the procedure but did not receive any responses.
However, over a dozen women have come forward with stories of how it caused them both physical and psychological harm.
In a series of testimonies released by Ceylon Today, one local woman stated how the operation had mutilated her genitalia, exposing nerves and making intercourse a painful and unpleasant experience. "I refuse to call it circumcision because what was done to me was no mere 'prick', 'nick' or 'cut'," she is quoted as saying. The Khatna was performed on her when she was seven but was unaware of the extent of the damage until after she was married, whereupon her gynecologist told her about it.
Misha'ari, a young Malay in her mid-twenties, found out that she was a victim of Khatna just a few years ago.
"I was stricken for days," she told Roar Media. "I think there's been some reduction in the clitoral hood as far as I can tell, and it hasn't affected me physically as far as I can tell. I'm just stunned that no one thought to tell me and that it was performed at infancy."
Knowing this has changed the way she looks at photos from her naming ceremony. When she asked her mother about it, she had been told that it had to be done "to be a Muslim."
Speaking further about damage and trauma, Sexual and Reproductive Rights Coordinator for Doctors of the World, Sarah Ashaya Soysa, recounted her experiences with women who were subjected to the procedure.
"They had not realised this (that they were mutilated) until they were in their twenties and came to a Sexual Reproductive Health training and observed their external sexual body parts following the training. Until then, of course, both these women didn't even know about the clitoris or its association with pleasure, which is common among many girls and women in Sri Lanka who do not receive sexuality education. What I learned from this experience is that although they did not remember the experience, they found it to be very distressing and disturbing when they learned something is slightly different in their clitoris than how it is supposed to be. They were disturbed to learn that they also underwent this procedure (whatsoever the extent), which is degrading and discriminating [to] women. Many women with various types of genital cutting worldwide experience issue with their pleasure and orgasm, which is proven."
She stressed on how important it is to recognise the emotional effects the practice has on girls, the violation of rights, and of how it is predominantly intended to control and repress a woman's sexuality and freedom. Speaking a bit more regarding claims that the Khatna should not be compared to FGM, she stated that the procedure is still a form of female genital cutting.
The World Health Organisation defines FGM as a "procedure that intentionally alter or cause injury to the female genital organs for non-medical reasons."
Parliament MP and Public Health Specialist Sudarshani Fernandopulle was surprised that the practice occurred in Sri Lanka, and stated that there was a "dearth of studies and no public data" on its prevalence, as it is unregulated by law.
This subject is undoubtedly sensitive and contentious. On one side, you have affected women and human rights activists calling for the practice to be criminalised and banned. On the other, you have a faction claiming it to be a religious practice, and one which enhances a woman's sexuality and hygiene. However, a research study by Sahiyo revealed that a majority believed that Khatna—or FGM—was performed to curb a woman's sexual desire. The organisation also points out that the removal of one's clitoral hood is not necessary to enhance pleasure as it naturally retracts when aroused. The biological purpose of the hood is to protect the clitoris from overstimulation, abrasion, and injury.
What most women against it are fighting for is bodily autonomy, and to protect more girls from undergoing the same rituals they were forced to go through as children. Whether it is for enhanced health or enhanced sexuality, it is a decision women should be able to make for themselves as adults.
*Some names have been changed to protect privacy
All images courtesy of the documentary A Pinch of Skin, via Youtube.