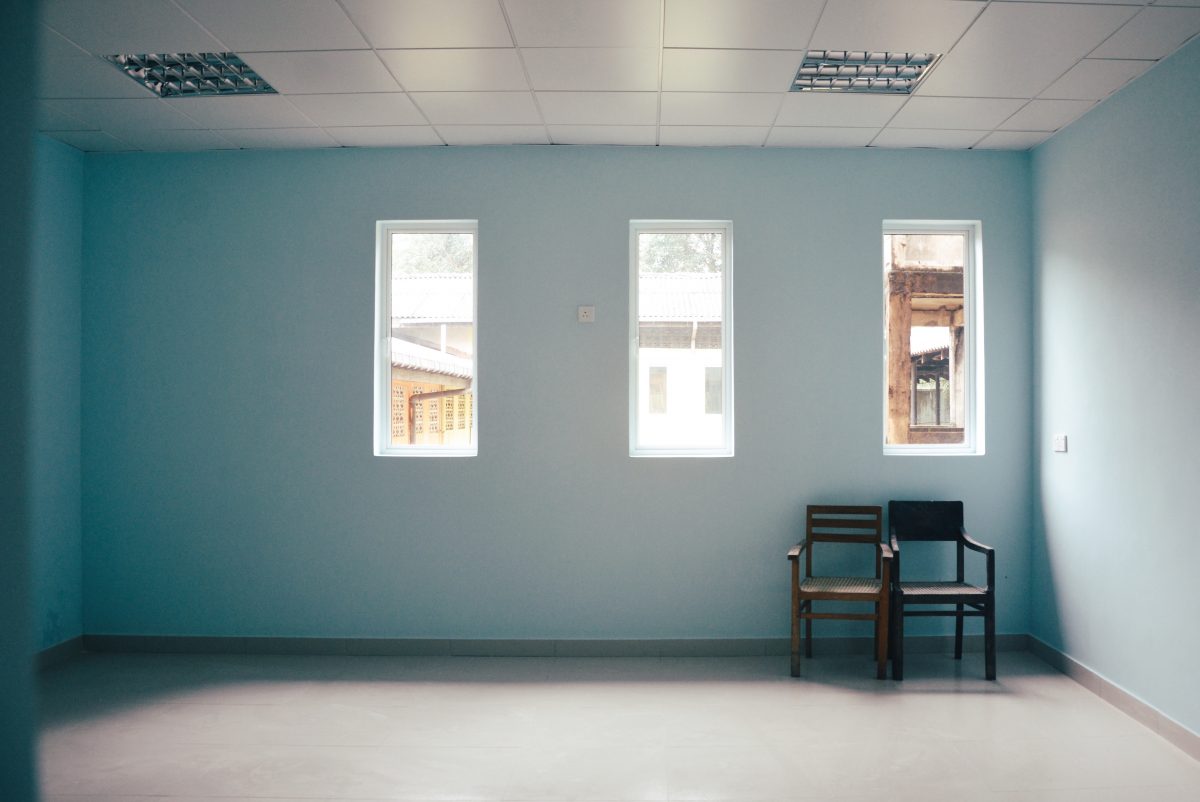 Discussing one's mental health has always been a sensitive topic. Reactions range from being dismissed by parents and peers, to being made fun of, or outright ignored.
Stigmatization is bad enough in Sri Lanka to the extent of affecting treatment: getting professional treatment for mental health issues is often looked down upon. According to a research paper published by the Pacific Rim College of Psychiatrists,"family members of mental health patients often attempt to conceal mental illness due to fear or shame and the impact on other family members' marriage prospects."
A Fine Balance
According to the World Health Organisation (WHO), there are 0.29 psychiatrists and 0.09 psychologists for every 100,000 people in Sri Lanka.
This translates to about 90-100 psychiatrists in the country, Counselling Psychologist Nivendra Uduman told Roar Media. There are 30 registered Clinical Psychologists in the country as well, but none of them work under the government.
Speaking about how widespread mental health issues are in Sri Lanka, Uduman stated that despite not having any statistical data on the matter, it is "very widespread". The more commonly diagnosed cases are depression and anxiety, but schizophrenia is also on the rise, he added.
The best way to treat a mental illness is a combination of both pharmacological treatment, and psychotherapy; the latter isn't taken into much account, nor is it easily available for access, in Sri Lanka.
"Some patients need medicine, and some don't. Both together works well. However, not everyone needs medication. For example, if someone's going through relationship issues, medicine can help reduce what they're going through but not get rid of it. Counselling and other forms of psychotherapy is what will help in that case,'' he said.
He further stated that there is no harm in taking medication, though there are numerous side-effects. Mental health issues cannot be cured completely through medication alone, but it's prescribed more often than not as it's the 'easier', cheaper, and less-time consuming option. The popularity is more so especially when compared to how long psychotherapy takes and how much it costs.
A Tendency to Overmedicate
When asked if the existing numbers of mental health specialists are sufficient for the whole island, Uduman confirmed that they weren't.
"This isn't enough, there's a huge need for more. We don't have any psychologists in State hospitals either, as the government has employed only psychiatrists and not psychologists," he added. Elaborating on the differences between the two, he explained that a psychiatrist is someone who has been to medical school and is a trained doctor who has specialized in psychiatry; whereas a psychologist 'often has Masters in Clinical, Counselling, or another branch of psychology. They cannot prescribe medicine, but essentially do assessments and talk therapy'. There is no hard and fast rule as to whom you should visit first; a psychiatrist is capable of prescribing medication, whereas a psychologist will spend a lot more time assessing your situation before referring you to a psychiatrist for medication.
Many would attest that finding a therapist who takes time to listen and identify your problems without rushing to medicate, or being outright dismissive, is a difficult task. Getting courage to seek professional assistance is a challenge in itself, and going for treatment while keeping it a secret from your family—due to stigma—is another.
Anecdotally, many people suffering for anxiety and depression are on medication, or have been prescribed medication (like Frisium, Oxat and Reevox). Elaborating on the tendency to overmedicate—to prescribe medication unnecessarily when it could be dealt with through psychotherapy—Uduman stated that this could mostly be because of how under-resourced the sector is. Despite popular belief however, the antidepressants are most definitely not addictive.
"There are certain side-effects. You get drowsy, nauseous and such, but it's not addictive," he said.
Profession vs Professionalism
"Ideally, a patient must be treated with respect and dignity. The doctor has to spend some time with them and understand what the patient is going through."– Counselling Psychologist Nivendra Uduman
Getting a good mental health professional is often hit-and-miss. Roar Media spoke to several people who received treatment, and while a few of them had positive responses, the rest have been put off from seeking further assistance.
Michelle*, a lecturer of English and Literature, started feeling depressed and suicidal around February last year. Despite wanting to visit a therapist, she was discouraged from doing so by her then-boyfriend, who insisted that it was "all in your head". She eventually found a therapist with the help of a friend, and calls her treatment nothing short of amazing. From attempting Cognitive Behavioral Therapy (CBT), where her therapist assigned her tasks and homework, it moved onto classical conditioning.
"I'm improving weekly, and can see the improvement within myself. My therapist is one of the best women I know, and we've used no medication whatsoever," she said. While Michelle is open about receiving treatment, it's still very hushed up where her family is concerned as her parents refuse to accept it and prefer to think of it as a phase she'll grow out of.
For Kasun*, the experience was completely different. The first time he went to a psychiatrist recommended by a friend, he was aghast at how little time was spent during the whole process.
"I was literally in there for less than two minutes. The doctor asked me what was wrong, and I said I think I have a really bad case of anxiety and depression. He immediately wrote out a prescription, and that was it. When I asked him about behavioral therapy (because I didn't want to get hooked onto pills unless it was a last resort), he told me that pills were more efficient and less time consuming than weeks upon weeks of expensive therapy, so why bother with the latter?"
Saliha* is in her early twenties. She went to two renowned professionals in two of Colombo's more popular private hospitals. Speaking of both experiences, she said that one just addled her up with drugs and prescribed valium from the get-go, upping the prescription whenever she asked for it. Realising that this was an issue, she tried a different but equally well-reputed psychiatrist. She had kept her visits a secret from her parents, and informed the doctor about the need for confidentiality as well. However, her mother found out and accompanied her during her next visit, during which the psychiatrist pretended to be unaware of the need for secrecy and yelled at her for keeping the visits confidential, before speaking extensively to her mother, breaking all clauses regarding patient-doctor confidentiality.
At the National Institute for Mental Health…
Patients are well cared for, and their website is up to date—with free publications, and annual reports made available in all three languages. They've also got a Facebook page up and running, with cheery photos of events.  In addition to in-patient and out-patient services, the Institute also has a training and research unit. Its perinatal psychiatry unit opened in 2007, and was the first of its kind in South-east Asia. According to their Annual Report, the Institution also provides Electroconvulsive Therapy (ECT) free of charge.
Speaking to Roar Media, the NIMH's Consultant Community Physician Dr. Rohan Ratnayake, claimed that the country has sufficient mental health professionals.
"Mental health services aren't offered by psychiatrists alone, as there are medical officers who have studied the subject, and who've completed diplomas in psychology in addition to participating in training sessions conducted by us and their affiliated institutes," he elaborated. Whilst having knowledgeable and trained Medical Officers in the sector is commendable, the lack of specialists (and access to specialised health care) is problematic.
Despite not having any psychologists in the system, Dr. Ratnayake stated that the government was making an effort to absorb a few under the Ministry of Health and had placed advertisements in national newspapers calling for interviews as well. However, nothing has materialised to date. Speaking further on the matter, he added that though there weren't any psychologists practicing within the public health sector, there are a few attached as academics with Universities.
Over the last decade, the government has taken steps to alleviate stigma associated with mental health. From decriminalising suicide, restricting access to poisonous substances to outright banning them, and assigning medical officials with mental health training to provincial hospitals for psychiatric support, national strategies have been in place from the mid 90s. However, given the shortage of well-trained psychologists and psychiatrists in the country, and professionals' trigger-happy attitude which leans towards medication before running necessary tests and diagnosing the patient accurately, we still have a long way to go.
*Names have been changed to protect privacy.
Cover image: Roar Media/Minaali Haputantri