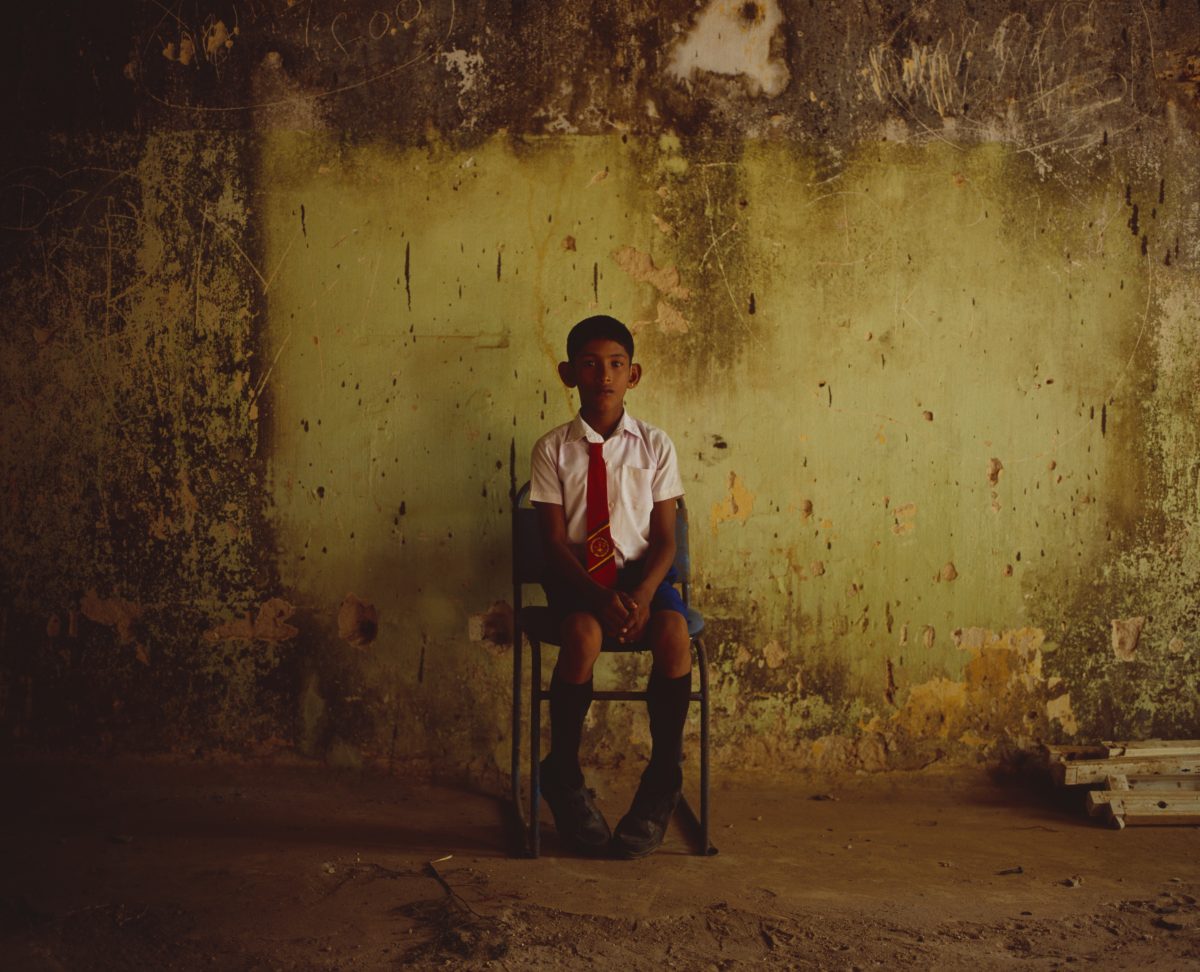 Every year, thousands of parents send off applications for their child's grade one admission. Annually, over 300,000 students seek placement in State-run schools—of which there are only 11,000. In a severely underfunded education sector, getting a 'good' school—which ideally means a national school in the city as opposed to a Maha Vidyalaya—ensures better privileges for students. Bigger, more popular schools have a fine balance of facilities, resources, teachers, and extra-curriculars; which is something that sets them apart from the less-privileged ones.
Parents do all they can to get their child into one of the 'good' schools—including producing fake documentation and bribing officials. Bribery and corruption are so rampant, that the education sector was called out as one of the most corrupt state institutions in the country.
The admission process depends on a point-system—marks are awarded to students during their interviews based on their parents' qualifications, past pupil association involvement, employment, residence, and more. Getting placement requires a lot of paperwork, and money—the latter often handed under the table. However, officials are slightly less likely to make shady deals thanks to processes like the Right to Information Act which are in place.
Attempting to clamp down on such irregularities, the government suspended seven officials from one of Colombo's most prestigious State schools over grade one admission scams just last January.
Why Is It Complicated?
Speaking about why admissions are such a complex issue, the Sri Lanka National Principal's Union President, Parakrama Weerasinghe simply stated that annual admission requests exceed classroom capacities, creating a huge demand with no way to fulfill it.
"All these issues arise because of the demand. This leads to parents taking drastic measures, and to political clout being thrown around. Even when there are morally upright officials in schools, they end up facing negative consequences if they don't kowtow to a politician's arbitrary demands," he added.
He cited the recent Badulla incident as an example, where a high-level politician in the Uva area forced a principal to kneel down to him as she refused to grant school admission for a child based on his political intervention. The politician involved has denied allegations, and the matter is presumably under investigation following presidential orders.
Method Of Selection And Its Main Failings
The admission process includes submitting an application and then sitting through an interview process. There's also a scoring system during the interviews, where applicants are awarded marks based on several criteria, including proximity to the school, and if their parents were former students.
In order to score the highest possible marks, many parents do what they can to be in their old school's good books by being wholly involved in Old Girls' and Old Boys' Associations (OGA/OBA), and making contributions to the school through that.
Hamead* is the father of four boys, the oldest now in the 10th grade and the youngest in grade four. They attend one of the country's leading boys' schools. Despite most of their family being from that particular College, Hamead planned ahead soon as his eldest was born and immediately registered himself with the school's OBA. He played an active role throughout his eldest son's childhood, including donating generously to the School Development Society (SDS) and being involved in school events.
"Had to do all that, else it would have been impossible to secure a place for the kids," he said, despite living just a 10-minute drive away from the school.
Nisa* had to do a lot more. Living out of Colombo after marriage, she realised she would have a harder time getting her child into the same school she went to, or even a better one. In addition to registering herself with the OGA and participating in fund-raising activities for the school, she also appealed to extended family in the city to get a letter from the grama sevaka official to confirm that she had been living with them for years; despite her documents stating otherwise.
"The grama seva just asked a few questions jokingly, but he knows my aunt's family well so he just wrote a letter confirming that we live in the same house with them. I think my relatives paid him around Rs. 500 for it, but I'm not really sure," she said, elaborating that she didn't want to admit her child in any of the smaller schools in her suburb because they lacked good teachers and facilities. In addition to this, the interview board asked her what she could 'do' for the school to help develop it, and she paid a separate sum for the SDS to show goodwill.
In addition to proximity, marks are also awarded for children of public employees, for children of people involved in the school education sector, and for those who have siblings within the same school. While there is a certain quota allocated specifically for students who meet these requirements, the problem arises when these quotas are not filled accordingly, the Ceylon Teachers' Union (CTU) said. The Union's General Secretary Joseph Stalin claims that this is exactly when fraudulent admissions trickle through.
"If there are any places left after students are selected, it should be filled in with those who are next in line. Instead, those quotas are left vacant and filled by those recommended through political influence. This is prevalent in all areas of the country, especially in the Uva and Western Provinces," Stalin added.
Moving Forward
"One has to remember that it's actually the school culture and not always the quality of education that's actually in high demand," Weerasinghe said.
Elaborating more on the topic, he pointed out that despite how good teachers and pass-marks in rural or less popular schools are, the 'cool' factor of popular schools is due to big matches and other annual sporting events.
In an attempt to curb these malpractices, the Education Ministry issued a statement addressing parents who appeal to directly to the ministry, demanding a letter of admission for their child. According to the statement, the ministry will not entertain parent's requests for a letter from the ministry to overturn the principal's decision, should their child not receive a seat in the school of their choice.
Likewise, the ministry is apparently working on providing better facilities to schools across the country in an attempt to make State schools more equal. According to Education Minister Akila Viraj Kariyawasam, 18,000 'projects' have been initiated across 7,000 schools in the country.
Following the recent scandal at Royal College where seven officials on the admission board were interdicted for corruption, the Education Minister also stated that 'tough action' will be taken against those involved in fraudulent admission processes regardless of their designation. When contacted for elaboration on the issue, Ministry officials were unavailable for comment.
Speaking about what can be done to curb such malpractices in the wake of political interference, Weerasinghe pointed out that transparency helps.
"People go to the Human Rights Commission now whenever they feel they've been treated wrongly. Add to that, many of them also exercise their Right to Information (RTI), so that keeps things clear," he added.
Being held accountable to the public, Weerasinghe said, makes public officials less likely to be crooked, especially since there are functional processes in place.
Cover image credit: Christian Hutter/ Roar Media.