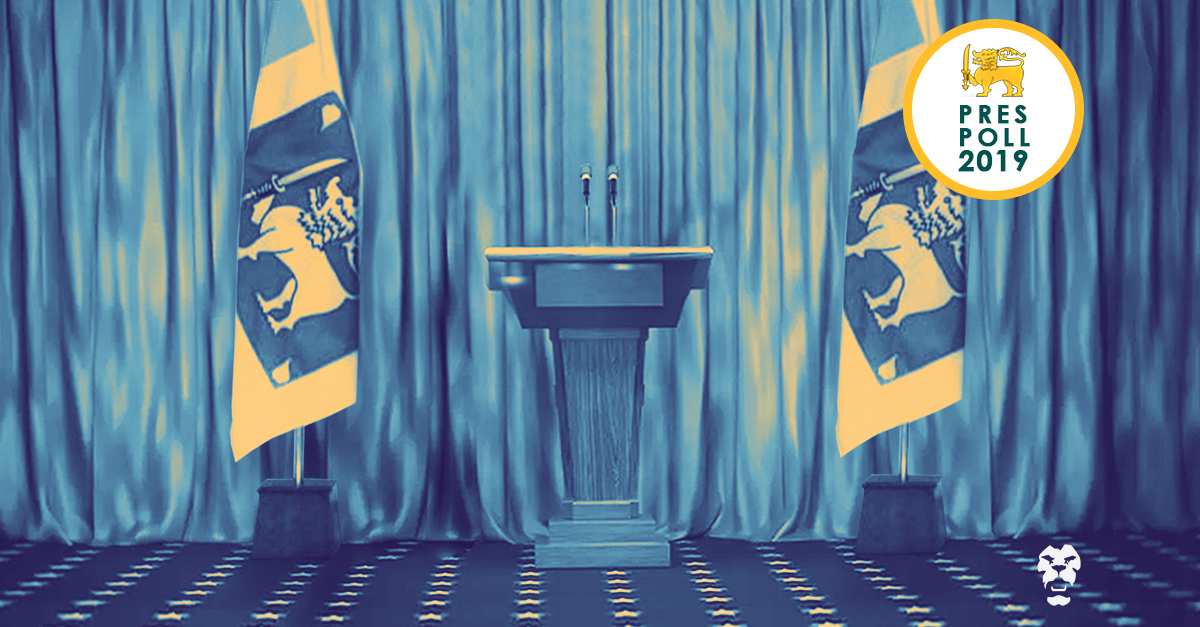 Presidential elections have been announced in Sri Lanka, and with November 16 fast approaching, the competition for the top office in the country is heating up. Although Sri Lanka has a multi-party system, politics has been dominated by the United National Party (UNP) that was founded prior to independence, in 1946, and the Sri Lanka Freedom Party (SLFP), founded in 1951. 
Minor parties have typically formed coalitions or entered into alliances to safeguard their interests, but the surprise formation of a new party, the Sri Lanka Podujana Peramuna (SLPP) last year, and the decision of the Janatha Vimukthi Peramuna (JVP) to contest the Presidential election for the first time since 1999, have added a new dimension to this year's race. 
The SLPP and the JVP have already announced their candidates, as have a number of other smaller parties, but the two parties with the longest history at the helm of the country remain undecided. As their search for the most suitable candidate continues—and in light of recent questions about who is eligible to run, and not—here, in brief, is a summary, of who can, and cannot be President in Sri Lanka.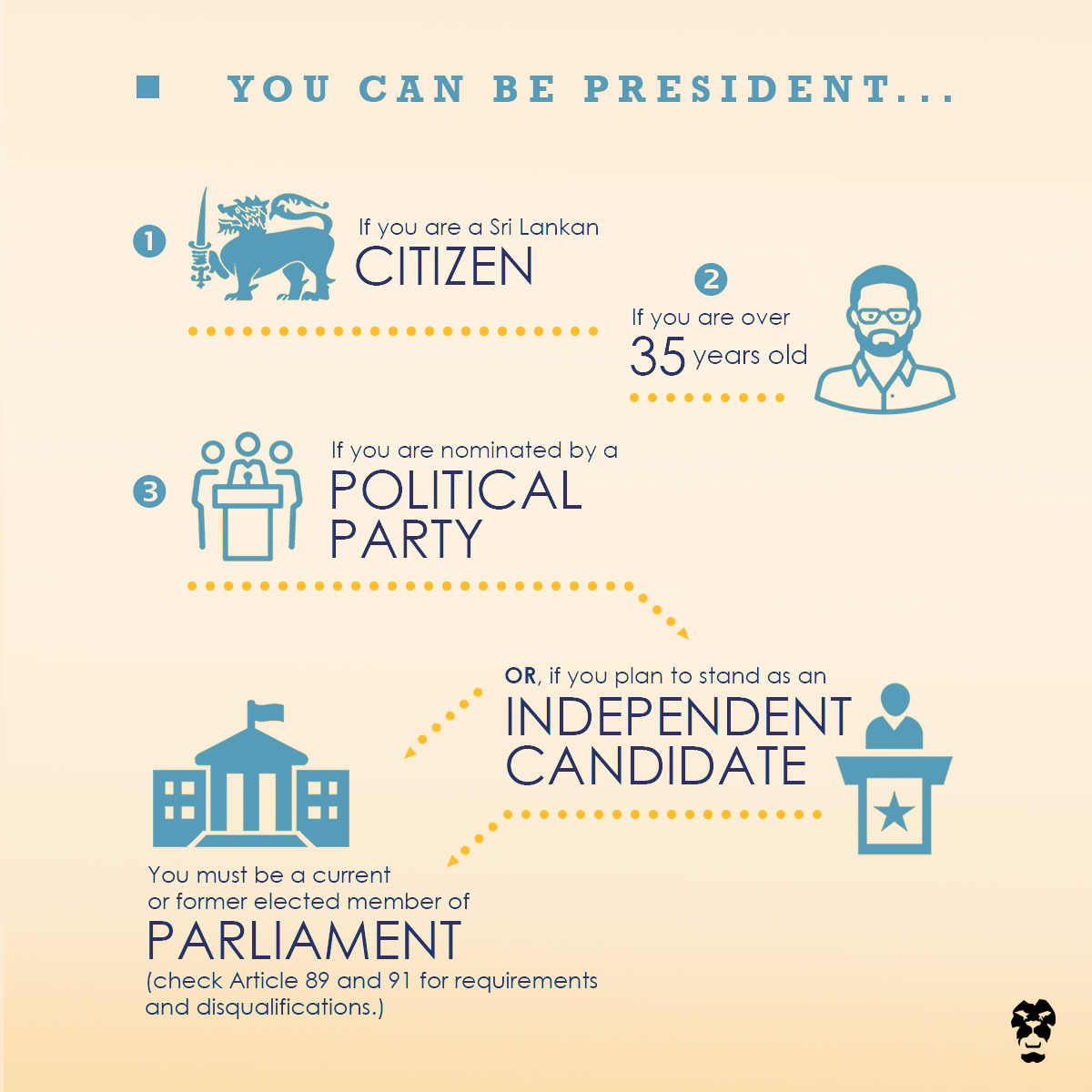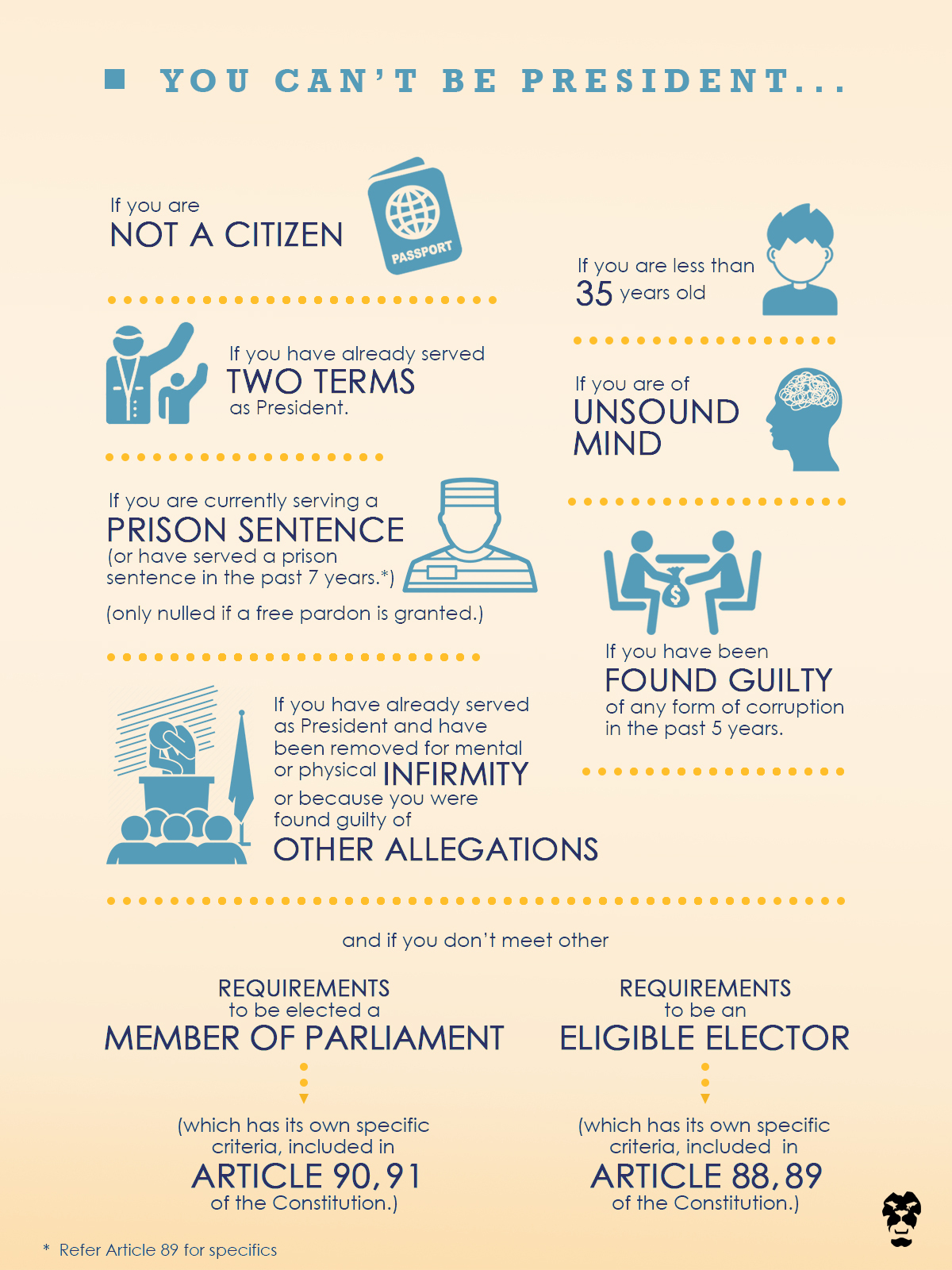 You will note, the highest office in the country comes with no specific educational or skills requirement, although there is a vast area covered in assessing eligibility to run for President. In addition to this, as we'll discuss later in the series, campaign funding, popular personalities and identity politics take over an election, often making the crucial difference between who wins and who doesn't. Is this how it should be? What legal requirements must a candidate meet to be eligible to run for an election? Remember, this is a democracy—your voice, and your vote counts!