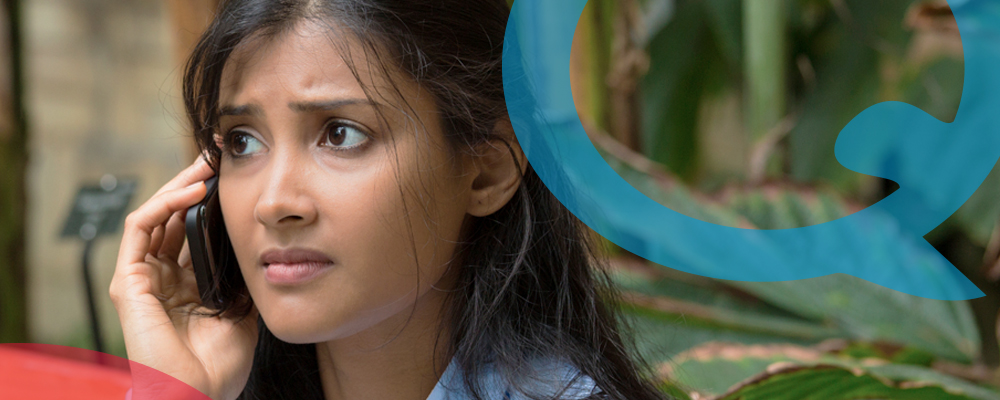 Note: This article contains a discussion on the topic of suicide. If you feel you are in crisis or are concerned about someone likely to attempt suicide, talk to Sumithrayo (when dialling from within Sri Lanka, phone: 011 269 6666) or CCCLine (1333).
Approximately 3,025 people committed suicide in Sri Lanka in 2016, with a death rate of 14.7 per 100,000 population, according to Dr Duleeka Knipe, a mental health epidemiologist of the University of Bristol (UK). Of these, 70% were men. However, Dr. Knipe's groundbreaking 2016 study of 165,000+ individuals across the North Central Province revealed young women (10–25 years of age) as having the highest rate of attempted suicide (a staggering 530 per 100,000).
So, why are so many young women in Sri Lanka attempting suicide? Evidence from mental health researchers point to various factors, including a patriarchal society that mis-educates both men and women about relationships and sex. Ranil Thilakaratne, manager of preventative suicide helpline, CCCLine, told Roar Media that they "receive approximately 120 calls a day, 60% female and mostly from young people aged 12-25". Thilakaratne concluded that "most conversations revolve around relationships, sexual abuse and bullying". Furthermore, sexual health professionals say sexual harassment is often used to shame and humiliate women and, now, digital media has given an age-old malaise renewed vigour.
Suicide Worldwide and in Sri Lanka
According to the World Health Organisation's (WHO) latest global statistics, approximately 800,000 people die due to suicide every year, with 78% of these deaths occurring in low-income and middle-income countries (LMICs). Suicide is also the second leading cause of death among 15-29 year olds. Crucially, the WHO states that "for every suicide there are many more people who attempt suicide every year". Moreover, "a prior suicide attempt is the single most important risk factor for suicide in the general population".
Sri Lanka's notoriously high suicide rates are in decline. Part of this decline has been attributed to the prohibition of toxic pesticides. Paraquat, a pesticide so deadly that a mere sip can be fatal, has caused thousands of accidental deaths and suicides globally, and was finally banned in Sri Lanka, provisionally in 2008, and wholly in 2014. Dr. Knipe's leading research on suicide and self harm in LMICs suggests that Sri Lanka's fluctuations in suicide rates over the past 40 years have been stimulated by the availability and bans of these pesticides.
Young Women at High Risk
In 2014, Dr. Chithramalee de Silva, Sri Lankan Director of Mental Health, Ministry of Health, Nutrition and Indigenous Medicine, wrote on suicide: "harassment by a spouse and family disputes were reported as the most common reason…while matters associated with love affairs ranked second". Of course, this conflict affects both men and women, but between May 2015 and January 2017, "70 young women from different schools in Colombo" approached The Grassrooted Trust, a Mount Lavinia-based organisation that specialises in sexual health and works with marginalised communities. The women reported being blackmailed over naked pictures and videos they had shared with their partners. It appears that cyber exploitation has become a conspicuous vehicle for inflicting sexual harassment.
These images and videos were being used as leverage for money or sex, in return for not publicly shaming the women. The blackmailers were threatening to publish the content online and/or send to family/community members. Often, once images and videos are online, they soon appear on porn websites without consent of those involved. Roar Media interviewed Hanns Billmoria, Director of The Grassrooted Trust, to find out more:
"Cyber exploitation is a clear reflection of how we continue to routinely objectify and sexualise women and girls in Sri Lanka. It speaks of male entitlement over women. We advocate for a structured, age-appropriate approach to relationship education in schools, based on the fundamentals of respect for self and the other, so that we go beyond our gendered notions of each other. In the short term, we need to prosecute the perpetrators and arrest the sense of impunity with which they currently act."
A Grassroots Approach
Indeed, a profound transformation is needed.
For Dr. Knipe, education at home and at school is the starting place: "Women are not encouraged to embrace their sexuality. Or they are taught that sex is for reproduction, only… And if women maintain these values it does not necessarily serve a healthy marriage." Compounding these issues is limited (or non-existent) counselling services or relationship guidance, especially away from larger cities. In a society where "domestic violence is a huge deal", and stigmas around women separating from partners and living alone persist, the risk of suicide increases.
Additionally, Billmoria explains that sex-education is, frankly, off the table in many schools. The Sri Lankan Health Education curriculum focuses on pregnancy and STI/HIV prevention, but overlooks other vital components of the discussion: body parts, consent, healthy relationships, pleasure, digital media. Moreover, sex education is regularly sidelined, as teachers do not have the tools (i.e. belief / composure) to deliver the content.
This breakdown at the home and the school, "sees a basic lack of interpersonal skills amongst an individual's most important relationships: parent-to-child, teacher-to-pupil and husband-to-wife", says Dr. Knipe. To improve this, Dr. Knipe is hosting workshops to instil teachers with better emotional resilience so they can deliver the curriculum and connect with real student issues. Similarly, the team of six at The Grassrooted Trust have recently been touring schools from Jaffna to Batticaloa with a culturally nuanced sex-education program that transcends traditional taboos and prepares students in a way that is meaningful for their life-course. On the tour, The Grassrooted Trust has been promoting its new innovative website, bakamoono.lk, accessible in the three national languages. The website provides modern definitions to the most fundamental questions: What is a healthy relationship? What is gender? What is consent?
Anonymous Help is Available
The act of suicide is the result of mental health trauma. However, according to the Journal of Clinical Pathology, "risk is influenced not only by psychiatric illness and impulsive behaviour but also by factors such as the cultural acceptability of suicide, the ease of availability of lethal suicide methods, help-seeking behaviours in times of crisis and access to effective treatments following self-harm."
Given that there are myriad associated risks, it should follow that there ought to be numerous preventative services that can provide guidance and support. Roar Media spoke to Ananda Galappatti, a medical anthropologist and a practitioner in the field of mental health and psychosocial support (MHPSS), about what Sri Lanka is doing to prevent the regularity of suicide:
"In 2016, a mapping exercise identified approx 36 government personnel working at community-level who are relevant to promoting mental health and psychosocial well-being, and provision of related services. These service providers are able to play an important role in prevention of suicide and self-harm, and responding to people in crisis. It's unfortunate that we do not yet have a common or integrated strategy that appropriately uses the several thousand of available frontline worker for this purpose."
Regardless of this lack of cohesive strategy, independent mental health non-for-profit organisation like CCC foundation and Sumithrayo deeply understand the complexities of those at risk of suicide. The latter, for example, run a 9am-8pm "active listening" telephone helpline, 365 days a year, for people who experiencing emotional distress. Sumithrayo's volunteers undergo six months of training before they handle 1-2-1 calls, allowing them to provide non-judgemental emotional support, in complete confidentiality.
Policy, Process and Provision
Cyber exploitation is not the the primary reason marginalised women have been identified as the most at risk of attempted suicide. Instead, it is more of an instrument to intensify the very real shaming that women have suffered for generations. Where suicide is concerned, the reasons for young women's high risk in Sri Lanka are manifold. Common parlance routinely categorises women as a commodity ("baduwa") or a piece of… ("kalla") promoting notions of male entitlement over them. Sex is reduced to a reproduction process, only, and sex education in schools is rendered meaningless by not unpacking the complexities of modern human relationships.
But trailblazing advocacy can have a profound impact in reducing suicides, as seen by the prohibition of pesticides such as paraquat (although countries like the UK are under pressure to prohibit the sale of toxic pesticides to all LMICs, globally). Thankfully, there are pioneers such as Dr. Knipe continuing to lead the way in linking policy, process and provision. She told Roar Media of her latest campaign:
"Sri Lanka is in the process of developing a suicide prevention strategy and I am pleased to say the country is engaging with the research community to ensure that what they take forward is evidence based. Suicide prevention in Sri Lanka needs to involve multiple sectors including the Ministries of Health, Agriculture, Labour, Migration, Social Welfare and Women's and Child Affairs, as well as civil societies".
Featured image courtesy torontodistresscentre.com