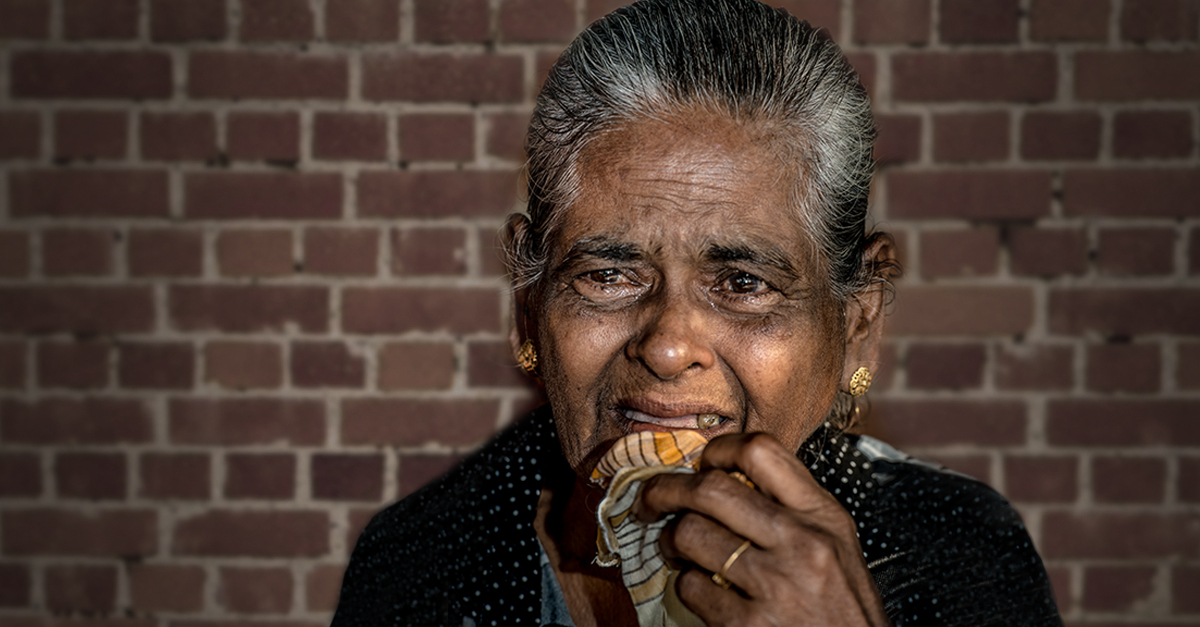 It all began with an email, written in November 2010.
Dear General Hospital Ratnapura,
I have a question about my adoption.
I decided I would like to search for my mother.
Your hospital is listed as the birthplace on my adoption papers.
Is it possible to look for more information about my adoption?
I can send my adoption papers if needed.
All the best,
Kind regards,
Sanne van Rossen.
"I wasn't really expecting an answer," 34-year-old van Rossen told Roar Media. Yet, days later, she received an email from the hospital: an administrator was willing to help. van Rossen was elated. The questions relating to her birth were haunting her, and she wanted to know more.
A month passed with no news, and then, a message from Sri Lanka: "We found your mother." She had been living at the same address as before, and had been easy to trace. And even better news — she wanted to meet her daughter.
Five months later, in April 2011, van Rossen and her father boarded a flight to Sri Lanka to meet the woman who, 26 years earlier, had brought them together.
The Meeting
van Rossen remembers the first meeting as a sea of tumultuous emotions. She described her mother as small, old, wrinkled and huddled, and with a 'lived' face."It seems as if everything she has experienced can be read from her face," she said of that meeting.
And while she had many questions—who her father was, and what circumstances led to her adoption— she found her mother unresponsive, even apathetic. The meeting was unproductive, and a disappointed van Rossen flew back home to the Netherlands.
But the questions lay hidden beneath the surface. After the birth of her son, Sem, in 2013, she was overwhelmed with conflicting emotions. To help her cope, she sought the company of other Sri Lankan adoptees in the Netherlands, to learn how they dealt with the flood of emotions.
But in conversation with them, van Rossen began to learn some uncomfortable truths.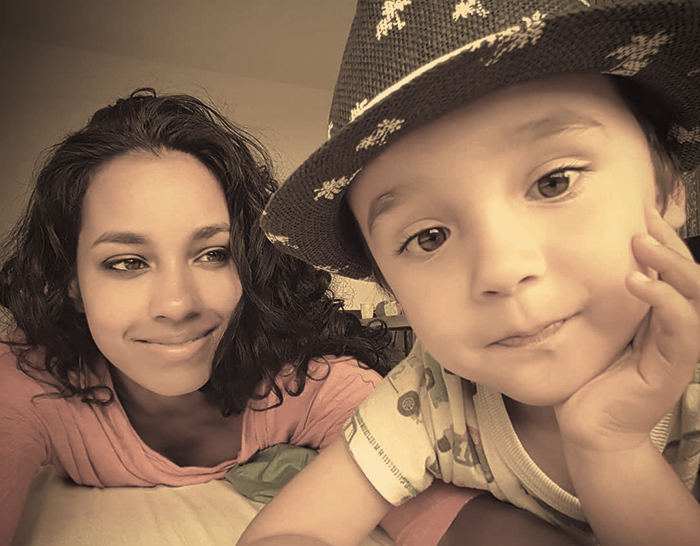 Irregularities And Falsification
"I found out that many other adoptees couldn't find their biological families because of falsified papers," van Rossen said, sitting with us in our Colombo office on a hot day. This reminded her of how her biological mother had mentioned that she had been born in the Karanwella Hospital, not the Ratnapura Hospital. Were her own birth papers in order, she wondered.
She also learned that FLASH (Foundation, Life, Adoption Services and Happiness), the organisation through which her parents adopted her, had ceased operations, due to 'increasingly complex rules and increasing quality requirement imposed on adoption organisations'. She also learned that the lawyer who processed the papers—a woman whom she only identifies as 'T.'— was no longer alive, but had at one point been detained and questioned for child trafficking.
Baby Farms And Baby Trafficking
Consumed with a need to know more, van Rossen dug deeper and learned that things were worse than she had first thought. Adoptees told her how they had 'traced' their biological families and met women claiming to be their mothers, only to have DNA tests prove otherwise. Worse still, she found out that infants who were said to be fraternal twins, were adopted by families who only learned much later that they were not.
The discovery hit close to home for van Rossen, whose twin siblings Miriam and Eric, were adopted from Sri Lanka in 1986, a year after she was. The two were very dissimilar, and on confronting her parents, van Rossen learned that they too had always had their doubts. The more she researched, the more it became evident to van Rossen that there had been a thriving adoption 'business', not just in Sri Lanka, but also in other developing countries like India, Nepal, Thailand and the South and Middle Americas in the 1970s and 80s.
In Sri Lanka, she learned, women were made to give their children away under duress. Some were unwed mothers unable to return home with a new infant, while others were abandoned by husbands and partners, and unable to fend for themselves or provide for a child. Grieving mothers were even told at hospitals that their children had been 'stolen' or had died after birth.
She also learned of the chilling existence of 'baby farms' in Sri Lanka: homes in which women were kept for the sole purpose of giving birth to babies that would be given away for adoption. Why had these women—mothers like herself—participated in this scheme, she wondered.
The questions have kept van Rosen looking for answers.
She has worked to find solutions. Her unique perspective, as an adoptee and a mother, allows her to empathise with both sides. She feels very strongly that families ought to be able to find their loved ones. She was lucky: a DNA test conducted on the woman claiming to be her mother later proved maternity, but there are many other young men and women out there, her siblings included, who have been unable to find their families.
The Sorrows Of Sri Lanka And 'Zembla'
In 2017, van Rossen, with the help of journalist Maurice Ambaum, published 'Het Verdriet Van Sri Lanka' (The Sorrows Of Sri Lanka), translated into English as 'The Adoption Cover-Up Of Sri Lanka,' a book about her journey and discoveries. Her personal investigation caught the attention of the Dutch public broadcasting system BNNVARA, whose television documentary channel Zembla, produced a two-part series entitled 'Adoption Fraud' (watch it here and here) based on her findings.
The book and the television series produced unexpected, but welcome results. At The Hague, legislators questioned the actions of the Dutch adoption agencies in the '80s, and promised to approach Sri Lankan authorities. And when Zembla questioned the Sri Lankan government, spokesman Minister Rajitha Senaratne, admitted to the existence of baby farms in the 80s for the first time, and promised that he would set up a DNA database to help children find their birth mothers.
There has, however, been no visible progress on the matter. Roar Media's attempts to have Minister Rajitha Senaratne comment on what concrete action he has taken to establish a DNA database proved unsuccessful.
But van Rossen has refused to give up her fight. Currently working on a sequel, her second book will deal specifically with the baby farms of the '80s. She also plans to lobby the United Nations to set up a DNA databank to help families from the various countries that fell victim to this scam, reconnect with each other. "Now I want to focus now on what we can do for all adoptees and birthmothers," she said. "They have already gone through so much."
If anyone has any information on the existence of baby farms in Sri Lanka—the locations, people involved and any survivors, van Rossen and Ambaum would like to be put in touch with them. You can contact van Rossen on: [email protected] and Ambaum on: [email protected]