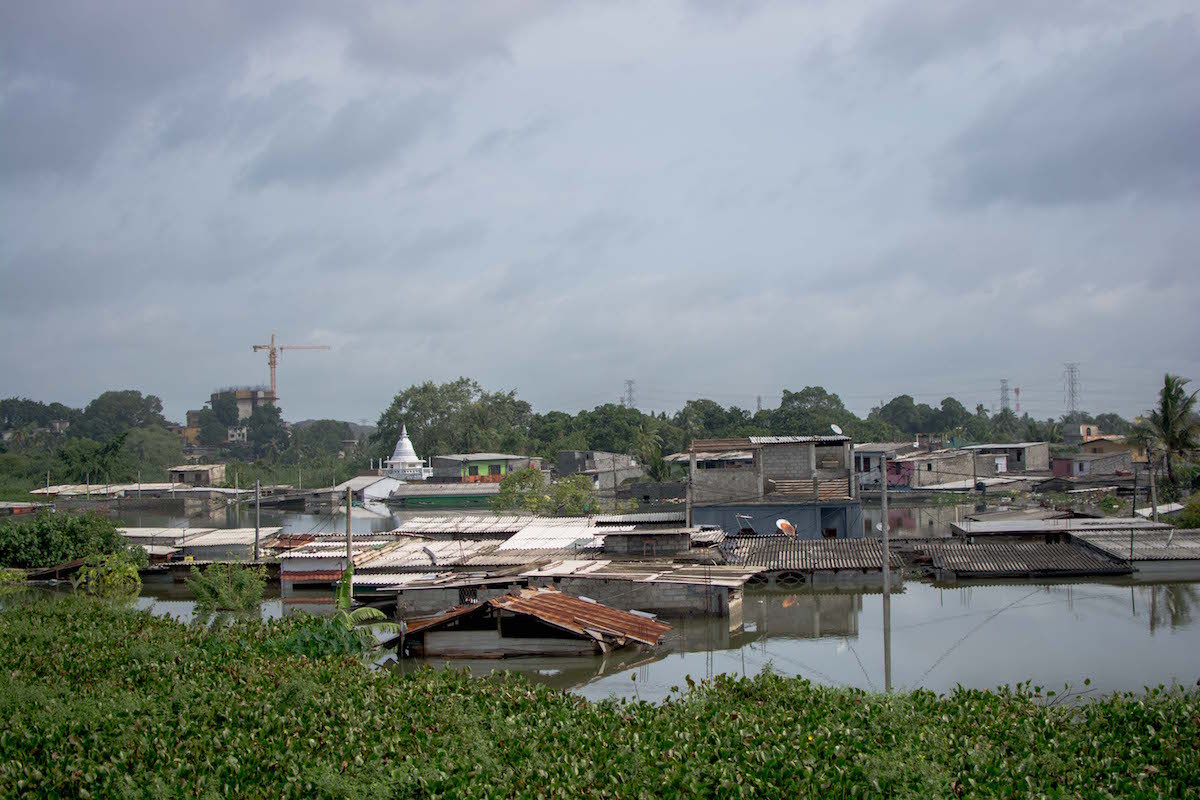 Sri Lanka has had its fair share of natural disasters as a result of climate change. If things do not change—as predicted by experts—we can expect more devastating catastrophes. However, with the most recent reports of global warming and climate change around the world, Sri Lanka, as an island, has to take a proactive stance to mitigate and face natural calamities.
Financing measures against climate change can be a daunting task for a developing country focused on overcoming an economic crisis. In order to overcome the challenges imposed by climate change, governments around the world are forced to take enterprising steps to avoid disaster in the long run. More often than not, these measures are expensive; new infrastructure is needed, capacity building is a must and new talent and knowledge is essential.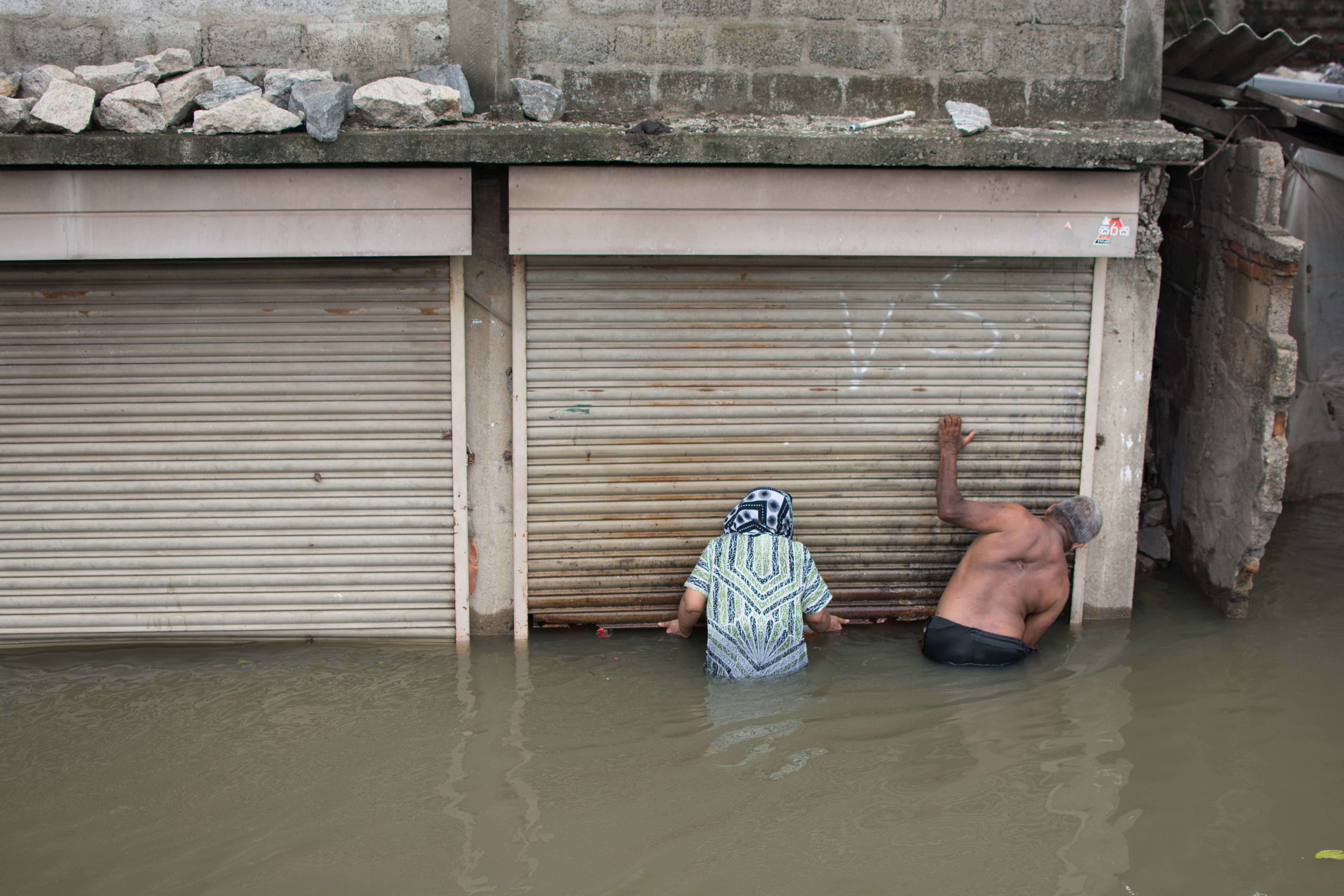 Climate Financing
Climate financing is when developed economies partially fund or invest in sustainable development projects in emerging economies, to encourage carbon neutrality.
As a developing nation with an emerging economy, finding funds and essential resources against climate change is a daunting task. The Sri Lankan Government's focus is primarily centered around development. As such, it is in the agenda to mitigate the impact of climate change through large scale development projects.
Funds allocated for disaster management is comparatively different from climate financing.
Spokesperson of the Disaster Management Centre (DMC), Pradeep Kodippili told Roar Media that the Sri Lankan Government has allocated unlimited funds to institutions such as itself, when challenged with a disaster situation.
"This is a priority of the government and is essential in disaster management. The DMC and the Department of Meteorology are provided [with] unlimited funds at request, in order to mitigate the impact of a disaster[ous] situation. Other than that we have fixed funds for training and prevention measures allocated for a fiscal year."
Sri Lanka was recently declared as a country at high risk of experiencing the effects of climate change and extreme weather events, by the Germanwatch Global Climate Risk Index 2019.
The warning was issued to Sri Lanka for its vulnerability to climate change such as intensive rainfall, prolonged drought, flash floods, landslides and rising of sea levels. The declaration was made following 2017's series of natural disasters that struck the country which resulted in the loss of 246 lives and displaced over 600,000. Through these events the country is estimated to have lost a staggering USD 3.1 billion.
This is the first time Sri Lanka topped the index.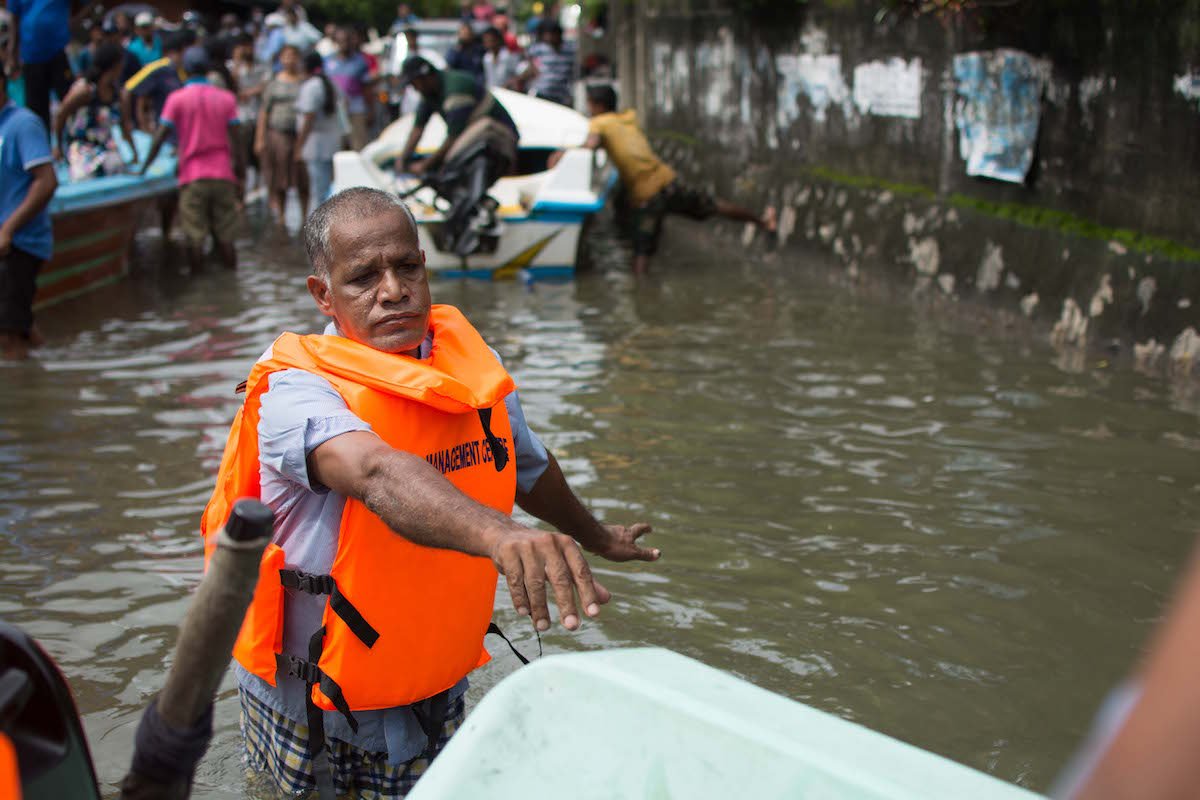 According to the, CEO of Janathakshan GTE Ltd., Ranga Pallawala, an institution focused on capacity building such as training and awareness programmes with regards to climate change, Sri Lanka's economy cannot sustain climate financing on its own. But to him, the country, shouldn't invest in it independently either.
"Developed countries have an obligation to provide developing countries—such as Sri Lanka—assistance in the challenges imposed by climate change. It was the increased industrial activities of these countries; emission of greenhouse gases and the increased carbon output has paved the way to the current predicament, where global warming has reached extraordinary levels. Island nations which are most at risk from climate change due to the rising sea levels, require the financial commitment of other nations," he noted.
The idea became a major topic of interest in Sri Lanka only a decade or so ago and is a relatively new field of studies derived from development work itself. It takes place in a variety of ways; grants, funds and loans provided through international institutions.
According to Pallawala, there are several international institutions such as the Green Climate Fund (GCF) that provide assistance to take low carbon emission pathways and to build resilience for extreme weather events.
Annually, Sri Lanka obtains approximately USD 2–10 million for development projects from these institutions, Pallawala noted.
GCF's recent most investment was to subsidize USD 52 million to strengthen smallholder farmers in the dry zone to climate change and extreme events through an inclusive approach to water management. Similarly, the Government has allocated the funding to major development projects that have vested interests in combating climate change, such as the Moragahakanda- Kalu Ganga Development Project which was built for water management in the dry zone.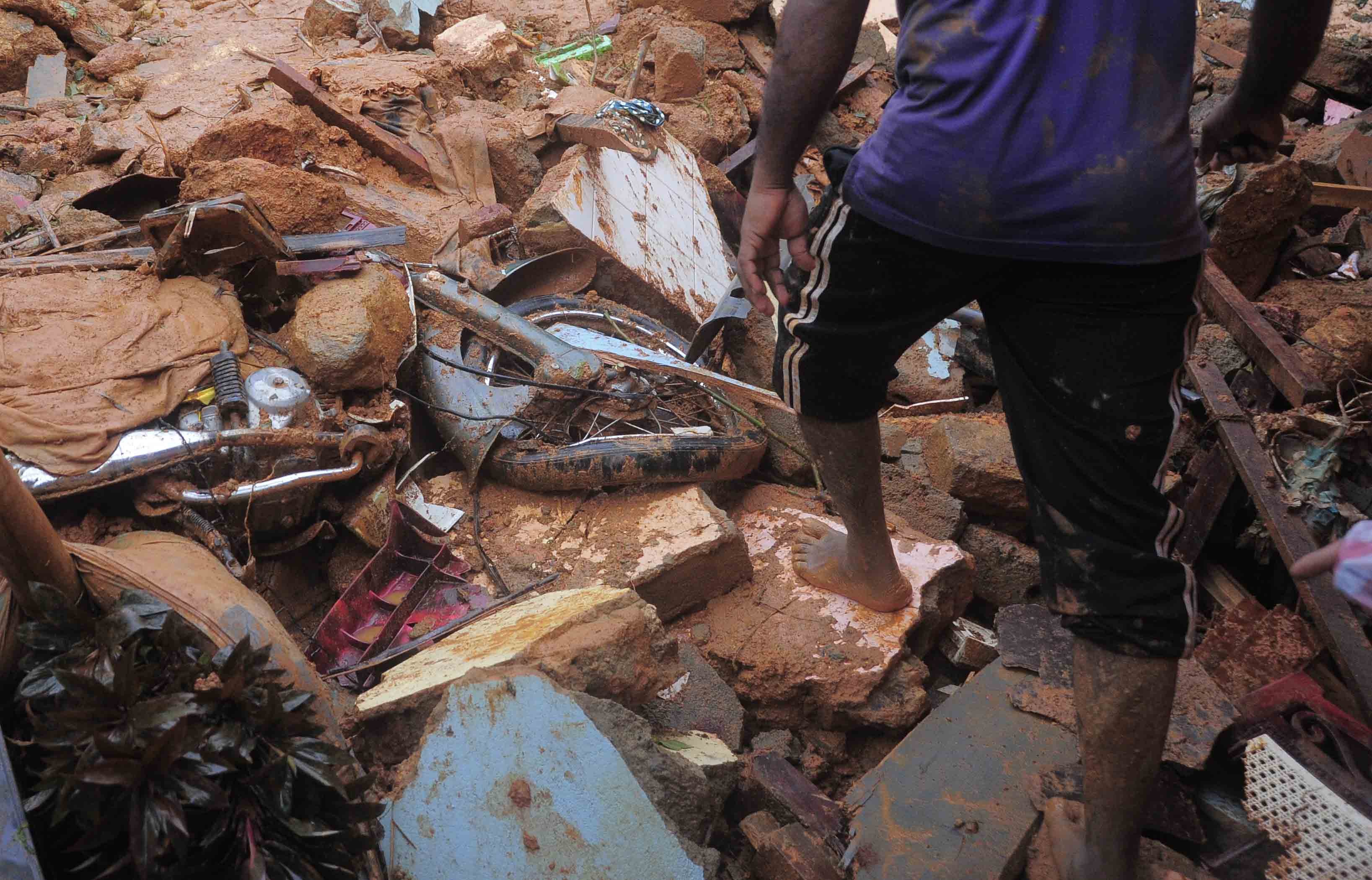 Climate Change Act
However, financing alone cannot stop this crusade. The public mindset has to change as well. In order to do that enabling new legislature is the best way to go.
Director of the Climate Change Secretariat of Sri Lanka Dr. Sunimal Jayathunga, told Roar Media that the proposed Climate Change Act is currently being drafted. Once compiled it will be submitted to Cabinet and then, Parliament for approval and implementation.
According to him all attempts are being made to pass the Climate Change Act within this year.
The main agenda behind the proposed Act is to implement a regulatory arm that would act as the middleman between the Government and the energy sectors of the country, when it comes to taking the necessary action to reduce Greenhouse Gas (GHG) emissions.
Sri Lanka has pledged to minimise climatic change through the power and energy sector and guaranteed the country will reduce GHG emissions by 20 percent by 2030 — out of which the government can only afford four percent, while the remaining amount will be fulfilled through the external support.
Furthermore, the country has agreed to reduce GHG emissions by 10 percent from the transport, industry and waste and forestry sectors. Similarly, the government is only capable of meeting three percent of this parameter and has highlighted the need of external support.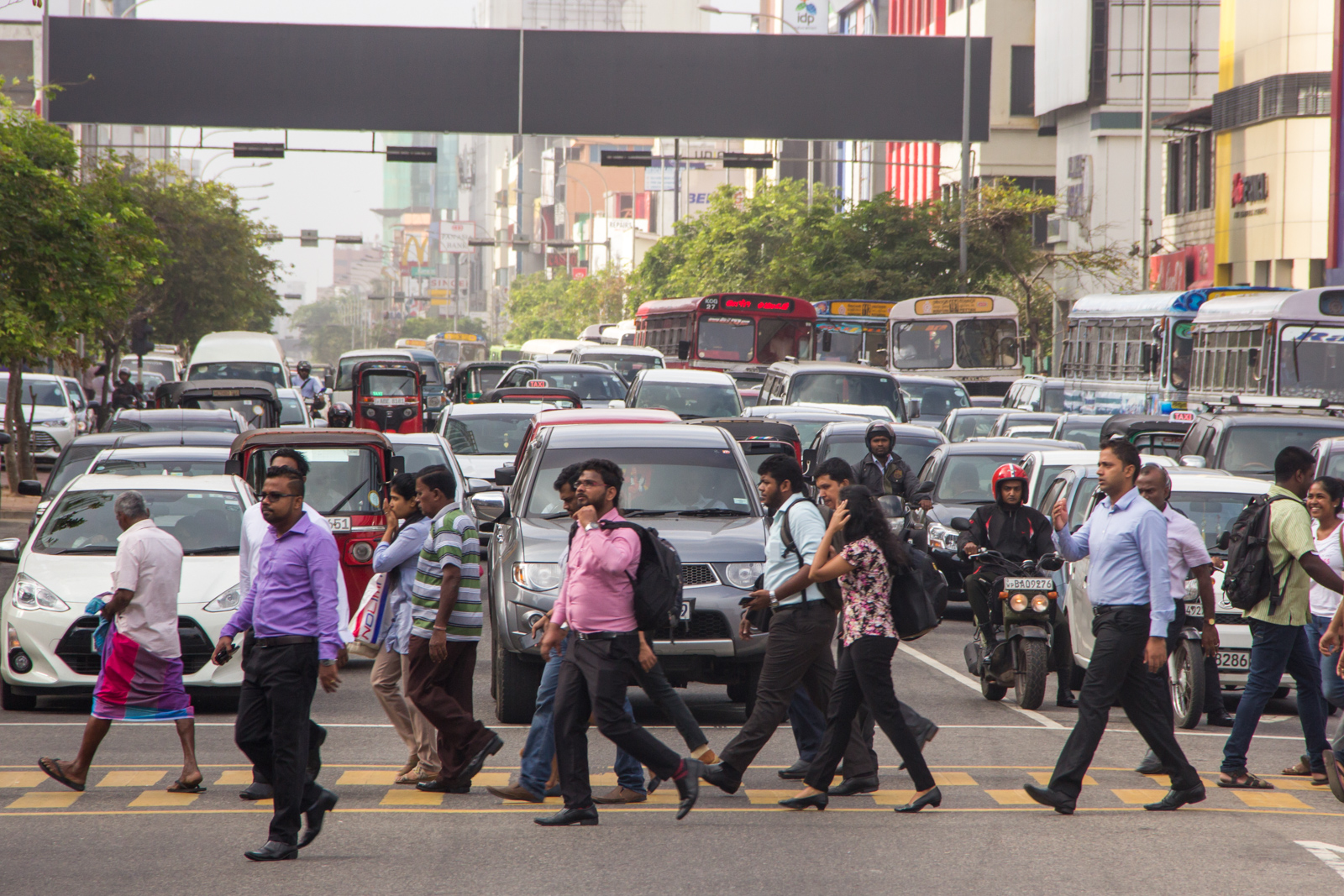 According to Dr. Jayathunga, it is imperative to establish this authority with a cemented set of guidelines and regulations.
"In the 2015 Paris Agreement, we made promises internationally. But, heads of Ministries and Departments (such as the Ministry of Mahaweli Development and Environment, Department of Disaster Management and Meteorology), are not concerned about this at all. At the same time, when Government changes, state officials do not show any interest either. People and government tend to forget the promises they have to keep. Therefore, it is essential to bring this to the legal framework," he noted.
Pallawala chimed a similar tune. According to him, Sri Lanka can reach more ambitious goals with realistic work plans, provided we receive the support, both international and national.
"There is a need to enhance knowledge in climate financing. At the moment, the country's climate financing experience is limited. We are doing it, but more needs to be done with regards to building capacity and expanding our knowledge. It cannot remain separate and alien. It has to be integrated into development projects so that it has a direct relationship with the country's socio-economic backdrop. And the people have to be more aware of what's happening in the environment around them," he emphasised.