Earlier this month, on July 12, Muslim MPs made an unprecedented—but welcome—decision to reform the controversial Muslim Marriage and Divorce Act (MMDA), that has for years limited the rights of Muslim women and girls.
Under the announced reforms, a key issue of underage marriage will be addressed, with the minimum age for both the bride and groom to be changed to 18. Additionally, the consent of the bride—which until now was not necessary—will become mandatory.
Qazis—Muslim officers who have matrimonial jurisdiction over Muslims in Sri Lanka—would also now be required to be qualified attorneys-at-law, and the ranks would open to women, which was not permitted before. 
These were a few of as many as 14 reforms unanimously agreed on by the Muslim  MPs, that came about after Prime Minister Ranil Wickremesinghe intervened in the reform process in the aftermath of the Easter Sunday terror attacks. 
When Progress Is Slow
Considering there have been multiple failed attempts to reform the archaic MMDA over the last three decades, this initiative marked a salient step towards recognising the rights of women and girls, and the announcement was met with ecstasy and renewed hope for the future.
But the celebration was cut short when conservative Muslim groups— particularly the All Ceylon Jamiyyathul Ulama (ACJU), notorious for its orthodox, uncompromising views on Islamic jurisprudence—began to push back.  
"After we announced the reforms, the [ACJU] wanted a further dialogue with us to see if we could bring some changes with regards to what we had decided upon," MP Faiszer Musthapha told Roar Media. "And though we stand by our decision, we [were] open to engaging with them for a dialogue."
The ACJU's objections were taken on board and discussed at a meeting in Parliament on July 22nd, but the meeting ended inconclusively, resulting in the establishment of a four-member committee—including the ACJU president M. I. M. Rizvi—to finalise a report on the changes. 
The report was to be presented to Justice Minister Thalatha Atukorale on Monday, July 29th — but has been delayed due to the expected lack of consensus.
Scuttling Progress 
This is not the first time conservative Muslim groups have scuttled possible reform of Muslim personal law. Previous attempts at reform in 1956, 1984, and 1990 also ended in deadlock, with those tasked with recommendations unable to agree on reforms due to objections by more conservative members. 
The last attempt, with a committee headed by Justice Saleem Marsoof in 2009, shared the same fate: Objections raised by conservative groups, particularly the ACJU, greatly impeded progress, resulting in the report being completed nine years later in 2017. 
"One of the main concerns raised by the [ACJU], is that according to Section 22 of the General Marriage Ordinance, there is a provision stating that marriages under 18 can be permitted with the consent of the district court," MP Musthapha told Roar Media. "So there was an argument that there should be exceptions brought about [to the minimum age of marriage for Muslims], considering these circumstances. But the norm is 18, and that will not be compromised," he said. 
However, the validity of Section 22 of the General Marriage Ordinance is contested, subsequent cases having proved it a legal anomaly.  In Gunaratnam vs  Registrar General (2001), for instance, Justice Shirani Tilakawardane concluded, 'It was  not relevant whether parents agreed or did not agree to the marriage  of their children, only persons who had completed 18 years of age could  enter into a valid marriage.' 
Adding exceptions to the proposed law reforms, however,  has drawn criticism. "The most horrendous and unjust cases of child marriages occur under the jurisdiction of the Quazi court, and with the explicit consent of parents," activist Hyhsyama Hamin, a member of the Muslim Personal Law Reforms Action Group (MPLRAG) told Roar Media. "Having these exceptions included in the reforms will not do anything to solve this."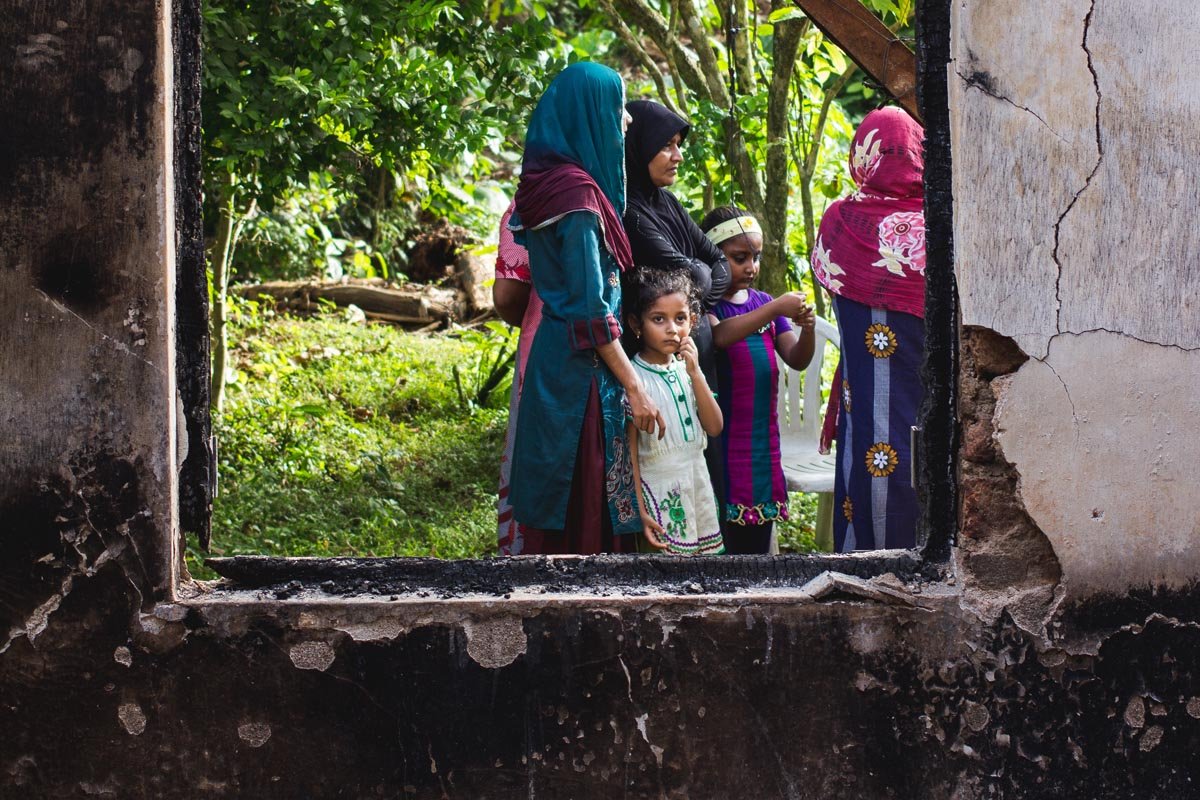 According to a study undertaken by the MPLRAG, 22% of marriages that took place in the Muslim dominated region of Kattankudy in 2015 were with a bride under the age of 18. Similarly, in regions like Puttalam and Batticaloa, a high frequency of marriages take place with girls between the ages of 14 and 16 — all with the consent of the parents and the Quazi courts.
The ACJU's latest objections have incensed activists, who have worked years for reforms that will protect the interests of Muslim women and girls. But they also are unhappy that the proposed reforms overlook several critical points of concern. 
"While the reforms proposed are salutary, there are a few more that need to be addressed to ensure comprehensive reforms," human rights lawyer Ermiza Tegal told Roar Media, explaining that reforms to the procedure of Talaq and Fasah divorce have been left out of the proposals.
As per the MMDA, men can be granted a divorce without justification under Talaq divorce laws, while women have an extensive set of conditions they need to meet in order to do the same, known as Fasah divorce. Tegal said it is imperative that these laws are also reformed since it serves as an obstacle to women wanting to escape abusive marriages.
"Comprehensive reform is the need of the hour," she said. "Watered-down positions that do not solve all the issues faced by Muslim women are a pointless exercise." She also explained that it was imperative that the reforms, if passed, were enforced and not merely acknowledged, in order to be actually effective. 
Human, Fallible, and Changeable
The ACJU's objections are centred on the idea that reforming the MMDA goes against the principles of Sharia law. But many activists argue that this is not true— and that the ACJU should not be treated as the sole authority to Islamic scholarship in Sri Lanka.
"The ACJU is only one group of Islamic scholars," said Tegal, explaining that there are many Islamic scholars that remain devoted to the religion, whilst also acknowledging the need for changes to Muslim law. "Many of these scholars argue that even more changes are needed in order to bring the MMDA into Sharia compliance," she said. 
There is a clear distinction between Sharia, the revealed way, and Fiqh, the science of Islamic jurisprudence.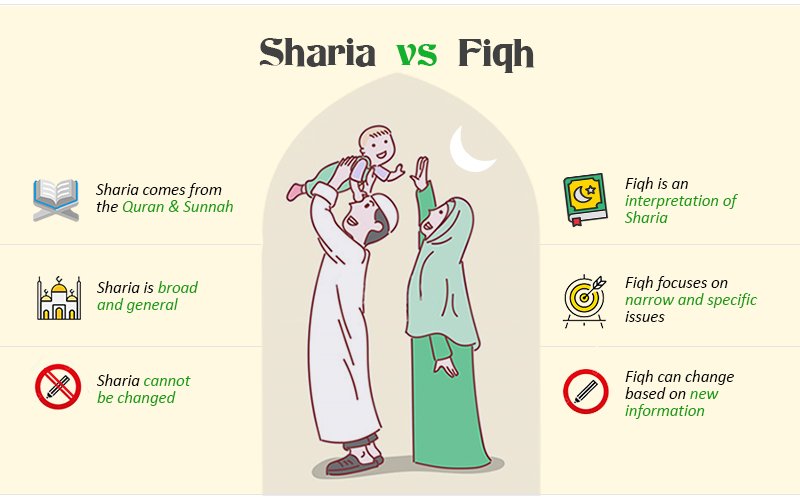 "Much of what is deemed 'Islamic law' today is part of Fiqh tradition, and centuries of interpretations of Muslim scholars," a representative for Musawah, an international organisation pushing for equality in the global Muslim community, told Roar Media. "It is not a divine law, and therefore, it is human, fallible and changeable."
Musawah believes that in many Muslim communities around the world, family laws and practices were developed by jurists in medieval times, in vastly different historical, social and economic contexts. These jurists were guided by the social and political realities of their time and set assumptions about law, society and gender that reflected those social norms.
"In the same way, the values and realities of our time should guide us in drafting laws and promoting practices that serve the best interest of individuals and our society today," the representative said.
This interpretation has been adopted by Muslim countries worldwide—Turkey, Tunisia, Algeria and Morrocco have all successfully reformed aspects of Muslim family law that are in keeping with international human rights standards.
And, even in the face of objections from the ACJU and other conservatives, activists here are determined to keep pushing until their demands are met—and it seems, for now, Muslim MPs are on their side. 
"This cannot drag any further, [and] we have to submit our drafts as soon as possible," said MP Musthapha. "Because people have been trying to change these laws for the past 70 years, and the community is committed to change. So it is about time that we see some results."