We can tell when we have arrived at Balapitiya's Puppet Museum even without looking at the two large boards flanking the driveway. Marionettes depicting dancers, devils and kings dangle on strings from the large tree in front, and a life-sized wooden watchman wearing a blue uniform stands sentry by the entrance. A colourful jester, reminiscent of Andare, the popular character from local folklore, grins cheekily from a window, while at the ticket counter, another puppet waits patiently for visitors.
Years ago, in 19th and early 20th century Ceylon, crowds would gather in village squares to watch puppeteers manipulate marionettes like these into telling stories. The stories would vary from tales of ancient kings and Buddhism to Jathaka katha and satirical skits portraying colonial times. Ganwari Podisirinna, believed to be the father of traditional string puppetry in the country, is said to have first fostered the art form by gathering together wood carvers and puppeteers from areas like Ambalangoda and Balapitiya to form a troupe. Now, four generations later, his great grandson Supun Gamini is attempting to pull puppetry back from the brink of extinction.
"Puppetry is my inheritance," he explains, describing how he was brought up surrounded by puppeteers and their puppets. "What I want to do is preserve this art, and build a place in which people can learn about it. This is what the Puppet Museum is all about."
Sri Lanka And Marionettes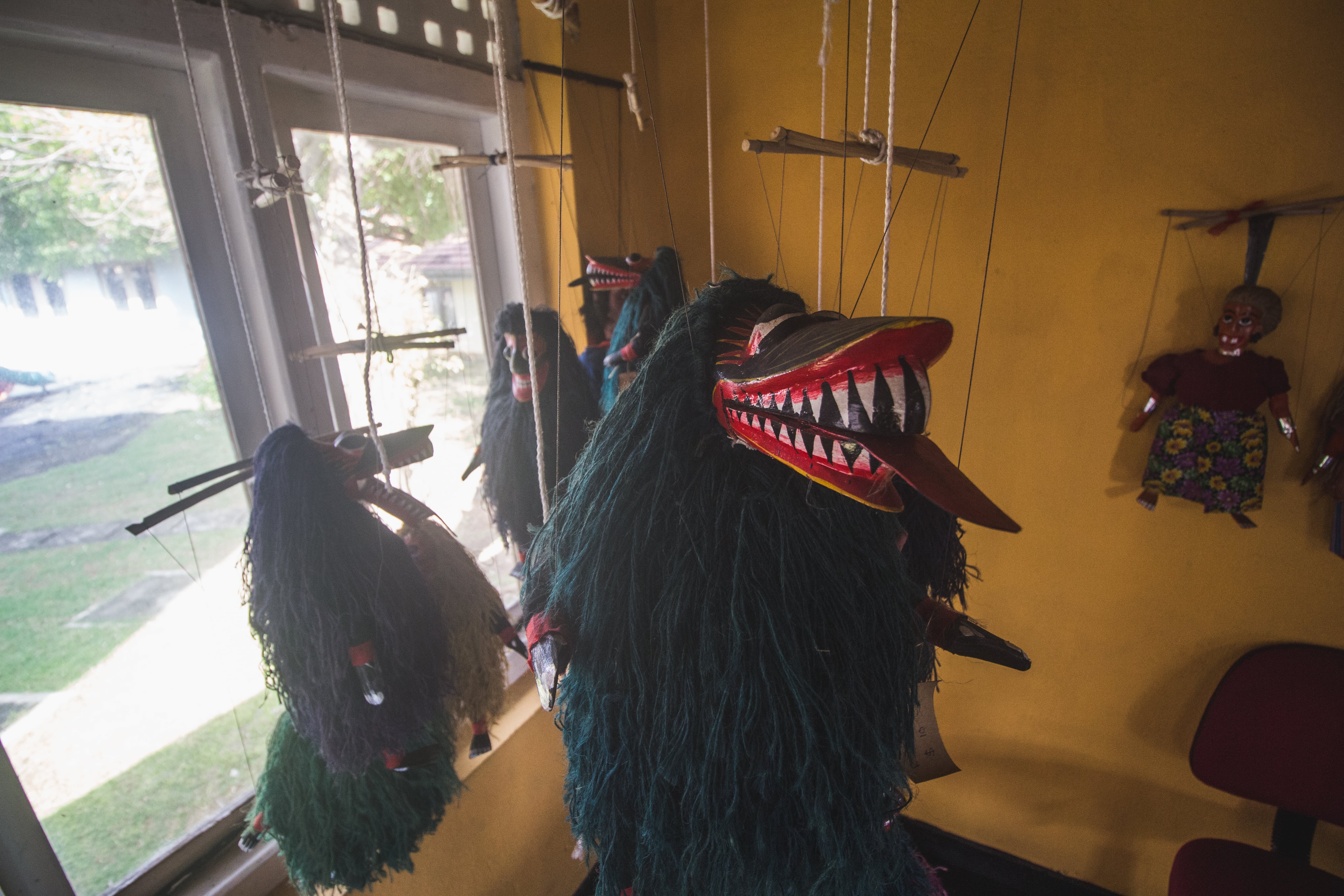 Gamini tells us of the time his great grandfather Gurunnanse had entertained the Prince of Wales during his visit in the year 1922. An exhibition was held in his honour at Colombo's Bagatalle Walawwa, in which Gurunnanse had conducted a puppet show. As the family tale goes, the Prince had been so delighted with the performance that he had presented the puppetmaster with 500 rupees–a hefty sum back then–and a gold medal.
Although rod puppets, hand puppets and finger puppets do exist in Sri Lanka, string puppetry–in which the marionettes are suspended and controlled by a number of strings–is the predominantly practiced form of the art. While the word puppet often conjures up a Jim Henson-like image of Kermit the Frog, or Disney's Pinocchio skipping his way to school, quintessential Sri Lankan puppets are poles apart–both in appearance and in the cultural roles they perform–from their Western counterparts.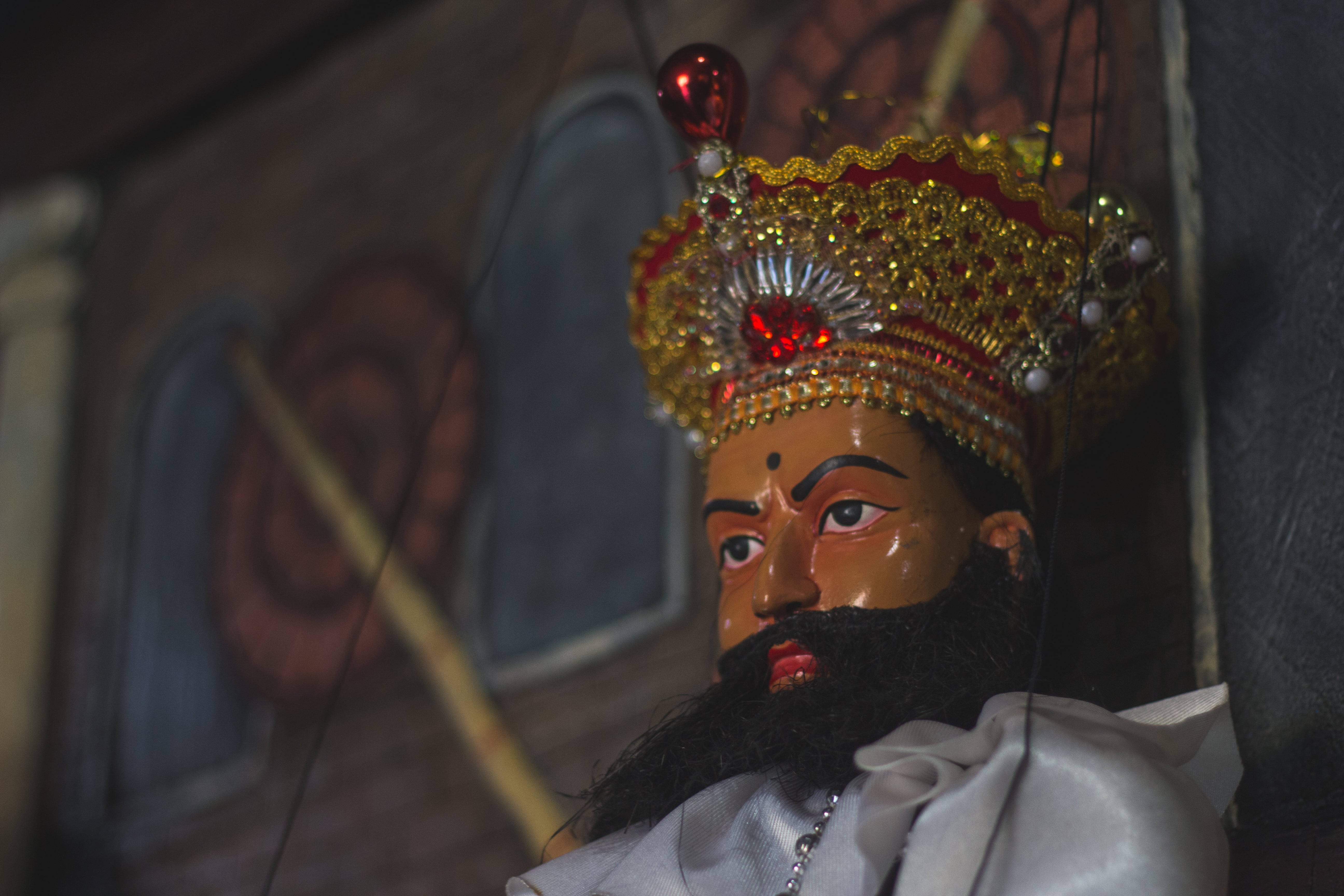 Like many other things, puppetry found its way to Sri Lanka from India. But over time, it became localised and developed its own distinct style. Since local puppet theatre was always an outdoor affair, the marionettes are generally large, so as to be more visible, and performances vary from the grim and gruesome (like the story of King Sirisangabo offering his head to the pheasant, and the execution of the Ehelepola family) to comedy and satire.
However in these technology-driven times with round-the-clock entertainment at one's fingertips, performing arts like puppetry run a real risk of fading into oblivion.
Saving Puppetry: Balapitiya's Puppet Museum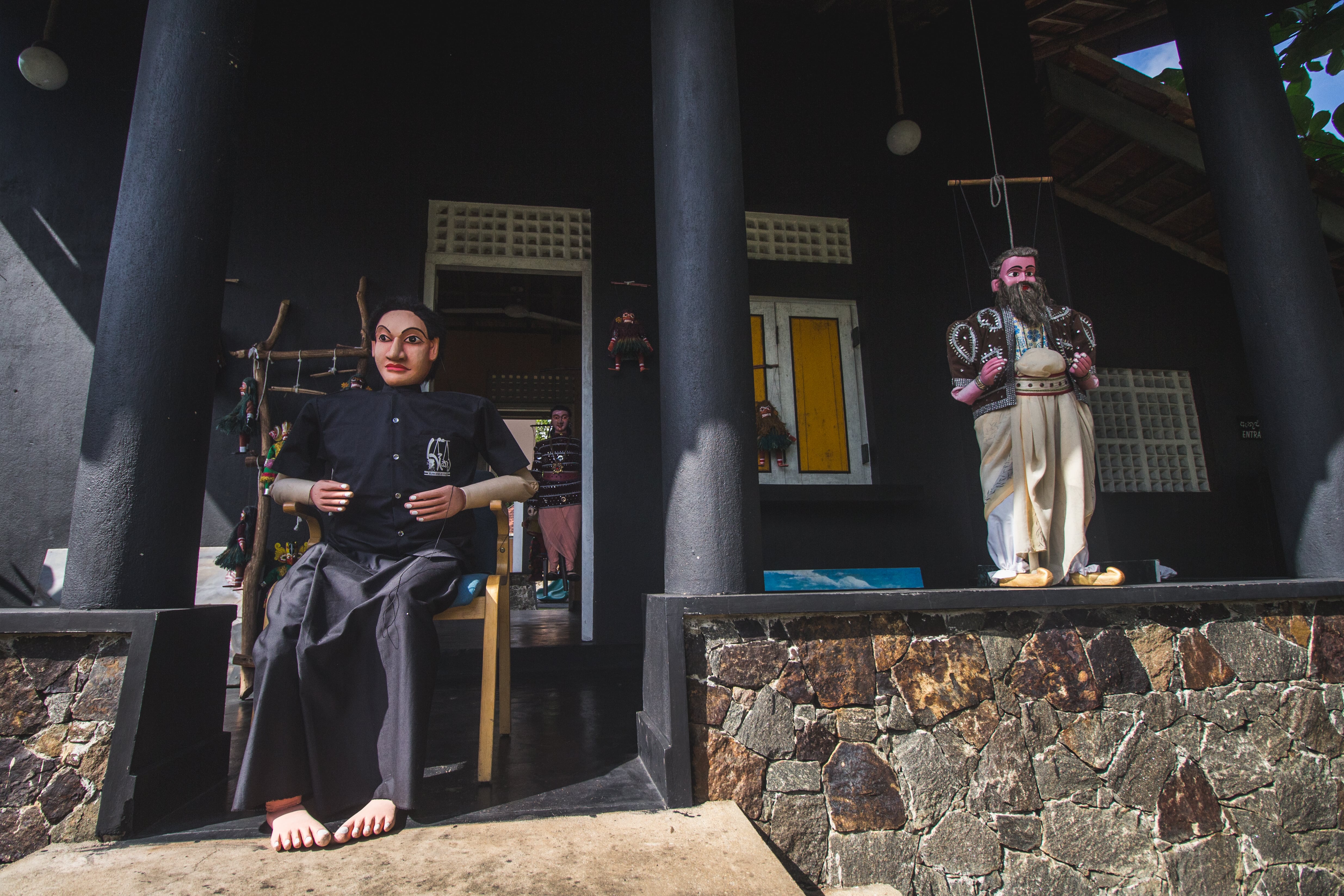 Nestled in the small coastal town of Balapitiya, this Puppet Museum opened just last year, on World Puppet Day, which is celebrated on March 21. It was formed by Puppeteers of Lanka, a group of artists from the surrounding areas, as well as the fourth generation puppeteers of Podisirinna's family. Run entirely by puppeteers, it is the first museum of its kind in Sri Lanka.
The interior is dimly lit, with traditional music playing in the background. A wooden Maddhuma Bandara stands beside his mother and brother in tableau, waiting for his execution, and a king presides over a royal assembly. A family, all clad in traditional attire, sits in a kitchen full of conventional cooking utensils we rarely see these days. In stark contrast, a moustachioed puppet in coattails plays the blues on a miniature grand piano in another area. The puppets also share the display room with a harmonium, some traditional drums and ankle bells, which Gamini says are actually used during the shows.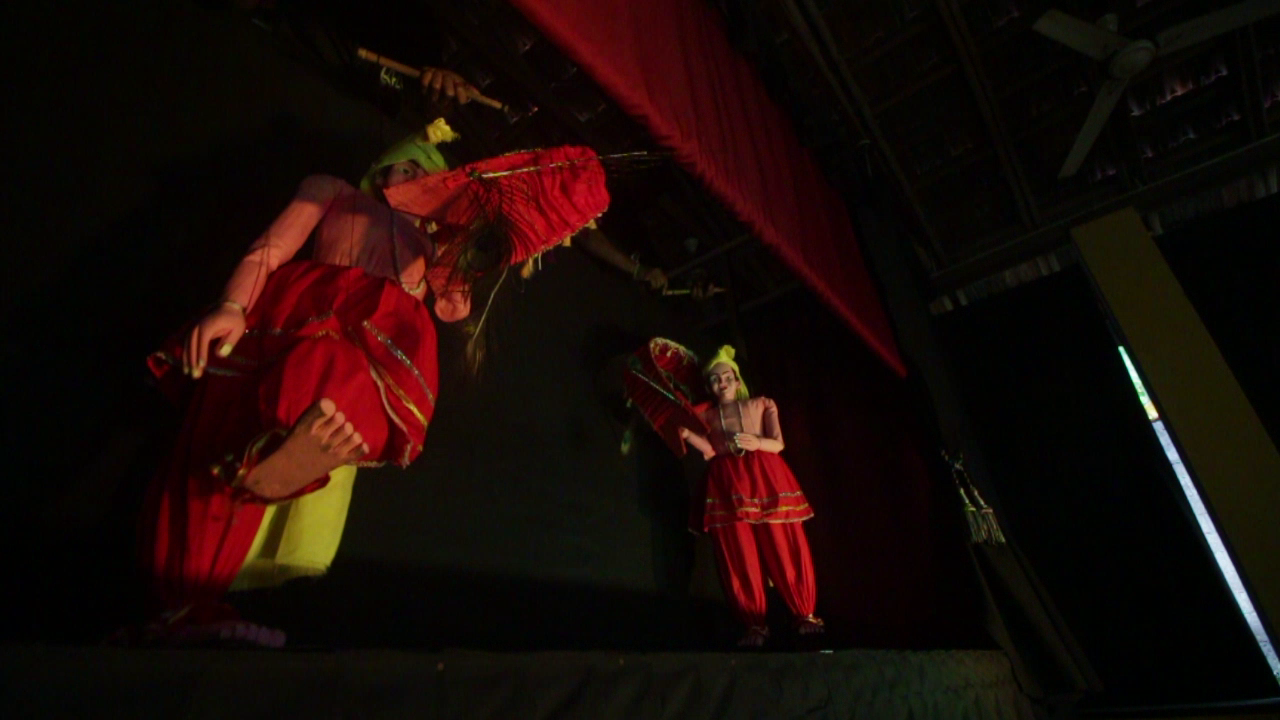 "Our performances are mostly live," he explains. "We do not use pre-recorded music or sounds." He goes on to describe how most puppeteers are multi-faceted, being able to play music, sing and handle the marionettes, while also being proficient in carving, painting and assembling them.
Gamini, who is a graduate in Computation and Management, has dedicated all his time towards the museum and hopes that it will help take his great grandfather's legacy forward. "There are very few places like this left in the country," he says, describing the museum as the ideal place for anyone who wants to watch puppet shows, learn about puppetry and its history in the country, or do research on the subject.
From Tree To Theatre: How The Puppets Are Made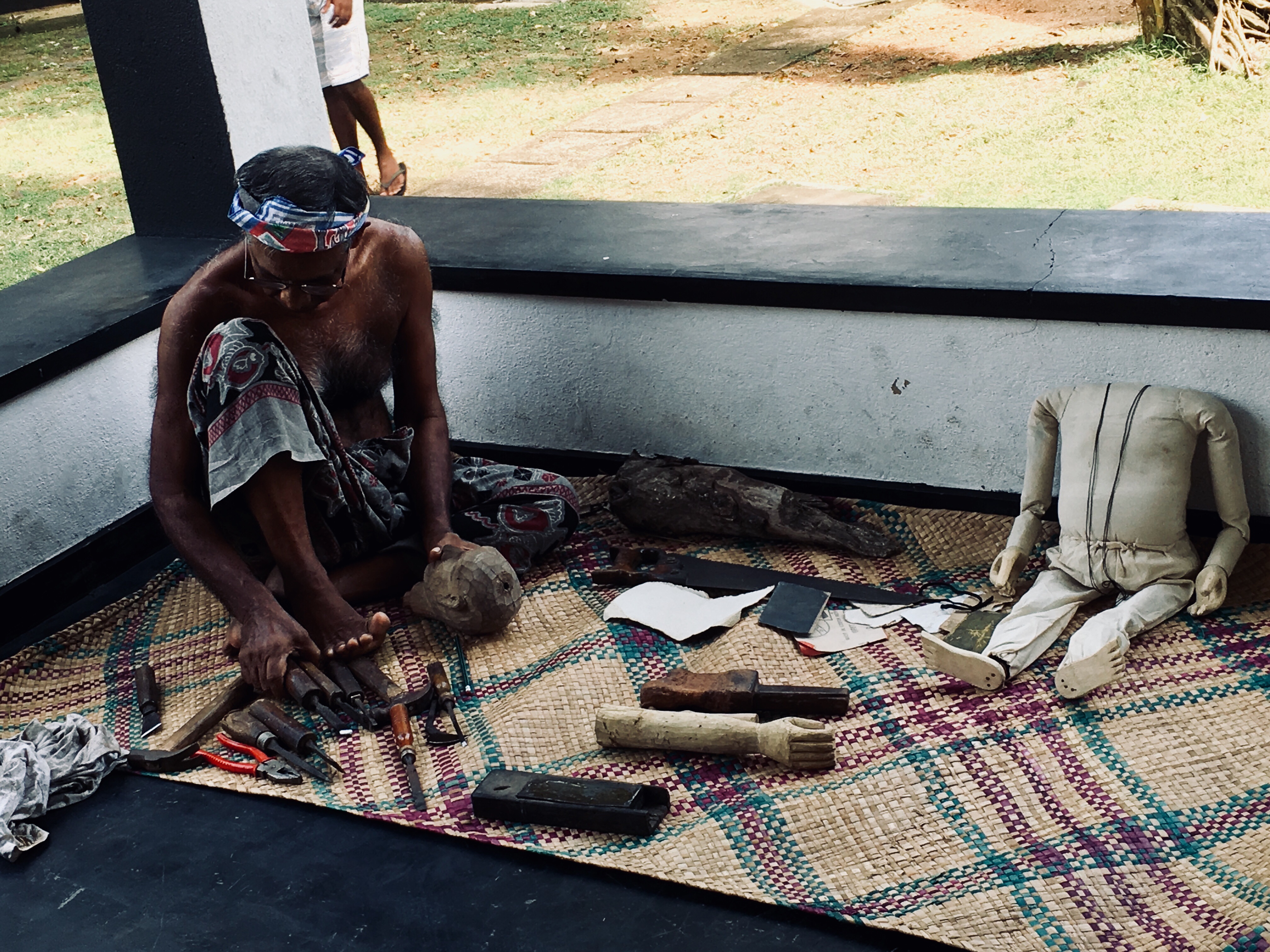 "The skeleton of the puppets are made of kaduru wood," Gamini tells us. The timber of the kaduru, or sea mango tree (Cerebra manghas), which grows along the coasts, is light, soft and pliable, and ideal for carving puppets.
"It is a little difficult to acquire the wood these days, because trees cannot be cut without permission," he explains, describing how they get most of their raw material when people in the area cut down the trees in their gardens. "Most people here know what we are doing, and let us take away the trees they cut down." The puppets are then carved out, piece by piece, and painted. Back in the day, puppeteers would use natural paints and pigments, but now they use artificial paints and lacquers instead.
"After this, the body parts are assembled, and the puppets are dressed and decorated according to character," Gamini says. Characteristic features like hair and beards are added, followed by clothes, jewellery and other accessories. Finally, the strings are securely attached. The puppets are then ready to enthrall an audience.
Puppetry Then And Now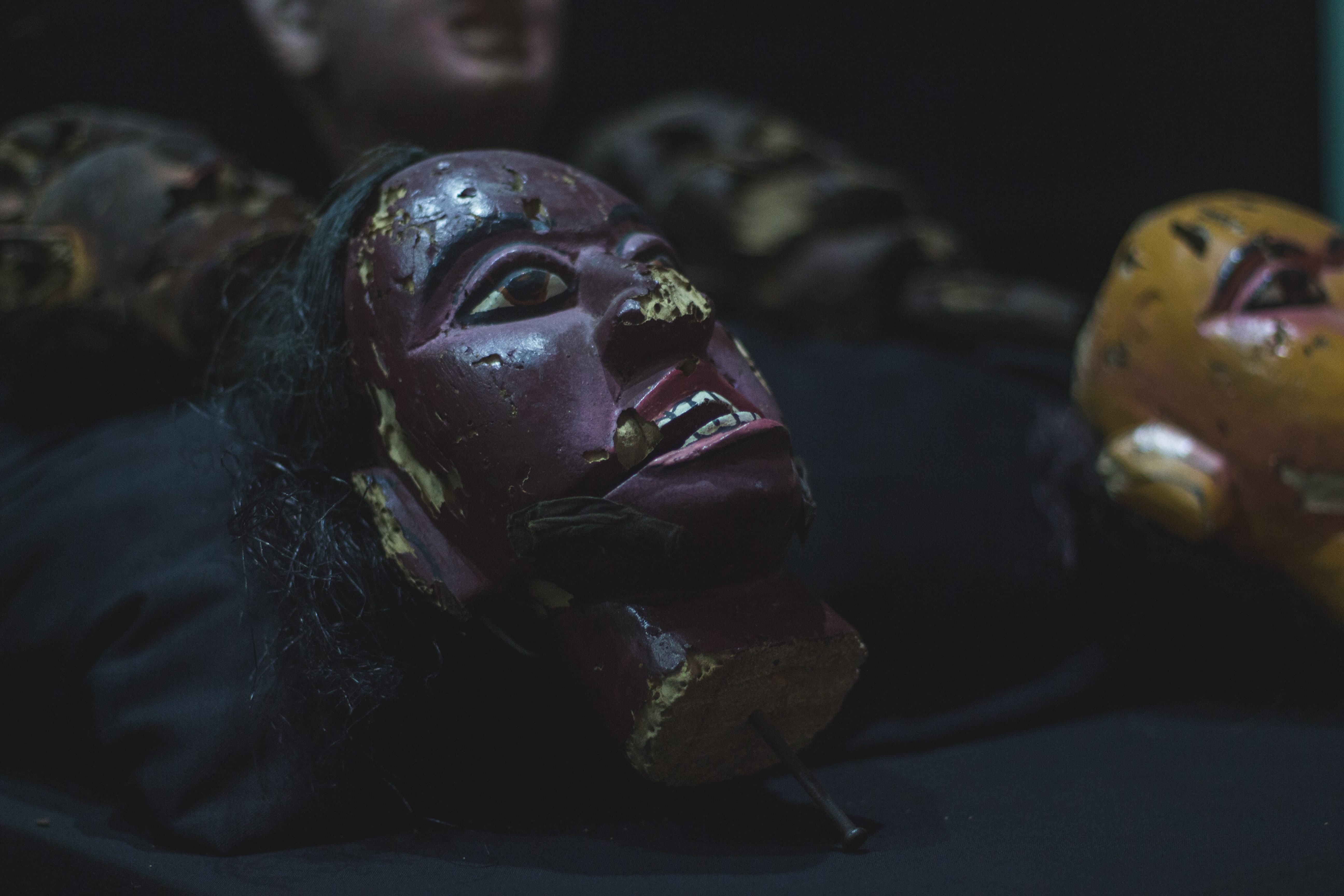 Culture is an evolving concept, and puppetry, like many other things, has changed over the years. "We try to preserve it in its original state as much as possible," Gamini tells us. "But there are some traditions which I feel we should move forward without, if we are to preserve puppetry." For instance, his forefathers enacted elaborate rituals to appease the deities each time they cut down a tree, and every performance would be preceded by the lighting of incense sticks and invocations to the gods. These have now been eschewed.
Other aspects have also changed over time. Modern day sound effects and lighting have improved the quality of the shows, and while much-loved traditional stories still make up the bulk of the performances, new contemporary themes are also being introduced.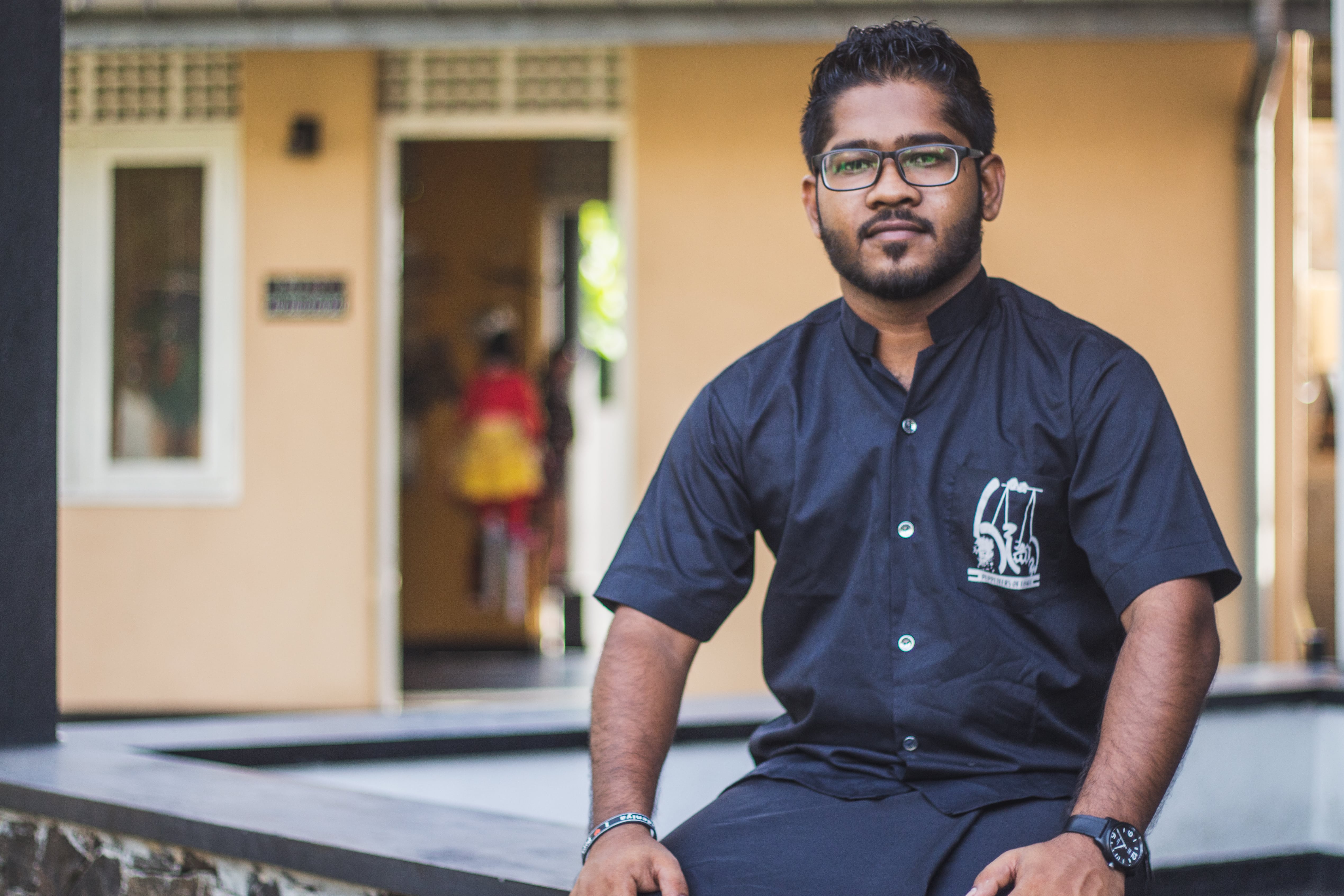 "Our biggest challenge is to make puppetry relevant and contemporary in these modern times," Gamini says. "What we need is to pique the interest of the younger generation, and get more youth to get involved so they can bring new ideas to the table."
However, there is little economic incentive in puppetry, and people find it difficult to make a living on this alone. Gamini tells us that while things tend to perk up on World Puppet Day, and during Vesak and Poson when they get invited to perform at temples and gatherings, puppetry gets very little attention during the rest of the year. "If only we have some means of economic generation, we would be able to attract more stakeholders," he says.
However, Gamini is hopeful that the legacy of his forefathers will survive. "I look forward to experimenting with various new ideas, and taking puppetry to new heights using modern platforms like the internet," he says.
Cover image credit: Radhia Rameez