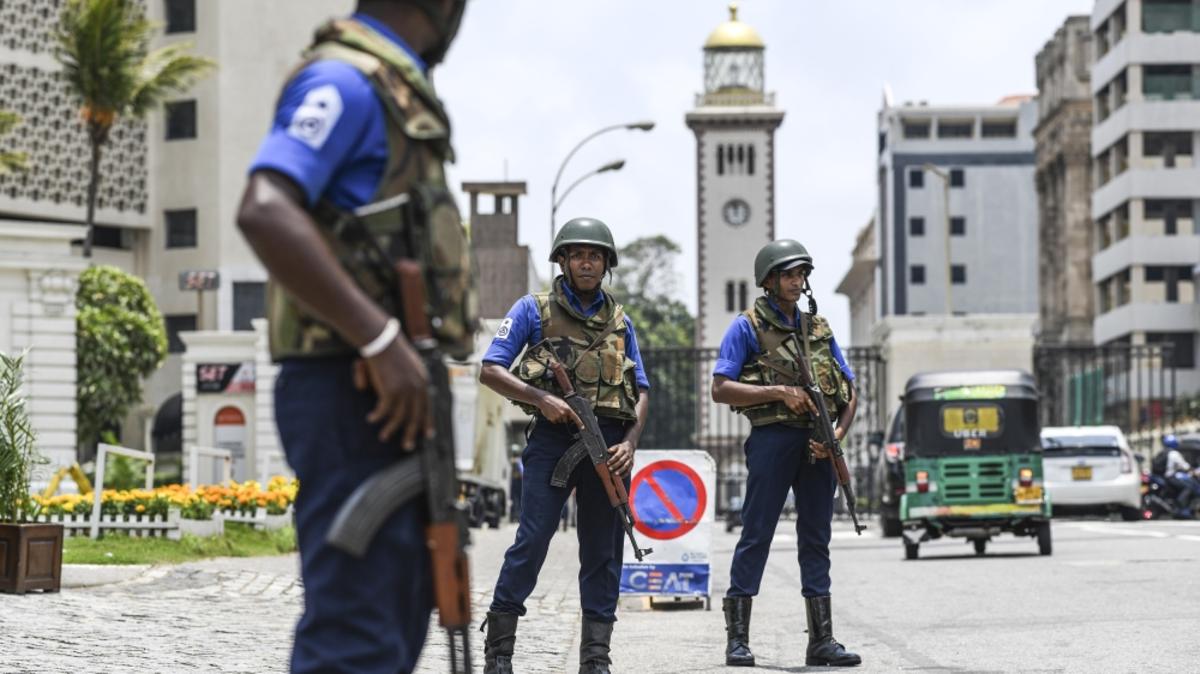 This month, Sri Lanka would have celebrated ten years since the conclusion of a civil war that lasted 26 years. However, tragedy befell the country once more, in the form of the Easter Sunday terror attacks, which killed hundreds and injured scores more.
The Easter Sunday attacks were very different from what Sri Lanka was accustomed to. A multitude of variables, such as the lean and distributed nature of the terrorist outfit's operating structure, the radicalisation which took place abroad, and the prosperous backgrounds of some of the terrorists, complicate the task of counter-terrorism agencies who may now have to weave a wider web to monitor, identify, control, and eradicate security threats.
A few days after the attacks, US Navy Admiral James Stavridis wrote an opinion piece for Bloomberg noting how the attacks mark a key turning point in the global fight against terrorism, with implications far beyond Sri Lanka's borders. Stavridis, a retired former supreme allied commander of NATO, goes on to explain:
"Welcome to Terrorism 3.0… In Terrorism 3.0, we see the Islamic State — a globally dispersed, highly lethal, financially capable, deeply innovative organization. While the West has been able to compress its occupation of territory, effectively knocking it out of a geographical caliphate in Iraq and Syria, it has morphed into an Internet-based organisation that continues to conduct highly sophisticated attacks and establish cells across the globe."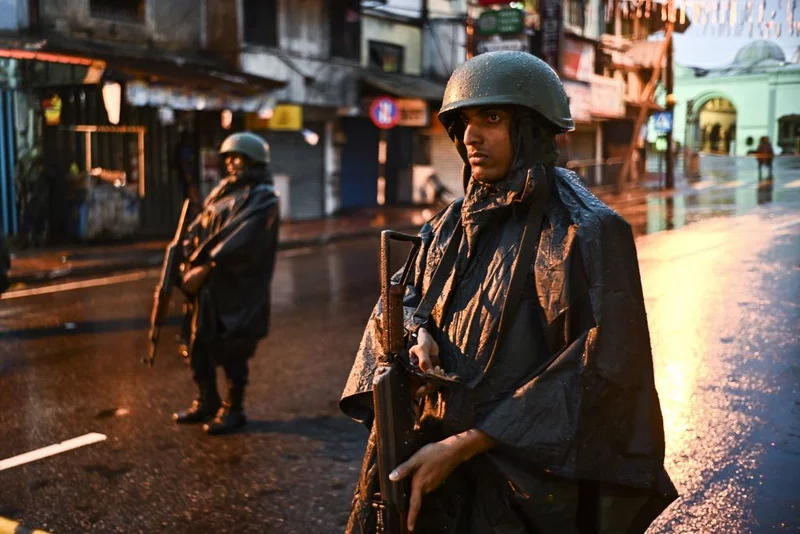 Stavridis is not alone in his view; the changing nature of global terrorism has been acknowledeged by many. To understand better, we reached out to a few international experts for their insights on this new age of terrorism and what Sri Lanka must keep in mind when preparing a response to it.
Whom We Spoke To:
Dr. Steve Hewitt, a Senior Lecturer at the Department of History, University of Birmingham, who specialises in research on security and intelligence, including counter-terrorism.
Professor Boaz Ganor, the Founder and Executive Director of the International Institute for Counter-Terrorism (ICT) in Israel, who has advised the Israeli government on counter-terrorism.
Fiona de Londras, a Professor of Global Legal Studies at the University of Birmingham, who is recognised for her work on human rights and law-making in relation to counter-terrorism policies.
Richard Barrett (CMG OBE), a former British diplomat and intelligence officer who has served in the British Security Service (MI5), the British Secret Intelligence Service (MI6), the Foreign Office, and the United Nations in various roles as a counter-terrorism expert.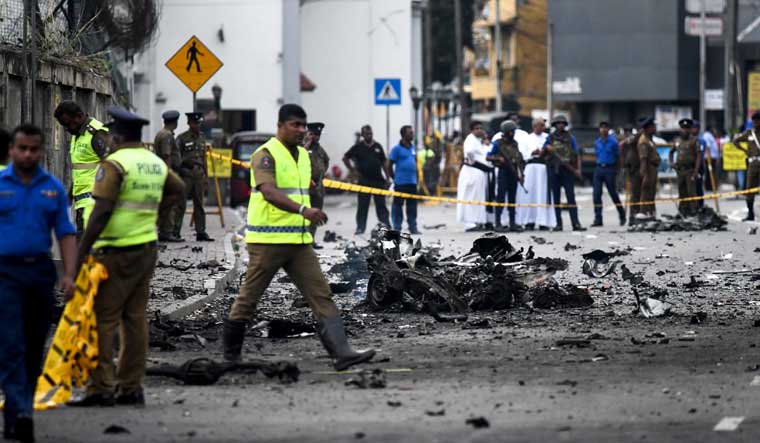 Q: What is the key differentiating factor between modern, global terrorism and traditional terrorism as we know it?

Hewitt: "There are a few, I would argue. One is the speed [at] which plots can develop and in terms of how quickly individuals can be drawn into acts of extreme violence. The idea of transnational terrorism pre-dates the Internet, and looking back to the late 19th century, anarchists communicated using the telegraph and disseminated their propaganda using printing presses. The difference now is the speed with which these communications and dissemination of material can occur. A second is the sheer variety of tactics being used by terrorists and terrorist groups. All have appeared in various forms in the past but now groups are using a wide variety of tactics, sometimes within the same operation. The Islamic State in Paris, for example, used tactics similar to Mumbai in 2008 but also utilised suicide bombers — something that hadn't occurred in Mumbai, where explosives with timers were used. A group like Islamic State might carry out a sophisticated plot as in Sri Lanka but the next attack somewhere else might be carried out by a lone actor and involve a knife or vehicle."
Ganor: "Modern-day terrorism is highly reliant on new technology and new trends — such as blockchains to fundraise their activities, drones as a new weapon of choice, and of course, social networks which give the terrorist the ability to propagate, radicalise, recruit, train, fundraise, give operational commands, and use the live coverage of their attacks in order to amplify their message, and intensify the fear and anxiety out of their attacks."
de Londras: "Fundamentally, the key differences are probably to do with scale: globalisation and its products (including the Internet, ease of cross-border travel etc) are such that challenges like terrorism can take place on significantly larger and more complex transnational scales than we might have been used to before. So that the underpinning patterns of recruitment, training, funding, facilitation, incitement, and indeed core activity, are more dispersed and thus more difficult to address."
Barrett: "The main difference between traditional, pre-social media terrorism and the current phenomenon is the way in which local grievances that may motivate people to commit violent acts can be swept up in a far broader narrative of discrimination. The interconnectivity provided by the Internet has increased both the spread of terrorism and its impact. Even a failed attack may now be claimed as part of a global campaign and so get media or other coverage to spread fear and promote individual acts of violence by people who seek that form of notoriety, whether for themselves or for their cause."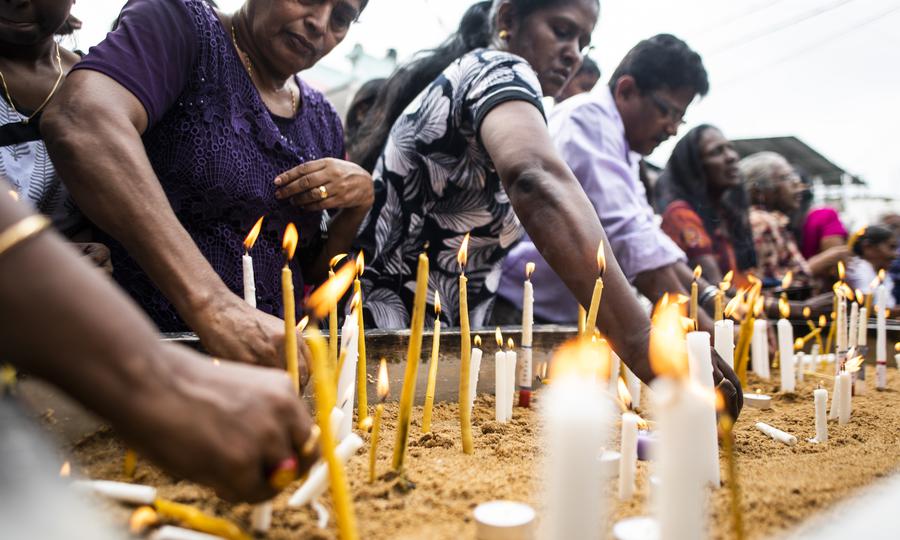 Q: What should governments keep in mind when formulating a counter-terrorism strategy to deal with this threat?
Hewitt: "The need for flexibility and to expect the unexpected. In some ways, the pattern to current terrorism is that there is no pattern. Governments also need to admit there can never be 100 % security. It's more a case of trying to reduce the frequency and trying to avoid the attacks with high casualties — as in Sri Lanka. There also needs to be more emphasis on resilience. Terrorists are looking to divide societies and we must resist overreacting and doing exactly what the terrorists want us to do."
Ganor: "It is essential that governments understand the global dimension of terrorism today. They should know that [just] as terrorism is borderless, so should counterterrorism be. The slogan of my institute [ICT] for many years was: "It takes a network to beat a network". This is more true today than ever. States should join hands to counter terrorism, they should share intelligence and warnings about terrorist plans, attacks and organisations. (And of course, they should not turn a blind eye to intelligence warning that they are getting from friendly countries). They should have joint training, share experience and technology, and educate their citizens that terrorism is always unjustified.
de Londras: "Any counter-terrorism strategy must be designed around three core principles. First, human rights: human rights must be respected while countering terrorism, both because that is demanded by the rule of law and because systemic rights violations create the conditions for longer-term insecurity and are thus counter-productive. Second, effectiveness and accountability: We must have in place some process for ensuring that there is adequate transparency about a state's approach to and execution of counter-terrorism, (legal and political) accountability for rights violations and security failures, evaluation of whether counter-terrorism approaches are working to address the terrorist threat, and a willingness to change course and adapt if not. And third, risk: It is not possible to eliminate the risk of terrorism or terrorist violence. What we aim to achieve instead is to manage and minimise that risk."
Barrett: "It is important that governments see perpetrators of terrorism as individuals or small groups rather than representatives of their communities. Also, governments should not exaggerate a threat, that in most places remains so small as to be insignificant in terms of danger to the public at large. Government response should be proportionate. Even the recent attacks in Sri Lanka, however horrific, were committed by a small group of people. They do not necessarily suggest that many more such attacks will occur over the coming months."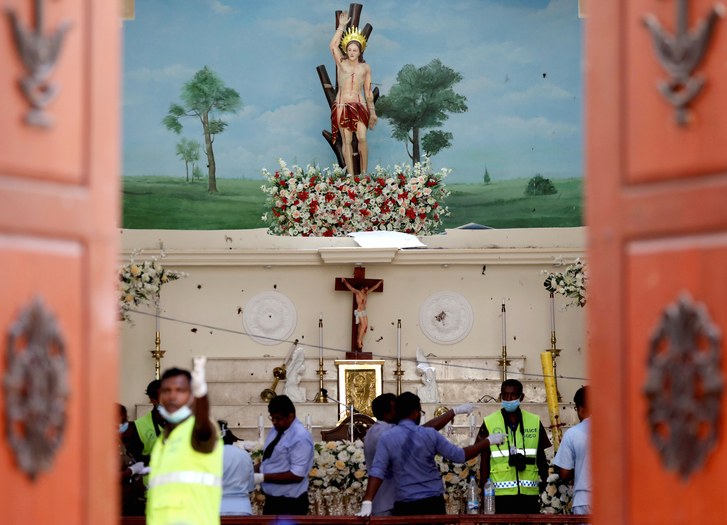 Q: What role must communities play in countering the kind of terrorism that often arises from violent extremism?
Hewitt: "All communities have a role[to play]. Factors that drive terrorism are anger, alienation, a sense of grievance, and a desire for revenge. We all [play]a role to try and address wider social causes and to avoid stigmatising entire communities because of the actions of a tiny number of members of those communities. A backlash against an entire community will inevitably lead to more anger, alienation, and, ultimately, more acts of extreme violence."
Ganor: "These communities have a crucial role in disseminating the message 'terrorism is always unjustified' to all their members. [They should make it clear]that they oppose terrorism anywhere in the world, without distinguishing between the reasons and motivations that underlie it or the identity of its perpetrators. They should stress that there is no injustice, ideology, political grievances or religious considerations that can justify the perpetration of deliberate attacks against civilian targets. They should support all victims of terrorism worldwide, regardless of their race, religion or gender. In that way, the legitimacy that terrorists are seeking among their communities will be eradicated."
de Londras: "Countering extremism is complex and complicated. We do not really know what works to counter extremism and to help people who are vulnerable to being drawn into extremist and violent activity. However, we do know that community is important. States too often see communities as sources of information and intelligence, but it is better to see them as sources of resilience: places where there is trust, community, belonging and openness so that hard discussions about change, disenfranchisement, politics, protest and disagreement can take place in a spirit of respectful challenge."
Barrett: "In this respect, it is vital that governments work with the communities from which terrorists emerge rather than treating them with suspicion or stigmatising them in other ways. The vast majority of the Muslim community in Sri Lanka abhor these attacks, and it is only with the help of families and local organisations that future plots can be discovered or discouraged."
*Answers have been edited for clarity and brevity.