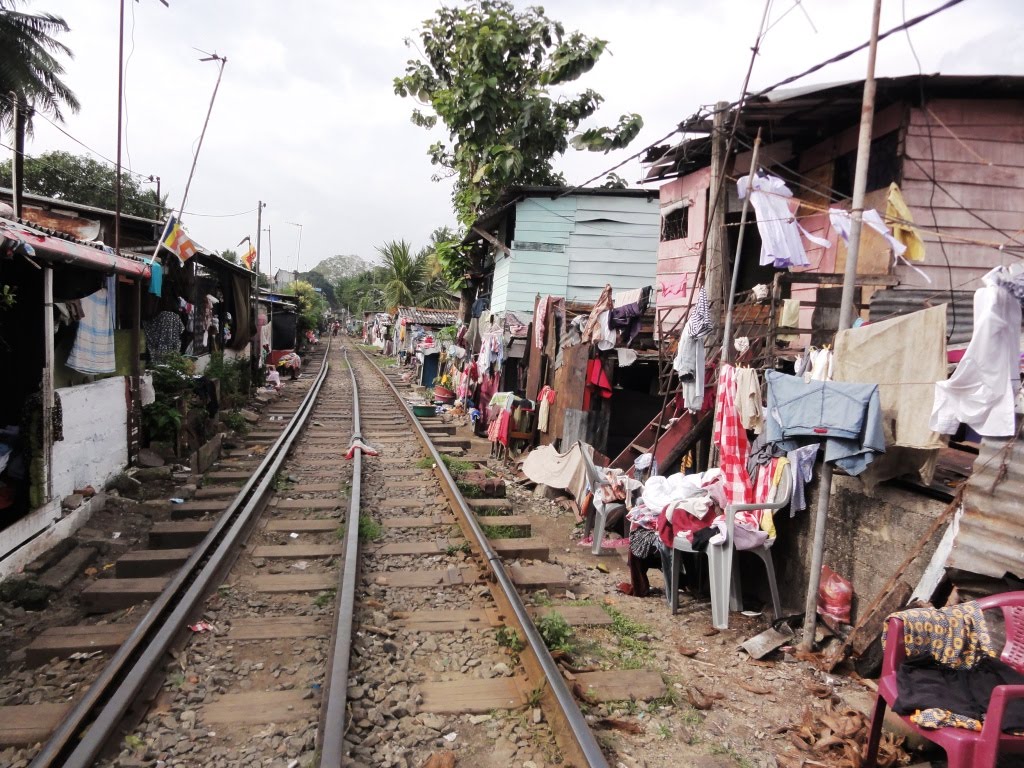 For a country that suffers no significant food shortages and provides extensive, free maternal and child health services, it is rather paradoxical that malnutrition affects nearly one-third of children and one quarter of women. –UNICEF.
Sri Lanka is growing fast, at least around Colombo and semi-urban areas. From high-rises, apartment complexes, and new eateries opening up nearly every other week, change is very visible. What isn't visible is slightly more insidious—malnutrition in the country is prevalent among children, despite the wide array of food options (albeit expensive options, for the most part) available. Officials state that there are approximately 25,000 malnourished children in Sri Lanka.
Overnutrition And Urban Growth
According to research backed by the Food and Agriculture Organisation (FAO), the world's urban population is expected to double over the next 40 years. As of now, it amounts to approximately 3.5 billion people. The study also highlights that benefits of urbanisation are uneven and unequally distributed, with there being severe cases of chronic food insecurity and undernutrition among the urban poor.
Consisting of both undernutrition and overnutrition, malnutrition is predominantly caused due to poverty and bad dietary practices.
"One would expect urban undernutrition to be less, but it's equally divided among suburban Colombo and rural areas. However, overnutrition—like obesity—is more prevalent in urban areas," Visakha Thilakaratne, President of The Nutrition Society of Sri Lanka said.
A Demographic and Health Survey conducted by the Department of Census and Statistics revealed that there are more overweight and obese women in urban areas than in the rural and estate sectors. As of 2016, 36% of women in urban areas are overweight, with 20% being obese. The survey does not cover men.
Identifying one of the causes for this as the lack of dietary diversity, Thilakarathne stated that high quality proteins, fruits, and vegetables are consumed very sparingly. However, women in urban areas consume more sugary foods, and food containing oils, fats, and butter than those in rural areas.
"Take our average plate for example. It's full of rice but very little vegetables or meat. That's a very large amount of carbs and starch but not enough proteins and other nutrients. It's very unbalanced," she added.
Overnutrition, leading to being overweight and obese, resulted in 55.8% of the urban population, as opposed to 44.2% of the rural population.
As far as undernutrition went, 5.6% of women in urban areas were 'mildly and severely thin', whereas the number was higher in rural areas, clocking in at 9.1%.
What Causes Urban Malnutrition?
"There are lots of poor people in urban areas," Nutritionist, Roshan Dela Bandara tells Roar Media. "If we consider Colombo's nutritional figure, it's not really good. There are a large number of people from slums, where a good quality of life doesn't exist," he said.
Elaborating more into the matter, Dela Bandara stressed that poverty was the main factor for malnutrition, urban or otherwise.
This was corroborated by former UNICEF Administrative Officer and current Supplies Monitoring Consultant, Iyavoo Sathyamoorthi.
Despite doctors advising mothers to provide their children nutritious food including eggs and small fish, Sathyamoorthi stated that this was near impossible for families to do so as most poor families' earnings are around Rs. 5000 a month. However, in an attempt to treat malnutrition, government hospitals provide young mothers with an extremely nutritious biscuit for their children, called BP-100. The supplementary biscuit is provided free of charge, but is often short in stock as the demand far outweighs the supply. Additionally, it does not appeal to children as it 'doesn't taste great,' he added.
"Children aren't really keen on eating it. If you ask them what they prefer, they'll name biscuits like Munchee, Marie, and other snacks like Tipitip. It's quite difficult to get a child to eat properly, or to eat at all, so mothers prefer giving them whatever they actually eat."
This is where highly unhealthy food like instant noodles, fried items, and snacks like sausages enters children's diets, resulting in negative dietary effects thanks to the additives in them.
Meanwhile, Globally…
At the beginning of the 20th century, the world's urban population made up 10% of the global population. By the end of it, and at the beginning of this century, global urban population has exploded, and stands at 50% of the world's total population. The figure currently stands at approximately 3.5 billion people, and this is expected to double over the next 40 years.
According to the FAO, nearly all expected population increase is likely to occur in the developing world's urban areas. Given that development work focuses predominantly on rural areas, chronic food insecurity and undernutrition affects millions of the urban poor.
Nutrition Work's review on food security and nutrition among the urban poor exposed a correlation between rapid urban growth in developing countries, informal settlements, and undernutrition among the urban poor. It also highlights the fact that proximity to better standards of living does not equate access to aforementioned standards—hence, immense poverty can and does alienate a vast majority. Meanwhile, UN records from 2010 reveals that  35% of South Asia's urban population live in slums.
As Sathyamoorthi said, "malnutrition is definitely due to poverty, whether it's urban or rural."
When asked what could be done to alleviate this, he laughs. "It's an extremely complex issue," he explains, and not something that has a simple solution.
Cover image courtesy mapio.net