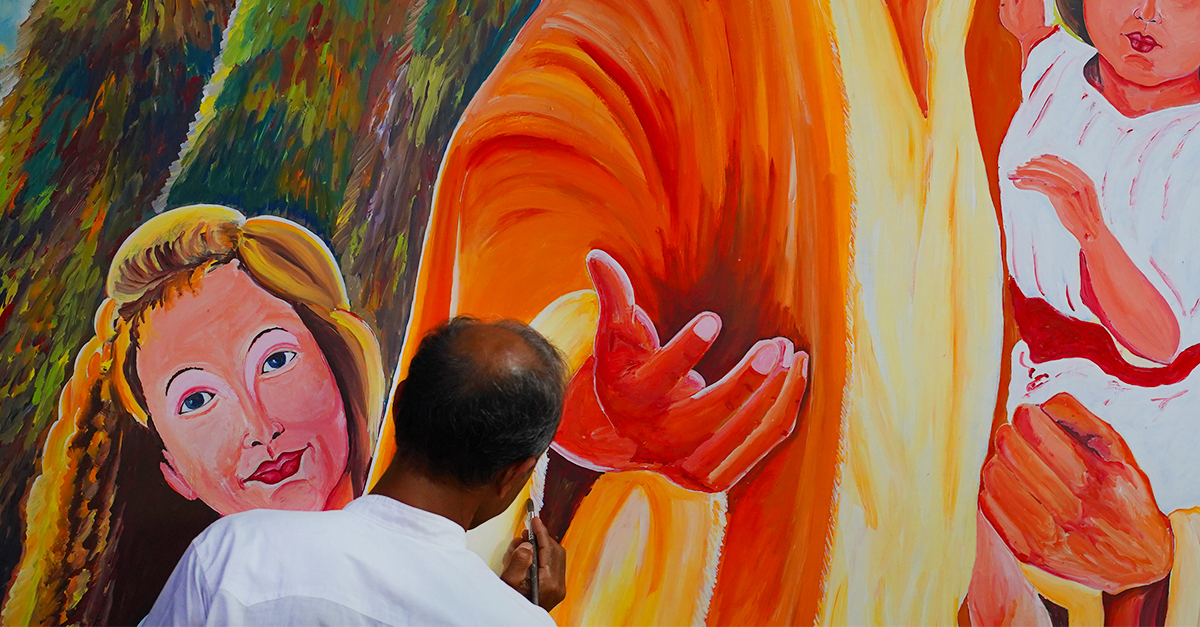 The Welikada prison is a massive correctional complex on Baseline Road, home to over 3,000 prisoners. It is a high security zone, where the incarcerated include drug addicts, petty criminals, murderers and those convicted of financial fraud. The prison walls are a neutral cream, adorned with artwork and a message reading 'Prisoners are humans too'.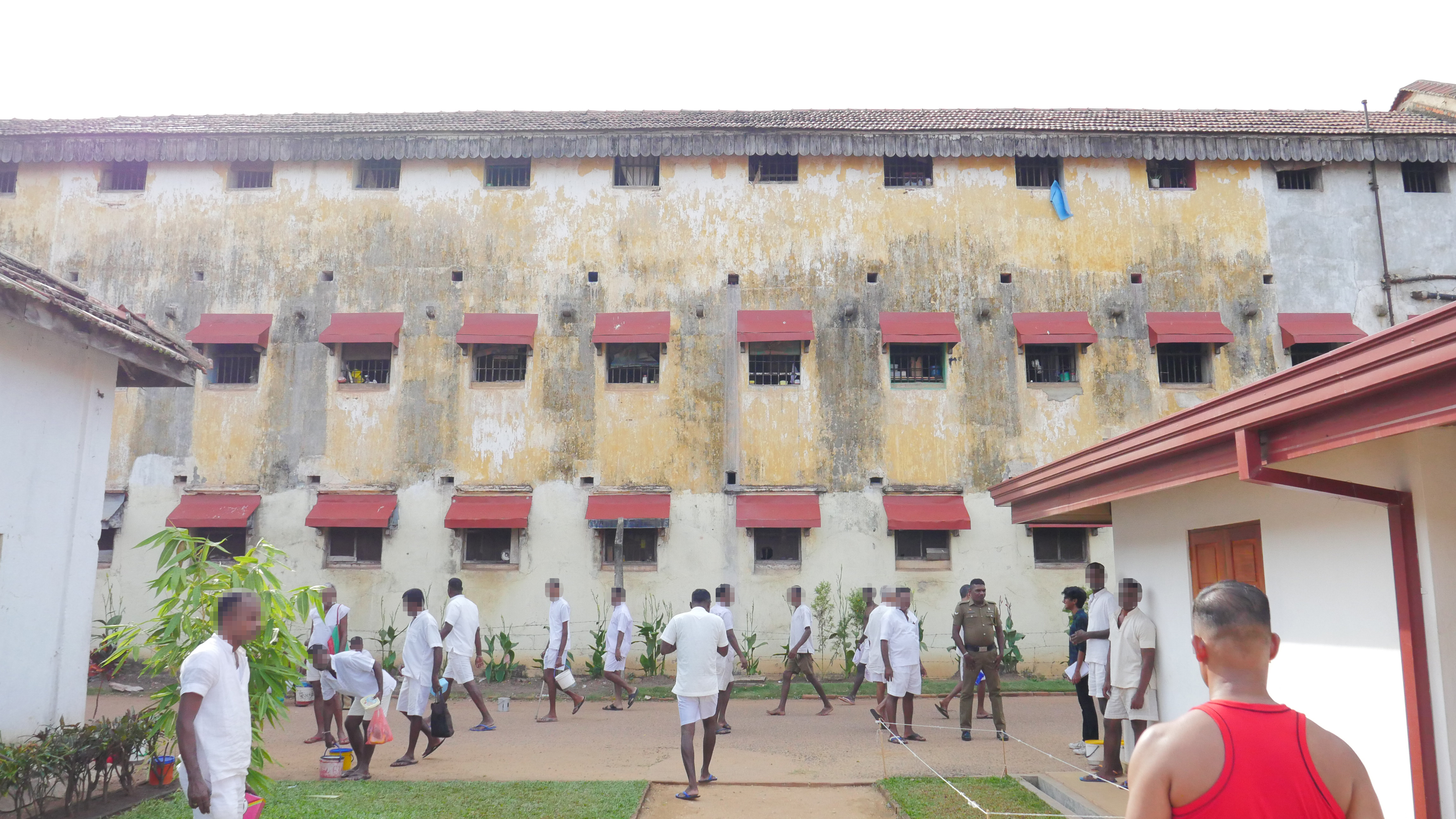 Despite that truism, Welikada has made international headlines for its inhumane conditions, and other controversies. There is no doubt that there is massive scope for improvement within the compound, beginning with a lick of paint to reduce how dismal the setting can be for its residents. The aesthetics of the prison aside, it is not entirely hopeless: the silver lining at Welikada, subjectively, is the small but dedicated group of rehabilitation officers who occupy a small office space in the complex.
What Rehabilitation Officers Do
"Civil society has a narrow perception of what life in prison is like," said I.R. Sudarshana, one of the rehabilitation officers. "We do a lot to rehabilitate the prisoners, but our biggest challenge is changing societal perceptions."
According to Sudarshana, the inmates' rehabilitation process begins from the moment they enter prison. A rehabilitation official would meet and assess the inmate, going by their background, financial status, skills and the crime they committed. Thereafter, the inmate is assigned to a group or activity based on his sentence, which could be short term, life, or a death sentence. Long-term prisoners get vocational training and engage in more creative work, while those who are there for shorter periods have more assembly line-like duties. The rehabilitation official monitors the prisoner's progress, and makes recommendations on what could be improved to benefit the inmate.
"Once we get an idea of what the inmate is like and what his needs are, we recommend what is needed to the Prison Department and they take the necessary steps. Like for instance, if the inmate is the only breadwinner and he has a child, we make sure the child can afford to go to school by funding them through our welfare programmes," said Sudarshana.
Likewise, they also conduct monthly 'personality development' programmes for prisoners from across the country. The programme is ten days long, and focuses on perception, values, and capacity building.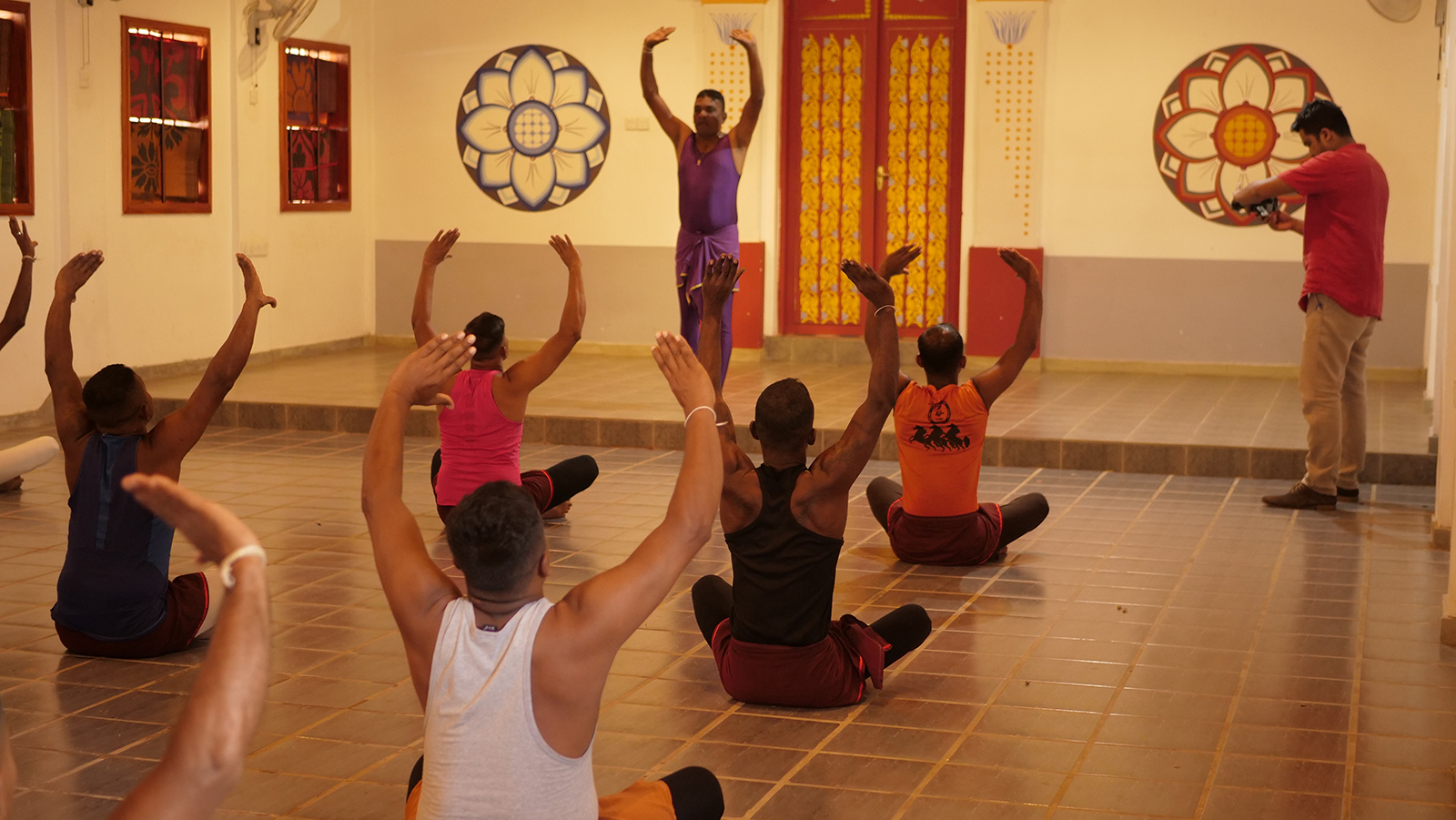 Meanwhile, the type of work prisoners are assigned varies based on the length of their sentence. Tasks which do not require finely honed skills—like line work in the sewing section—are for short-term prisoners. Long-term prisoners get into metal-smithing, carpentry and other forms of work, which help mould them into craftsmen. In addition to the work that prisoners do (the products of which are sold at exhibitions, or have been commissioned by private companies), they are also given the opportunity to learn how to paint, dance, or pick up another hobby.
"We've discovered that arts and crafts are the best way to rehabilitate people, and we're utilising this," said Piyasiri Watagoda, the Chief Rehabilitation Officer. "So we encourage the inmates to get into sculpting, traditional dancing, music, and singing. We give them everything they need to learn these, and guide them through it."
The officers state that creative outlets such as these help to keep the inmates occupied, and not dwell on their circumstances.
However, the same facilities are not granted to the female inmates, who are housed in a completely different section of the prison. The women prisoners' rehabilitation process adheres to gender stereotypes: we were told they have weaving, literary clubs, and sewing. Later, we learnt that this was because they are far fewer in number, with approximately 400 women compared to the 3,000 men at Welikada.
Just Labour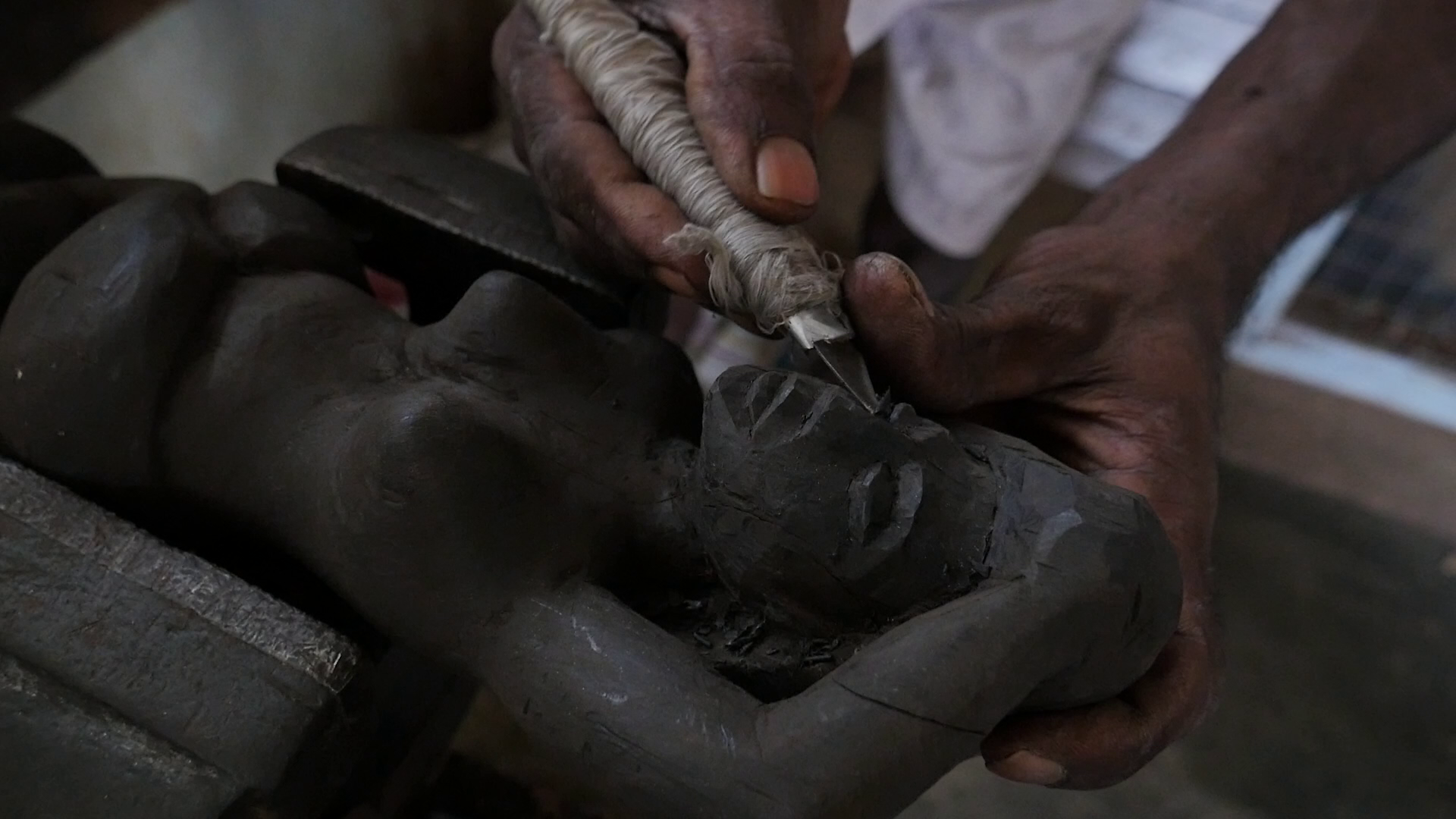 Prisons have a vocabulary of their own, and the Welikada prison is no different. You get the 'parties', and the 'pingo'. Neither of these is as jolly as it sounds — a party is your working group, and pingo is the industrial zone where all the workshops are located. There is the tailor's party, the weaving party, the blacksmith party, printing party, and so on. Each party begins work in the pingo, sharp at 7:30 AM. This continues until 5 PM, with three breaks in between.
The prison's rehabilitation programme seem to be at odds with itself. While the compound is beautifully kept, with perfectly manicured lawns and clean brick pathways, the inside of the buildings barely have any light and ventilation. A few zones, like the carpentry and garment ones are dark and dusty, and inhospitable at best. On the other hand, the newly-painted auditorium which hosts music and dance performances, is painted a brilliant white, with windows running along both sides of the long building, and classical mandala-like artwork within.
Despite its shortcomings, the rehabilitation officials believe they can change the lives of prisoners.
"When a new inmate comes in, we take note of his education and see what we can do to support him from thereon, be it formal, informal, or non-formal," Watagoda said. "We also push them to do vocational training, and provide certificates up to NVQ Level 3, directly from the awarding institute."
Watagoda does realise that there is more to be done. There are challenges: mainly the lack of psychological support and care, and the shortage of rehabilitation officials. Sri Lanka has approximately 100 rehabilitation officials overall, with 11 of them being in Welikada. With a population of around 3,000 inmates, the ratio of rehabilitation officials to inmates is 300 to 1 — making it near impossible for them to offer individual attention to each inmate, and have proper monitoring systems.
If staff shortages were not an issue, groups of prisoners could be assigned one-on-one sessions with rehabilitation officers, and have their progress mapped. This is currently being addressed in countries like the United Kingdom, where the government is actively increasing the number of prison officials so that they can spend more time with inmates.
The Welikada rehabilitation officers also believe that prisoners who serve life sentences should be released after a period of time, if they show certain improvements.
"We have to give targets to prisoners, that if you achieve this, this and this within a certain timeframe, you can leave," Watagoda said.
However, as Sudarshana said, that would require a shift of perception from the general public. "We notice a definite improvement in the attitudes of prisoners who are here on the death row," he added. "They are unrecognisable after five years, and [become] completely different people. But people on the outside will riot if we even suggest releasing them."