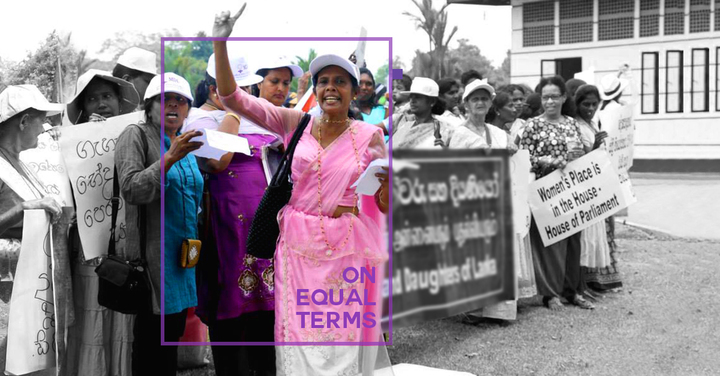 Despite the oft-cited achievement of having the world's first elected female head of state, the participation of women in Sri Lanka's government, both at the parliamentary and local levels, remains one of the lowest in the world. Only 13 out of the current 225 Members of Parliament are women. Prior to the local elections in February 2018, the percentage of women in local government has never exceeded 2%.
The February 2018 election was the largest local government election in Sri Lanka's history, and the first carried out under the amended electoral law, which introduced a mandatory 25% quota for female candidates. Of the 56,000 candidates that contested, 17,000 were women. Over 2,000 women would go on to occupy some of the 8,000 offices of local government, a very significant jump from 82 women in 2011. However, the removal of this one barrier has revealed the many others that women face in the advancement of their political ambitions.
Family Associations
Sirimavo Bandaranaike, who was elected the first woman Prime Minister of Sri Lanka, and her daughter Chandrika Bandaranaike Kumaratunga, who became the first woman President of the country, were successful at least in part because they belonged to political dynasties and were seen by the public as surrogates for male relatives. Chulani Kodikara, a women's rights activist and researcher at the University of Edinburgh, has described this practice as "a stop-gap situation; when women relatives of male members were appointed by a political party to replace family members due to death or dislodgement."
From the first female politician in Ceylon, Adeline Molamure, who was elected in lieu of her deceased father in 1931, to the first Muslim woman Member of Parliament, Ferial Ashraf, who was elected in 2001 after the death of her husband in a helicopter crash, surrogacy has been the primary instigator of women's political participation in Sri Lanka's history. (Although, 24 out of 59 female MPs since 1931 have had no family connections at all). Kodikara noted that even male politicians have had a significant advantage when entering politics with family affiliations.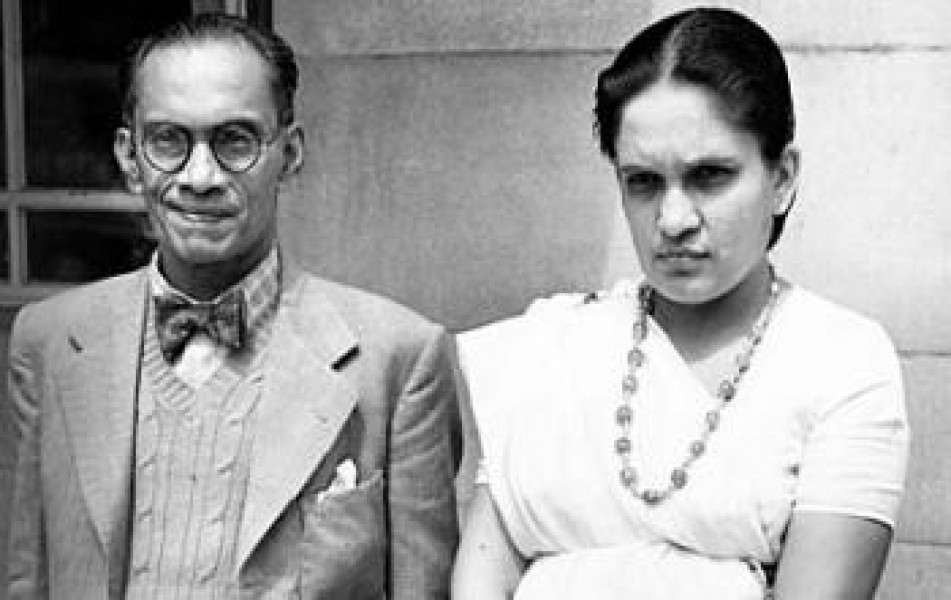 Electoral Systems
A hybrid system of elections, which combined first-past-the-post (or the ward-based system) and the proportional representation (PR) system was introduced in 2012. This was done in an effort to redress the anomalies of the PR system—which favoured smaller parties but led to political fragmentation—and to re-introduce the positive elements of the ward-based system. A further amendment of the Local Authorities Elections Act in 2017 now ensures that candidates are elected to local councils according to a proportional representation system, whereby 60% of members represent single member or multi-member wards, and 40% are from a list called 'additional persons' or those without a ward-based constituency. If a party wins more wards than they have candidates, those positions will be filled by members of the latter list.
The total number of members in local government has increased from 4,486 to around 8,356. According to Section 27F of the Amendment, 25% of the total number of members in each local authority shall be women members. One nomination paper consists of a list of names of candidates to be elected at the ward level, at least 10% of whom must be women. This is in addition to 50% of candidates in the 'additional list'.
While these amendments in electoral procedures have definitely benefited women, activists say they need to be bolstered with additional policies. "The February 2018 elections were a landmark achievement as a significant number of women were elected to office, but the 25% quota is useless without additional measures and regulations supporting it," said Maithreyi Rajasingam, Executive Director of Viluthu, a local NGO working towards women's empowerment.  These measures include legislation, like allocations for women in political parties and a cap on election campaign funds.
She noted, "Even though 60 percent of the seats under the first-past-the-post system is contested through a ward, only 10 percent of these seats are open to women. Here too, women have to depend on men to put them on the ward list." Moreover, in many districts, competent women were being overlooked when giving nominations, allowing the wives and relatives of politicians to contest, she said. "We got reports from the Northern and Eastern Provinces where female candidates and their families were openly threatened by their male counterparts and religious leaders," she added.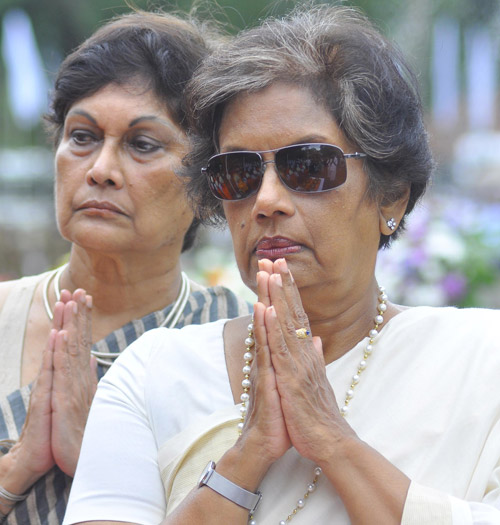 Implementation Matters
Kodikara also agrees that while the policy itself may be a sound one, it needs better implementation. "I think the backlash is manifesting in many different ways — from parties not taking the quota too seriously, and therefore not giving sufficient nominations to women at the ward level, to some political leaders telling voters not to vote for women, and some Muslim religious leaders trying to make a theological argument against women coming into politics," said Kodikara. While the quota did improve the chances of women significantly, Kodikara noted that "parties would find women to fill the candidate slots, but then tell them there was no need to campaign."
"Sometimes women are promised candidacy until the very last moment, and there have been some allegations that party members demanded bribes or sexual favours from potential candidates, and when they had refused they were denied the nomination," Rajasingam said, "In some cases, the reaction is not so direct — I remember a promising female candidate that was set to win an election, until the party decided to nominate her brother-in-law, after which she lost the support of her family who had to choose between them."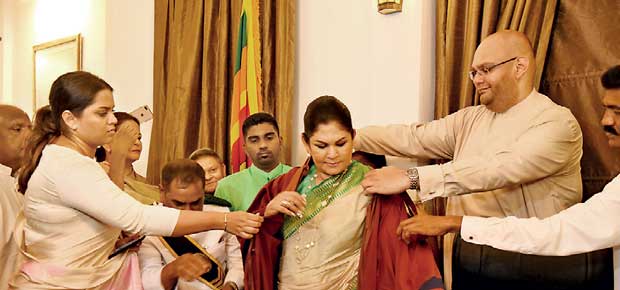 Even when women are elected, they are rarely considered for a ministerial portfolio that is not directly related to women and children's affairs. In fact, many political parties encourage their female candidates to talk about women's empowerment in their political campaigns, while the male candidates are encouraged to speak on much 'broader' issues. Going by this line of thinking, women are typecast and not considered competent to handle any subject other than those related to women's issues.
Catalysts Of Change
However, there are some exceptions.
Tisreena Mohamed Ismalebbe, an official of the Akkaraipattu Municipal Council in Ampara, told Roar Media that she was lucky to have had a supportive family that encouraged her to pursue a political position. However, she stated that not all families would be this supportive, and that these factors could be discouraging women from political involvement. However, she added that the growing number of women entering office could change attitudes, as the presence of female politicians hopefully becomes the norm.  
Rajasingam suggested that while striving to empower women to be more active in decision-making, it was perhaps a better strategy to start with further empowering those who are already empowered but whose potential is hindered. She noted that many other women who decide to contest elections are already involved in social projects. Her organisation, Viluthu, has not only been influential in fighting for women's representation, but has enabled women to contribute to their communities. By creating an environment for these women to make decisions at different levels, society will hopefully become more receptive towards 'female leadership', which in turn could be a catalyst to empower others.