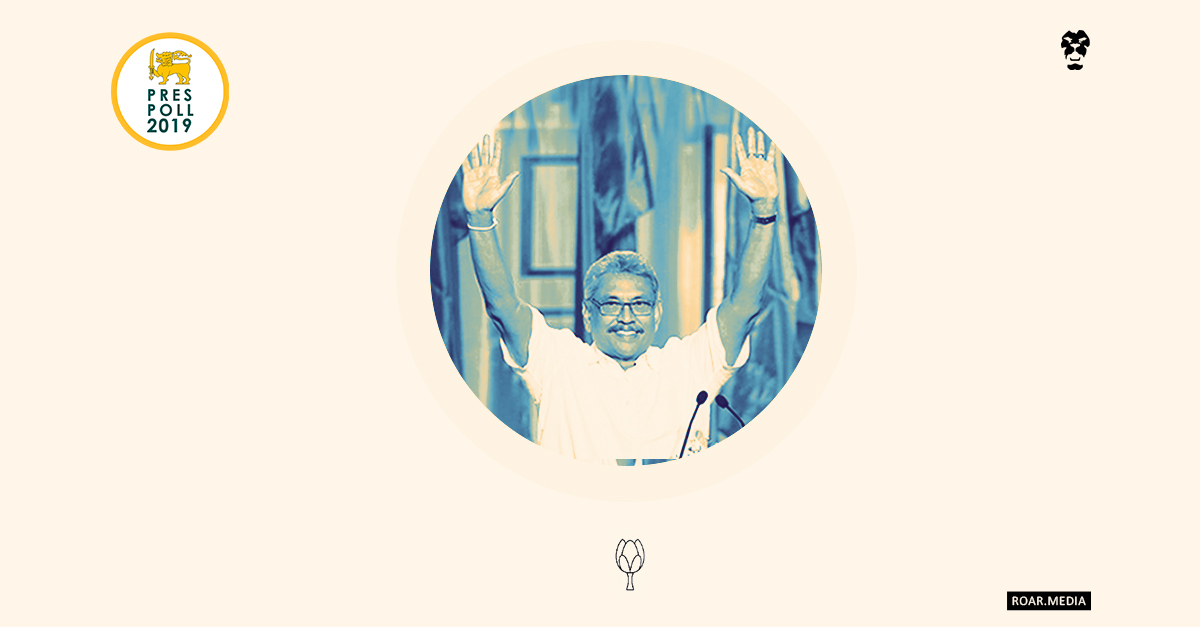 Gotabaya Rajapaksa has swept the polls and will be appointed Sri Lanka's seventh Executive President, in Anuradhapura in the North-Central Province, tomorrow.  His win marks the reentry of the Rajapaksa family to power, a mere four years after his brother former President Mahinda Rajapaksa stepped down. 
This is not the first time Gotabaya Rajapaksa has taken up a leadership role in government. He has previously served as Defence Secretary and is credited with ending the war against the separatist Tamil Tigers in May 2009. He is also known for his efficiency in implementing beautification programmes and development projects across the country. 
Rajapaksa's father, D. A. Rajapaksa, was also politician, who served as an MP representing the Beliatta electorate in the Hambantota district in the South of Sri Lanka, from 1947 to 1965. Aside from his younger brother, former President Mahinda Rajapaksa, his two older brothers, Chamal and Basil are also politicians, as his nephew, Namal. 
Rajapaksa was educated at Ananda College, Colombo and joined the Ceylon Army as Cadet Officer in 1971. He gradually rose through the ranks and was appointed Deputy Commandant of the Sir John Kotelawala Defence Academy in 1991—a position he held until his early retirement in 1992, when he obtained a Postgraduate degree in Information Technology from the University of Colombo.
In his manifesto, Rajapaksa promised a disciplined nation, and to prioritise national security —especially after lapses that led to the terror attacks on Easter Sunday this year. He has also promised to strengthen institutions committed to eliminating bribery and corruption and a non-aligned foreign policy.  
You can read his full election manifesto here.