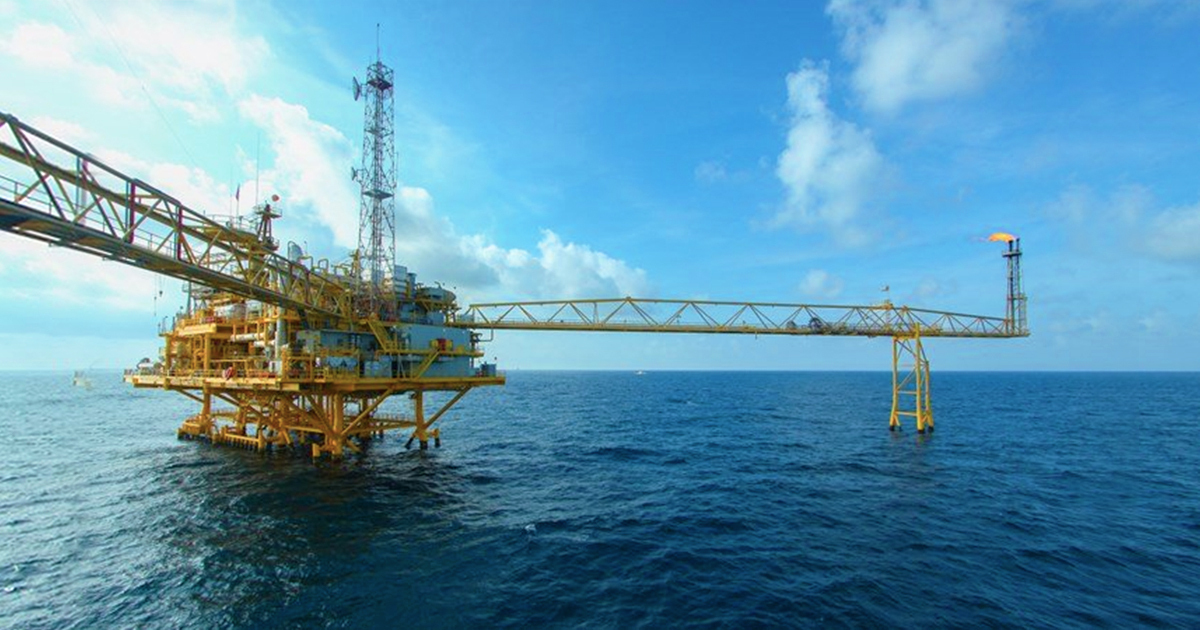 Natural gas deposits found off Sri Lanka's north-western coast remained untouched for almost 10 years while alarm grew over increasing signs of global warming, from hotter weather to more frequent and intense cyclones. 
With the world now moving fast to wean itself off fossil fuels, to reduce emissions and slow down global warming, the question is whether it would be better to leave the gas in the ground — especially at a time when Sri Lanka, too, has set specific targets concerning renewable energy.
One government agency, however, is of the opinion that these gas deposits can in fact help the country transition towards cleaner energy.
"The natural gas we hope to produce will absolutely help Sri Lanka's journey into cleaner energy, away from coal and liquid fuel," Surath Ovitigama, the newly-appointed Director General of the Petroleum Resources Development Secretariat (PRDS), told Roar Media. The PRDS is the agency in charge of finding and developing hydrocarbon resources.
"It will save a significant amount off our fuel import bill and as outlined in the National Policy on Natural Gas. The intention is to use natural gas in multiple sectors including as a feedstock for petrochemicals," Ovitigama explained.
Global Trends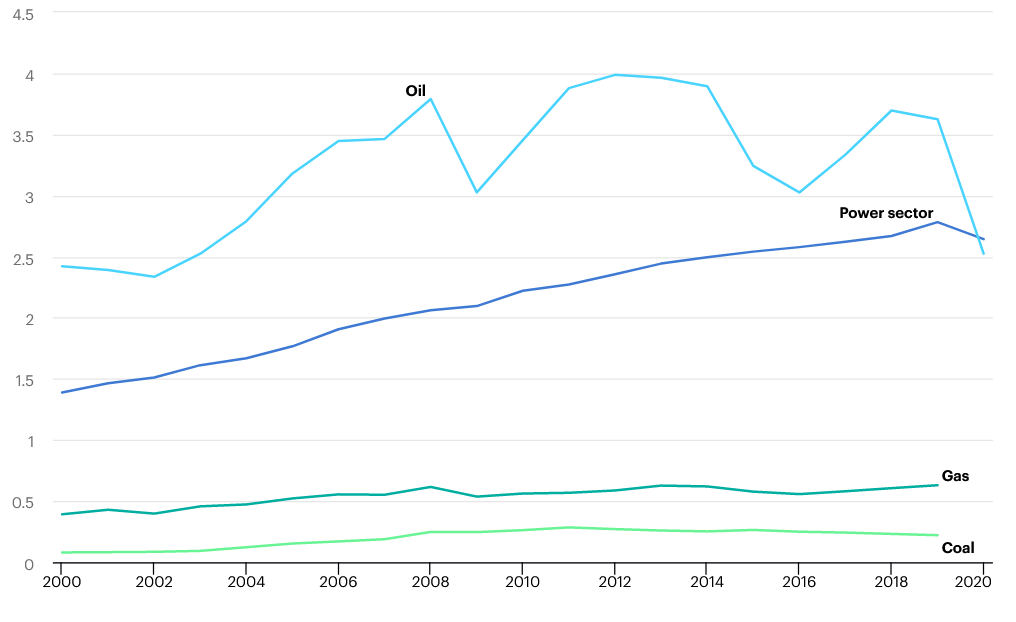 Sri Lanka is following a global trend in wanting to shift to natural gas, amid forecasts that demand for polluting fossil fuels, like oil, have peaked or soon will.
India says it wants to build a 'gas-based economy' and is making big investments in gas production fields, pipelines and import terminals, just like China, which today is the main driver of gas demand in Asia.
Gas is seen replacing coal and oil despite concerns over investment in fossil fuel production fields and power plants that would have to be written off if they are shut down before the end of their useful lives. 
How Does A 'Bridge Fuel' Work?
Natural gas is globally considered a 'bridge fuel' that will serve as a temporary bridge in the transition to an economy based on clean, renewable energy — like solar and wind, whose costs are falling.
The idea is that switching to gas will help speed up efforts to reduce dependence on highly-polluting coal and oil burning power generation. Methane gas produces about half the carbon emissions of coal and emits fewer air pollutants than a fuel like diesel at the point of combustion.
However, this strategy has its critics, who say the switch to gas won't be as effective as thought, unless enough care is taken to prevent gas leaks while processing and transporting the fuel.
Volatile Gas Prices 
Gas deposits were found in two test wells drilled by exploration company Cairn India in the M2 block in the Mannar Basin in 2011. That they have not been developed so far demonstrates the risks and difficulties of deep-water fossil fuel production and the volatile nature of gas prices. Cairn withdrew from Sri Lanka after oil and gas prices fell sharply, making deep-water exploration uneconomical.
Ovitigama was appointed Director General of the PRDS in September 2020, along with Saliya Wickramasuriya, a former director general, as an adviser.  Both belong to a small band of Sri Lankan professionals with experience in the petroleum industry whose expertise the government wants to tap to reinvigorate exploration and start production from the Mannar Basin gas fields.
New Incentives
The PRDS plans new regulation and incentives to make Sri Lanka more attractive for multinational Exploration and Production (E&P) companies with the money and technology to do risky, deep-water exploration.
"A major underlying principle of the National Policy on Natural Gas approved by the Cabinet of Ministers is the optimal use of indigenous resources to maximise the benefits to the national economy through establishing a viable domestic natural gas industry," said Ovitigama.
"Revision of the Petroleum Resources Act is also in progress to incentivise and protect the investment of prospective E&P companies, whilst safeguarding the benefit to the state and citizens of Sri Lanka," he said.  
"In the case of selling LNG (Liquefied Natural Gas) for export or to vessels calling for bunkering services, prices will be determined based on enhancing Sri Lanka's competitive position in the industry, taking into account regional and other economic factors." 
This year, the PRDS plans more exploration work to look for signs of oil and gas deposits under the sea floor, Ovitigama explained. Exploration, development, production and distribution of natural gas creates a new industry with all the associated employment, training, education, and infrastructure development, he added. 
A 'Project Committee' reporting to a Cabinet Approved Negotiating Committee is currently evaluating bids to produce gas from the M2 block in the Mannar Basin.
Multiple Uses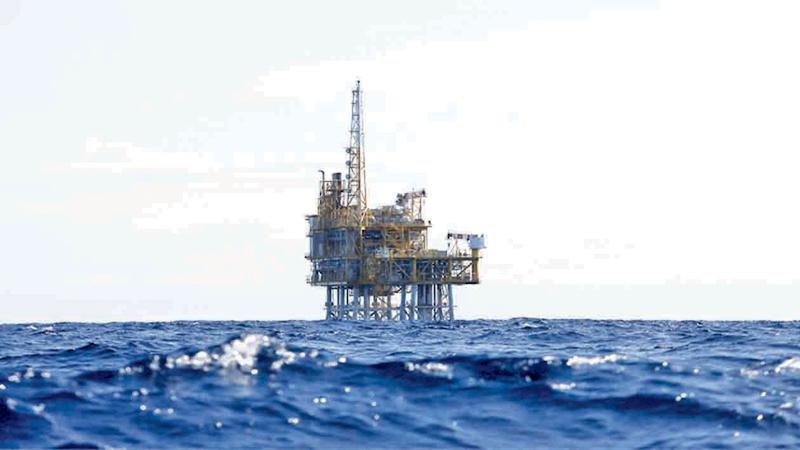 According to the PRDS, domestically produced offshore gas will initially be used to power oil and diesel-fired thermal power plants, which now rely on imported fuel.
Gas plants, which can be switched on and off quickly, can supply what is known as 'peaking power' when demand peaks at night. They can provide a rapid increase in electricity generation to top up base load power from coal power plants at Norochcholai. 
Such gas-based power plants can give stability to the electricity grid when supply from solar and wind energy fluctuates depending on the weather.
In the northern hemisphere, natural gas is used for heating homes and generating electricity, and more recently to power vehicles and ships.
Sri Lanka's national gas policy envisages similar widespread use, with the creation of a storage and distribution network to supply homes and heavy industries like cement, glass and ceramics manufacturers that operate high-temperature furnaces. Gas is also feedstock for the petrochemical industry to make plastic and fertiliser.
Now, however, there's growing pressure on petroleum firms and banks, pensions funds and insurers not to invest in or support fossil fuel production assets that will soon be stranded in the transition to a low-carbon economy.
Sri Lanka has to move fast to tap into the gas deposits trapped under the seabed, as the window of opportunity to do so is closing fast.