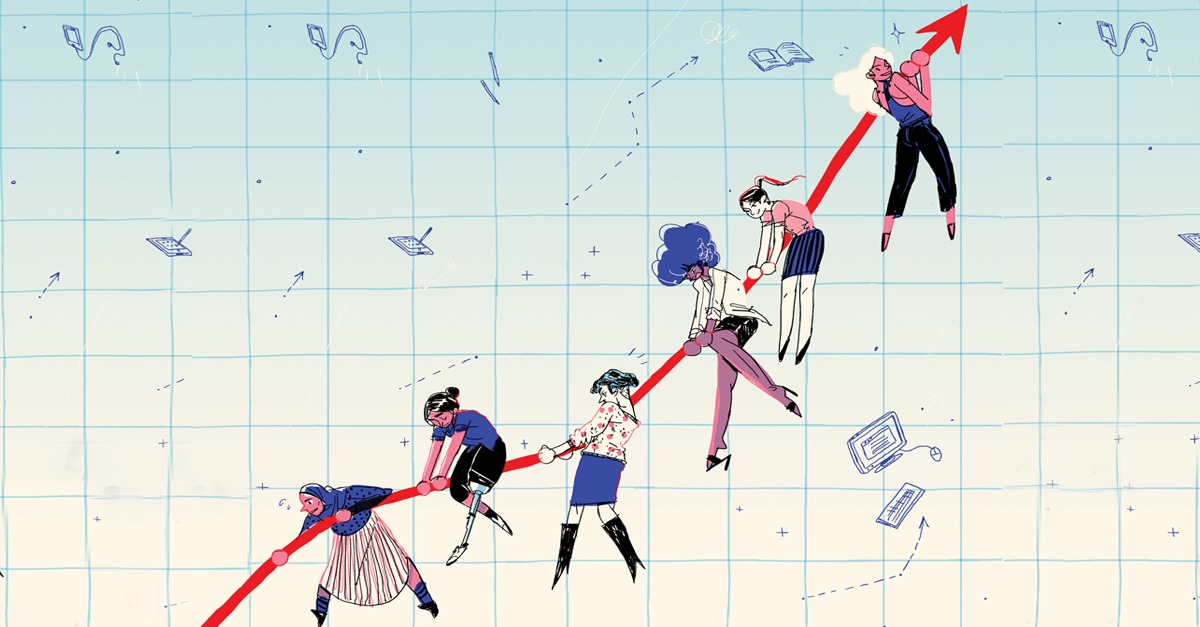 Emesha Pinto Jayawardena never actually envisioned a career for herself  in information technology. She wanted to be a lawyer. But a basic course in IT in 1996 changed the course of her life forever. 
"I started my diploma in IT at the first IT training institute in Sri Lanka, that was called DP Aides (Pvt) Ltd.," she told Roar Media. "At the time, IT was a strange and new concept for most of Sri Lanka, and my interest shifted from law and grew towards IT." 
As Pinto Jayawardena continued along her chosen career path, it became clear to her that she wanted to be in charge of her own destiny, and she engineered a way to do  just that, co-founding two companies, in 2006 and 2009. 
Matrix IIT (Pvt) Ltd. is today a thriving IT education institute, while Matrix Total Enterprise Solutions (Pvt) Ltd. offers a range of software solutions to a number of industries and enterprises. 
But as proud as she is of these achievements, Pinto Jayawardena wanted more. She wanted to truly make a difference — not just for herself, but for the industry, and for other women with ambitions like hers. 
Diversity And Inclusion 
"In the beginning, I did not notice that there were fewer women in the industry," she said. "But I did know that it was hard to find role models." 
As the years progressed, Pinto Jayawardena began to realise that women were vastly underrepresented in the IT industry. "A workforce survey conducted by the Information and Communication Technology Agency (ICTA) Sri Lanka showed that the overall composition of the female workforce was 21% in 2010," she said, "and 29.7% in 2013 — which although an improvement, were still not attractive statistics." 
Pinto Jayawardena explained that girls were typically discouraged from entering the IT/BPM (Business Process Management) industries for a variety of reasons that ranged from the perceptions they will not be able to remain in the industry in the long-run, they will not be able to have a healthy work-life balance, they may have to work late into the night, or any number of fears about working in a male-dominated environment. 
Besides this, she explained, girls were usually expected to choose careers in the civil services, teaching, medicine, legal or accounting sectors — fields that are recognised as being able to provide stability, benefits, and a healthy work-life balance that allow women to manage their homes and families alongside their work. 
"Career awareness in schools about the ICT/BPM industry is also very low," Pinto Jayawardena said. "Therefore, many students, especially female students, do not take up ICT-specific subjects in schools, leading to comparatively lower participation of females in ICT industry careers," she added. 
In 2017, Pinto Jayawardena was appointed Vice President of the Federation of Information Technology Industry Sri Lanka (FITIS)-Women. "This was the real turning point in my interest towards gender diversity and inclusion," she said.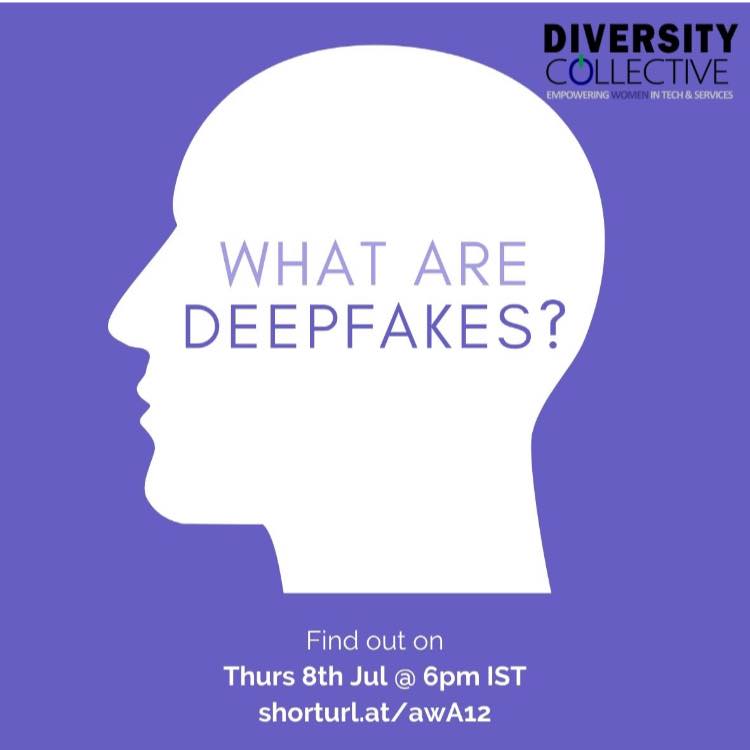 The Diversity Collective 
In 2019, a group of women from leading technology companies, tech associations and tech academia in Sri Lanka, with support from the Asian Development Bank (ADB) and multinational audit firm PricewaterhouseCoopers (PwC), launched an initiative they named 'The Diversity Collective Lanka'. 
The idea was to promote the IT industry among school students, specifically girl students. 
"We started planning educational material in collaboration with the Ministry of Education (MOE), ADB, PwC, ICTA, the Sri Lanka Association for Software Services Companies (SLASSCOM) and FITIS," Pinto Jayawardena explained. 
The Collective focuses on four key areas — which they refer to as 'pillars':  School, Higher Education, Corporate and Entrepreneurship. 
"The School pillar pomotes ICT in schools, encouraging girls to choose ICT careers, the Higher Education pillar focuses on influencing girls in ICT programmes to continue their IT careers. In the Corporate pillar, the Collective works with corporates to support their diversity and inclusivity efforts, and in the Entrepreneurship pillar, we support and promote women-owned tech start-ups," Pinto Jayawardene said. 
Today, the not-for-profit that is largely driven by volunteers has over 50 individual members and four corporates affiliated to it. 
Leading The Charge 
Bani Chandrasena heads Inclusive Diversity at the Colombo office of the London Stock Exchange Group (LSEG), a global financial markets infrastructure and data company. 
She is also the Vice President of the Diversity Collective, and was involved with the initiative right from the beginning. 
"Working with a network of like-minded women is not just encouraging, but also enabling," she told Roar Media. "It's much easier [to make the changes] when you are working together. You can get much more done."
Chandrasena has had a long career in human resources at the LSEG, and says it was at a time when she was contemplating leaving, some years ago, that the company asked her to take on the role of heading diversity and inclusion. 
She said that her work at The Diversity Collective only strengthens her personal ambitions and goals for a more inclusive workforce. "In the past two years, I have observed two ways in which this happens. [In the first instance] companies reach out to us that want to include a diversity and inclusion policy but don't know how. We help them understand how to create or carve out those positions within the workforce," she explained. 
"In addition to this, people reach out to us from companies that wish there were diversity and inclusion policies, and I talk to them — one-on-one — about how they can even begin that conversation with someone in management at their workplace," she said, her extensive experience in human resources holding her in good stead. 

'A Thousand Voices' — a social media campaign featuring diverse voices under the hashtag #AspireToInspire. Video source: The Diversity Collective.

Future Goals 
The Diversity Collective is yet young. Having begun in 2019, just as the world was heading into a lengthy pandemic, meant that they have not progressed as much as they would have liked to have. But Pinto Jayawardena is celebrating the small successes while looking forward to the bigger ones to come. 
"Our school model targets two stakeholders — ICT teachers and students. We have completed career and teacher awareness sessions in the Mathugama education zone, and teacher forums in the Hambantota and Nuwara Eliya districts. We plan to continue in Jaffna, Monaragala, Kandy, Batticaloa, and Anuradhapura with financial support from YOULEAD," she said. 
The Collective also wants to complete girls career sessions that they began in the Hambantota and Nuwara Eliya districts, by using technology in the first quarter of 2022. In addition to this, they have also conducted seven training webinars for the general public through their social media pages, hoping to continue this once every quarter in the future. 
"Our diversity and inclusion efforts have opened the eyes of many tech companies and we have a number of company collaboration events lined up for October and November on the topics of privilege, unconscious bias, equity and inclusion," Pinto Jayawardene said — all of this in line with their planned commemoration of Global Diversity Awareness Month, which is October. 
"In essence, we want to bring women in IT to the spotlight, in order to inspire the younger generation," she said.