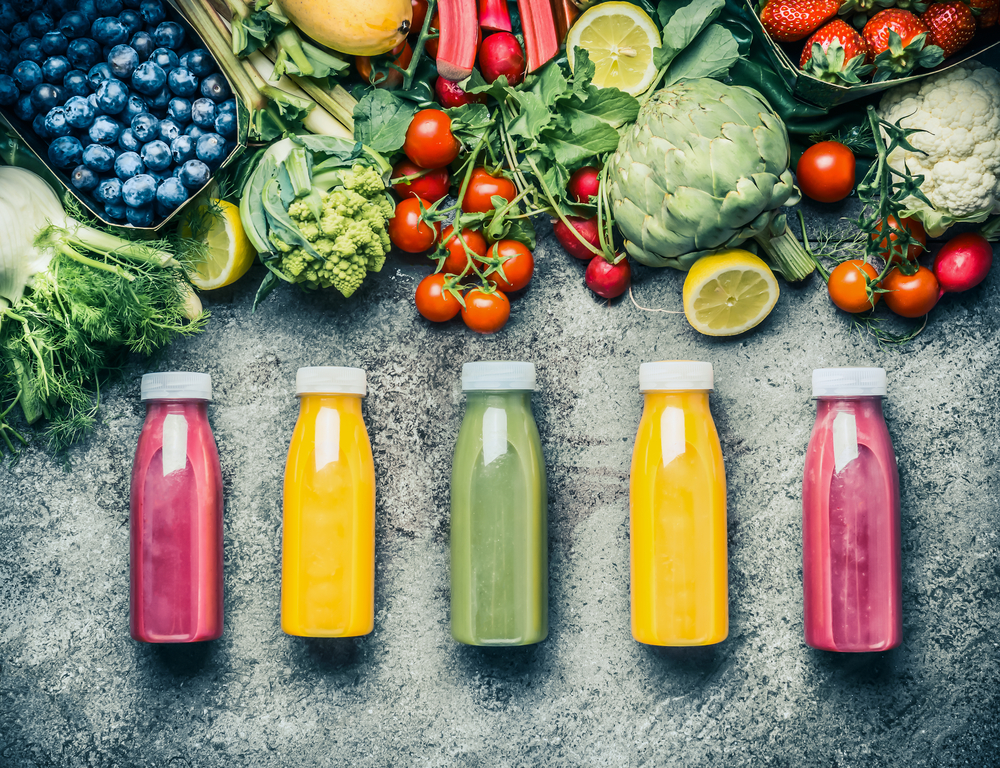 It's difficult to stay afloat, in today's fast paced world. It's hard to ensure you get the right amount of rest, exercise, and nutrition when you're running to meet deadlines. This teeming, bustling world of ours has forced us to run to keep up with it, leaving our good health behind.
The relentless pace of daily living has seen alternative health and lifestyle spaces mushroom in and around Colombo – from yoga to crossfit, swimming, and running, people engage in mind-body sustenance with the idea of boosting immunity and keeping ill-health at bay.
Healthy eating plays an equal role in this search for holistic living; calories are counted and carbohydrates, sugars, and fats reduced. New diets are tested and the latest food fads adhered to.
Power smoothies and juices have hit an all time high as people opt for healthier food intake for a leaner, meaner lifestyle. But recent studies indicate that juicing, rather than blending, provides the best results.
While blending uses a centrifugal or single auger blade to reduce the fruit or vegetables to a pulp, juicing extracts the juice contained in the fruit or vegetable, thereby preserving its essential nutrients.
This direct intake of essential 'phytonutrients' – or natural chemicals contained in plants, such as carotenoids, ellagic acid, and flavonoids is said to boost your immune system and help prevent disease.
It's not just the international market either; juicing techniques have begun to make its mark in Sri Lanka too, as more and more people subscribe to the wisdom that our future depends on the lifestyle choices we make today.
In Sri Lanka however, a cold-pressed juice is not readily available; what you get is your run-of-the-mill express blends – which although healthy on its own, is no match for a juice made from a masticating machine.
Fresh juice, made from fresh produce, is also not easy to find on the go; shops that sell them are sparse, few, and far between and the price not easily negotiable – in fact the price for a cup of juice is more often than not, unreasonable.
Most shops that sell fruit juice use the blending method with added water; quite unlike the juicing method that extracts the natural juice from a fruit or vegetable. It makes sense then to invest in a slow-juicer to efficiently extract your daily nutrients.
The Kuvings Whole Slow Juicer is now available in Sri Lanka. It uses a low-speed masticating method to to make natural juices with very little preparation; simply drop the cleaned fruit or vegetable into the machine's 3-inch wide feed chute.
It preserves the nutrients, minerals, and healthy enzymes contained in the fruit or vegetable, yielding the best possible flavour in 100% undiluted, natural juices. Remember, drinking colorful undiluted fruit and vegetable juices has excellent antioxidant effects!
Kuvings, which has been around since 1978, and is a household name in the U.S., Canada, Europe, and Australia, is now available for purchase in Sri Lanka — with the option of paying on installments — at Retail Genius and at Arpico Super Centre supermarkets.
This article is brought to you by Promolanka Marketing (Pvt) Ltd., the sole distributors for Kuvings juicers in Sri Lanka.
Cover Image courtesy: fitlife.tv