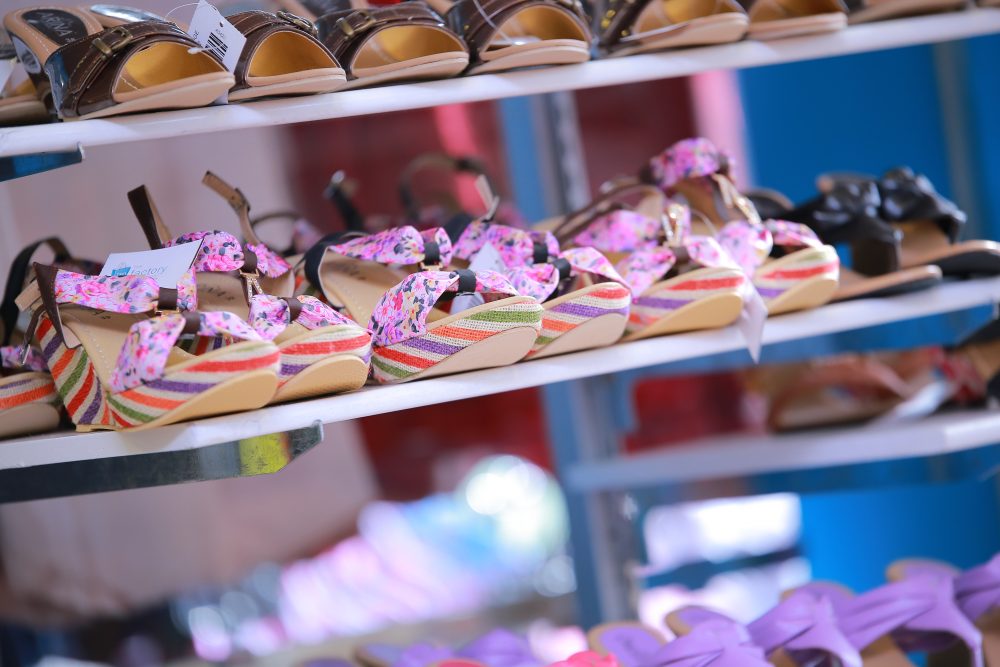 Affordable fashion. The two words are almost a laughable concept today, where good quality clothing comes with a price tag that could burn a hole in your wallet and leave it smoking for months. When it comes to clothing of a high standard, it's not always easy to find what you're looking for without compromising on either the price or the quality. In the last few years, though, this deficiency had been noted by a few key individuals who in turn set out to change the face of fashion by maintaining a high level of quality, while remaining affordable to everyone.
The Factory Outlet, TFO as it is more popularly known, opened in 2011 with their showroom in Havelock Town and swiftly expanded its locations to Mount Lavinia, then Pelawatta, bringing affordable fashion to the masses. TFO now opens its doors once again at its 4th store in Ja-Ela within the premises of K-ZONE, which is also home to a mélange of other stores, as well as a food court where visitors can relax and enjoy a casual meal. The latest store was opened after identifying the trending patterns and designs of the residents within Colombo to Negombo areas, and thereby striving to match their exact needs.  At TFO, shoppers can enjoy a hassle-free experience, as the stores have been built in easily accessible locations. The interior is spaciously laid-out to a white colour theme, giving an airy, uncluttered ambience that allows customers to do plenty of relaxed shopping.
Quality Clothing, Reasonable Prices
TFO makes neither a huge din about its existence nor lies invisible in the background behind other big time fashion brands.  Instead, the brand makes its presence felt by concentrating on offering exactly what it set out to do.
The newest branch in Ja-Ela opened on July 23 and is located to be the most convenient site for shoppers ranging from Colombo to Negombo. TFO offers customers a pleasant surprise in terms of choice and diversity by having a wide variety of fashion in the realms of clothing, accessories, and footwear for men, women, and children. Specialising in casual and formal wear, TFO offers an extensive selection of brands both local and international.
TFO informed Roar that they operate under the concept of "Quality clothing for a lower price" and so quality is of the utmost importance. These include some of the newest trends in season, chosen especially by the TFO team to give their customers a fresh new collection of products as and when they are released. The fabrics are high quality, the stitching is exact, and the finished products are faultless, further cementing their level of quality assurance.
The residents of Ja-Ela can expect a shopping experience that is relaxed, set in a spacious setting to make browsing simple and easy.
Today, TFO is at the helm of retail fashion, leading the way with an uncompromising attitude towards quality and excellence, trailblazing their way from success to success. It is easy to see that this venture isn't going to slow down anytime soon, and that's something the shopaholics of Sri Lanka will be more than thankful for.