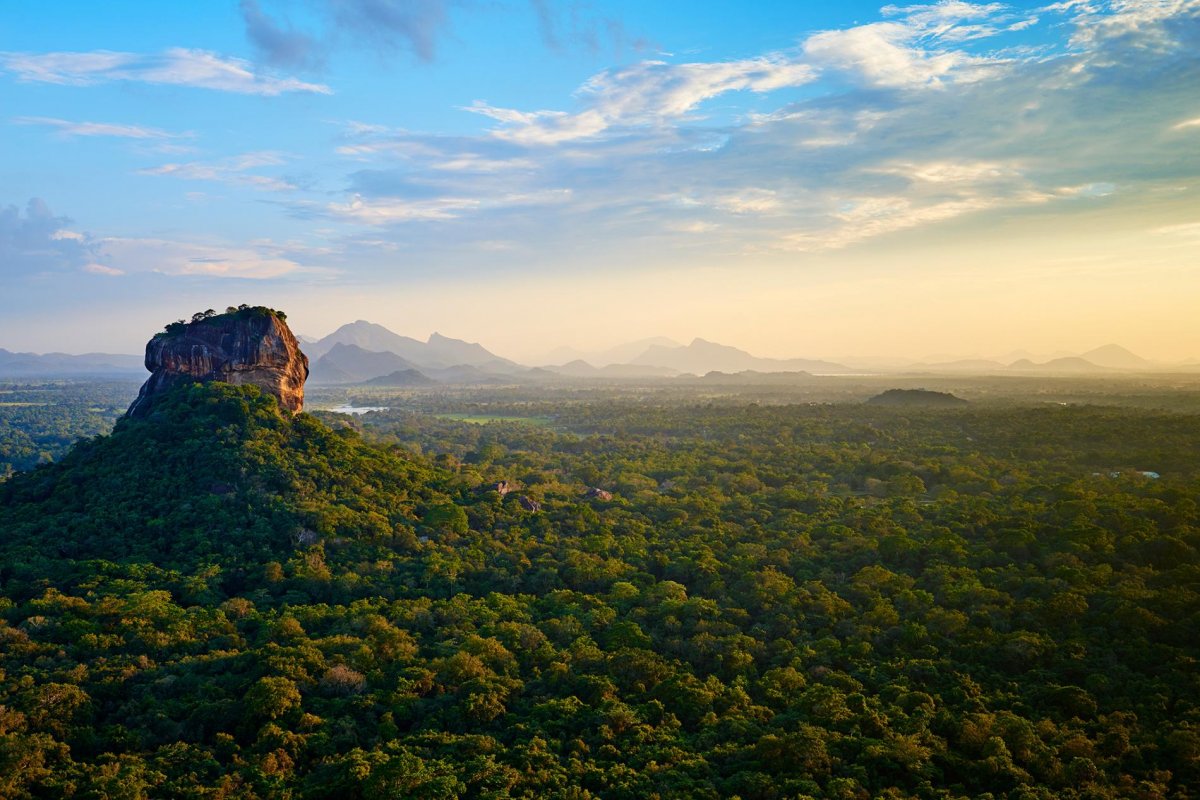 Brought to you by

With most of us treated with some leave from work over the New Year period, it's the ideal time to get away for an extended vacation.
As Sri Lanka is blessed with so much natural beauty and diverse culture, escaping to a far corner of the island isn't just an indulgent mini-break, but also an essential exploration of this enchanting island.
Of course, beach hideaways down south get plenty of attention, so we're taking a look at some of the more overlooked locations that are ideal for that Avurudu getaway.
Haputale And Horton Plains
Forever overshadowed by "Little England" to the north-west, and the recent popularity of nearby Ella, Haputale remains the most underrated hill town in the country.
First, the views over the mountains are nothing short of spectacular. The town literally clings onto the mountain side; and all around are dramatic plunges, beguiling fog, and the twinkling lights of neighbouring hamlets on rival peaks. On a clear day you can literally see across the whole of the southern portion of the island to the ocean a good 100km away. The walk or (tuk-tuk) to Lipton Seat, through the most iconic of tea plantations to a vista high above the clouds, is a must.
Second, Haputale is the starting off point to Horton Plains, one of the main diverse ecosystems in Sri Lanka. The Plains sit 2000+ meters above sea level, so if escaping the summer heat is your goal, it will be positively chilly at times here! Plus, the flowers will be in full bloom so your 9 km (3 hour) trek around this natural wilderness will be filled with colour and sweetly perfumed.
Jaffna And The Far North.
April 14 is also the Tamil New Year, or Puthandu, so why not head north and experience the capital of the ancient Tamil kingdom bathed in all its art, history, and tradition.
Jaffna may feel like a world away from the rest of Sri Lanka, but it is becoming increasingly more accessible. Of course, it being at the very northern tip of the island, approximately 400 km from Colombo and a long journey from anywhere further south, Jaffna receives few holiday makers. Realistically, however, Avurudu presents the opportune moment to make that long-overdue excursion.
And the expedition north will be worth it. The lively street markets, the enormous Nallur Kandaswarmy Kovil, and The Fort all make a sightseeing day out in Jaffna a memorable one. Plus the food is pungent and hot, and good for your Instagram page!
Understandably, if your idea of a holiday is about leaving behind city life, Jaffna is only a hop-skip and a jump away from the far north's idyllic islands. Here you will find secluded beaches and water so blue it's hypnotic.
If the 8+ hour drive or overnight train still seems a bit intimidating, then Anuradhapura or Sigiriya are natural halfway stop-offs with truly captivating sights to see and awesome places to stay.
Kalpitiya
Renowned globally for the lagoon's flat waters and strong and consistent wind throughout the year, Kalpitiya was recently named the best kitesurfing destination in Asia. So, perhaps it's time to finally take up that extremely cool pastime that you haven't quite got round to yet!
Mercifully, this thin slither of land has not been bowled over by giant resorts. Instead, the intrepid traveler will find quirky boutique style hotels and lower-key surf spots.
And if you never get round to kitesurfing, there's so many other fun things to do: SUP (stand up paddle boarding), yoga, kayaks, clam fishing, snorkeling, and water safaris to see the thousands of dolphins that visit these waters.
Although the region definitely feels remote and like a 'real' getaway, Kalpitiya is less than four hours' drive from both Colombo and Kandy. It is also well served by trains and buses.
Spas Of The South West
If Avurudu for you is about completely chilling out then the spas of the South West are a good bet. At only an hour or so away from Colombo and with many 5 star boutique hotels dotted along the beautiful coast, this holiday destination offers that hard-to-find mix of ease and luxury.
Starting from Waskaduwa, on to Kalutara and then Ahungalla further south, many boutique hotels offer luxury spa packages over the holiday season. If body treatments and a bit of pampering sounds like your dream start to the New Year, then look no further. These hotels are well established, come with beautiful pools as standard, house outstanding restaurants, and can offer some of the best service in the island.
New Year, New You
Traveling somewhere new this Avurudu is a fun but purposeful start to the New Year. Of course, these four suggestions are only the tip of the iceberg. Sri Lanka is literally teeming with places we all haven't been to (yet). All we can say is, go explore!
SampathCards has partnered with Sri Lanka's most luxurious hotels and resorts. Escape with SampathCards this Avurudu Season and enjoy special offers from merchants island wide.
Travel Sri Lanka this Avurudu with SampathCards
https://www.sampath.lk/en/sampath-credit-card-offers/seasonal-offers-april-2018
Cover image courtesy: National Geographic