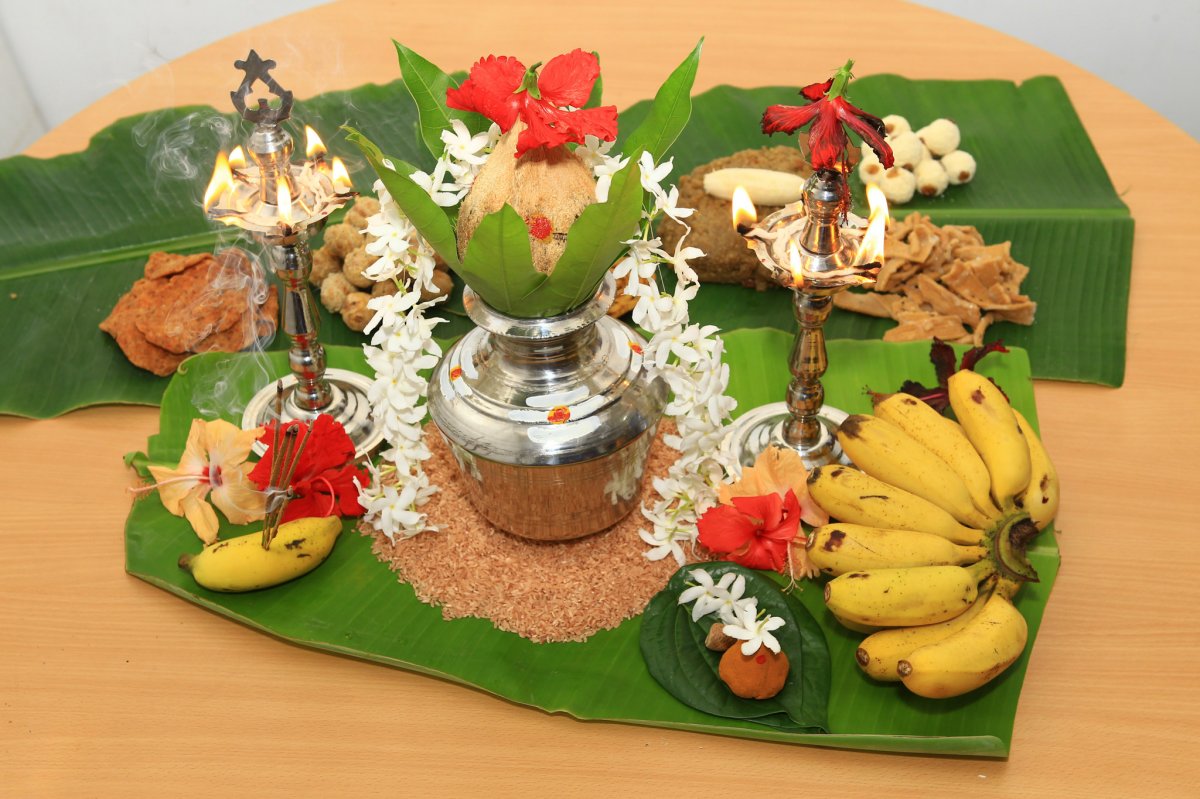 From food, culture, and tradition, Sri Lanka has a lot of variety to offer with many customs varying between different regions and communities. Regardless of how ancient these customs maybe, Sri Lankans continue to take pride in their practices that are influenced by the island's rich culture.
Greeting And Etiquette
Greeting in Sri Lanka is more than just a hello. A set of customs comes along with the style of greeting, as Sri Lankans tend to convey respect while being friendly. From a general greeting to a birthday wish, Sri Lankans have a special manner of greeting one another.
Saying hello the Sri Lankan way can take a bit of practice, as it's more than saying ayubowan or vannakkam. Greeting someone using these two terms involves a certain etiquette, as it has to be said with the palms of one's hands pressed together, along with a slight bow of the head. Ayubowan and vannakkam carry a much heavier meaning than a simple hello. Ayubowan being the Sinhala term for hello translates to, 'may you live a long life' while vannakkam is the Tamil term used to respect and recognize the presence of another individual.
Beyond The Ayubowan And Vannakkam
While ayubowan and vannakkam are the two standard terms used for greeting one another in Sri Lanka, there's a lot more tradition involved in formal interaction between people.
The Sinhalese community follow the practice of greeting their elders on ceremonial occasions by 'worshipping' them. This practice is carried out by handing one's parents, grandparents or even older relatives a sheaf of betel leaves, kneeling down and touching their feet as a sign of respect. While this is being done, the individual being worshipped generally touches the head of the worshipper as a sign of conveying their blessings.
Betel leaves act as a symbol of fortune and prosperity during the exchange. As this practice has a deep meaning to it, there are certain factors that need to be taken into consideration. While there is no specific amount of leaves that need to be included in a sheaf, ten to twenty leaves are usually exchanged. It is also important to make sure that the pointed side of the leaf is facing you when the exchange is being carried out.
Welcoming guests by sprinkling fragrant rose water upon them, and offering sandalwood paste, red saffron, and sweets is the manner in which guests are greeted amongst the Tamil communities. This is believed to build good and strong relationships with guests. This form of greeting generally takes place at weddings and is carried out by women dressed in traditional clothes. Similar to the tradition of worshipping elders practiced amongst the Sinhalese community, Tamils too worship their elders as a form of greeting during festivities. However, this practice amongst the Tamil community is done without the exchange of betel leaves.
Greeting And Food
Greeting and food go hand in hand. In addition to conveying blessings, good fortune, and prosperity, greeting one another in Sri Lanka also means making sure your guests are treated to some food and drink.
When it comes to celebrations and festivities such as birthdays and avurudu, milk rice plays a significant role when it comes to meals. Milk rice, believed to be a dish that brings good luck and prosperity, is not only shared amongst the family during special occasions but is also offered to guests and neighbours. Though greeting etiquette varies amongst different communities, milk rice is a common dish that is consumed and shared at any Sri Lankan home during special occasions.
Sri Lankans take pride in inviting guests over to their home for big meals, such as a classic Sri Lankan lunch or dinner. Although there is no specific backstory to this, it is a common practice amongst Sri Lankan homes. When inviting guests over for lunch or dinner, a typical Sri Lankan household would always have a comb of bananas to offer to their guests after they indulge themselves in a lavish meal cooked with a lot of love and a lot more spices.
As old as it maybe, tea or coffee with some Sri Lankan biscuits is the typical manner of treating ones guests. This combination is much famed as it reflects Sri Lankan hospitality at its best. Tea or coffee with biscuits is something you will always be treated to regardless of whether you visit someone's house in the morning, noon or evening.
With many having become true devotees of coffee, coffee biscuits have now become popular. Made to perfection with the true aroma and flavours of coffee, Maliban Real Temptation coffee biscuits are made to tantalize the taste buds of coffeeholics.  When you feel like a perfectly brewed cup of coffee, Maliban Real Temptation coffee biscuits are now the quick fix to your cravings.
Despite all the influx of western customs, Sri Lankans continue to take pride in the traditional manner of greeting, and treating their guests. In Sri Lanka it's not just about saying ayubowan or vannakkam the right way, but about showing hospitality and kindness to guests in true island fashion.
Cover image courtesy: thecheckernews.com