Brought To You By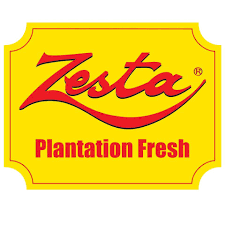 Relationships Boiling Over
Marriage is a lifelong commitment. People enter wedded life with dreams of long lasting happiness , but poor communication leads to arguments, breakups, or even divorce.
Amidst economic woes, misunderstandings, and other factors, it's the ambiguity in responsibilities and miscommunication which often result in ongoing resentment and tension.
Relationships don't just suddenly break down but honest and open communication often happens  too little and too late, and sometimes only during court hearings.
It's The Little Gestures
To start a conversation and talk about feelings is tricky, and may require some prep work. Though it's enticing to pull off a crash course in Casanova and cook dinner for the wife, or surprise her with a diamond ring, the practical issues of the house burning down and a lifetime of debt are often on the top of the list.
A few small steps can go a long way. Small gestures such as helping out with the dishes, doing the laundry or brewing your better half a cup of tea may serve as the much needed icebreaker for the conversation to start flowing.
Breaking Stereotypes
Relationships are like brewing a perfect cup of tea; the art is in brewing it and not stewing it. One brand which has taken a bold stance to challenge the stereotypical image of gender roles and implement equality in relationships is Zesta. The #TeaForTeam campaign is an initiative that addresses a small question, ''Is tea making a woman's job?''. This simple question sparks conversations that take a step in the right direction in terms of enabling people to emulate progressive gender roles; it also makes a simple yet powerful point on making compromises and changing the notion of masculinity. These small acts within the framework of loyalty, trust, and shared values help connect, demonstrate commitment, improve communication, and even resolve conflicts.
The Science Behind It?
The campaign also has science backing it. It turns out that when catechins and L-theanine in tea hits your palate; it's the liquid equivalent of a hug. The combination of L-theanine and caffeine make for a mood enhancer leaving behind a relaxed feeling. The study by Dr. Malcolm Cross at City University London proved grandma right in saying, "if you're stressed, anxious or just feeling blue, make yourself a nice calming brew", because a single cup of tea can significantly reduce anxiety levels and make people calmer than they were before. Smell has a very direct link to the brain because of the positioning of the smell center, and as odors and emotions are processed in similar brain areas,  the aroma of tea can evoke the most emotional and precious of memories.
Cover image courtesy: drinkpreneur.com