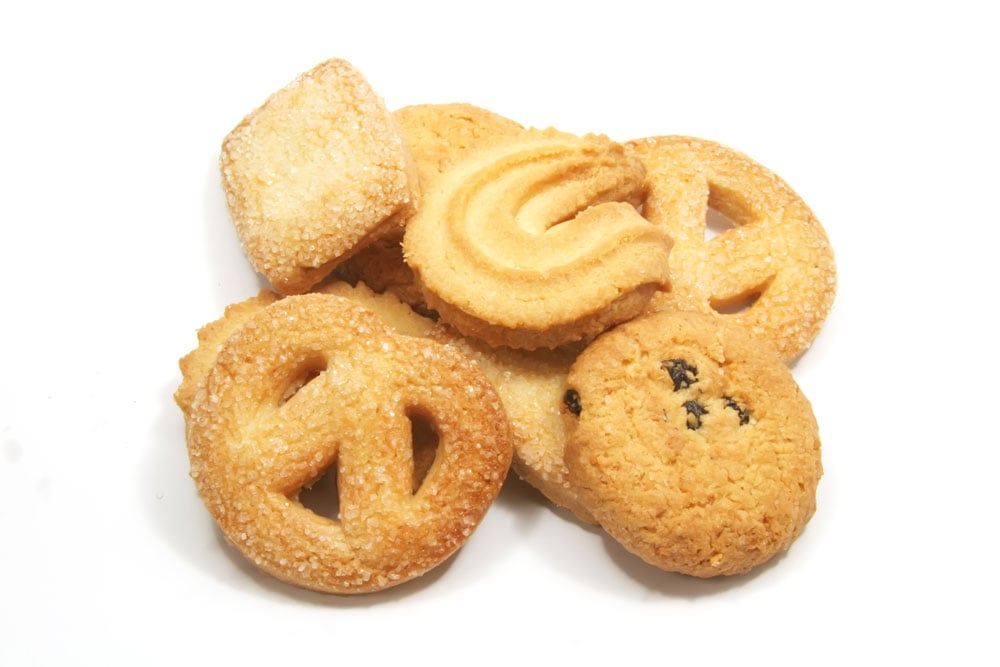 We all love biscuits alongside a good cup of tea, but have you ever wondered where your biscuits originally came from? Interestingly the simple biscuit that we love to indulge in has a history dating back to the Roman Empire.
Sri Lankans often refer to anything from a cookie to a wafer to a cracker as a biscuit. However, if you dig deep into where the biscuit came from, or the definition of what a biscuit is, you would be surprised at the different takes each country across the globe has on a simple biscuit.
Going Back In Time
The biscuit is believed to have been developed sometime during the middle ages.  Deriving from the Latin term bis cotus (meaning twice baked), it was adopted into English in the 14th century, to represent a twice-baked product.
Baking having been labour intensive in the sixteenth century, cookies and biscuits were mostly baked in home kitchens as a special treat. Sweeteners like sugar being a luxury at the time, most biscuits and cookies were sweetened with honey and baked with minimal ingredients.
Between the 17th and 19th centuries and due to colonialism, sugar moved from being a luxury ingredient to becoming a bulk commodity affordable to everyone. This increased the production of the biscuit and also enriched the product. The industrial revolution of the 19th century made way for the mass production of biscuits and cookies.
Like any food that evolves with the experimenting and addition of different ingredients, the biscuit too has developed. Cooks of the ancient civilizations of the Middle East explored ways to uplift the ordinary biscuit in terms of richness and sweetness. These cooks enriched the basic flour paste with ingredients such as eggs, butter, and cream and sweetened them with fruits, honey, and sugar.
Biscuit Vs. Cookie Debate
Although some may see a biscuit and a cookie as a sweet treat that is almost alike, they have quite a distinct difference.
While a biscuit is typically hard as a result of being twice baked, a cookie is often chunkier, softer and more moist in comparison to a biscuit. However, this is not always agreed upon.
The history of the cookie spans back to the Dutch with the term cookie deriving from Dutch 'koekje', meaning little cakes. Though the cookie has now become a significant part of the food culture in America, according to the Oxford Encyclopedia of Food and Drink in America the "early English and Dutch immigrants first introduced the cookie to America in the 1600s."
The American Biscuit
A biscuit in America is not something that compliments a cup of tea or coffee. The American biscuit looks a lot similar to what the British would call a scone. Sharing similarities with the texture of bread, it is a small baked bun with a browned crust and a soft interior. Though it may sound unfamiliar, biscuits and gravy is a popular breakfast dish across southern states of America. The soft flaky buns often consumed with a rich meat gravy has become more than just a Southern favorite as many versions of this combination is now found all across America.
From Basic To Gourmet
Similar to how the biscuit has evolved since its origin, the human palette too has diversified always wanting something new and exciting. While a basic biscuit continues to be enjoyed with a cup of tea or coffee, individuals also relish biscuits sandwiched with cream, baked with chunks of chocolate or even infused with spices.
Considering how the Sri Lankan palette appreciates good food at all times, Maliban Real Temptation has elevated the basic biscuit into something special, offering coffee in the form of a biscuit. Made to tantalize the taste buds of foodies, Maliban Real Temptation coffee biscuits are baked to perfection with the true aroma and flavors of coffee. Being an instant fix for coffee cravings, Maliban Real Temptation coffee biscuits are now the go to choice for those who relish the rich and sensational experience of good coffee.
Infusing flavors such as tea, coffee, chocolate and many more into what the Romans made using just flour paste, biscuits are now also used as a ingredient to enhance desserts, in addition to staying true to the classic tea and biscuits combination.
Cover image courtesy: erikarecord.com