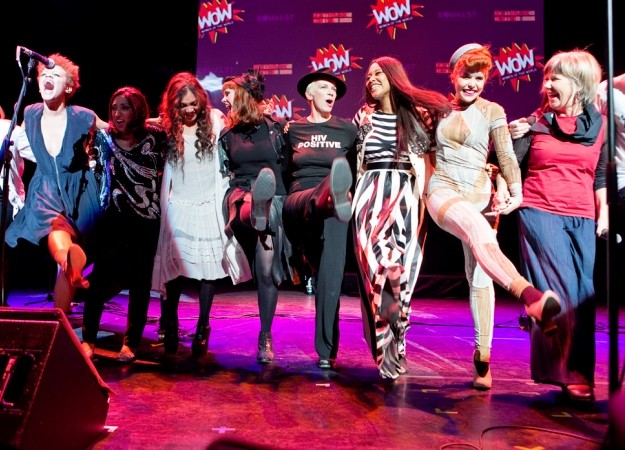 The Women of the World (WOW) Festival, which celebrates the achievements of women and girls, will take place for the first time in Sri Lanka this December. A global network of festivals for everyone, WOW aims to bring together people from all corners of society to hear from women who have inspiring stories and ideas for positive change, to share with the public.
First held in 2010, in London, the WOW Festival is one of the most-anticipated events at the Southbank Centre as well as across the world, for anyone who is serious about a society in which women are able to reach their fullest potential. Jude Kelly, Artistic Director of the Southbank Centre, founded the festival to address the issue of gender equality, and since then, the festival has been recognized for covering a wide range of topics related to the progression of women in society, and for bringing to light thousands of stories of trailblazing women.
The WOW Festival Colombo will have a broad line-up of speakers, comprising those who have made impressive achievements in their own fields and have, in some way, contributed to the advancement of women in Sri Lanka. Hailing from diverse backgrounds, with personal journeys that are often vastly different from each other, the speakers are united by their determination to continuously examine the issues and obstacles that stand in the way of women achieving equality in all aspects of their lives, and work towards tackling them.
Guests appearing at the festival as panelists and speakers, include; Chandani Seneviratne, Sunila Galappatti, Nidhi Goyal, Prof. Savithri Goonesekera, Bhoomi Harendran, Gethsie Shanmugan, Dr. Sepali Kottegoda, Violet Perera, Menaha Kandasamy, Chamila Thushari, Tassafy Hossain, Sarala Emanuel, Kumudini Samuel, Faizun Zackariya, Segarauban Vijayaletchumi, Indrani Kusumalatha, Dr. Sunil Wijesiriwardena, Hasanah Cengu Issadeen, Ponni Arasu, Nighat Dad, Sachini Perera, Ermiza Tegal, Sumika Perera, Dhivya David, Hashtag Generation, Dr. Farzana Haniffa and Sanjeevani Rupasinghe.
The programme will feature talks, panel discussions, workshops and mentoring sessions, and then those attending will also be able to enjoy food, music, and theatre. The panel discussions will cover themes such as Women at Work, which will explore the economic paradigms that have historically reinforced notions of what qualifies as 'women's work', Right to Reflect: Histories and Futures of South Asian Women's Movements, a conversation between young women's rights activists and advocates, and older feminist leaders in South Asia, and No More Taboo: Caste, Gender and Sexuality, which will explore the ways in which caste and religion form and restrict gender and sexuality.
A series of informative workshops catering to both adults and children will also take place over the weekend; focusing on topics like cyber-exploitation and violence, and women in the workplace (for adults), being kind to yourself (for all ages) and addressing gender stereotyping and gendered bullying (for younger audiences). Alongside short films and international films such as Lipstick Under My Burkha, many performances are also set to take place at the festival, featuring artists such as Eva Priyanka Wegener, Thuya Maruppom, Vicky Sharjahan and Deepika Arwind.
Also on the programme are speed mentoring session, which will allow women to speak to a panel of 'mentors', comprising inspirational women, on a wide range of topics that would be of interest to young working women. Finally, Bites, described as 'short talks and stories, and sometimes performances, readings and soapbox moments from serious to the very frivolous' will also create a space for women to relate their stories or whatever they wish to share.
The WOW Festival is completely free of charge to attend and will take place at the National Film Corporation and Grounds on Bauddhaloka Mawatha, Colombo 7. The festival is held in partnership with the British Council Colombo.
Having evolved in the last seven years to become a global network of festivals, WOW now takes place in 54 countries across four continents. It first entered South Asia by hosting an edition Karachi, Pakistan, last year, followed by another in Kathmandu, Nepal. Both festivals were successful in creating a platform for South Asian women, who were able to discuss topics that are both universal as well as distinctive to women of the region. The WOW Festival Colombo will undoubtedly accomplish the same and will serve as a fun and energizing place for women to be both informed and inspired.