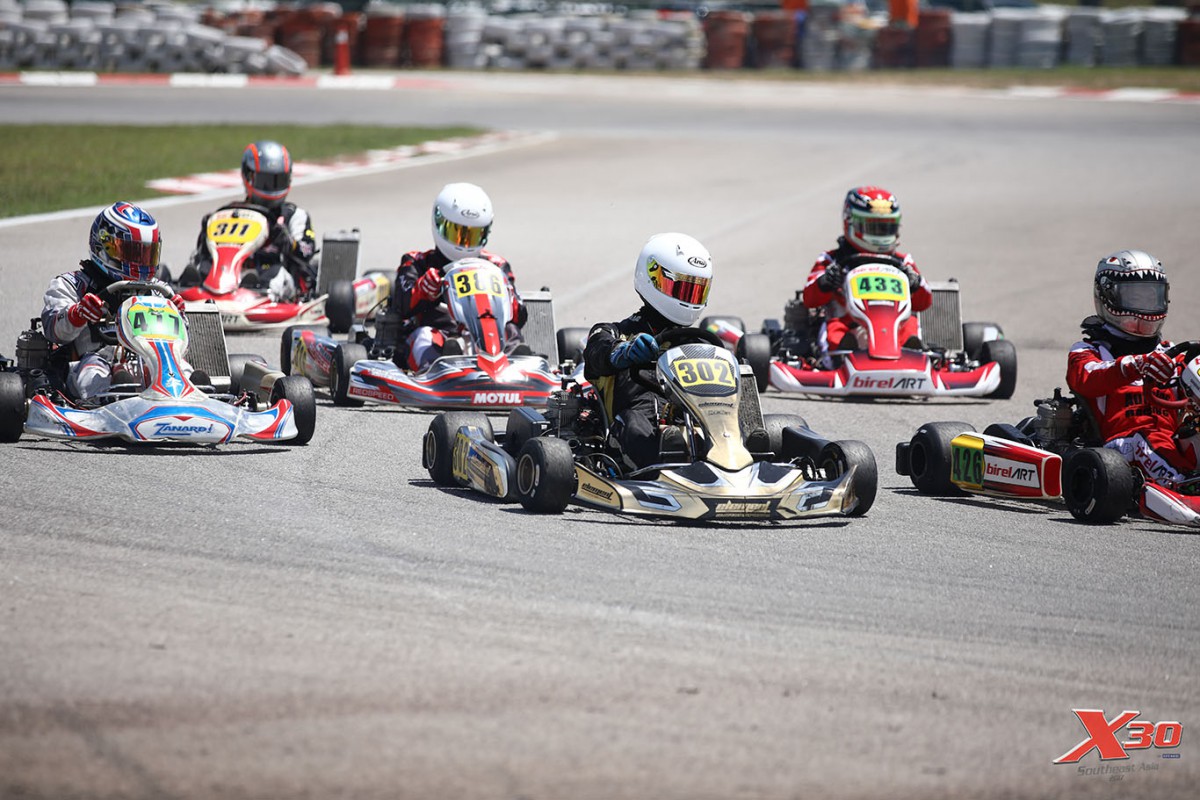 Karting, commonly acknowledged to be the stepping stone to the higher ranks of motorsports, has quickly become a popular sport of its own standard and a thrilling pastime in an estimated 138 countries around the world. It is also known to be the training ground for some of motorsport's most famous drivers, including Michael Schumacher, Daniel Riccardo, and Lewis Hamilton.
Over the last few years, the world of karting has made an exciting headway in South Asia, becoming one of the fastest growing formats of racing. As a result, for the first time ever, the X30 Asia Cup will take place outside South East Asia and race the Sri Lankan circuit on 13th and 14th January of 2018.
The X30 Asia Cup 2018 will mark the start of Asia's go-karting season and will be the forerunner to the six-round championship race series held throughout the year in Singapore and Malaysia. Regional and international karters representing Asia and Europe are expected to participate at the international championship.
This will be the first time that a race of this nature and magnitude will take place in Sri Lanka and the first of its kind in South Asia. The event is expected to host numerous world-renowned kart drivers accompanied by about 300 overseas guests, including mechanics and technical support teams, family members, both international and local motor racing enthusiasts, and spectators. Endorsed and supported by the Ceylon Motor Sports Club, the X30 Asia Cup is essentially the ideal international class event that could nurture the growing interest in motor sports and also the position Sri Lanka is likely to play in the future of motor sports as a racing destination.
By way of a concept that resulted from the launch of X30 125cc engines in to the French market in 2005 by the IAME, the X30 project has since seen immense growth across all platforms. Apart from manufacturing a full engine range, it is now also a complete racing programme with more than 25 countries holding X30 challenges at a federate or private level with a highly standardized and strongly regulated structure that covers all ages from eight years above, six different engine models in the range, two international events and several continental ones. As such, the X30 is one of the most successful racing concepts in the karting grand arena.
Held in Singapore for the first in 2015, X30 saw real enthusiasm for karting as a sport. A record breaking 92 drivers from 11 countries took part in the final round that year. In 2016, X30 received 344 entries over the course of five rounds after receiving official gaming recognition from the world motorsport governing body, CIK-FIA, making it Singapore's first internationally sanctioned karting race.
X30 provides a pivotal platform for drivers to gain experience and further their sport. Previous drivers who have raced in the X30 Asia Cup have gone on to clinch podium finishes in other international races while others have progressed on to higher tiers of racing such as Formula 4 and Formula Renault.
The X30 Asia Cup 2018 organized and promoted by the David Peiris Racing and Leisure Private Limited (DPRL) a member of the David Peiris Group of Companies, is scheduled to be held at The Sri Lanka Karting Circuit (SLKC) in Bandaragama, also owned and maintained by DPRL. The circuit has a 1216-meter international racing track with multiple layouts that can run two different races simultaneously. Additionally, it also has a 171-metre kiddies' rental track designed, built and maintained to international specifications. Easily accessible via the Southern Expressway, the SLKC provides the opportunity for local karting enthusiasts to experience the adrenaline rush of professional motorsports.
The X30 Asia Cup has 4 major racing categories which are as follows; Cadet (age eight to 12 years), Junior (12 to 14 years), Senior (14 to 30 years), and Masters/Veterans (30 years and above).
Tickets for X30 Asia Cup 2018 are available online at tickets.lk, Sri Lanka Karting Circuit, the David Pieris Motor Company Head Office at Hyde Park Corner and the City Office in Battaramulla. Tickets are priced at LKR 350 per day.
Cover image courtesy: x30.lk