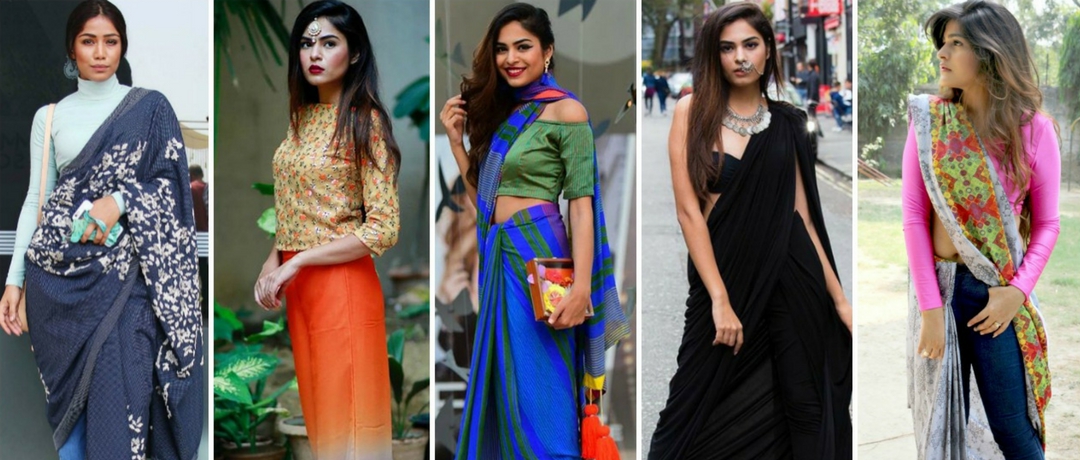 Brought to you by

Avurudu for most means a fresh start.
And fresh clothes.
Textiles and fashion have played an important part in defining Sri Lankan culture and national identity, from the elegance and grace of a beautifully embroidered saree, to the functional and fashionable sarong.
But what of the fashion trends of 2018? There are four here that cover a broad spectrum of people, ages and lifestyles. "Something for everyone", you might say. Which trends fit your world?
Tailored Suit
A much overlooked fact is that men do not dress as stylishly as they used to.
Watch any old movie or spot your grandpa in his black and white photographs, and it's impossible to not be amazed by the tailored suits, pressed shirts and elegant hats (fedora, trilby, pork pie or panama!).
After you admit that those old boys look way cooler than anything you put on today, you're halfway to the tailors.
Once there, it's up to you to pick the material, the colour and even the weight of the fabric. And be sure to visit the tailor with some ideas of style and cut — a search engine or simple magazine will help. Then enjoy the experience of working with a professional tailor who will create an outfit expertly crafted to your body's shape and size. As they say, there is nothing like a tailored suit.
Athleisure
Athleisure is possibly the biggest, but most understated, fashion trend right now as it seems to have happened by accident.
As running, going to the gym and doing yoga become the norm for many people, having sports clothes that are not only functional for fitness but also "acceptable" for the journey home, work, or a meal afterwards has become essential.
For women, athleisure outfits are yoga pants, tights and leggings dressed up with sweats or a vest, and distinctive, eye-catching sneakers.
For men, skinny sweatpants make any workout look much more stylish. As do retro branded sports tops, vintage club shirts and sliders on your feet.
Traditional Chic
Whether it's the merging of traditional with the modern, or the mixing of ethnic styles with Western fashion, there is a lot of innovation happening out there in the female fashion world.
Countless combinations of colour, fabric and the absence (or excess!) of accessories allow modern women to explore their Sri Lankan identify to the fullest.
While a shalwar kameez will never go out of fashion, the kameez (the long shirt) looks modern and chic when paired with skinny jeans or leggings. Or for an evening affair, the kameez can be totally refined as a straight, minimal dress, and completed with block heels and tassel earrings.
You may have also seen how sarees are being reinvented over recent years, with women styling the traditional dress with a sharp blazer and classic white shirts.
Wearable Tech
Taking us into a slightly unexpected realm of the fashion world, wearable tech is the marriage of clothes and technology. And it's not as sci-fi as it might sound.
Wearables burst on the scene here in 2016 with the Fitbit explosion. Essentially, it's a health and fitness tracker, worn on the wrist like a watch, that records your heart rate, calories burned, steps walked, blood pressure and total time spent exercising.
It is the perfect antidote to those who don't enjoy the gym as it helps the wearer understand how active (or not!) your day-to-day activities are. Just wearing the kit will encourage anyone to "step it up" a notch and be a bit more active.
So, whenever you see someone taking the stairs over the lift, it's probably because they are getting their Fitbit count up!
And that's always a good thing.
Fashion Fever
New clothes are synonymous with Avurudu. And this forthcoming year's auspicious colour is blue.
Just sayin'.
SampathCards has partnered with Sri Lanka's top jewellers, fashion retailers and electronic stores to support all your Avurudu shopping needs. Shop until you drop with SampathCards this Avurudu Season and enjoy special offers from merchants island wide.
Enjoy your Avurudu Shopping with SampathCards
Cover image courtesy: Sareez Blog