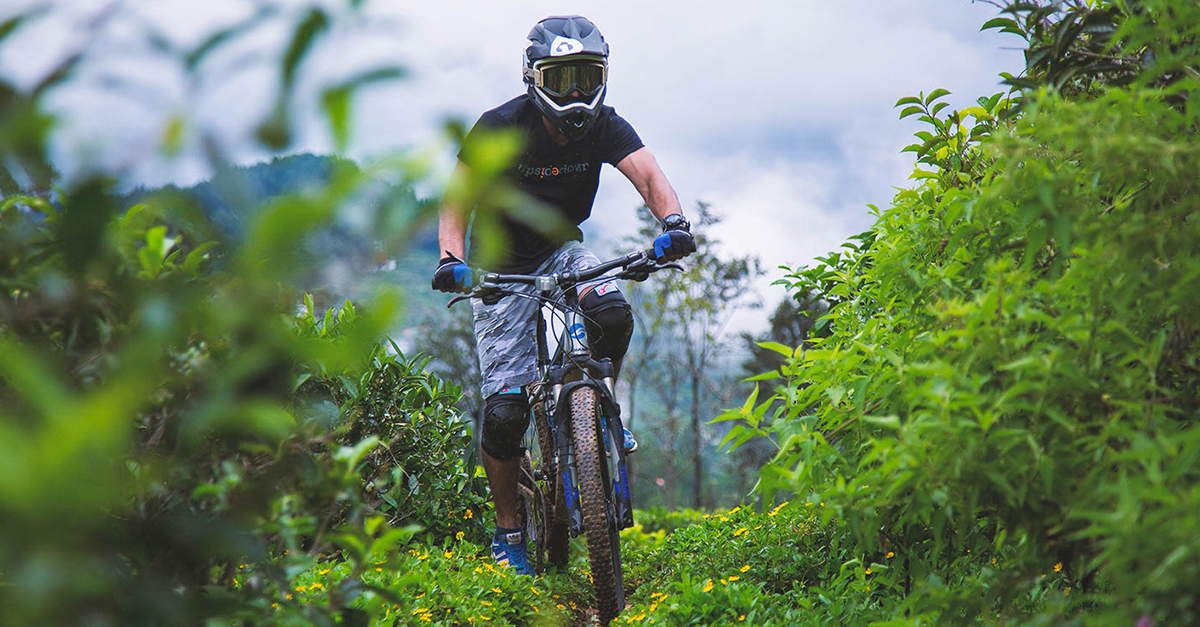 Cycling is an activity that brings a sense of nostalgia to most of us that grew up in Sri Lanka. It brought cliques together after school, it was your hasty ride to the tuition class, or the coveted object of any younger sibling who had to patiently wait their turn while their older sibling whizzed past them for the tenth time.
What was a childhood pastime for many of us doesn't stop there. Discovering places on two wheels is a thrill that is popular across all ages and ethnicities around the globe and mountain biking especially has become a favourite among daredevils who want to chase a greater rush that is guaranteed with off-road exploring.
Mountain biking dates back as far as the late 1800s, but the extreme sport we know today started attracting riders in the 1950s with cyclo-cross – a sport where bikes are ridden off-road to keep fit during long winters – holding their first ever world championship. In the 70's and 80's companies introduced bikes that were better equipped with new brake systems and modified designs, making them easier to take up on mountainous trails and helping the sport become popular across Europe and the Americas.
The sport takes riders off-road on different terrains with varying levels of difficulty. The bikes that are used for mountain biking are specifically modified for enhanced durability and performance so that they can withstand the strain of going over rough terrain. It's a sport that requires a great deal of endurance and core strength as well as sharp balancing skills. Though officially called mountain biking, one can enjoy the thrill of this sport on any rough terrain from steep downhill trails on mountains to rocky plains and strenuous desert and park trails. Bikers all over the world constantly travel the globe looking for the next best trail they can add to their repertoire. Mountain biking is divided into various categories – the most popular of it being cross-country cycling which focuses more on enjoying the difficult trails rather than on a specific set of technical skills, whereas freestyle riding focuses on techniques and skills where the riders perform jumps and various tricks that add an exciting flair to the sport. Downhill riding sounds the most fun of them all, where the rider speeds down mountain trails incorporating long jumps and depending on an important mix of skills including both physical and mental strength as well as the risk of serious injuries. There are many other subcategories such as trail riding, dirt jumping, and bikepacking.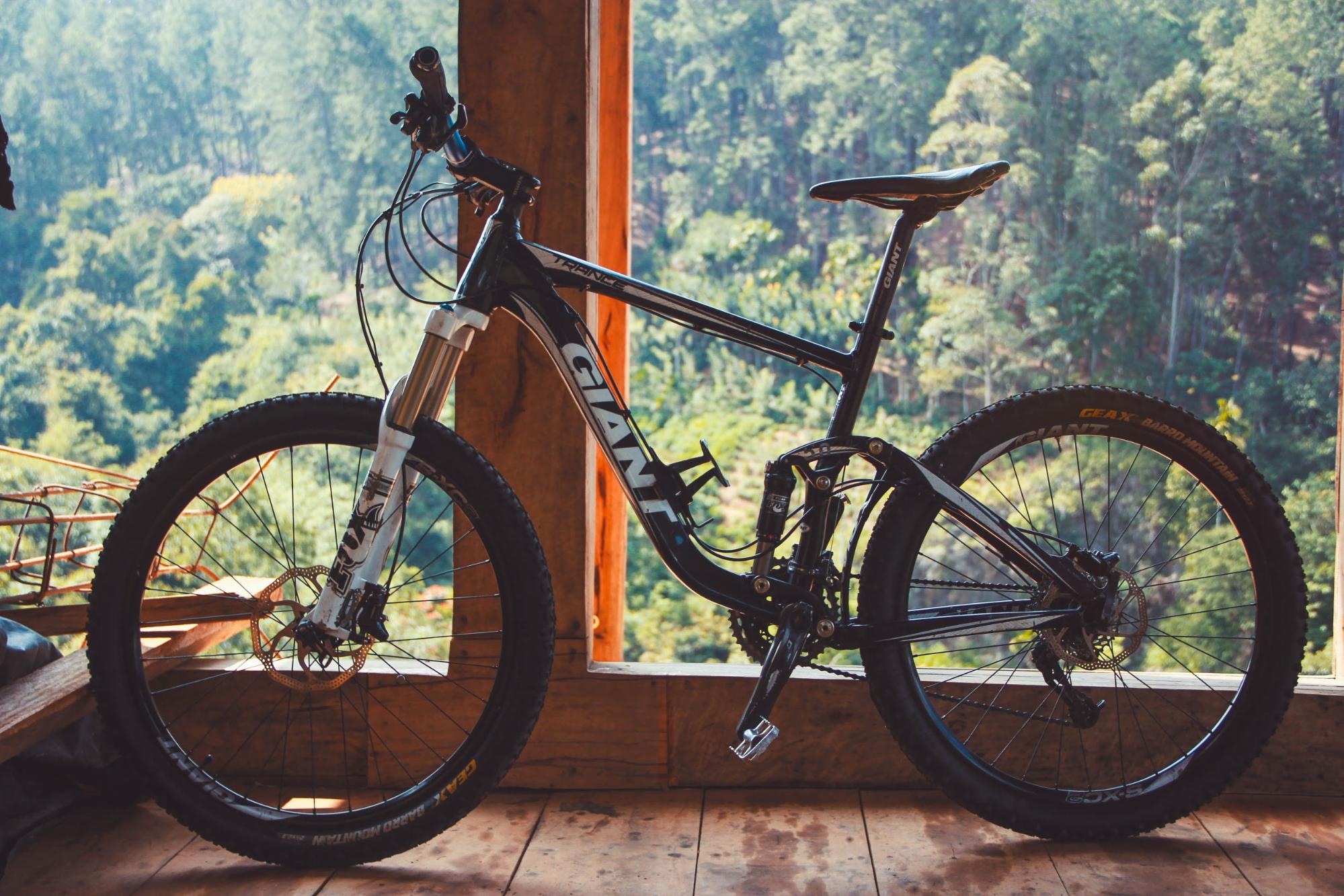 Different trails call for different bikes. With mountain biking becoming more and more dynamic every day, the bikes have evolved to cater to each rider's purpose. A downhill full-suspension bike fitted with heavy-duty suspensions in the front as well as the back of the bike and a heavy frame that guarantees durability is perfect for saving you from a painful teeth rattling ride on a rocky downhill trail. A low weight hardtail bike with its front-only suspension and a mid-size frame gives you the perfect balance of strength perfect for cross-country and uphill riding. Freeriding bikes with a slightly heavier structure, ample suspension, and a great climbing ability are designed to give the rider absolute freedom in how they control the bike.
Sri Lanka, a land blessed with diverse terrains and weather patterns all packed within 65,000Km2, attract bikers from around the world. Our trails offer an experience for everyone – from the Ancient Footpaths in Anuradhapura and Polonnaruwa, taking you through the heart of Sri Lanka's iconic historical sites, and the King's Pathway Trail in Sigiriya – a 35km ride along the famous rock fortress, to the chilly 45km Tea Trail in Nuwaraeliya, inviting you to discover the famous Ceylon tea experience, the 5km Mountain Wilderness Loop in Kandy taking you through the Udawatte Jungle to see the island's wildlife or the 26km Nature Trail in Colombo – a perfect way to escape the chaos and explore the city's best kept secrets in a day. One of the most exciting and noteworthy trails in Sri Lanka is the famous Devil's Staircase – an incredible 16Km trail with a 1,200m climb, wrapping around the mountains of Ohiya and offering every rider a uniquely thrilling experience with clouds that completely obscure the pathway, waterfalls for a refreshing break and hard climbs and sharp descents to get your heart pumping.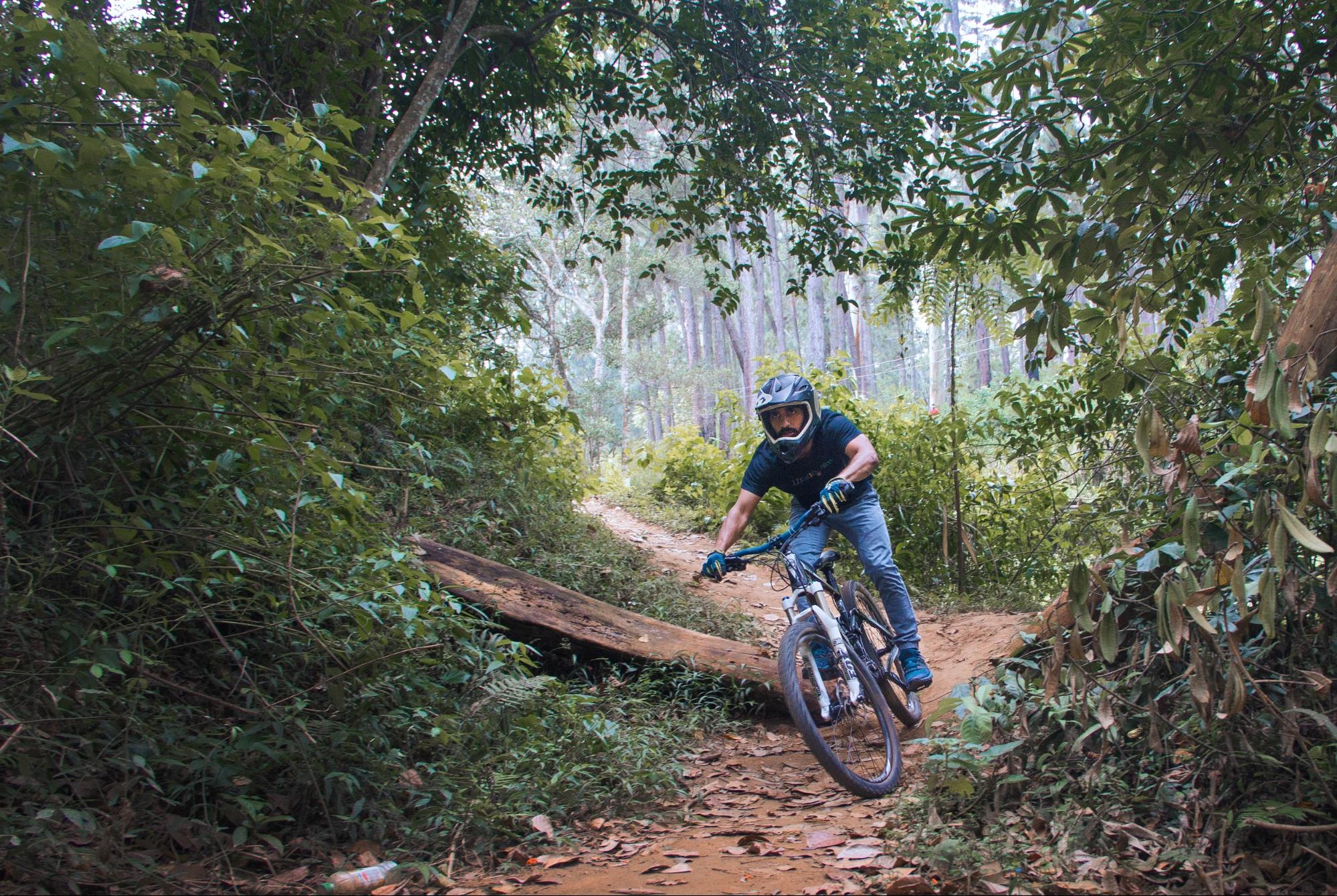 Whether you're a beginner or an expert you can always find a group to enjoy an adventure packed ride with mountain biking groups such as the Pedal Pushers, Boralu Boys, and Colombo Mountain Biking, to name a few. Find guides, trainers, and trail experts to get advice on how to start biking, specific details on gear and equipment necessary for the Lankan trails, and or just to enjoy a bikepacking trip with a friendly group of riders.
A sport, a hobby, a profession, and  even a lifestyle – mountain biking is sure to be a pathway that leads you to endless adventure and exciting thrills that are full of adrenaline, breathtaking scenery, and a lifetime of unmatched memories and friendships.