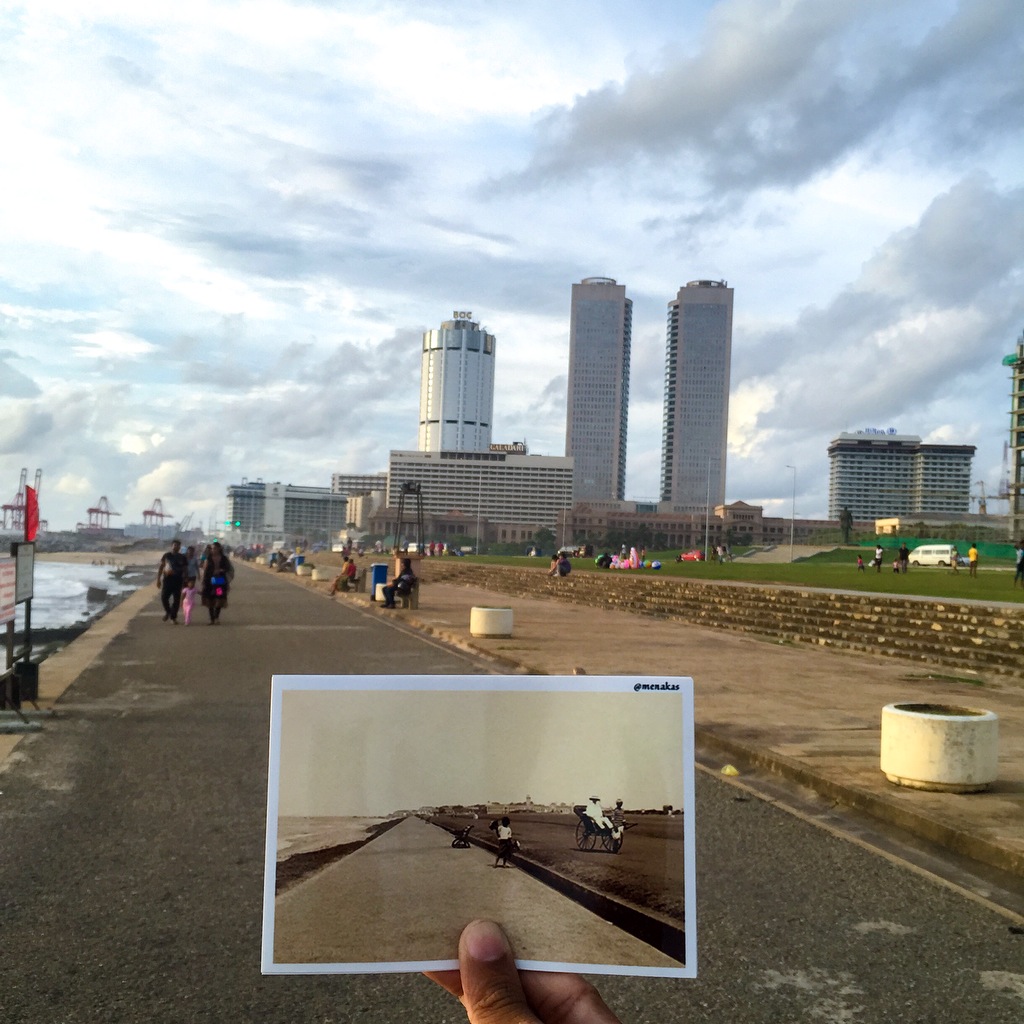 Colombo city has undergone rapid urban transformation over the past few years. Skyscrapers and larger-than-life towers have sprung up on every corner and altered our skyline at an unprecedented pace. Some folks welcome this urban development, while others remain somewhat skeptical on what this holds for the future of our city. Then there's the like of Menaka Senanyake, who are intrigued by this transformation, and take to creative projects to look at things from a different perspective.
Menaka, a 21 year old IT graduate living in Colombo is responsible for initiating the 'Then and Now' project. Using photos from the 1800's and 1900's, he takes viewers on a journey back in time to tell a story of spatial histories and their progress.
While this concept of 'Then and Now' photos is not new, Menaka explains that his reason for doing this is to illustrate the transformation of historic sites over the decades.
"When capturing these images, I don't use a professional DSLR or Digital camera because I don't consider myself a photographer. All my photos are taken using an iPhone"
Finding the exact locations of the original photos is no easy task either. "Sometimes it takes two to three days to find the correct location. Usually, I use Google Maps but there are instances where it's really tedious to find the exact location as they are highly congested and the street names are different from back in the day too". 
For Menaka, the biggest changes have been the roads and infrastructure.
"Over the past decade our country has developed and the standard of living among locals has drastically increased too". 
It's not just about the superficial observances though.
"I have learned a lot about Sri Lankan history and culture. I usually do a background check on each location before I try and locate it.  Our country is blessed with a rich history and culture, and this is my way of paying tribute to it and appreciating its diversity over the years".  
There are a few more photos to be added to this series, so watch this space. Menaka also hopes to work on similar projects in the future. Check out his Instagram for regular updates and upcoming projects.