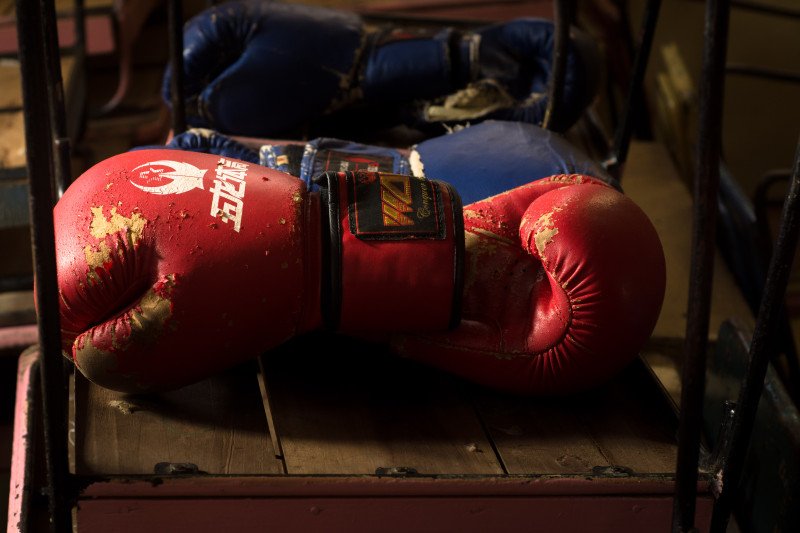 The old YMCA building in Colombo is where a group of young boxers gathers to train, guided by their coaches. Within the walls of the building is a little boxing ring where boys are moulded into men.
Sometimes, the boxers are taken to the hills for for a sparring session with some of the best boxers in the country. We visited both the YMCA in Colombo, and Nugawela Central College in Kandy, to capture the grit and intensity of the training which goes into this timeless sport.
Mr. Vincent has been coaching YMCA fighters for years now; he is a former-Sri Lanka Navy officer and is in perfect shape for a man of 78 years.
Adam is from Philadelphia, a former-US Marine, and coaches the boxers down at the YMCA along with Coach Vincent.
Aggression and intimidation are also part of the game; they can greatly influence the end result sometimes.
According to Coach Vincent, the easiest way to knock someone out is to jab at the chin and once the head drops, deliver a right hook to the face. A knockout works on the biochemistry of head trauma, where a fighter experiences a mini concussion and his body temporarily shuts down to recover from the hit.