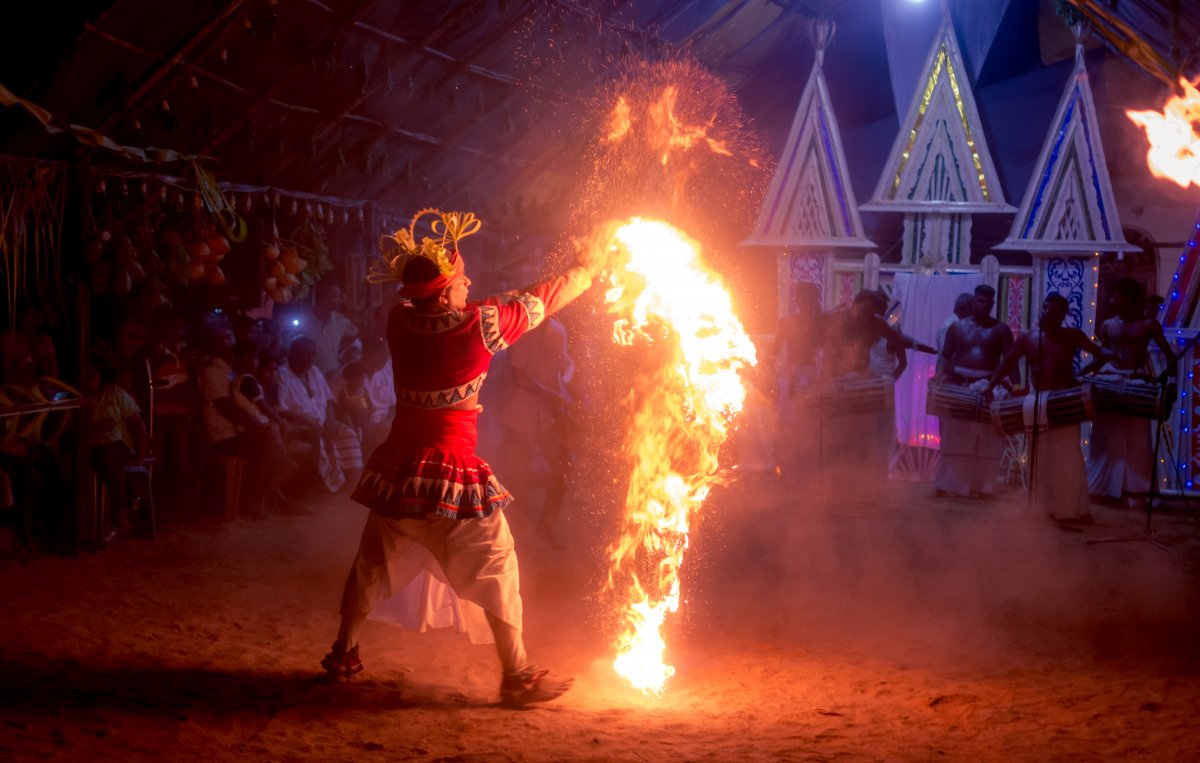 When Roar Media started the #CelebrateSriLanka competition, we wanted it to be about more than just good photography: we wanted it to be a snapshot and celebration of Sri Lanka's very essence. Whether it is lifestyle, culture, tradition or landscape, what sets these six photographers (and winners of Roar Media's #CelebrateSriLanka Photo Competition!) apart is their keen eye for unique stories which come together to form the mosaic that is Sri Lanka.
Manula Waidyanatha
This picture by Manula Waidyanatha was taken as he was climbing down Adam's Peak. Although it was technically not the right time of year to climb the mountain due to the rain and mist, Manula was reminded of the "Stairway to Heaven" in Hawaii, motivating him to recreate a "Stairway to Heaven" of his own.
Sajith Egodage
For Sajith Egodage, the 'Golden Evening' is the true embodiment of the transience of life as captured by photography. It is a moment he longs to return to and relive—a moment he was glad to have captured forever.
Rishada Fausz:
Rishada Fz took this picture one morning, where she felt as though the devotee was walking into an orange sun unfolding through the branches into a gloomy sky.
Amani Pilapitiya:
Amani Pilapitiya's photograph was taken at the annual elephant gathering in Kaduwella, where she was camping. Although she believes she captured this picture of a mother elephant and her calf on a whim, for us at Roar Media it is definitely more than just that.
Prasanna Welangoda:
The picture 'Old Man Begging at Nainativu Temple' by Prasanna Welangoda was taken when he was visiting Jaffna for the second time. At the kovil he noticed a beggar in the midst of worshipers, standing unacknowledged and ignored.
Ayshcharya Pinto:
Ayshcharya Pinto's picture was taken in Pettah near a small tea shop. Titled 'A Man Enjoys a Glass of Frothy Tin Kiri Tea From a Roadside Shop in Pettah, at the End of a Long Rainy Day', it captures the simple pleasures of life even in the face of adversity.  
Congratulations from Team Roar to the featured photographers! We wish you fame, fortune, and more snap-worthy moments like these.