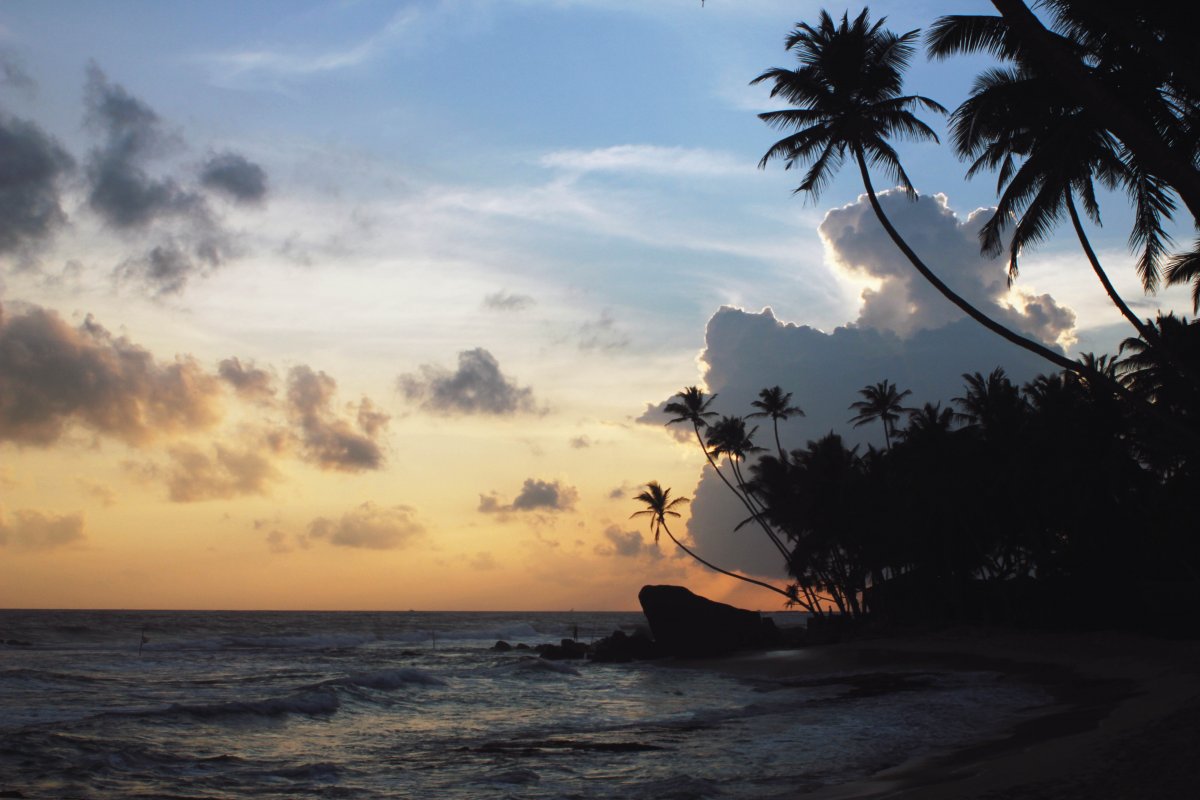 If you're thoroughly homesick or trying to convince your friends across the ocean to come visit you here in Sri Lanka, leave your words and let these videos do the talking.
These mini-films by travellers themselves give us a peek into the adventurous spirits of those who make their way around the coast and up into the highlands. It sure beats the staged tourism ads we produce in an attempt to attract more tourists with the lure of well-practiced traditional dancers performing under rocks and in other equally 'exotic' locations.
Road to Tangalle
Following his partner's footsteps on the beach, twirling around coconut trees – it could fit right into a Bollywood film. With top-notch film quality, The Road to Tangalle begins all the way in their home country of Ukraine, followed by 11 travel spots until they finally arrive. That sounds like a long journey, but the entrancing footage by Adrii Sirenko makes it feel like it ended too soon.
Watch 4:10 for some amazing underwater footage, most probably taken in Mirissa.
Arugam Bay, best day of my life
Upbeat and inviting, DongGi Kim captures the surf life in Lanka through his surfing adventure in the East. It's got all the perfect surf footage – slo-mo's of pro's catching waves (bonus shots of headstands), everyone chilling at the break point and all of that. But no travel video is complete without flashes of bright smiling faces, a series of tuks and kade signage. For surfers or those looking to learn, this one should do the trick!
Feel the sounds of Sri Lanka
Musician Cee-Roo (https://www.facebook.com/ceeroo/info) travelled to the corners of our island for a full month and as he went along he kept his ears open. From brooms sweeping to kottu chopping he meshes the sounds he encountered to create not only an epic soundtrack but also a video to go with it. Adrenaline inducing, his creativity makes you want to get up, get going, exploring and dancing all at the same time.
From Mountains to the Sea
It's slow and so intimate; it almost feels like watching a movie trailer. A movie of heart-warming happiness, stunning scenery, a spectrum of fauna and flora all in between shorts of train trips. Film maker Rowen Grant makes everything look enticing and even more so with the warm filter of the footage.
We Go Sri Lanka 2012
By now the song has been terribly over-used, but the Paradise soundtrack melds effortlessly with the stream of eating, surfing and all-round amazing videos taped by Dima and Max. It's fun, it's colourful, it's personal and it makes you want to be here more than ever.
Sri Lanka: A journey through the Pearl of the Indian Ocean 
Filled with warm tones and rich footage the film by Greg Gerrits picks up and slows down perfectly with the music. From serene lagoons, to bustling buses and back again to a surf lesson at sunset, this gives a taste of what it must be to backpack across the island. Their one month travel route begins in the Hill Country and on to the East coast and ends with the historical site of Mihintale.
Sri Lanka
Andre Wolf keeps it all simple. There's no travel-inducing fancy title and the footage isn't extensively edited, but it gets very up-close, as if he is involved in all his encounters and not just filming them. Oh and that song, spot on – makes you want to snap your fingers as you go along the rickety-rackety Lankan trains.
To experience our island is one thing, but to capture and share it with others is perhaps the best souvenir to take home.