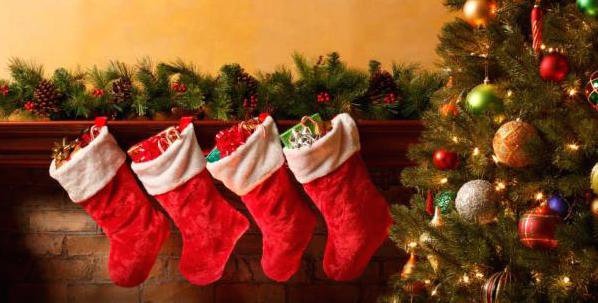 Christmas season is right around the corner, and we bet you can hear the joyous, season-y songs on the radio already. Exchanging heartfelt gifts, cards and spending time with your friends and relatives on this festive occasion are all the customary activities you're going to look forward to, but how about broadening your horizons this year?
Here's a list of organizations that are doing something great this christmas:
Smile Sri Lanka Charity Christmas Carnival 2014 is hosting a carnival at the St. Thomas' College Small Club Grounds in Mount Lavinia for Orphans and Street Kids. On the 28th of December, 2014, you'll have the opportunity to engage with 800 children from Vavuniya, Galle, Piliyandala, Anuradhapura and greater Colombo. They are inviting you to make a difference by volunteering, donating 1500/- per child and/or finding sponsors, in an attempt to donate a large sum of money to the children, as well as school books and different confectionaries that will certainly bring big smiles to their faces, as well as yours.
-You can call them up on 0777 977 787 for further details.
Christmas with Love – STITCH Movement has been visiting orphanages and elders' homes around Colombo during Christmas for 7 years running, and each year they distribute gifts and toys to at least 600-800 people. Every year their volunteering count increases and you can find yourself among the ever-increasing group of people this year. Join them in meeting and talking to these people, or even to coordinate the event and help make it a success. You may also donate gifts or items for the children, such as stationary, school bags, t-shirts, jewellery or different toys like puzzles or building blocks. Here's their event schedule for this year:

– To know more about this, contact the organizers on 0777512416/ 0776975553
Spread A Little Love 2014 is an annual event that takes place in the Maharagama National Cancer Hospital. The organisation raises funds for approximately 175 children and 800 adult patients at the National Cancer Institute. The volunteers follow a fun and engaging itinerary that involves magic shows, goody bags and gifts and Calypso bands that entertain patients in individual wards. They also donate supplies that are used at the Hospital, such as soap, plates, toothpaste, milk powder and chicken essence. This year, they are taking one step further by providing the children and adults with natural wigs and volunteers are even donating their hair, so they never feel the absences caused by their condition. You can help by sponsoring a child for Rs. 500/-, and an adult for Rs. 900/-, along with spending the day with them and spreading the love they may have forgotten they deserve.
-Contact them on 0777675708.
The International Christmas Charity Bazaar is a fund raising event by the International Expatriate Association of Colombo that typically takes place every year, on the first Sunday in December. The unique affair sells items brought to the bazaar by foreigners who live in Sri Lanka from their "home countries". The proceeds are then forwarded to various charities. The sale trades trendy and exotic items as well as foodstuffs that add to the Christmassy feel. If this unique initiative is what compels you, visit their website to know more about their project!
The Sri Lanka Card Project is a beautiful fundraiser that encourages disadvantaged children across Sri Lanka to use their free time and skills to make holiday cards. The cards are sold worldwide and locally, thanks to centres such as The Sri Jinananda Childrens Home in Wellawatte, the Tea Leaf Trust and the Shilpa Children's Home in Colombo 5. Not only do the proceeds go to children's' a home across the country, but the initiative adds colour and hope into these kids' lives. Head over to their website and be charmed by the professional looking cards they've handmade – their Christmas Cards are perfect for this season.
Socialservices.lk gathers different charity events that take place, and if you're in an especially 'giving' mood this Christmas, you may want to participate in these charity happenings in the month of December.
Christmas For A Cause – Join in the carols and Christmas melodies to help the The Prithipura Infants Home in Hendala! Great artists in Sri Lanka like Randy Withana, Sheaam Deen, Nathan Eardly and more will be performing in Lakpahana (14, Reid Avenue, 00700 Colombo) in the open air. They encourage you to bring along your loved ones and make donations, if possible. Either way, it'll be a Christmas to remember.
– There's more information on their Facebook page.
Thanks to these organisations, we'll learn a little more than we usually do on Christmas. How about expanding some of that good ol' joy and love to people who'll repay you with smiles and laughter? After all, Christmas is about that warm feeling in your heart (…and presents!).
Header photo courtesy: Getintravel.com