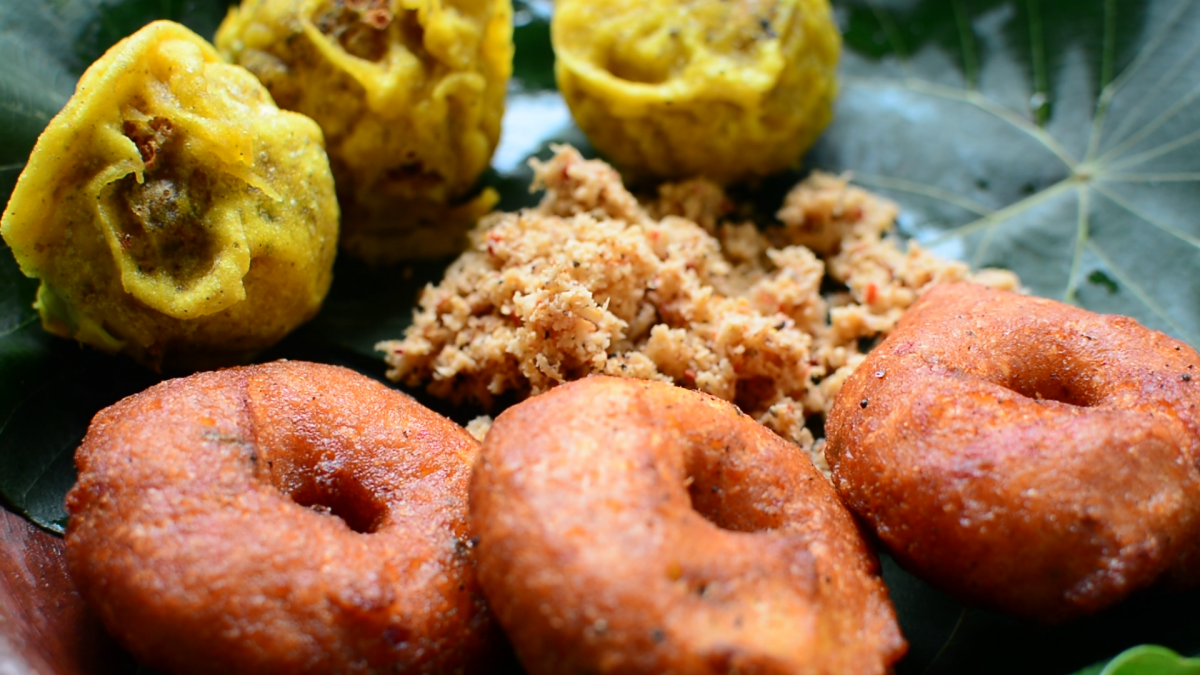 You may have noticed Hela Bojun food courts when travelling out of Colombo. Spacious, with open kitchens, serving quintessentially Sri Lankan food  at subsidized prices, these particular food courts scattered across the island were founded with two intentions in mind: promoting local produce and empowering women. Stereotypical though it may be for women to be empowered through cooking, this idea seems to work. Funded by the Ministry of Agriculture, the Hela Bojun Hal was conceptualised by Dr. Rohan Wijekoon, the Director General of the Agriculture Department in Peradeniya.
Healthy And Local Promotions
One of the Ministry of Agriculture's projects is the Women's Agriculture Extension Programme. Its main objectives are to promote entrepreneurship and food, with a focus on women for the former.
The first Hela Bojun outlet opened in Kandy as early as in 2006. It was a small affair, but its selling points were that it provided delicious and fresh food at concessionary rates.
"We started off with mobile carts and small outlets," Disna Ranasinghe, the Department of Agriculture's Principal Agriculturist for Food and Nutrition, told Roar Media. "[The year] 2012 was the Department's centenary. That's when Dr. Rohan Wijekoon suggested launching this as a larger project," she added.
According to the Ministry of Agriculture's Supplementary Food Crop Promotion Programme, the Treasury had allocated Rs. 300 million to the Department of Agriculture to establish six District Level local food outlets in 2015. The programme was successful and has now expanded to include 15 Hela Bojun Hal across the country. From the initial stall in Gannoruwa (Kandy), they can now be found from Jaffna to Nuwara Eliya, with a new outlet scheduled to open in Matara by the end of December, Ranasinghe said. Additionally, three more stalls are scheduled to open by the end of this month, in Padiyathalawa, Wakare, and Kanthale respectively.
Female Entrepreneurship
Roar Media learns that while the Ministry of Agriculture funded and initiated the programme, it's now being taken up by provincial agriculture departments as well. The establishment of local food sale outlets has provided a means of professional employment for women in rural areas, equipping them with the ability to monetise their existing skills.
"We provide them with space, and with the necessary training. They have to take care of their own resources, like the raw materials, electricity bills, rent for the building and such. Though the outlets provide meals at a lower cost, we calculate the cost of production and then the women simply produce more items. They make a good profit by increasing the number of items they make. They also go through a training programme which teaches them about health and hygiene, customer training, and finance management," Ranasinghe added.
According to her, there are 600-700 women who have found work thanks to the Hela Bojun Hal programmes, and are working with the stalls run by the Ministry. There are more women who work with the stalls under projects initiated by provincial agricultural departments, she said. The Ministry hopes to open three more stalls by the end of this month, in Padiyathalawa, Wakare, and Kanthale respectively.
What To Expect
The food stalls offer all sorts of Sri Lankan fare for unbelievably affordable prices. Best of all, the meals are wholesome and quite filling. The more expensive meals—like cowpeas, and parcels of string hoppers and pittu complete with gravy and sambol—are Rs. 40. Hoppers are Rs. 10 apiece, but Rs. 12 with lunu miris. They also offer polos cutlets and banana blossom cutlets, both which are nearly impossible to find elsewhere. Several other interesting creations are their cowpea wadais, manioc croquettes, corn pittu, kos kottu, and olu rice, all priced between Rs. 20 and Rs. 40. In addition to this, they also make sweetmeats, drinks, and soups.
We dropped into the outlet in Battaramulla, a cheery, spacious place next to the Forest Department. Despite it being early noon, their popular polos cutlets were already sold out. Many of the women we spoke to seemed happy with their work, and reiterated that this was their primary mode of income. They confirmed what the Agriculture Department had told us, adding that they each paid only Rs. 1,000 a month as rent for their stalls.
"How much each woman earns depends on the amount of business a day. We don't make anything in excess either, so it's hard to tag the quantity of resources used. We bring our own ingredients, and then make everything fresh according to our customer's requirements," N. Ayesha, the lady responsible for the spicy batter-fried manioc balls and fresh vadais told us.
Things happen in real time: if they are out of grated coconut, you will have to wait for your sambol until a fresh batch is grated. The women report to work on weekdays from 7am to 5 pm, and on the off chance that there's any food left, it is discarded.
"We don't reuse anything the next day as everything is made from scratch. It's also made of rice flour (haal-piti), and is all vegetarian. We can procure our own ingredients, but the Agriculture Department has outlets where we can easily purchase items as well," she said.
At the risk of sounding adulatory,, the simplicity and success of the project is commendable. The Bojun Hala (food halls) concept has managed to engage women productively, make them self-sufficient, promote local produce, and package it in enticing ways to promote healthy living, all in one. It is Sri Lankan food at its finest, at affordable prices.
All photos courtesy of Thiva Arunagirinathan.