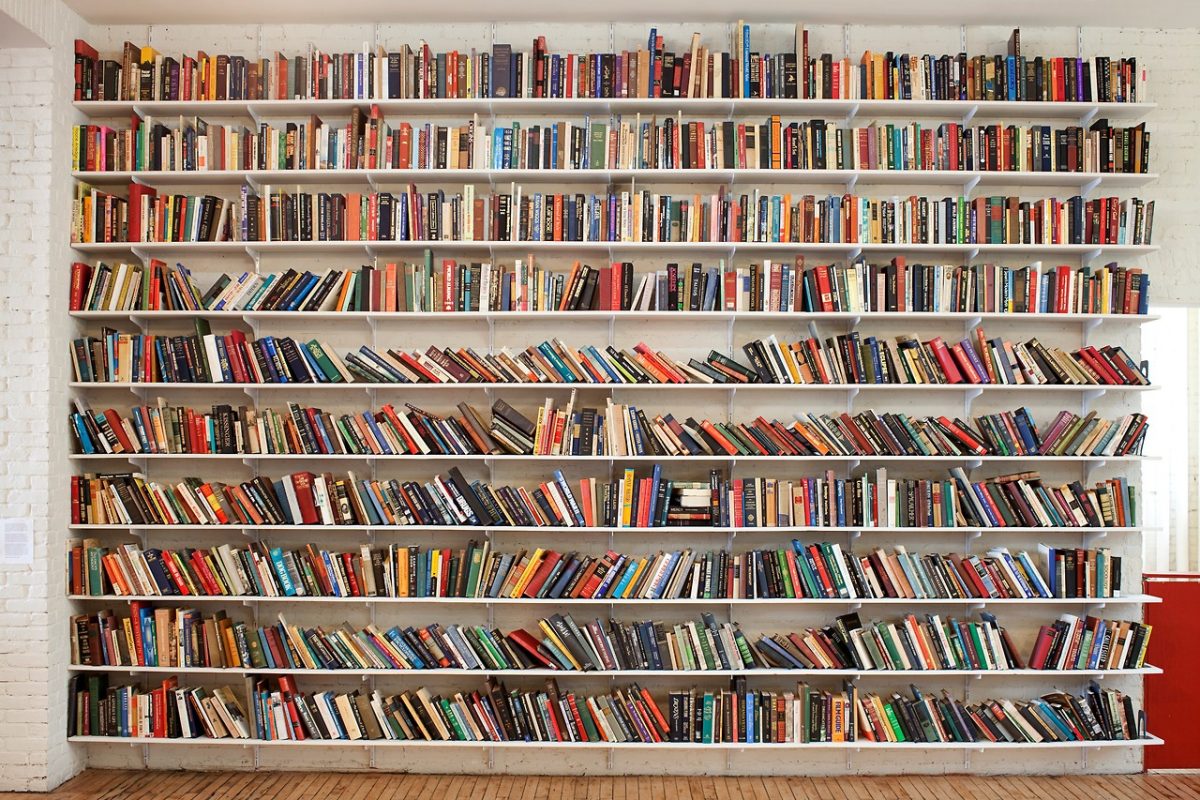 Being a bookworm in Sri Lanka is not without its difficulties. A trip to the closest Sarasavi is likely to offer you only the same range of books you would find at the nearest Vijitha Yapa, Makeens, or M. D. Gunasena – John Grisham, anyone? – and secondhand bookstore finds, while thrilling when they do occur, are too few and too far between.
It's only a matter of time before a seasoned reader wants more.
From paying outrageous shipping, to begging relatives, friends, and friends of friends to hand-carry books across borders, bookworms back in the day (by which we mean only a few years ago) have been known to do some crazy things to get their hands on some good literature.
Fortunately for us, however, there are now simpler, and much less painful, alternatives. So here are some places to consider the next time you're craving a read that isn't stocked at your run-of-the-mill bookstore.
Book Depository
Book Depository is, perhaps, the most well-known online retailer of books, and for good reason. The platform boasts the widest range of English literature, with more than 16 million titles up for offer – that's more than half the number of English language titles to have ever been in print.
The best thing about Book Depository, however, is that it offers free international shipping to a number of countries, including Sri Lanka, with no strings attached. Orders are dispatched through standard international post, so delivery time could range from anywhere between one to two weeks. Although there is no option to track your order, their customer service is quick to respond to any issues that may present themselves in the process.
Better World Books
Better World Books, though not as widely known as Book Depository, has been around for a little while longer, and, like the latter, offers free shipping on all international orders. Their range of titles is not the most extensive, but is significantly wider than what is available locally, and, more often than not, for lower than average prices, with customers having the option to choose between new and secondhand copies of the book they require.
As its name suggests, Better World Books isn't just another online retailer – part of their profit is donated to a number of literacy programmes around the world, including Books for Africa, Room to Read, and the National Center for Families Learning.
Books.lk
Offering only a slightly more expansive range than your average neighbourhood bookstore, Books.lk's saving grace is that it allows customers to make a request in the event they cannot find the book they desire on the website.
A Sri Lanka-based company, orders made with books.lk are delivered, depending on availability, from anywhere between a couple of days to a couple of weeks. Books are hand delivered, and customers are given the option to pay cash on delivery, with no delivery charges levied on orders exceeding a thousand rupees.
Mystica
Relatively new on the scene, and not just limited to books, Mystica, for a nominal charge, functions as the middleman between you and a number of Indian e-commerce websites, including Amazon.in, which is well-known for its inexpensive books.
The process is quite simple – you browse the book section on Amazon, request a quote for the book you desire on Mystica's website, await their response, and confirm your order. We have it on good authority that the process is as smooth as it sounds, and that the orders will get to you in one piece.
While there is a delivery charge, as well as a handling levy, the low prices on most Indian websites sometimes make this option the easiest on your wallet.
Book Swap
If online shopping and credit card transactions make you uneasy, the Book Swap Colombo Facebook group might function as a happy middle. Founded by mother-daughter duo Chandrika Gadiewasam and Nadeesha Paulis, Book Swap is a Sri Lanka-centric community of book lovers, hailing, despite the name, from all parts of the island.
Looking for a book is as simple as making a post on the group's timeline and hoping that one of its members will have what you're looking for, either to sell or swap. There is no guarantee that you will find a specific title, but if you do, you can arrange to collect it at your leisure, or just pick it up at the next community meetup.
Whether it's being strapped for options or trying to get your hands on a book that seems available everywhere but here, a bookworm in Sri Lanka isn't always the easiest thing to be. The above options do, however, go a long way in making things a lot simpler – and easier on the wallet… assuming, of course, you manage to keep the book hoarder in you in check.
Featured image credit: Matthew Septimus/MoMA PS1