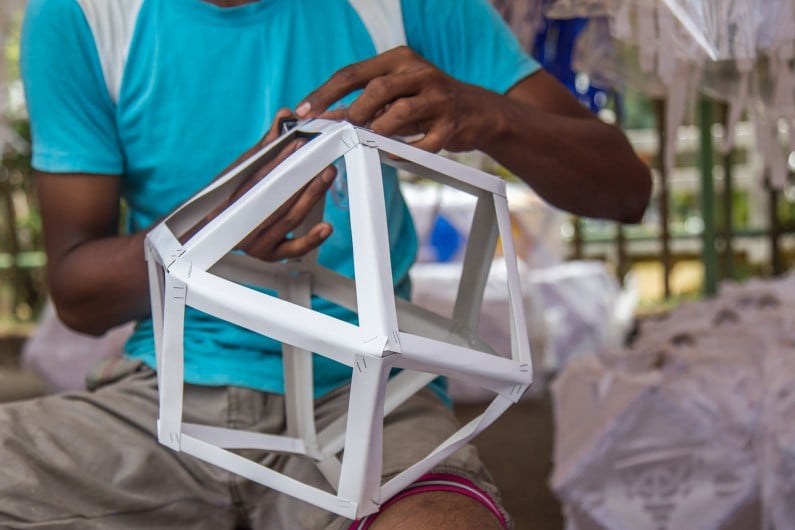 Every year, millions of Buddhists across the world celebrate the birth, enlightenment, and death of Gautama Buddha. In Sri Lanka, where Theravada Buddhists make up around 70% of the population, the celebration of Vesak is particularly exuberant, with lanterns, Buddhist flags, and pandals adorning every street corner.
In fact, it was Sri Lanka who played a key role in bringing Vesak to the world stage. In 1999, former Foreign Minister Lakshman Kadirgamar, made a speech at the United Nations General Assembly, proposing to make Vesak an international holiday observed by the UN.
In Colombo, where Vesak is celebrated with much pomp and pageantry, the streets seemingly change overnight, in the days leading to Vesak. However, behind every lantern, flag, and pandal, is hours of hard labour and meticulous craftsmanship.
Here's a snapshot of the kind of work that goes into bringing you Vesak every year, here in Colombo.
Text by Shiran Illanperuma