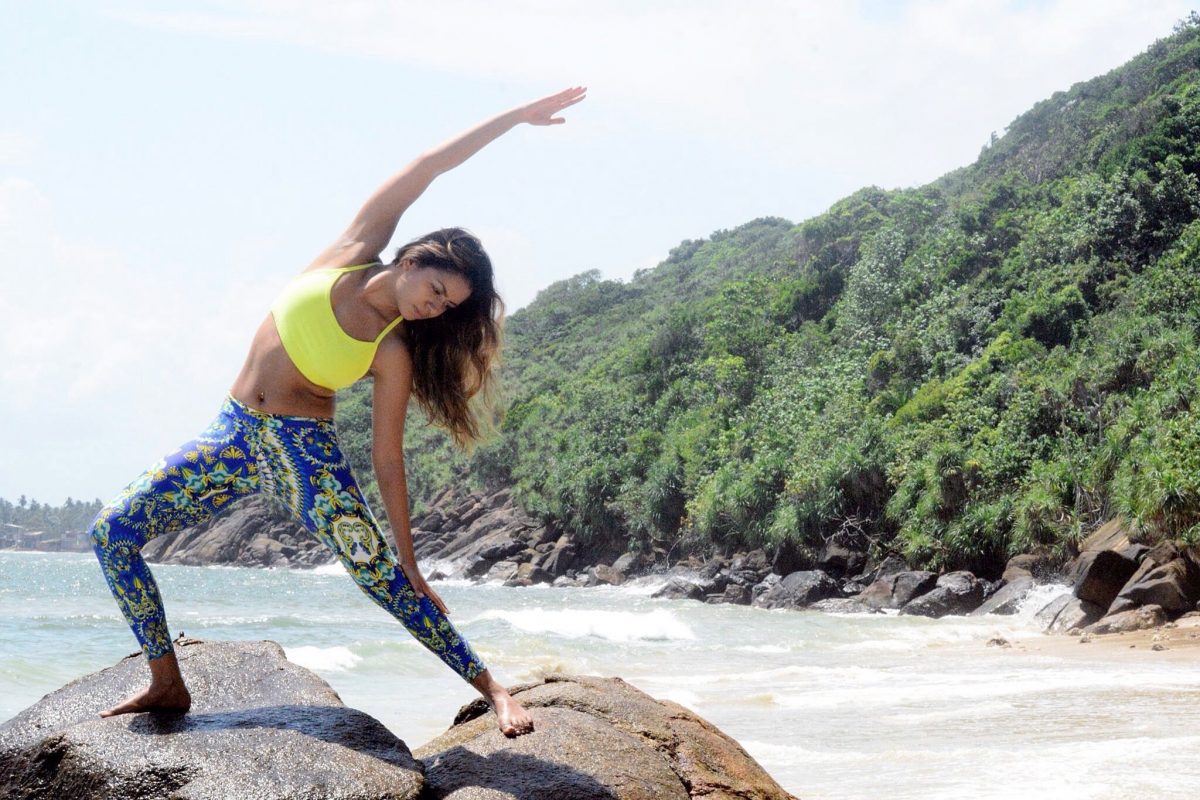 The year may be drawing to a close, but it still isn't too late to take control of your mind and body, we think. It has been almost 50 years since yoga was unveiled to the world outside India, where it was guarded by elite practitioners for centuries. Today, it is one of the most popular ‒ and even most loved ‒ forms of exercise all over the world. Yoga, when practiced regularly, brings amazing benefits in the form of self-awareness, inner peace, relaxation, strength, flexibility, and overall good health.
But with this popularity has come many, many styles of yoga that have been developed over the years. All of them borrow from the traditional styles, but are designed for the modern person with needs and lifestyles that are very different from the times in which yoga was first born. Traditional styles still remain popular, too, and are a great gateway for those new to yoga. However, a look at the schedule of any yoga studio can leave you confused, if you aren't very aware of these styles.
Here, we take a look at a few yoga styles, both old and new, to help you understand what each of them encompasses, and where you can learn in and around Colombo:
Hatha Yoga
Hatha Yoga is the most commonly practiced style of yoga, originating in Northern India as far back as over 5,000 years ago. It was practiced by the Brahmans and mystic seers as a form of exercise for the mind. But it wasn't until the second century BC that it became an organised concept, which is owed to a man named Patanjali. He focused on the physical aspects of the practice, which allows one to understand the mechanics of the body and then use postures to drive one's energy to specific directions. 'Hatha' is the combination of ha (vital life force) and tha (mental force).
This is a great style for yoga newbies, as all forms of yoga are derived from the Hatha practice. "A Hatha practice is movement interlaced with breath, which brings you into your body, shows you where you are resisting or where you are imbalanced and urges you to focus on those parts; whether physical, psychological, or emotional," says Christina Syms, a yoga practitioner and instructor in Colombo. "Movement unified with breath is the initialisation into the yogic science and the essence of learning to use the breath is where the transformation in your life happens."
The sequences of asanas (postures) that are practiced during Hatha yoga help to align your skin, muscles, and bones. These postures are also designed to open the many channels of the body—especially the main channel, the spine—so that energy can flow freely.
Christina conducts mixed level Hatha yoga classes at The Om Space, Body Bar and Prana Lounge, in Colombo 5 and 7, respectively. Both studios also have Hatha yoga classes conducted by different teachers, as well. You can also learn Hatha yoga at the Nanda Sri Hatha Yoga Institute (various locations).
Kundalini Yoga
Kundalini Yoga is also a popularly practised style of yoga, designed to awaken the energy of the spine. A typical Kundalini Yoga session will include meditation, breathing techniques, chanting and asanas.
Kundalini, too, has an interesting history. The word kundalini translates to 'coiled snake' in Sanskrit. Before Buddhism and Hinduism were born in India, it was a religious belief that each individual possessed a divine energy at the base of the spine, thought to be the energy of creation. The practice of Kundalini Yoga arose with the belief that, as humans, we must 'uncoil the snake' – awaken the Higher Self – and turn potential energy into kinetic energy. The earliest mention of it appears in the Upanishads (circa 1,000 to 500 BC), a collection of sacred Vedic writings.
Kundalini Yoga was unheard of beyond India until Yogi Bhajan, a Sikh, visited California in 1968. Having witnessed the hippie cultural revolution that was taking place at the time, he decided he would teach it to those outside its elite group of practitioners, believing to have said: "It is everyone's birthright to be healthy, happy, and holy, and the practice of Kundalini Yoga is the way to claim that birthright."
According to the Prana Lounge website, Kundalini Yoga "balances the glandular system, strengthens the nervous system, and enables us to harness the energy of the mind and the emotions, giving us the freedom to act, not react emotionally." It is also known as the Yoga of Awareness, as it focuses on self-awareness.
Classes in Kundalini Yoga are available at both the Prana Lounge and The Om Space. There several retreats that take place across the island, which include Kundalini Yoga practice, such as Mirissa Yoga.
Forrest Yoga
Forrest Yoga is a modern progressive style of yoga, named after its creator, Ana Forrest. The practice draws from three traditional styles, Iyengar, Ashtanga, and Hatha. It was founded on four pillars: breath, strength, integrity, and spirit.
"Forrest Yoga is designed for the metropolitan person: especially the overtly busy, highly-stressed individual who suffers from various modern day illnesses and injuries. It's for the person who feels disconnected to their body, who has a scattered or cloudy mind – the person who feels out of touch with life. Stress, anxiety, depression, insomnia, joint-issues, breathing issues, lower-back injuries or compression, post-accident rehabilitation, post-major illness recovery, post-natal depression and much more are reasons why Forrest Yoga was created," explains Syms, who also teaches this style.
A Forrest Yoga session will include meditation, breathing techniques, physical poses, and deep relaxation, making it accessible to anyone, at any level. "It will guide you to heal the connection between your mind and your body, so that you develop an awareness of who you really are, what is important to you and use that insight to create the life you really desire," says Syms.
You can take a Forrest Yoga class with Syms at The Om Space and the Prana Lounge.
Vinyasa Yoga
Vinyasa Yoga, sometimes called Vinyasa Flow, is also a contemporary style of yoga, influenced by Ashtanga Yoga. It is characterised by its sequences of poses, hence the name 'flow', as opposed to more traditional practices that focus on only one pose at a time.
The word vinyasa translates to 'connection' while others believe it means 'arranged in a special way'. Vinyasa Yoga involves movement that is synchronised to a breath, and a typical class will have a lot of variety, in both movements and pace, depending on the teacher. Generally, it combines a good workout as well as a yoga experience. The Prana Lounge claims its vinyasa classes are almost dance-like, trying to combine the dynamics of the flow with an alignment-based practice, mindfulness of the movements, with a deep relaxation at the end.
Over time, the practice of vinyasa yoga can help to tone the muscles, feel more relaxed, reduce stress and improve general health. It can also help to have better focus and awareness, and improve strength and flexibility.
You can take a Vinyasa Yoga class at Body Bar and the Prana Lounge.
Ashtanga Yoga
Ashtanga Yoga is a style believed to have been recorded by the sage, Vamana Rishi, in the ancient manuscript, Yoga Korunta. The name translates to 'eight-limbed yoga' because, according to Patanjali, there are eight spiritual practices that one must follow to attain internal purification for revealing the Universal Self: yama (moral codes), niyama (self-purification and study), asana (posture), pranayama (breath control), pratyahara (sense control), dharana (concentration), dhyana (meditation) and samadhi (absorption into the Universal).
However, the practice of Ashtanga Yoga as we know it today is credited to K. Patthabi Jois, who discovered the Yoga Korunta. A class is physically demanding that involves the synchronising of breath and movement (which is how it influences Vinyasa Yoga) and can be an intense mind-body workout. A typical class will include a set of asanas, channel energy through the body using bandhas (locks), and concentrate on singular points using drishti (gaze) in asanas.
Ashtanga Yoga has many benefits when practiced regularly, including building core strength and toning the body. It also helps to lubricate joints and massages internal organs, and promotes inner peace and mental clarity,
If you are completely new to yoga and are suffering from any kind of medical conditions, it is important to consult with a doctor first, and also keep your teacher informed. Many qualified teachers will then exempt you from certain postures and movements, or instruct you on a variation. The Yoga Journal has a great, comprehensive guide to getting started with yoga, which you can read here.
Featured image: Christina Syms