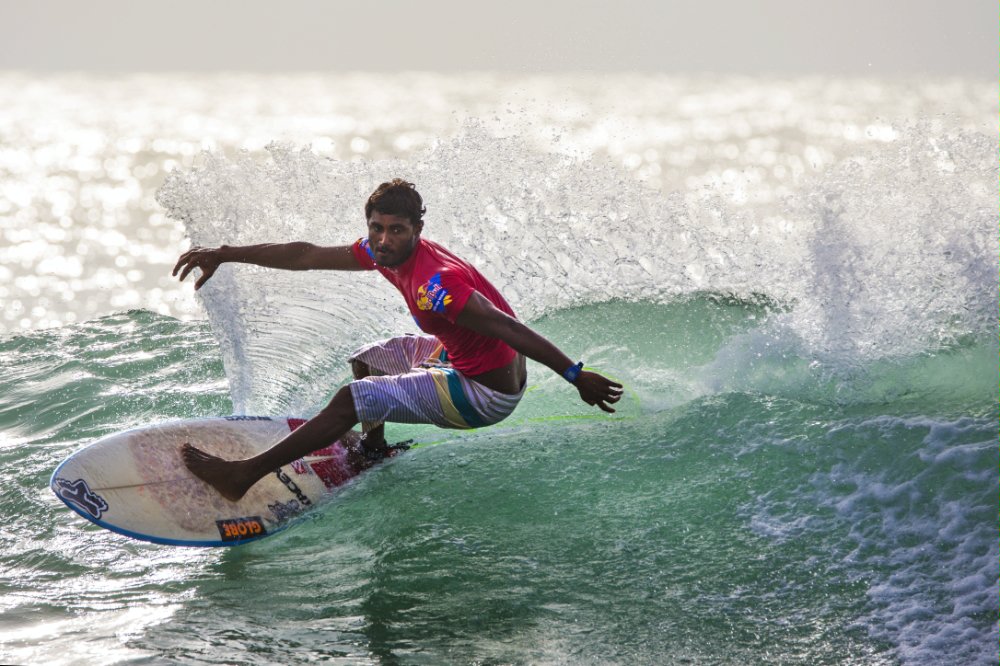 Arugam Bay, the surf capital of Sri Lanka, will once again play host to Red Bull Ride My Wave, one of the most highly anticipated events in the global surfing calendar. On July 23rd, pro surfers from all over the world will go head-to-head between Whiskey Point and Okanda Bay in Arugam Bay to be the undisputed champion of Red Bull Ride My Wave 2015.
Hosted by officials from the Association of Surfing Professionals, the competition will go on for three days under strict international surfing rules and regulations, culminating in the finals on July 25th.
While local surfers will undoubtedly have an edge over the international competitors this year, the competition is guaranteed to be stiff – which means more excitement for spectators.
This combination of homegrown and international talent promises to promote Sri Lanka as one of the best surfing destinations.
RedBull, as a brand known for its enthusiastic and hands-on promotion of high octane sport and adventure, has been actively involved in surfing events for several years, on every continent around the world. Last year's event, also at Arugam Bay, that pitted local surfers from the two coasts against each other helped raise the profile of Arugam Bay as one of the most sought-after surfing spots in the region, if not the world.
Surfing has gotten so big in Sri Lanka over the years that what used to be a pastime for adrenaline junkies has now evolved into a professional and highly competitive sport, driven by passionate surfers scattered around the island's coast and amply supported by RedBull's successful series of surfing projects.
For example, in 2013, Red Bull Sri Lanka held the Local Hero Tour with Peruvian Pro Surfer, Gabriel Villarán, who ran workshops and judged an intense competition where 30 young Sri Lankans showcased their talent on the beaches of Arugam Bay.
It was the success of this event that led to the foundation of international pro-surfing in Sri Lanka, leading to the very first RedBull Ride My Wave event last year.
The event takes place from the 23rd to the 25th of July in Arugum Bay. It's a fun event to watch live or you can follow Roar on Snapchat (roar.lk) for live updates. If you'r interested in contesting, you can register here.