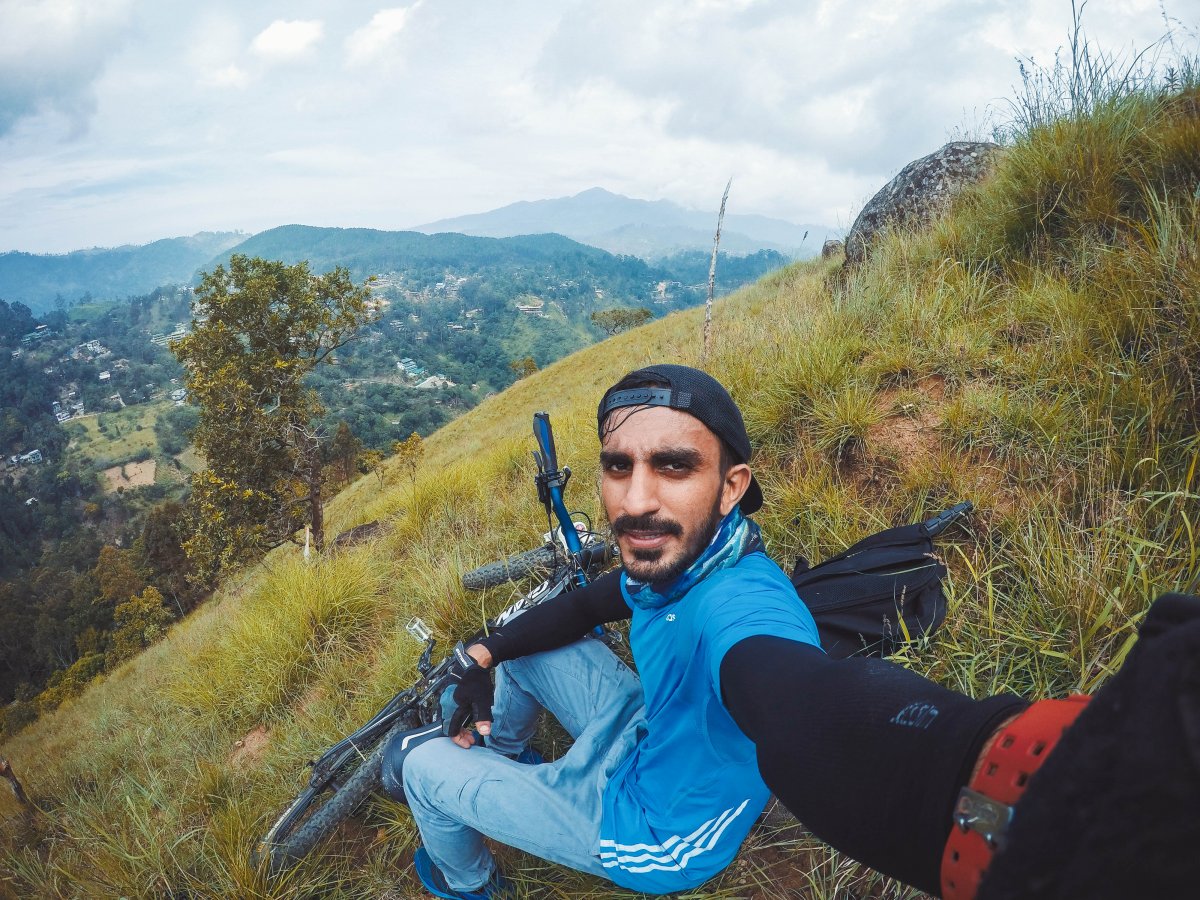 When did you start biking?
I think I started around the age of 10 or 11 when I cycled to school. I grew up near the Galle Fort and cycling was how everyone got around – waiting for buses and taxis was not common for us. And every day after school instead of going straight home I liked to ride around a bit, exploring different areas nearby. 
How did cycling to school evolve into mountain biking?
I think it evolved with my love of discovering new places, new experiences. I used to ride down random side-roads that connected to the main road. And I loved seeing a different, less-explored part of the city. With mountain biking I get to see places and views that you wouldn't normally see if you're travelling by car or train. Just a few months back I took my bike, went to Dambulla and spent two days discovering the area.
When you started, how did you go about training yourself in the sport?
I didn't really go to a trainer or a professional per se – everything I know is all self-taught. Mainly because there wasn't a platform for riders to connect at the time. So I didn't have a way of finding any professionals locally. But I did watch a lot of YouTube videos on other riders, how they did their tricks, what are the things to watch out for and how to perfect my technique. 
How would you describe the current mountain biking culture in Sri Lanka?
These days with groups like Pedal Pushers, Boralu Boys and Colombo Mountain Bikers there's a lot more interest and enthusiasm about mountain biking. We have a lot of foreigners coming here to explore our trails and the island offers them both flat trails by the beach and more challenging trails in the mountains. I think it would be cool if foreigners can experience local culture through mountain biking as well – just taking a trip down a trail, meeting some locals, and having a cup of tea. 
What traditions are unique to Sri Lanka's mountain biking culture?
Going up to the mountains, getting lost in the trails and meeting the locals- there's nothing like it. And locals here are so friendly, always ready to offer you a meal and even a place to stay, expecting nothing in return.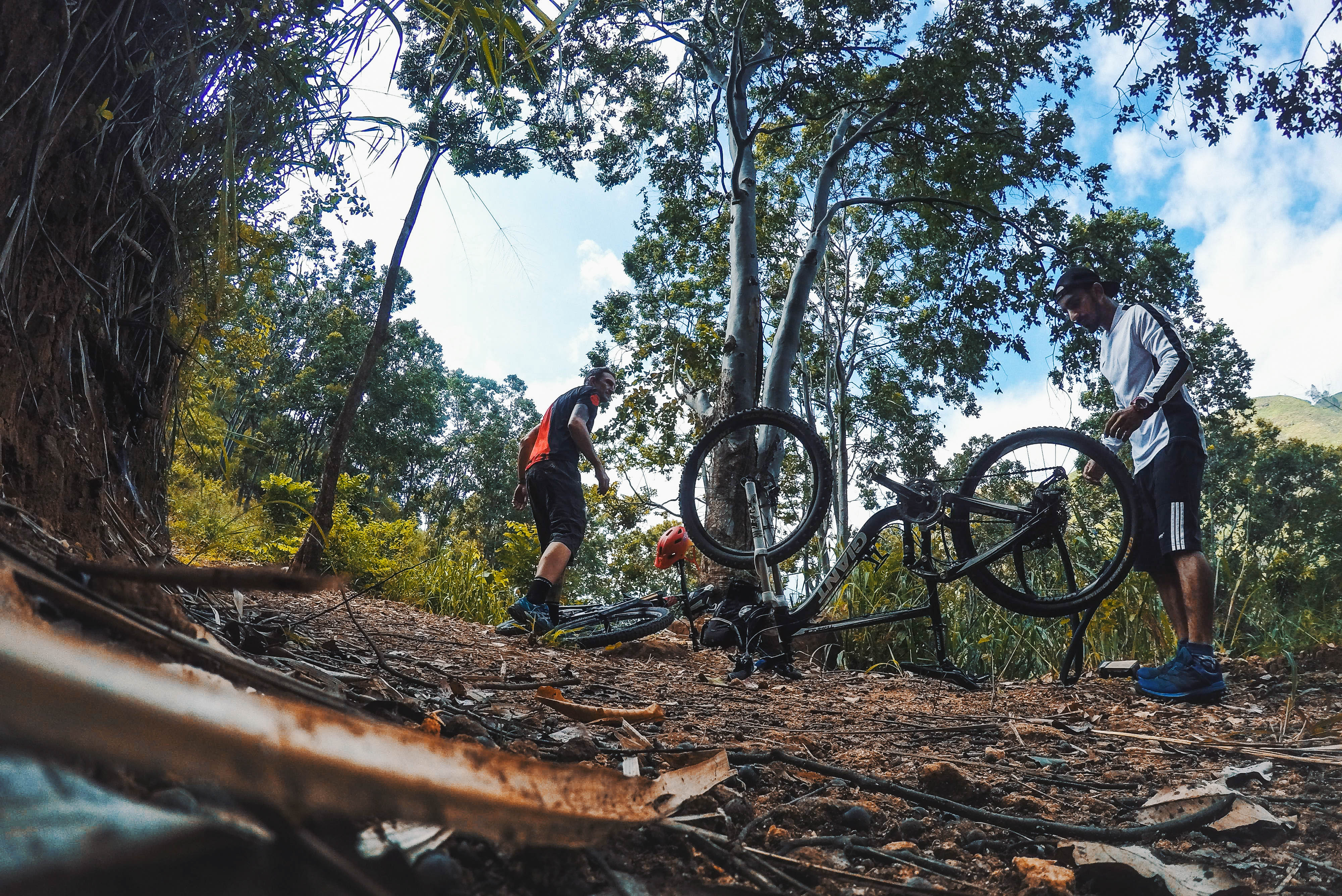 What are your favourite mountain biking trails in Sri Lanka?
I love the trails in Haputale and Ella. The mountains offer a range of surprises and challenges that a flat trail doesn't usually offer. One of the trails I've always wanted to check out is the Devil's Staircase. I'm beyond excited to try that for the first time with Mountain Dew Ride360.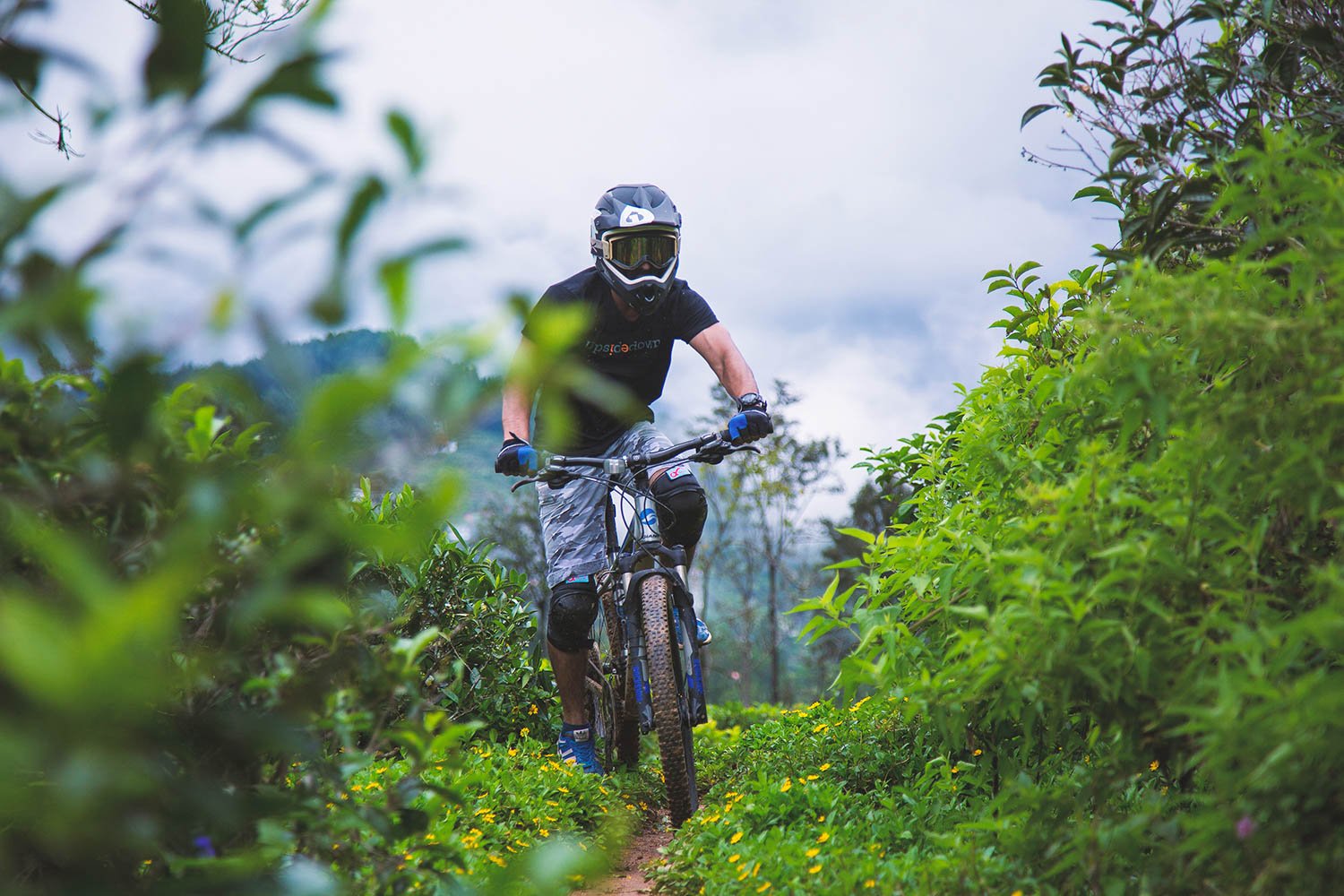 How do you prepare before going on a trail?
I always start by researching the trail I will be going on. I try to find as much information as possible by looking at images and maps, seeing reviews from other riders. Then before I go I pack up my toolkit, tire patches and spares. Oh and also energy bars – they are a must!
How important is physical fitness when it comes to mountain biking?
I don't do any extreme diets or exercises, but a healthy fitness level is very important for riding.
As a rider I would say that endurance is the most vital factor. If you can ride for a long time on a flat trail then you can start building up with more complicated trails as you get better, more confident and perfect different techniques.
Do you prefer to ride alone or with a group?
I prefer biking solo. It gives me the freedom to take things at my own pace. But then again, it's a totally different and fun experience when you ride with a group. My best friend has been riding with me since we were kids. Him and I have explored so many trails together. And sometimes I take some of my friends on biking trips with me.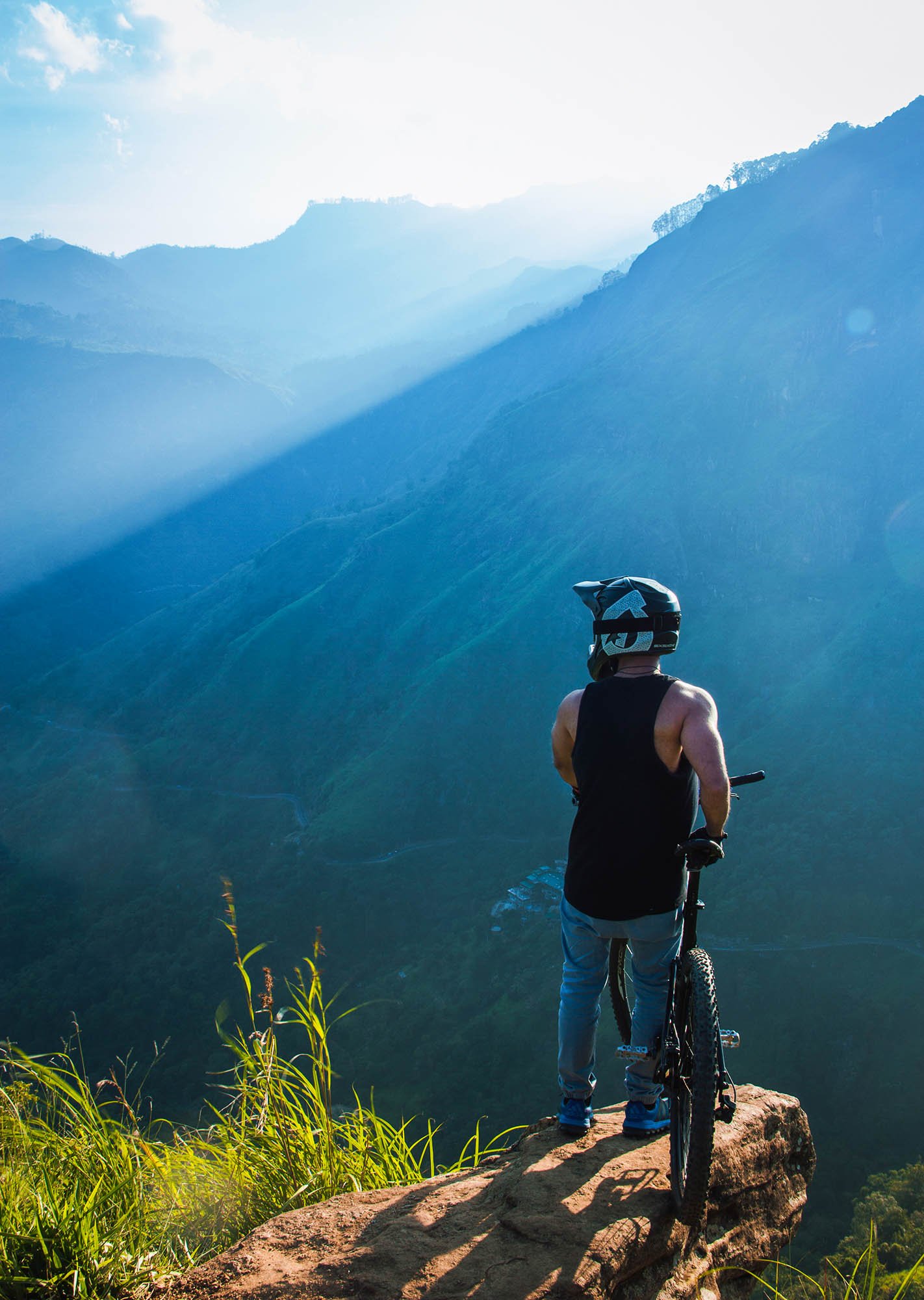 Have you had any major accidents while mountain biking?
There's way too many to tell to be honest. But I do remember one time which was actually recorded by my friend who was riding behind me. We were on a trail in Ella, with a steep downhill and I didn't notice how bad the drop was until I was going down on it. Thankfully I was wearing the full-face helmet at the time, so I was well protected. I lost my balance on a bend and fell right near the edge of the cliff. 
What drives you to keep on biking despite the risky nature of the sport?
It's the thrill of it. How every fall, every challenge just pushes you to do something even crazier. Even with the fall in Ella the first thing I did when I got back up was to high five my friend. It's an exhilarating rush that I've never found anywhere else. 
What advice would you give to someone who is interested in mountain biking?
I think currently there's a lot more opportunity to train so that's always a good start. You can always see how you like cycling on flat trails first, build up your endurance, research on the different kinds of bikes and gears once you are familiar with the motions of biking and see what works for you, because it's different for everybody. 
But before any of that, the very first step that will start a whole new adventure in anyone's life , is to let go of the fear and start riding.