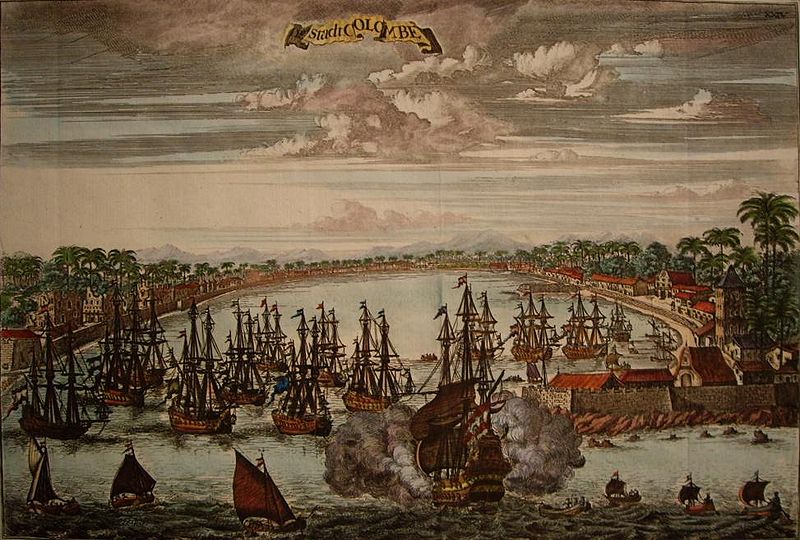 Sinhala and Tamil New Year is almost upon us, and as preparations begin for the festivities that mark the end of the harvest season, we thought we'd take a look at some of the traditions and customs that have come to characterize the holiday.
In Sinhalese, the new year is known as Aluth Avurudda, while in Tamil the new year is known as Puthandu or Puthuvarusham. For the Tamils, the holiday marks the first day of the Tamil month Chithirai, while for the Sinhalese it marks the movement of the sun from Meena Rashiya (the house of Pisces) to Mesha Rashiya (the house of Aries).
Both Sinhalese and Tamil families begin preparations for the new year by cleaning their houses. Unused items are discarded, broken items repaired. In many homes, a fresh coat of paint is applied in the runup to the holiday that typically falls on April 13 and 14 on the Gregorian calendar.
In Tamil homes, entrances are decorated with colored rice powder in elaborate designs called kolam. Kolams are believed to bring prosperity and ward off evil spirits from the home. Kolams are typically drawn by the females of the house, the day before new year dawns.
Both the Sinhalese and the Tamils prepare a variety of food items for sharing and consumption during the new year. The Sinhalese call these kevili, while the Tamil refer to them as palaharam. Sinhalese kevili include the following:
Kavum – a deep fried oil cake made from rice flour, treacle and sugar.
Kokis – a deep fried, crispy wheel-shaped snack made from rice flour and coconut milk
Mung kavum – a diamond-shaped sweetmeat made from rice flour, green gram flour and treacle
Asmi – an intricate sweet made with milk, coconut milk, rice flour and cinnamon leaves, decorated with a sugary syrup
Athirasa – an oil cake made from jaggery and rice flour
Bibikkan – a moist cake made with  shredded coconut, jaggery and semolina. Chopped dates, candied peel, cashew nuts and ginger preserve are often added
Aluwa – a diamond-shaped soft sweet made from rice flour and coconut or palm treacle.
Undu Wel – a deep fried, coil-shaped sweet made from rice flour and Urad dhal, soaked in sugar syrup
Tamil palaharam include:
Payatham Urundai – a ball shaped sweet made from green gram flour, roasted rice flour and coconut
Payatham Paniyaram – a spicy green gram snack made from green grams and red rice flour
Ariyatharam or Seeni Palagaram – a sweet that is similar to the Sinhalese athirasa, made with raw rice, sugar and cardamom
Sippi sohi – a sweet that resemble sea shells, made from rice flour, black gram flour, coconut and sugar
Ellu Pagu or Ellu Urundai – sesame balls, made from black sesame seeds and jaggery syrup
Ladoo – a variety of ball shaped sweets made with different ingredients, such as Rava Ladoo (semolina, ghee, sugar) and Boondi Ladoo (made from sweetened, fried, chickpea flour)
Jalebi – deep-fried all-purpose flour coils, soaked in sugar syrup
In addition to these, Sinhalese make milk rice, or kiri bath, to be eaten with the hath maluwa – a dish made up of seven vegetables and fish ambul thiyal (sour fish). Tamil families make rice (sometimes milk rice) and curries, while also serving a number of savoury items such as murukku, vadai and 'mixture'. Tamils also make a special dish called pachadi for the new year. Pachadi is a heady mix of sweet and sour, made from mangoes, spices, sugar and bitter neem leaves. It symbolises the mix of experiences that can be expected in the new year, and serves as a reminder to partake of life with equanimity. Fresh fruit, especially bananas, are an integral part of both the Sinhalese Avurudda and Tamil Puthandu table.
Sinhalese mark the period between the end of the old year and the beginning of the new year with a period of nonagatha—also known as punya kalaya, where time is spent in religious observances and no work is done, not even cooking.
It is also customary for the Sinhalese, especially in the village areas, to partake of a herbal bath before the new year arrives. This is done after receiving a nanu—the anointing of the head with mustard or gingelly oil. The anointing is generally carried out by a male elder in the family, or by a priest at the temple. The herbal bath is made up of a variety of leaves like imbul, divul, kolong, kohomba, bo, karanda or nuga, depending on the day, with imbul on Sundays, divul on Mondays, kolong on Tuesdays, kohomba on Wednesdays, bo on Thursdays, karanda on Fridays and nuga on Saturdays.
Tamils also partake of an anointing, when a concoction known as maruthu neer is applied on their head before taking a bath on the morning of the new year. The maruthu neer is made up of herbs, selected flowers and leaves, milk and saffron and is prepared by Hindu priests. After applying maruthu neer, Tamils partake of a herbal bath before leaving for the kovil to make their offerings and thanks to the gods.
Sinhalese and Tamils also traditionally seek the blessings of elders in their families. This is done in Sinhalese families with the offering of betel leaves to elders, while in Tamil families, an exchange known as kai vishesham takes place, where betel leaves, flowers and money is gifted by the elders of the family to the younger members.
After the morning rituals, both communities open up their homes to receive friends and families. Crackers are lit to signify the beginning of the new year and food is partaken of and various traditional indoor and outdoor games played. The games played by the Sinhalese and Tamils are very similar, and include kabbadi, kana mutti bindeema – or mutti udaithal in Tamil, kamba adeema – known as kayiru illuthal in Tamil and a variety of other board games including chess and draughts.
It is clear that despite differences in customs, these two communities in Sri Lanka are bound by several similarities, as exemplified in these shared customs and traditions revolving around the new year festivities.
Cover: Women folk of the Tamil families hand draw kolam outside the entrance of their homes in anticipation of Puthandu. Image courtesy designhouse.blogspot.com