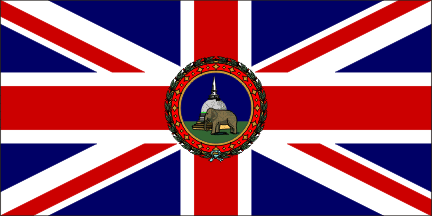 Sri Lanka has a weird mixture of street names that vary from people's surnames (Barnes Place), a combination of two words (Andarawatta Road) to names containing one word description of a fact (Galle Road). Where did these names come from?
It's been 200 years since the British colonized our country and some of its vestiges were left behind in the form of architecture, language, culture, development and landscape. We are taking a quick look at some of the English street names that were influenced by British Governors and what hand they played in changing our country. Therefore, the next time you go past one of these streets or you live down one of them, you will know why they're such a big deal.
Guilford Crescent
Named in honour of Sri Lanka's first British Governor, Fredrick North, who was later elevated to Viscount Guildford even though he never managed to take over the Kingdom of Kandy.
Year: 1798-1805
Maitland Place
The road on which The Floor by O! is located at, is named after Governor Thomas Maitland who introduced trial by jury to Ceylon. However, he is infamous for his love for the local dancing-girl, Lovinia. When he constructed his house in 'Galkissa', he built secret tunnels leading right up to Lovinia's house. Later the town name changed to 'Mount Lavinia', in honour of Lovinia. In 1920, the tunnel was sealed up and the governor's palace is now the Mount Lavinia Hotel. If you want the whole tale, have a look here.
Year: 1805 – 1812
Brownrigg Road (Renamed Keppetipola Mawatha)
The road was renamed due to the reason that Governor Robert Brownrigg was the first to annex our lands to the Western Empire and thus giving complete control of the country to the British. We'd probably approve this name change.
Year: 1812 – 1820
Barnes Place
Governor Edward Barnes managed to have a few roads named after him in his day including the Colombo – Kandy road, as he directed the construction of it. He also made the first census of the population and introduced coffee cultivation based on the West Indian system.
Year: 1824-1830
Horton Place
Governor Robert Wilmot-Horton saw the birth of the current Education Department and Sri Lanka's newspaper world through the School Commission and the Colombo Journal. Horton Plains in Nuwara Eliya is named after him aswell.
Year: 1831-1837
Mackenzie Road
A commemoration to Governor James Alexander Stewart-Mackenzie, who built asylums for the mentally deranged, and the one person who personally went to see the condition of the Veddahs. Unfortunately, they presented him with virulent fever and he retired early.
Year: 1837 – 1841
Torrington Square
The Viscount Torrington is remembered for his harsh punishments on those who rebelled in 1848. The home government called him back, but the water fountains of Torrington Square still reminds a niche few of the horrors.
Year: 1847 – 1850
Ward Place
Governor Henry George Ward earned his respect by introducing telegraph systems for Sri Lanka to connect to the rest of the world. It was his actions that also brought the Colombo – Kandy railway. Even though he was requested to extend his work, he died of cholera working at another colony. Shouldn't have left Sri Lanka!
Year: 1855 – 1860
All things Gregory (Gregory's Road, Lane, Place etc.)
Governor William Henry Gregory is famed for building the pier of the Colombo Harbour and updating it to compete with the world. Now Gregory's Road is famous for Colombo International School and Goethe Institute. How times have changed.
Year: 1872 – 1877
Gordon Gardens
Governor Arthur Hamilton-Gordon is responsible for the nine provinces the country was lined into and more importantly, initiated the holidays that were close to 'natives' such as Vesak, Hajj, Avurudu (April). Fun detail: Sri Lanka has the most amount of public holidays in the world!
Year: 1884 – 1890
Ridgeway Road and the Lady Ridgeway Hospital
Governor Joseph West Ridgeway extended the railways to Jaffna, and introduced electricity to the City of Colombo. Yay!
Year: 1896 – 1903
MacCullum Road (Renamed D. R. Wijewardena Mawatha)
Governor Henry Edward MacCullum's reforms led to the Donoughmore reforms, which ensure the sovereignty of Sri Lanka.
Year: 1907 – 1912
Anderson Road
Governor John Anderson helped eased the harsh measures that the Sinhala people were subjected to during the 1915 riots, and was the only governor to die on Lankan soil.
Year: 1916 – 1918
Clifford Place
Governor Hugh Clifford was responsible for increased salaries for teachers and extending the railway to Puttalam. One of the last of the British Governors to have a street named after him.
Year: 1925 – 1927
After Governor Clifford, there was a decline in roads and streets being named after British Governors. Probably considered less crucial as the exotic crown and the throne of our kings were handed back from England to Sri Lanka. Since 1948, the street names have changed to commemorate others who have made a significant impact to our country.