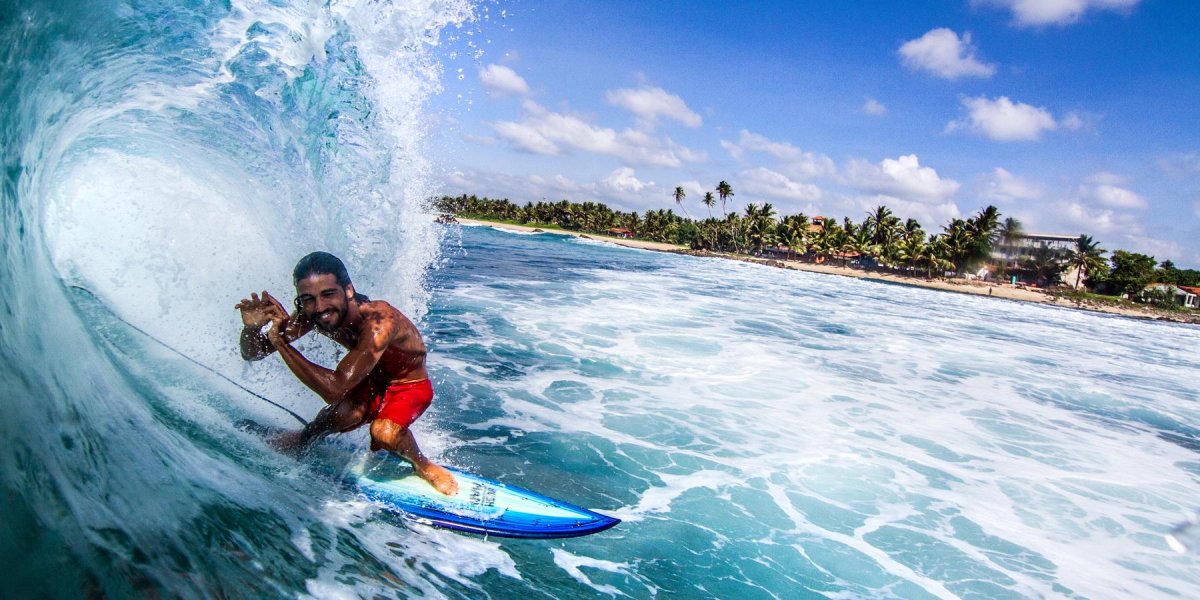 A tropical paradise with a variety of breaks to suit any surfer from beginner to advanced, Sri Lanka is known for its beaches and cozy nooks that make surfers feel right at home. However, surfing didn't become a local favourite until the 1960s, when a group of young Sri Lankans walked into the waters of Mount Lavinia beach and experienced the thrill of surfing for the first time. Today, surfing has evolved from being a curiosity brought to the island by foreign surfers to one that Sri Lankan adventurers love.
Although the interest in surfing grew steadily, it wasn't easy to learn the art of surfing without professional guidance and equipment. Those who got into the water learned to surf by watching and talking to foreign surfers and tried out the moves themselves with either broken boards or boards gifted by visiting surfers.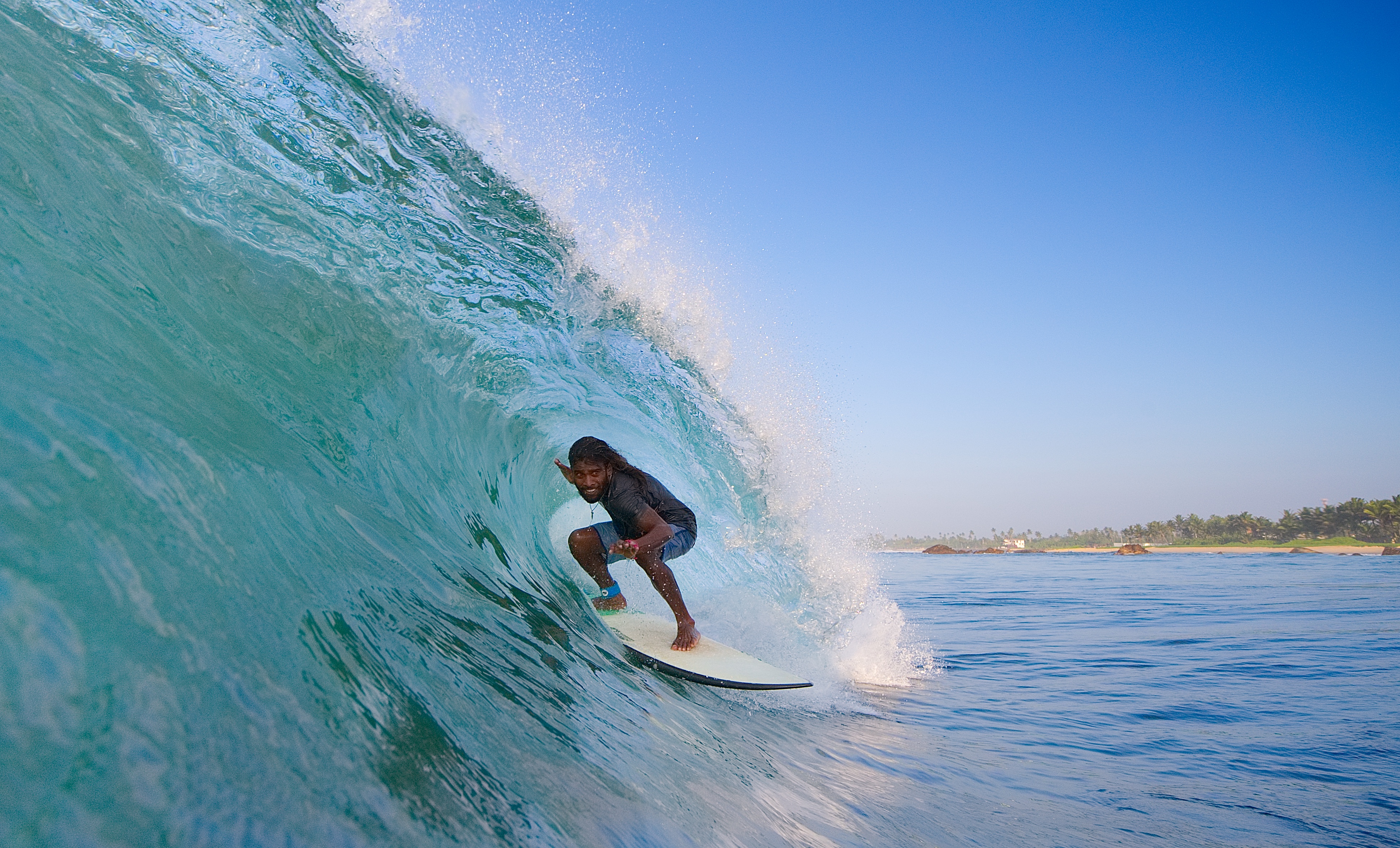 As beautiful as the beaches are, it's important to remember that there are reefs surrounding the island that surfers must learn to navigate. Careless behaviour in these waters could lead to severe injuries and even being careful, many amateur surfers tend to scrape up against the reef while paddling out.
As the years went by, the once-young surfers grew up and built communities based on surfing in their home towns and started teaching a new generation of surfers, passing down their knowledge and carefully avoiding their old mistakes. 
As the tourism industry grew, so did surfing and the necessary facilities. This allowed local surfers to get training and equipment they needed. They then built guest houses and surf schools which allow them to keep on surfing, connect with both local and foreign surfers all year and earn a living through it. The foreign surfers who became friends with local groups were keen on staying for long periods and help the Lankan surfers learn correct techniques, movements and how to compete at international standards.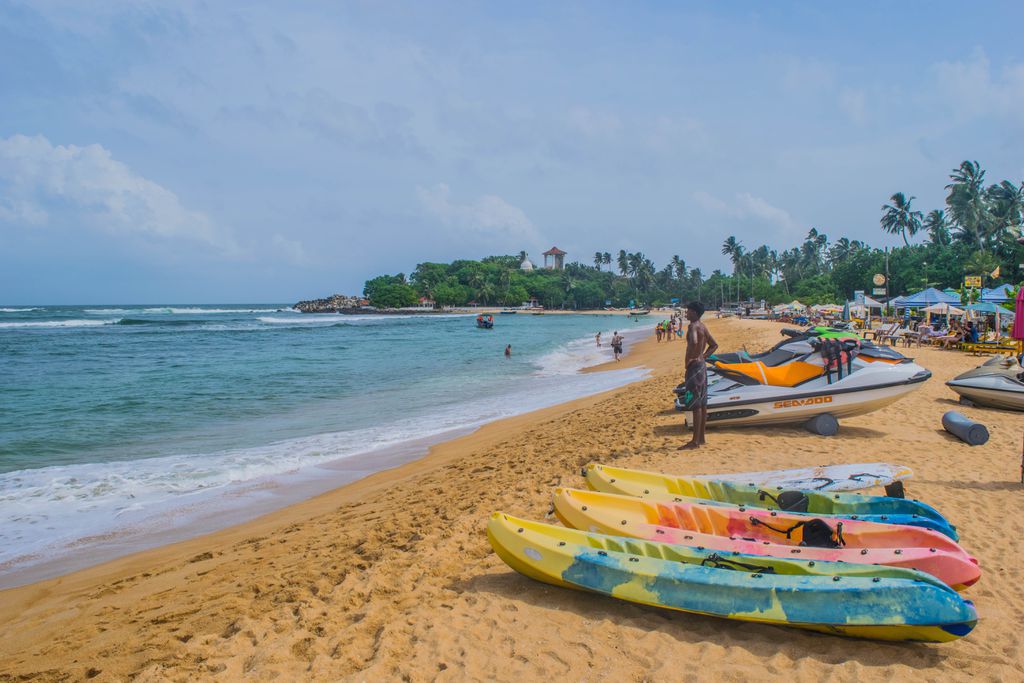 From being virtually unknown to proudly hosting local and international surfing competitions which started as casual competitions between local surfers who wanted to show off their talents and have a good time with their friends, Sri Lankan surfing culture has come a long way.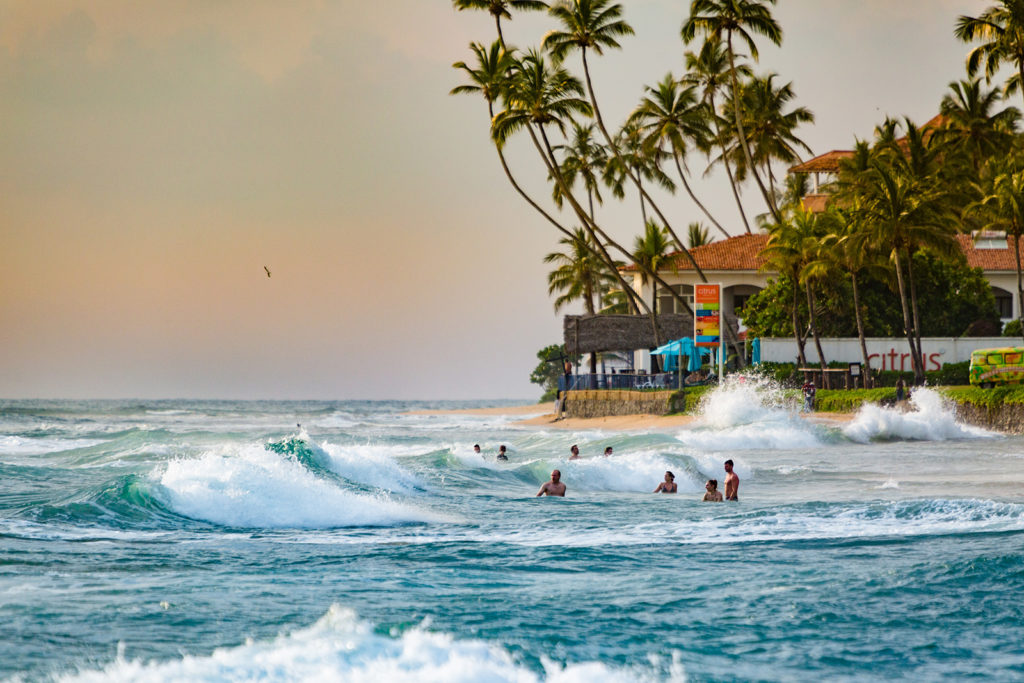 The seasonal weather patterns of the island are yet another reason why surfers around the world come to Sri Lanka all year round. The South is buzzing with activity in the months of November to May while the East coast picks up the excitement with their longer waves from April to October. Since the coast is spread around an island that is just 65,000Km2, surfers can pick where they want to surf the day they come to Sri Lanka. The most popular surf points such as Unawatuna, Hikkaduwa, Weligama and Arugam Bay are found in the Southwest, South and the East coast.
Even though it has risen in popularity surfing culture in Sri Lanka still has a long road ahead. Sampath, a pioneering local surfer from Midigama believes that Sri Lanka could benefit from an official committee dedicated to developing and enriching the surfing culture in the island so that it leads to better facilities, equipment and competitions which judge surfers based on their unique style, ability and technique – all of which are vital in improving the skills of young surfers.  "We mostly need help with competition details. We can really take Sri Lankan surfing to a higher level if we had some help. Our surfers are talented, but they need a push in the right direction." said Sampath.