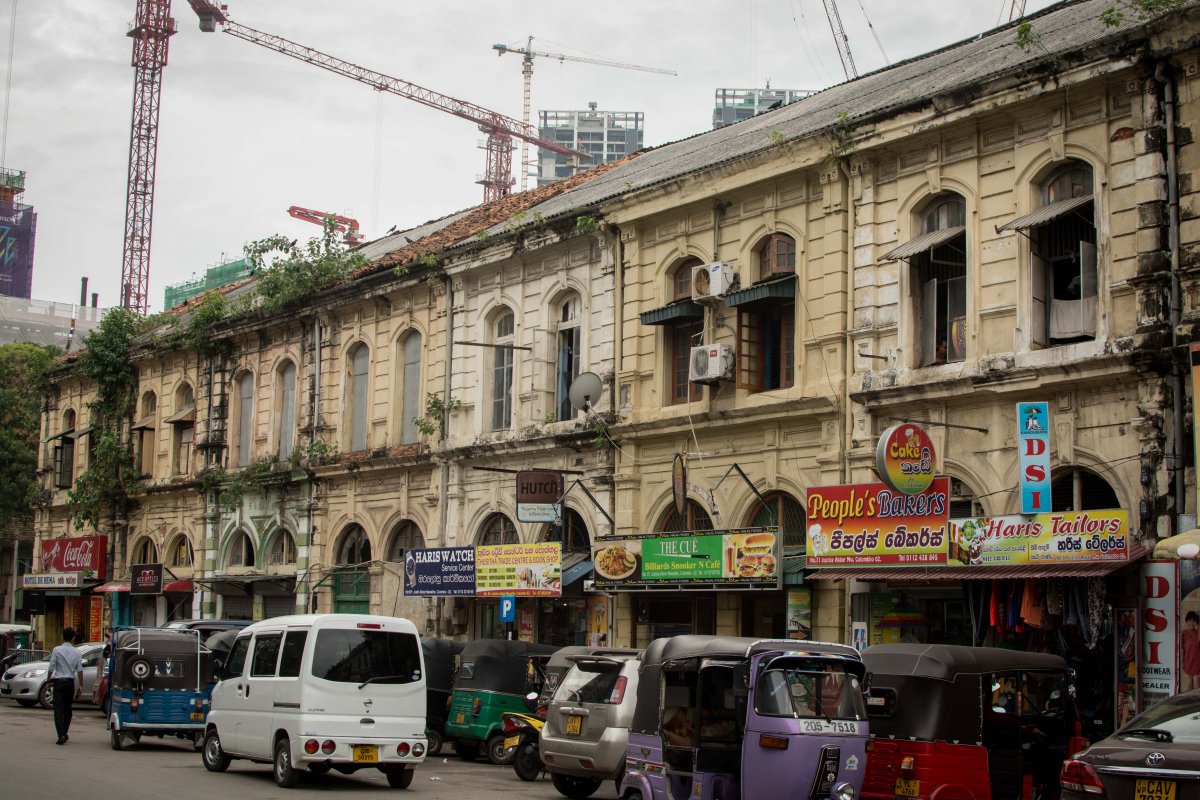 With text contributions by Aisha Nazim
It's widely believed that Slave Island was actually an island back in the day—and housed 'kaffir slaves' brought down by the Dutch during their reign in Sri Lanka. It was also a predominantly Malay locality, as the Dutch brought down Malays from Indonesia for government jobs and housed them in Slave Island; hence the names 'Malay Street' and 'Java Lane'.
In more recent history, the area is a microcosm of what Sri Lanka ideally could be: a multi-ethnic society playing cricket on the streets while carts and road-side stalls sell achcharu and short-eats for nominal fees. Slave Island was also popular for kodal babath curry (a thick, pungent gravy with cow intestines and stomach linings), colourful flats, and remnants of Colonial architecture—like the railway station and the now non-existent Castle Hotel.
However, the landscape has been changing drastically over the last few years: many residents have been evicted and relocated to make way for urban development. Old buildings are being razed down and construction for high-rises, luxury apartments, and hotels are filling in instead.
In a few years, Slave Island as we knew it would cease to exist: and this is our attempt at documenting parts of the old city before it's buried under modernity.