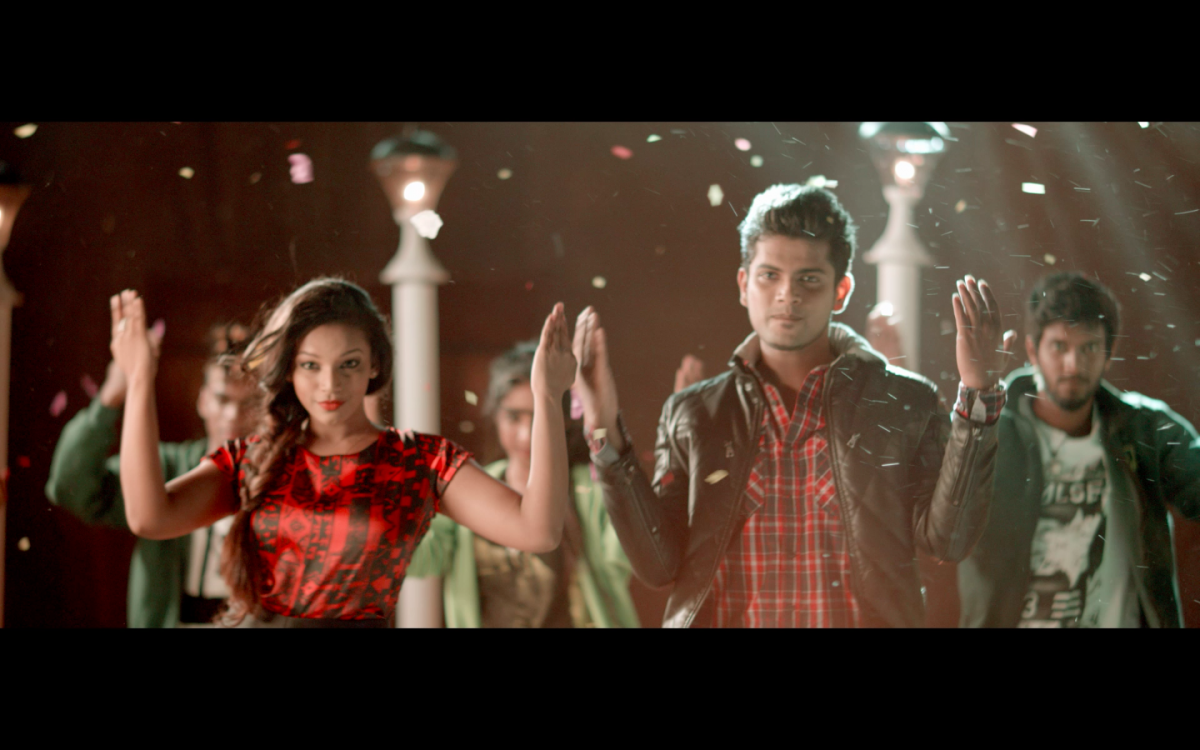 Video has come to be the heart of the social digital landscape, and this trend is here to stay. According to Cisco, by 2017, video will account for 69% of all consumer internet traffic. Facebook also recorded an increase of 800% in video consumption from 2015 to 2016. This means it saw a jump of one billion to eight billion views, in just one year. Needless to say, it has never been more important for brands to not just have a social media presence to stay relevant, but also constantly get creative with content and stay in tune with the trends of social media marketing.
This increase in video consumption most likely comes from the rise of the viral video. Amidst the millions of videos that are viewed and shared online, only a few ever 'go viral', usually if it has some essential components, such as simplicity, humour, or an important, universal message.
Last year saw Sri Lanka experience the viral video phenomenon more than ever before. It was also a year in which several Sri Lankan brands and personalities made a shift from more text- and image-based posts to video posts, as a tool for better engagement among their followers.There were videos that went viral because they were able to communicate a simple or important message in a creative and interesting way. There were those that went viral simply because they were hilarious, or reflected the current socio-political environment. And then there were others that were real life incidents, that were either leaked or uploaded online deliberately, to raise awareness on an issue or just entertain.
Here we take a look back at some of the best viral videos of 2016, produced by Sri Lankans:
Trail 2016, YAMU TV
Whilst most Sri Lankans had heard of Trail, the 670 kilometre charity walk, few people were able to see its impact until this video was released in October, last year. Produced by YAMU TV for Trail, the video brought thousands of Sri Lankans to tears, because it was able to capture how almost an entire nation contributed to the Trail cause.
Last year's walk aimed to raise USD 5,000,000 over 28 days, with some of Sri Lanka's most respected business leaders, cricketers, and celebrities, as well as supporters, embarking on a journey that spanned from the North to the South of the island. The video also captures some of the highlights of Trail 2011, which raised funds for a cancer treatment facility at the Tellipilai Hospital, Jaffna. Footage of children, students, and even homeless persons contributing whatever little money they had, inspired many to walk or contribute to Trail 2016.
In just under three minutes, the video was shared across Facebook by Sri Lankan users, garnering over 295,000 views on YAMU's Facebook page and over 3,000 on its YouTube channel. This was a great example of how online media platforms can support a good cause and also mobilise online users to do the same.
The #FaceItFresh Song, Closeup
Released in November last year, the #FaceItFresh video is one that celebrates youth and confidence. Featuring a talented cast, the video combines a catchy tune with fun choreography and a charming storyline. The message of the video, to 'face it fresh', is one that particularly speaks to a younger audience, giving them that much needed push to face their daily challenges with a fresh attitude.
This formula saw the video earning two million views in just two weeks, becoming the first Facebook video to achieve this in Sri Lanka in this time. Less than two weeks later, the video surpassed three million views, again, making it the first Sri Lankan video on Facebook to achieve this. But this wasn't the first time Closeup was able to do this. Earlier in 2016, it released the 'Fresh Breath' song on Facebook, which went on to become the most viewed Sri Lankan video on Facebook at the time.
Cultural Police in Action
This video is testament to the power of social media when faced with injustice, and again, its ability to inform and mobilise online users to stand up against abuse. Uploaded in March 2016, the video shows a couple being asked to leave Independence Square, simply because they were 'a couple', by two security personnel working at the park. Despite its poor audio quality, it is quite obvious the couple was innocent, as the security guards continued to give them no logical reason for their expulsion.
The video immediately caught the attention of outraged Sri Lankan Facebook users, especially those who had experienced similar incidents but had not spoken out before, and shared the video to raise awareness on such harassment. Two days later, a group of concerned citizens staged a protest at the Independence Square, calling for action to be taken against the two security personnel.
Keerthi Pasquel Singing to a Hospitalised Girl
This is another video of a real life incident that went viral, simply because of its heartwarming content. Filmed at a local hospital, the shaky video shows much-loved Sri Lankan singer, Keerthi Pasquel, singing to a girl in hospital.
According to those who knew the girl, she was spending her last days in hospital, as she suffered from kidney disease. Her last wish was to listen to her favourite singer perform. Pasquel was able to make a visit to the hospital she was in, and sing 'Kandula Ithin Samawiyan' to the young girl. The video was uploaded five days after the girl passed away, but was able to move thousands of Sri Lankans, who praised Pasquel for his simple act of kindness.
Mama Sil Bidagaththe, IRAJ
Perhaps less controversial than 'Giniyam Rae' but also featuring a taboo topic ‒ extramarital relationships ‒ this video has garnered over 5,000,000 million views since it was released in January 2016. The storyline of the music video focuses on a married woman, her relationship with a younger lover, and the events that follow when her husband finds out.
This video is one of many that belong to a new wave of music videos produced for local artists that feature kissing and lovemaking scenes, which would have raised much controversy and outrage amongst Sri Lanka viewers a few years ago. But these videos appeal to a younger, more liberal audience, who watch their favourite music videos on channels like YouTube instead of on local television, which is favoured amongst older, more conservative viewers.
However, that is not to say online viewers are necessarily open to everything. The video for 'Giniyam Rae' by Shermaine Willis and featuring IRAJ and Kaiser, sparked a huge debate online for a scene that featured two women caressing each other. Whatever your views, it's apparent that IRAJ has figured out that the more daring, the more viral.
With an increasing number of people spending more time online, especially on their mobile devices, brands need to constantly innovate and produce content that holds the short attention span of social media users. It isn't enough to just create a video with a message; it needs to be one that is impactful enough to drive users to share or even a start a conversation on. It is widely known that here in Sri Lanka, the television audience is larger than the number of internet users, and many brands continue to invest a lot more money in mainstream television commercials. But as last year's social media successes have shown, the viral video has the potential to be more than just a commercial, and we can only look forward to how Sri Lankan brands will take this trend on this year, too.
This article was published in collaboration with Closeup.