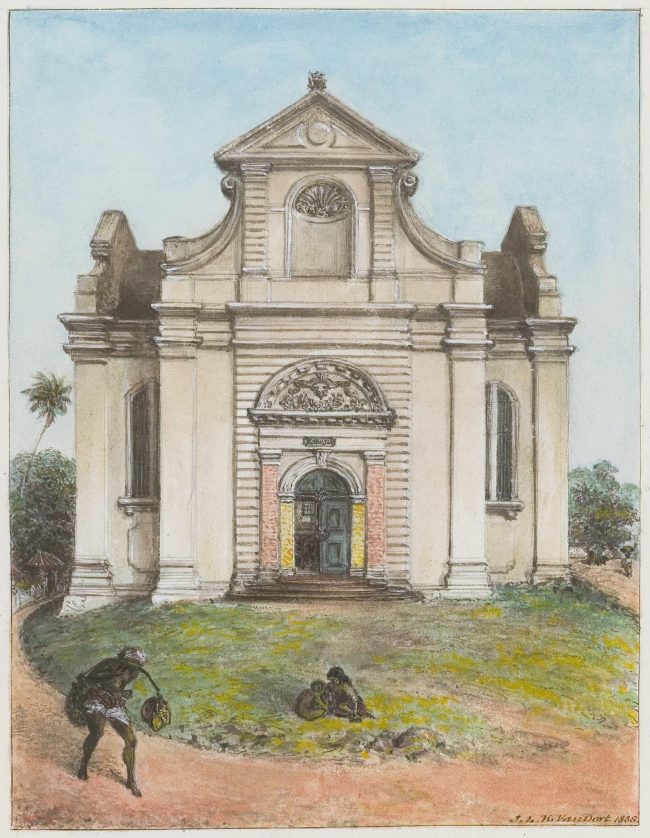 The Wolvendaal Church, also known as the Christian Reformed Church, celebrated its 375th birthday in October this year.
With walls that are nearly 5 feet thick, the church is constructed in the form of a Greek Cross. Its original dome had a crowned lion mounted atop, holding a sword and seven arrows in each of its front paws. Each arrow was meant to represent the seven provinces of the Dutch Republic. However, this monument was destroyed by a lightning bolt in 1856 and the dome was replaced with an iron covering.
The request for a church was first brought forward by the then Governor Gustaaf Willem Baron Van Imhoff, as the old church in Colombo Fort was falling to decay. His proposal was not considered seriously until Governor Stein Van Gollenesse arrived in Ceylon in 1743. The site in Wolvendaal was selected for two main reasons; the first was its proximity to Fort and the entrance to the city, and second was the fact that there was already a smaller church in the vicinity, which was used as a school-room during weekdays. The foundation for the new church was laid in 1749 and took eight years to complete.
Text by Aisha Nazim
Cover image: everipedia.com