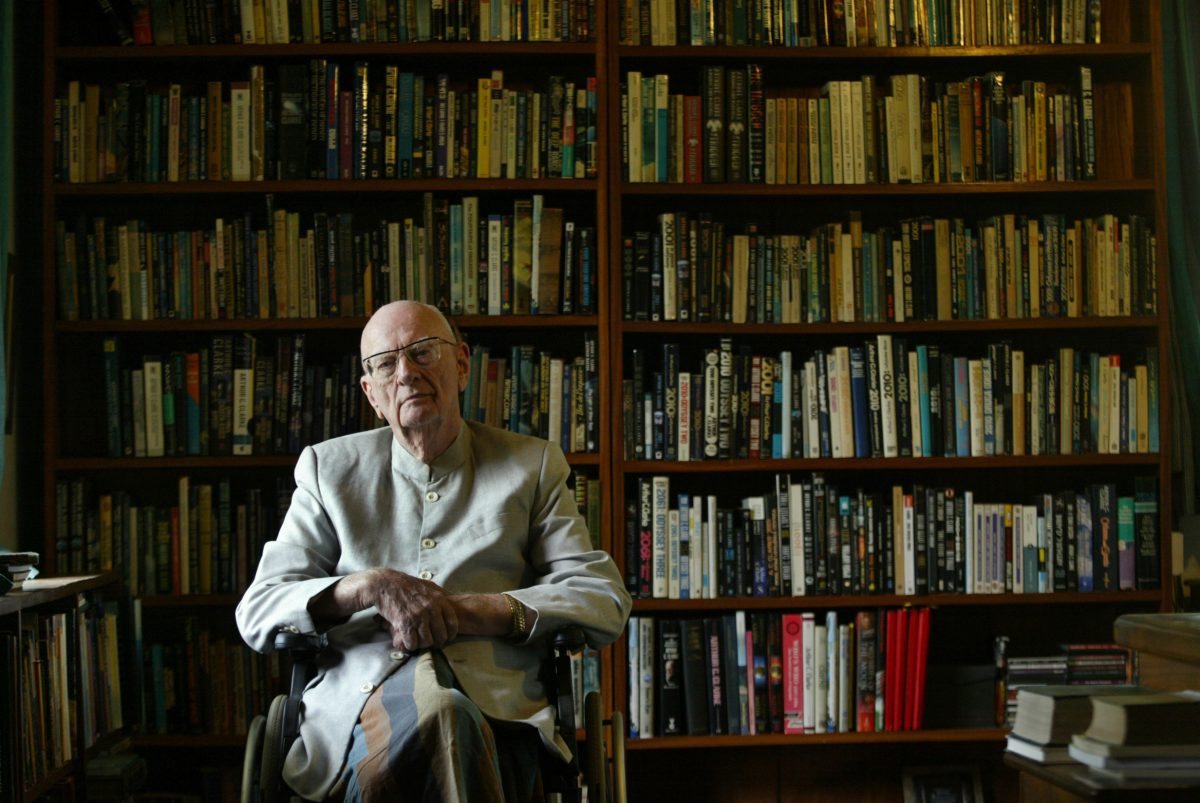 Sri Lanka has been no secret for some of the world's most influential figures, who have come to love and be inspired by the island's landscapes and culture. From the Chinese Buddhist monk, Faxian, who explored the island in the early fifth century, to famed traveller Marco Polo, who visited in 1265, to well-known playwright, Anton Chekhov, who spent three days here in 1890, many have passed through Sri Lanka, often waxing eloquent on their observations and experiences in the tropical paradise.
But visitors aside, Sri Lanka has also been called a home ‒ albeit briefly ‒ by some well-known persons, some of whom were called to the island for work, and some who were driven by a longing to live outside their native lands. Whatever brought them here, one thing they all have in common is the impact their stay in Sri Lanka had, either on them as individuals or artists, or on their work.
Here, we revisit some of these famous persons and their experiences living in Sri Lanka:
Leonard Woolf
British writer Leonard Woolf is perhaps Sri Lanka's most famous foreign resident, having written The Village in the Jungle, a charming account of rural life in the island. Woolf arrived in Sri Lanka (then Ceylon) in 1904 as a cadet of the Ceylon Civil Service. He brought with him his terrier, Charles, and 70 volumes of Voltaire, according to this article, and worked brief stints in Jaffna and Kandy before being sent off to work in Hambantota. There he worked as the assistant government agent for three years, and single-handedly looked after 1,000 square miles of jungle. He soon picked up Sinhala and was able to communicate with the villagers, around 100,000 at the time, who came before him to resolve disputes.
It was during his time in the South that he became fascinated with the jungle and the lives of the people who lived in the area. He spent little time socialising with other colonists, perhaps because he was Jewish and his own upbringing made him different. Instead, he spent his time familiarising himself with the locals and their lifestyles, which he claimed to admire. His interactions with the local people inspired The Village in the Jungle, which takes place in Baddegama, a fictional village between Hambantota and Yala. The novel is focused on a poor family that lives there and grapples with poverty, disease, superstition, and the impact that colonisation had on them.
Woolf went back to England in 1911, which was when he married his literary genius wife, Virginia Stephen. He would later claim that his experience in Sri Lanka shaped his liberal and anti-colonialism views.
Bella Woolf
Whilst her brother, Leonard, has been celebrated for penning one of finest examples of literature on Sri Lanka, Bella herself wrote what is perhaps one of the first travellers' handbooks on the island. Titled How to See Ceylon, the charming guidebook gives details of some of Sri Lanka's tourist attractions, which could be accessed by road and rail at the time. She also highlighted the touristic appeal of Colombo, in particular the Grand Oriental Hotel. The book was published in 1914, and three more editions followed in 1922, '24 and '29.
Bella wrote about these locations after the many 'car journeys' she took with her husband across the country. She would write that, "Outwardly (Ceylon villages) it is Arcadia. And one is tempted to compare the lot of the Ceylon native — "sunshine and rice and ripe fruits and a mat and a chattie or two to make up his possessions — with that of the English poor. But yet there is a large percentage of crimes of violence in Ceylon." The guidebook was written for tourists and included all useful information, such as rates, tariffs, miles, itineraries, and also notes on the transportation system at the time.
Much like her brother, Bella was also fascinated by the local people, especially those who lived in the villages. She has even said, "From his intimate and introspective knowledge of the people, I have gathered in a small way a fuller understanding of the island."
Bella first arrived in Sri Lanka in 1907 to visit Leonard, who was stationed in Kandy at the time. But it wasn't just the island that she fell in love with; she also met her future husbands, both first and second. She met Robert Heath Lock while he was Assistant Director of the Peradeniya Botanical Gardens. He prematurely passed away in 1915, and Bella went on to marry Tom Southorn, whom she also met in Ceylon through her brother. She would later travel with him and live in Hong Kong and Gambia, where she served as Acting Administrator and Governor respectively.
Julia Child
Chef and author, Julia Child, was a household name in the United States before the 2009 film, Julie & Julia, brought her international fame. But Child, who is most notable for introducing French cuisine to the American public, actually spent a few years working in Kandy as an intelligence officer.
After graduating from Smith College and working briefly at an advertising agency and furniture store, Child longed to serve her country. At six-feet-two-inches, she was apparently too tall to serve in the military, so instead joined the Office of Strategic Services (OSS), which was the predecessor to the Central Intelligence Agency (CIA). She started out at its headquarters in Washington DC and was sent to Kandy in 1944. At the time, Kandy was chosen as the headquarters of Lord Mountbatten, who oversaw the South East Asia Command (SEAC).
Some of her duties at the time included "registering, cataloguing and channelling a great volume of highly classified communications for the OSS' clandestine stations in Asia." Despite the hard work this entailed, Child was apparently enamoured by the town of Kandy. Bob Spitz, who wrote her biography, The Remarkable Life of Julia Child, has said of her time in Sri Lanka to The Sunday Times: "Julia's experience in Ceylon changed everything for her. Before she arrived, she was aimless in life, looking — searching — for anything that would give her something meaningful to do. Her job in Ceylon, with the OSS, brought everything into focus for her. It taught her discipline and gave her purpose and responsibility."
Ceylon was also where she met her husband, Paul Child, who is said to have influenced her greatly. Their loving marriage and time together in Paris, France (where he served as a diplomat, and she learned and mastered the art of French cuisine) is charmingly featured in Julie & Julia.
Pablo Neruda
Celebrated Chilean poet and Nobel Laureate Pablo Neruda (pseudonym for Neftali Richardo Reyes Basoalto) held a diplomatic post in Sri Lanka the late 1920s. Neruda is considered one of the most influential Latin American writers, and is said to have written some of his most notable works during his stint in Sri Lanka.
Of his time in Sri Lanka, Neruda has written quite vividly, saying: "Strolling up the shore, I would come to the elephants' bathing hole. With my dog alongside I couldn't get lost…..No other country in the world had or has even now, as many elephants doing work on its road. They were an amazing sight, far from any circus or the bars of any zoo, trudging up and down with their loads of timber, like hard-working giant journeymen." His house, a 'small bungalow' as he referred to it, was located in Wellawatte. "It was a sparsely populated area, with the surf breaking on the reefs nearby. The music of the sea swelled into the evening," he described his neighbourhood at the time. Here, he lived with his pet dog and mongoose, his sole companions.
Living in a foreign land also made him feel quite lonely, which he felt, in some way, was essential to his writing. Nevertheless, he was enamoured by the culture of the island, particularly of the local music and dancing. On this, he has written, "I stayed there a long while, caught in the magic spell of drums and fascinated by the voice and then I went on my way, drunk with the enigma of an emotion I can't describe, of a rhythm whose mystery issued from the whole earth. An earth filled with music and wrapped in fragrance and shadows."
Neruda frequently wrote poems on the subject of love and romance, which has moved readers worldwide. However, his stint in Sri Lanka has recently come under controversy, when passages from his Memoirs on the rape of a local Tamil woman came to light. Neruda describes how he forcefully had sex with a woman who used to work for him. Despite the indifference of his tone, he goes on to say about the incident, "She was right to despise me. The experience was never repeated." Unfortunately, Neruda's reputation as one of the most respected writers and public figures is now being questioned.
Arthur C. Clarke
Sir Arthur C. Clarke is no stranger to Sri Lankans, who held him in the highest regard until his passing away in Colombo in 2008. The bestselling science fiction writer moved to Sri Lanka in 1956 as a huge diving enthusiast. Settling down in Unawatuna and later in Colombo, he decided to make the island his home for the rest of his life.
Clarke had a colourful life even before he moved to Sri Lanka, working first as an auditor and then a radar specialist for the Royal Air Force (RAF) before earning a first-class degree in physics and mathematics from King's College, London. He was passionate about a wide range of subjects, from space travel to underwater exploration ‒ the latter which inspired him to visit Sri Lanka. Interestingly, it was Clarke who first discovered ruins of the ancient Koneswaram Temple in Trincomalee, which was ruthlessly destroyed by the Portuguese in the 17th Century. Together with photographer Mike Wilson, he is credited for finding idols of Hindu deities that once belonged to the temple.
Despite being diagnosed with polio, he went on to make several accomplishments during his years in Sri Lanka, publishing several books and co-authoring the script to Stanley Kubrick's 2001: A Space Odyssey (also a novel). He served as the Chancellor of the University of Moratuwa from 1979 to 2002, and the first Chancellor of the International Space University from 1989 to 2004. As such, his contribution to the science and technology education, especially in Sri Lanka, was immense. To date, the Arthur C. Clarke Institute in Moratuwa continues his legacy by conducting various research and educational programmes on science and space.
Clarke's time in Sri Lanka, too, has not come without controversy, with the media making claims that he was a paedophile*, although it was later reported that he had been cleared of such allegations before his death. Nevertheless, Clarke went on to retain his knighthood, which he attained in 1998, and went on to be awarded the Sri Lankabhimanaya in 2005.
It is interesting to observe how these persons ‒ and they certainly weren't the only ones ‒ were able to be influenced and inspired by the surroundings and occurrences that we often take for granted. And perhaps, to some, it also inspires to spend time away from our native lands ‒ to push out of our comfort zones and find ourselves in a strange, foreign land, and see how it shapes our worldview and abilities, just as it did for the Woolf siblings, and Neruda and Clarke.
*Editor's note: A previous version of this article read "Clarke's time in Sri Lanka, too, has not come without controversy, with the Daily Mirror making claims that he was a paedophile, as it was no secret that Clarke was a bisexual." Neither the writer nor editorial team at Roar believes Clarke's sexuality was connected with the accusations of paedophilia. This article merely made a reference to allegations made by the media at the time – however, we see how that could have been misleading, and have therefore edited the sentence to avoid misunderstanding.
Featured image credit: Gemunu Amarasinghe/AP