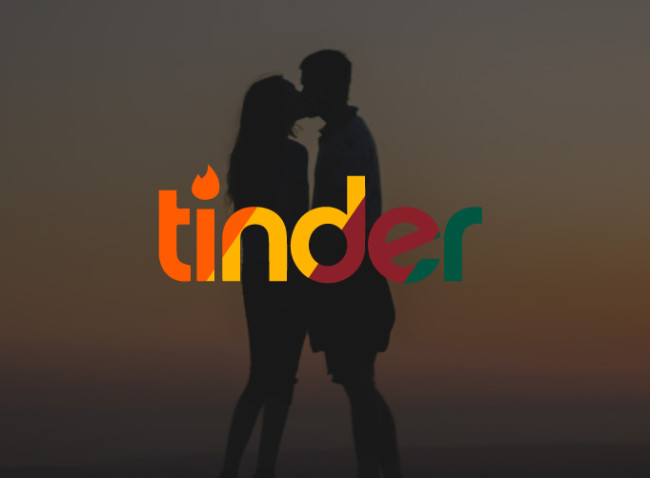 Even in the age of smartphones and high-speed, ubiquitous connectivity, online dating is still a pretty alien concept to most Sri Lankans; so, unsurprisingly, Tinder, one of the fastest growing players (heh) in the global dating scene, is not exactly huge in this country. As a matter of fact, it was quite a challenge to even find some Sri Lankans to share their Tinder experience with us for the purpose of this post, what with the overwhelming majority of users here being foreigners travelling through the country. However, the app seems to be getting increasingly popular among 20-somethings in Colombo and elsewhere as a trendy alternative to match-making dinosaurs like OkCupid, with many youngsters swiping furiously left and/or right on the app in an attempt to get lucky.
What is Tinder?
Wikipedia describes Tinder as 'a location-based social discovery application that facilitates communication between mutually interested users.' That's a lot of words to say dating app. Not just any dating app – a gamified dating app. Available for both Android and iOS, Tinder allows its users to 'swipe' left or right on other users the app sporadically coughs up in relation to their location, degree-of-separation and other factors. You can set your search radius to a maximum of 100 miles and Tinder will display a [limited] list of potential matches within that radius.
A swipe to the right means you like what you see and if the other party swipes right on you in turn, you have yourself a match – after which you may message each other and arrange an IRL rendezvous. Note that messaging is possible if and only if both parties have swiped right. Tinder is strictly and quite helpfully consensual that way. A handy feature to keep the creepy stalkers at bay, as most female users will readily agree.
Does it work?
Depends on whom you ask. According to Tinder, by the end of last year, the app had been registering over one billion daily swipes, producing over 12 million matches every day, with the average user spending over one-and-a-half hours on the app on any given day.
Like with any other social network, instant gratification is the order of the day, so it's a safe bet that not many on Tinder are on the lookout for a life partner to grow old with. Which is not to say that it doesn't happen; but Sri Lankan society being what it is, at least anecdotally (unfortunately, stats specific to Sri Lanka proved difficult to obtain), few matches go beyond exchanging phone numbers. There also appears to be a lot of trust issues at play, for obvious reasons.
Rishani*, who got on Tinder to get over a particularly painful breakup, tells Roar that she was quite thankful for the attention it got her.
"I needed the ego boost. Tinder is a great place to talk to strangers. Also, it takes a lot of the guesswork out of flirting. Because I'm honestly awful at it," she says.
Facebook and Instagram are too personal, allowing anyone with access to your profile to learn your entire life story in seconds, notes Rishani. Last she'd checked, which was about two weeks ago, Rishani had had over a 127 matches on her profile. Now if that makes your head spin, keep in mind that this is actually the norm for anyone who is young and happens to be female.
"It's basically the only qualification you need," she says.
Is it safe?
Rishani says she has met some "really nice people" on Tinder.
"A good practice is to look for mutual friends. If you know their friends, and the friends are people you know to be of decent stock, then your matches shouldn't be too creepy," she says.
Rishani has even been on a few dates, two of whom went as far as to – wait for it – propose.
"I ended up with a stalker, two horoscope requests and a potential long term love interest. Actually, it was more of a 'I like you, and since you don't do hookups, let's do this right' kind of thing," she recalls.
Rishani, enjoying the attention and possibly feeling a little drunk with power, had a bit of fun by trolling some of her victims matches, occasionally telling them, very seriously, that she needed their kidneys. Reactions to this strategy, she says, were… mixed, at best.
"My advice: swipe, chat, establish mutual connections, ask these people if said person is a creep, verify uncreepiness, have a few decent conversations, etc, and when you're fully comfortable, exchange numbers and see where it goes," she says.
Boys have it a bit tougher, but not for the reasons you might think
Sujan*, a designer and artist currently engaged in a poly-amarous relationship, occasionally takes to Tinder to expand his horizons, so to speak. He and his steady girlfriend Sarah* (both of whom are reasonably attractive people) have hit a dry-spell of sorts on the online dating front lately and are at a loss as to why.
"What tends to happen is… there aren't many matches to start with, or many people to swipe on. Occasionally there'll be a match, maybe two, and there'll be some talk, but it never gets to a meeting. Usually because I get bored," says Sujan.
Both Sujan and Sarah have been trying to put their finger on this mystery, but to no avail.
"On my end, if I get bored of a match, it's because they're too young and so our interests don't mesh," he says.
As for not getting any matches, this is where the couple gets a bit stumped. Although, he does offer a few possibilities. Sujan suspects that Tinder's tendency to give prominence to its users' pictures over their personality traits could be a reason.
"It could be the fact that my profile doesn't really show so much about me as pictures of me. I've noticed that most of the people that the women I know take a second to look at, or even swipe right on, tend to have pictures that showcase their lifestyle. That or they have a very clever line or two; (there's some comedy gold in there). But yeah, we suspect it could be that," he says. 
Why do so many women only ever seem to swipe left?
As with any other social network, self-proclaimed "Nice Guys" on Tinder, it seems, are dime a dozen. But, much like in the real world, you never know when these champions of chivalry will turn sour over a misunderstood remark and start making you run for the hills.
"I've seen some of my other friends end up going on brutal left-swipe crusades because there aren't enough people that seem interesting to them. They're either boring or too creepy. And looking at the issues surrounding safety for women, the criteria surrounding even contemplating a right swipe is that much stricter," says Sujan.
Kishani*, a 30-year-old economics researcher who has found what she calls moderate success on Tinder believes that, at the end of the day, it really is up to the user.
"See, there is this perception that Tinder is a hook-up app. It can be that, if that's what you want. It's like any other thing really. If you are in control, and know what you want, nothing is bad for you," she says.
What is it then, if not a glorified hook-up app?
As ridiculous as it may sound, some users claim to be on Tinder to make friends. (It says so on their profiles). What gives?
Kishani, for her part, says she wants to move out of her comfort zone.
"I'm on Tinder to meet new people – people out of my circle. I love conversation, and sometimes my friends are either too busy or too girly. Sometimes, I just want to talk about 'masculine' things like cars and stuff," she says.
Sujan, meanwhile, opines that it's a bit more complicated than that.
"It really is, because there's no real indicator unless [the users] specify it. Without that, there are girls I know who are in it for casual sex and hookups, or casual sex and hookups with potential for long term partnership. But there ARE people looking for committed relationships on there. It exists universally, so I have little doubt that it exists in Sri Lanka," he says.
As for girls (or Tinderellas, if you will) shying away from calling a spade a spade, Sujan believes that some female users might really just be wanting to make friends and nothing more.
"I can't say I completely understand it either, but sort of? Like, here's this platform for meeting new, potentially interesting people so they're using it to make friends. That said, it's also probably a good buffer so that no one comes off looking like they enjoy sex and relationships or anything – that would be unspeakably scandalous," he says with a laugh.
Because God forbid women enjoy sex, right?
*names changed