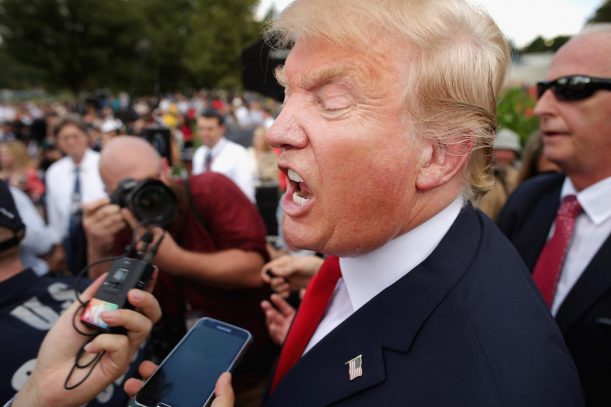 In a  rather unprecedented move, US Presidential Candidate Donald Trump has announced a potential visit to the subcontinent, including Sri Lanka. Katrina Pierson, spokesperson to Donald Trump, at a press conference on March 31 said that these plans were part of a bid to improve bilateral relations between countries. The press conference was hosted at Trump Towers "in the high likelihood of [Donald Trump] winning the Presidential elections," and addressed Trump's Presidential agenda or his "game plan," as Pierson put it.
Among the many proposals put forward to 'Make America Great Again', the economically growing Asian subcontinent saw a surprising highlight. According to Pierson, "We believe in making friends where we can – the South Asian region has so much raw potential and resources. It would be a shame to ignore their growing contribution to the world."
Of the many countries listed on the Trump Agenda, Sri Lanka was mentioned with special reference to its "mineral" resources, and unsurprisingly, its track record in defeating terrorism. "As a country that has struggled against terrorism for so long and defeated it, we have many lessons to learn from them," Pierson said, adding that they have plans to meet both the current and former Presidents, Sirisena and Rajapaksa respectively, and Prime Minister Wickremetunge. Pierson also noted that "We firmly believe that we can help them, particularly in terms of improving racial relations."
A comment from the Foreign Affairs Ministry to verify the official nature of the visit could not be obtained by the time this story was uploaded.
Ever since Donald Trump announced his 2016 Presidential Campaign last June, the American business mogul has been receiving mixed criticism. While some feel he really does have the potential to 'Make America Great Again', others, mostly from outside the US, have called him a "buffoon" and a "fool". Much like yourself, if you believed a word of what we just told you. We wish our readers a very happy April Fool's Day.
Cover Image: businessinsider.com