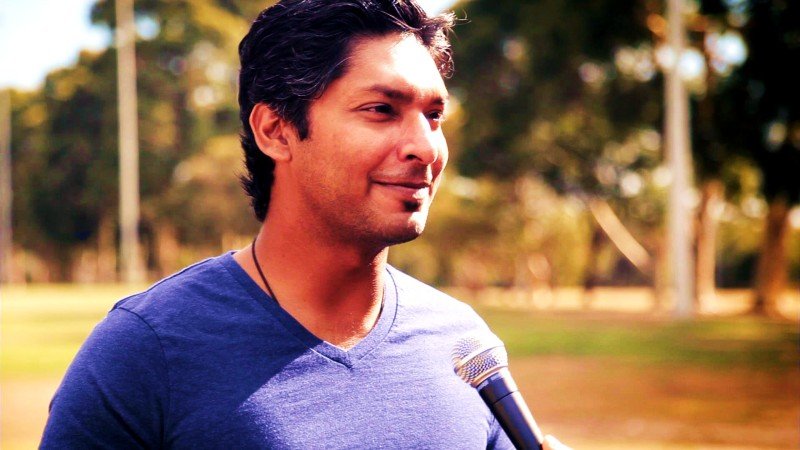 Sri Lanka's famous, internationally presentable, charismatic, left handed cricketer played his last ODI game at the quarter finals of the ICC Cricket World Cup 2015. He started his career in 2000 and rose to be a charismatic leader of our national squad. According to the ICC's Player Rankings, he is the #1 Test Batsman and the #2 ODI Batsman. He delivered a great speech for the MCC's Spirit of Cricket Cowdrey lecture which someone decided to remix into a techno song and in short is hailed as "most polished and prudent batsman in cricket".
The sky opened and every Sri Lankan tear that was shed globally rained on Kumar Sangakkara as he left the pitch for the last time in ODI's. Facebook statuses, tweets, and sighs manifested everywhere. But hope still reigns. Kumar has a plethora of future careers to indulge in after he finishes his two year contract with Surrey County. He currently is involved with the Ministry of Crab as a "Minister" but serving fresh delicious crab doesn't look like something he'll do forever.
We have made a list of some of them and we want to know which profession you'd like Kumar Sangakkara to be in the next time you see him.
Lawyer
Whilst most other cricketers happily signed sports contracts at leading corporations and banks, Kumar followed his father's footsteps and enrolled in Law Faculty at the University of Colombo. Unfortunately his cricketing career got in the way and he dropped out to inspire millions of people. What if Kumar goes back to law college, completes his education and becomes a superb lawyer? His lawyering skills can be witnessed in a flurry of emails between him and the Sri Lankan Cricket Board.
Cricket Commentator
The only Sri Lankan representative in the commentary box is Russel Arnold, who's doing a fine job. Kumar, whose command of English matches his command of the bat whilst performing a cover drive, will be ideal to comment and pass professional remarks on other cricketers as a commentator.
Boutique Hotelie
r
Kumar is supposed to have a few plots of lands and a few holiday homes around the island. What if he converted all of them to boutique villas and presented a chain of them for the world to stay in? A personal visit from him at the beginning of the stay would make his hotel chain a great hit among the ladies.
Coach
Since Dav Whatmore left the national team back in 2003 we're yet to have a coach who can lead us to a world cup victory. Kumar is our best bet yet for the 2019 or 2023 world cups. Being the most decorated Sri Lankan cricketer in history and with a charming personality, he is the perfect person to lead our next generation of cricketers.
With a mammoth amount of talent, charm and valour, Kumar Sangakkara is a name we are sure to see in many years to come. He cemented his spot as a legendary cricketer but what will his next step be? Till time tells, why not vote for what you'd prefer him to be.
[total-poll id=2166]