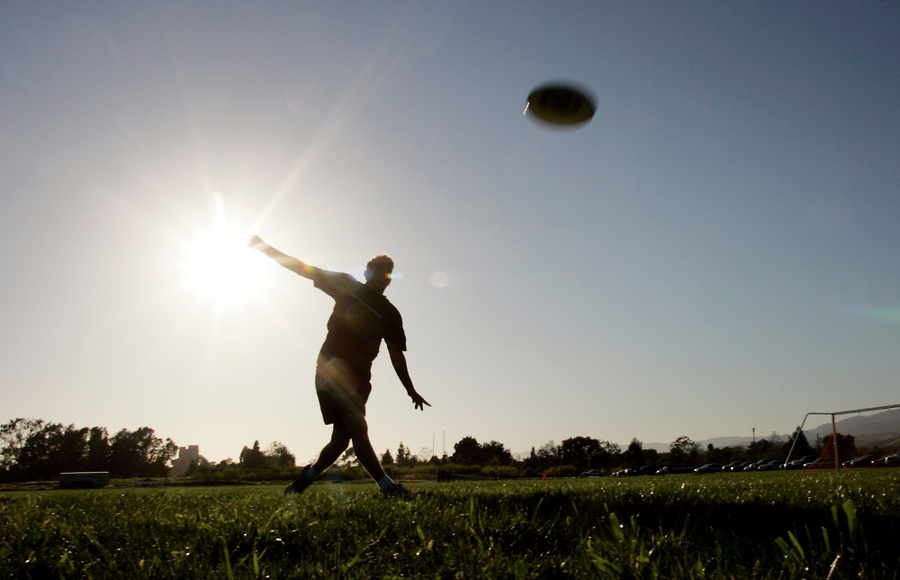 Ultimate Frisbee first emerged in 1942 in America, now almost 70 years later it has made an impact on a growing community in Sri Lanka.
The game has been working itself into the Asian continent, with Hat tournaments being played in Malaysia, Thailand, Vietnam and Singapore.
Sri Lanka caught on to this sport with a bunch of players getting together to indulge in Ultimate Frisbee. According to Naven, an ultimate Frisbee fan based in Colombo, it was started by a group of guys in Ratnapura, by a certain John Tucker who, about 12 to 13 years ago, introduced them to it.
The game has not yet been taken on at a professional level, but its growth is undeniably noticeable in the Island.  "It's been tough for us to find grounds," says Naven, but the resilience of the frisbee fans have kept these informal sessions consistently going.
In Colombo, the Ultimate Frisbee group set up is still informal and communicating Frisbee sessions are done over Facebook.  Each week sessions are organized and then played till sundown, and there's a crowd that turns up ranging from 45-year-old adults to 12-year-old kids.
The rules of the game are quite simple and points are collected when one team catches the disc in the opposing team's end-zone. Ultimate is a non-contact sport so defenders have to make clean interceptions on throws to get possession and cannot take the disc from an offensive player.
Now this where the game gets tricky and takes it from fun to competitive. The passes go from hopeful throws to strategic plays and the defense goes from quick interceptions to colliding players, all fighting for the floating disc.
"It's a very flexible game," according to Naven, who spoke of the sessions of Frisbee with brimming enthusiasm. "The game itself is full of high flying players and a lot of running and chasing," he claims.
"Our team right now is really good," Naven said as he explained that the game has a lot of potential to grow as a professional sport, as well as connect with Sri Lankan sports fans.
The next big thing for Ultimate Frisbee enthusiasts is the Hat Tournament coming up on the 20th of September. The tournament itself is held in the spirit of promoting the sport, rather than a competitive one. With an open invite to all, local Ultimate enthusiasts hope to spread their love of the game.
However, the competitive ideology of sport is not completely undermined with the Colombo A team taking on the Ratnapura A team for the first time at this tournament. This is where it gets serious, according to Naven, as the two A teams, being the best in the country, will take on each other.
While the teams are not professional yet, the intensity of the weekend sessions are up to par and as Naven says, it's a fun way to get some exercise and meet some cool people. With its recognition as an Olympic sport, the hopes of local Ultimate enthusiasts and now Roar-staff-turned-Ultimate-fans will only continue to grow.